 Please rotate to your screen to view Alterna products
Back to Top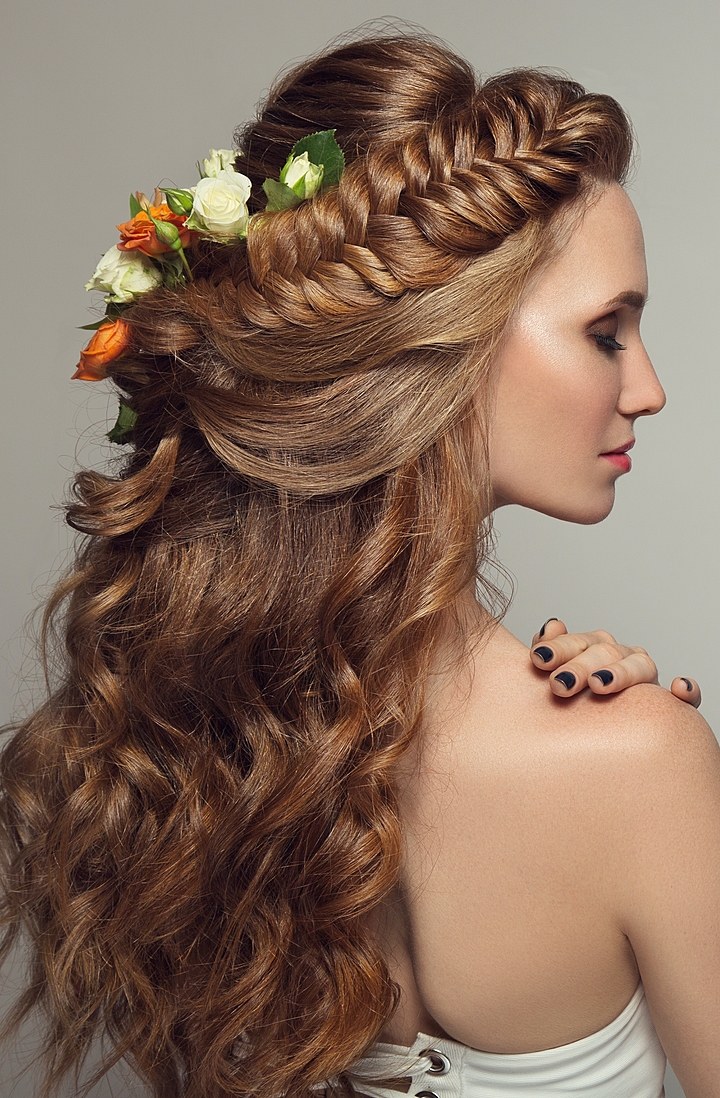 DREAMER
HOW-TO STYLE


STEP 1
Prep hair by blow drying hair with Caviar Anti-Aging PROFESSIONAL STYLING Rapid Blowout Balm. Create a diagonal part line from Inner Low Point of the Eyebrow to the Ear Base and from that point diagonal back to the High Point of the Head.
STEP 2
Using Caviar Anti-Aging PROFESSIONAL STYLING Working Hairspray on each section, one section at a time, Volume Roll the entire head in a downward direction pinning each curl.
STEP 3
Allow to cool completely and then curl and brush out the Topaging.
STEP 4
Take an off-center horseshoe shaped section (roughly 1 to 2 in.) from the outer left Brow Point to the High Point of Brow going to the High Point of Head. Secure by creating a ponytail right at the hairline with a band.
STEP 5
Apply Caviar Anti-Aging PROFESSIONAL STYLING Perfect Texture Spray to the section and create a fish tail braid the ponytail.
STEP 6
Once you have braided a little more than half way down, clip off the ends to make it organic. Continue to braid and pull through the hole to secure.
STEP 7
Pull on each section within the fishtail to create a larger more textured braid.
STEP 8
Using small shears, cut the elastic to remove from the braid. Secure braid behind the ear, underneath the hair to hide the pin. Smooth hair over the ends of the braid.