 Please rotate to your screen to view Alterna products
Back to Top
EXPLORE THE HISTORY OF ALTERNA HAIR PRODUCTS
2021
1997
Alterna transcends ordinary haircare – with healthy, sensorial rituals and clean, skincare-inspired formulas – elevating everyday moments into self-care experiences that transform the hair and delight the senses. Whether at the salon where Alterna empowers stylists to create experiential, transformational moments or while treating at home, Alterna is an essential ritual for people who value self-care and the freedom to express themselves.
2021
Five New Rituals
Introducing our innovative biodegradable Ceramide Hair Shots, a Micellar Cleanser and three new restorative products in our My Hair. My Canvas. Collection.
Our Moisture Intensive Ceramide Shots hydrate, reduce breakage and strengthen your hair on the go. The crème-to-powder Meltaway No-Rinse Micellar Cleanser ensures you have shower-clean hair at any time. As for Restore Rituals, a Cool Hydrations Masque reduces frizz and static, while two add-in boosters provide reparative natural benefits and extra shine.
2020
My Hair. My Canvas.
A new innovative product line to embrace maximum self-expression with minimal impact on the environment.
Inspired by the notion of self-care and self-kindness in everyday creative expression, Alterna introduced a brand new My Hair. My Canvas. collection, featuring a bouquet of delightfully refreshing scents mixed into high-performance 100% vegan formulas and packaged in bottles and tubes made of 50% post-consumer plastic.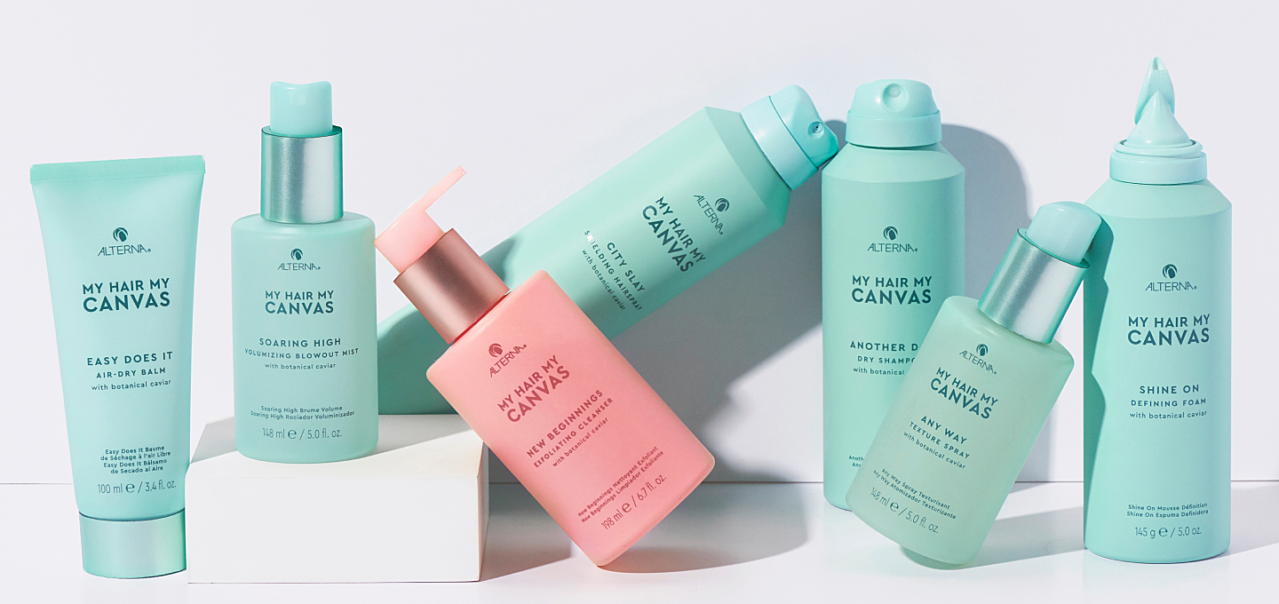 2019
Award-Winning Air-Dry Balm
Based on a proprietary anti-aging complex, Alterna's Air-Dry Balm has been recognized with a 2019 Fall O-Ward from The Oprah Magazine.
Using new innovative techniques, Alterna created the unique Smoothing Anti-Frizz Multi-Styling Air-Dry Balm, which not only adds natural-looking shine and controls frizz but also reduces air-drying time by 25% without the use of any chemicals. The balm quickly became one of the most popular express stylers in Alterna's Caviar Anti-Aging lineup.

2018
Same great formula.
The most exclusive product demands a sophisticated packaging update to reflect its balanced nature. Old formula. New styles.
Celebrating nearly 20 years of Caviar success, Alterna relaunched the collection with a new look and consistent color palette across all products. In addition, Alterna introduced a new Caviar Anti-Aging Restructuring Bond Repair product line, aimed at helping reverse damage on hair from heat styling, free radicals and excessive coloring.
2017
Bamboo Summers
The sunniest Alterna collection came back with a new look for yet another summer season. Natural UV protection.
A Brazilian mango and coconut milk fragrance was added to all of the products, along with sunflower seed oil and UVA/UVB filters, with the original organic bamboo extract base.
2013
Bamboo On The Beach
Reformulating Bamboo products for the needs of the summer season yielded a brand new lineup — your ideal companion for sunny days.
From creating a carefree beach waves textured look to treating UV damage and preserving color, the collection has become the go-to for anyone who likes to spend time in the sunshine.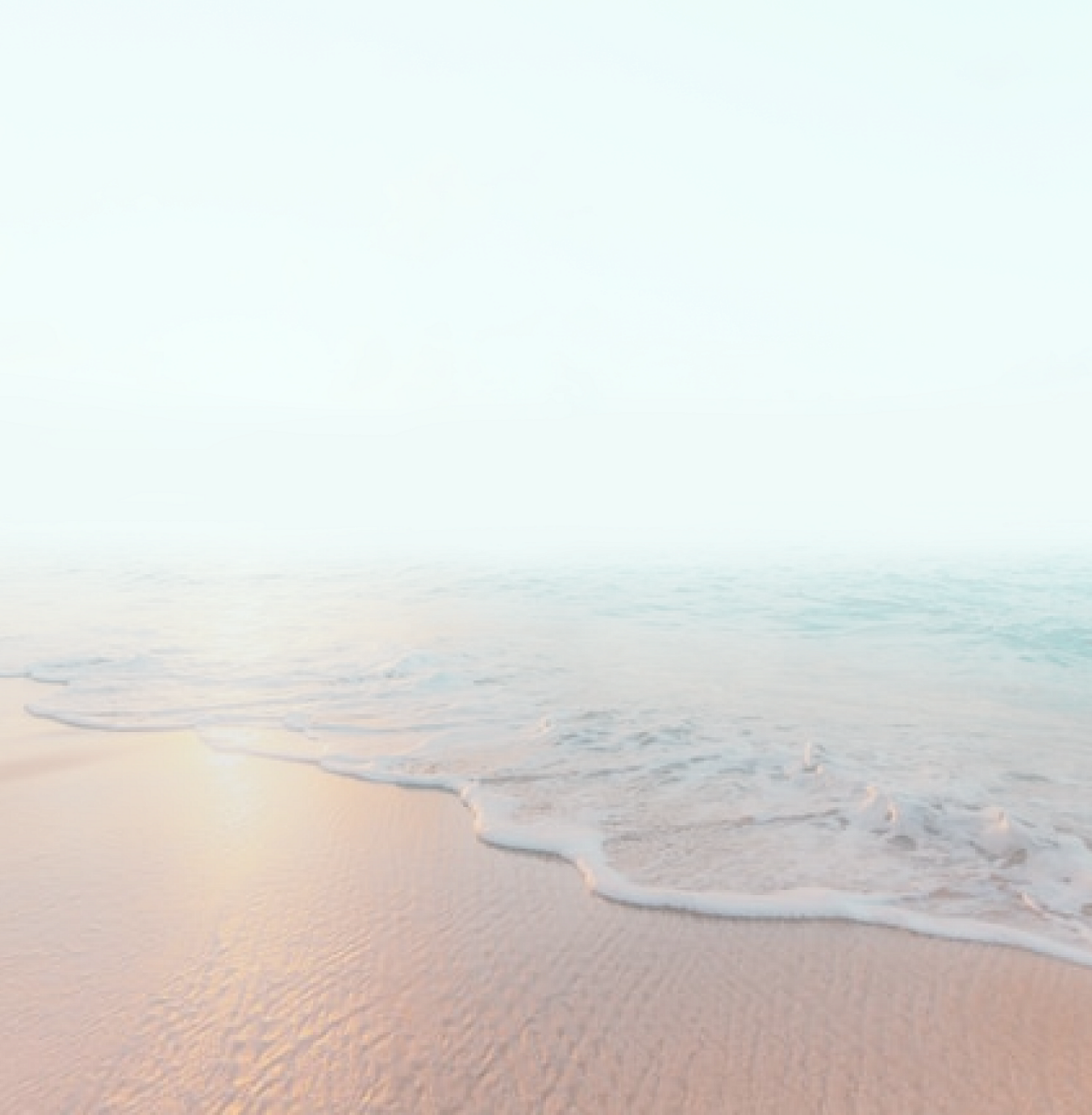 2012
New Bamboo In Style
Updating the Bamboo product line with extra nourishment required adding a completely new certified organic bamboo extract.
It's little known how mixing bamboo with blue yucca root creates the perfect combination of natural ingredients that protects hair during cleansing. The resulting fragrances came to be as diverse as Bamboo Leaf, Mango Coconut, Sheer Blossom and Sugar Lemon. With its flexible hold, Bamboo Style strengthens and nourishes hair at the same time.
2011
Fast Bamboo Growth
Revealing the traditional hair care secrets of Indian women, Alterna's Bamboo line naturally supports exceptional brilliance.
Adding Indian gooseberry, which boasts the highest content of vitamin C out of any naturally occurring substances, to the Bamboo product line recipe resulted in its ability to replenish moisture and weightlessly coat hair with a veil of mirror-like shine. Most importantly, the new ingredient supports local communities and is collected with minimal environmental impact.
2010
The Bamboo Strength
Infuse your hair with the power of one of the world's fastest growing and most resilient natural ingredients.
Dedicated to boosting your hair's intrinsic strength and flexibility, the Bamboo collection was sustainably sourced and harvested globally, from India, Peru, Indonesia and Namibia. It provided even the most premium consumer segments with unique nourishing and energizing extracts that were simply not available on the market at the time.
2008
Seasilk Soft & Seasilk Smooth
Pioneering exclusive packaging that disrupted the industry norms helped Alterna solidify its premium positioning amongst competitors.
With its Caviar collection growing in popularity year to year, Alterna introduced its new limited edition Seasilk products encased in bold, industry-defying packaging. The exclusive product launch further elevated Alterna's premium status and redefined the competitive landscape around it.
2008
Highly Hydrating Hemp
Innovative use of hemp as a hair care ingredient allowed Alterna to create products with natural protection from styling damage and color fade.
As styling products are often thought of as being hard on healthy hair, Alterna came out with the first hair care product line that featured hemp as one of the main ingredients. A collection of Straight, Shine and Repair products was fortified with hemp seed oil to help nourish and protect the hair from styling damage right at the start.
2008
Once In A Life Extension
Who knew that blending age-old eastern extracts with brand new technologies would result in the softest ever line of products?
Nourishing hair that requires special care had been complicated until the launch of Alterna's Life Line Solution extension. The results-driven formula focuses on bringing the hair and scalp into complete balance by taking the best nutrients out of lotus blossom, white water lily, ginseng and ho shou wu, among others.
2007
Ten Out Of Ten
Celebrating 10 years of infusing the world with beautiful hair care required the launch of something truly extravagant.
Alterna's Ten special line of hair products was created during the anniversary year to celebrate and treat Alterna's tribe to something special. The unique shampoo, conditioner and masque were based on an experimental recipe featuring 10 luxurious ingredients. The line was meant to stay in production for only one year, but due to the continuous demand, it was added to Alterna's permanent collection.
2005
White Truffle Extravagance
The sign of prestige and opulence during Italian Renaissance, white truffles remain one of the earth's rarest delicacies.
In response to the growing demand for high-quality luxury products, Alterna launched White Truffle Luxury Shampoo & Conditioner, a truly uncompromising formulation delivering outstanding results. As one of the planet's richest sources of B vitamins, white truffle extracts are critical for the assimilation of amino acids, which enhance hair strength and protect against breakage. 2005
Caviar Enzymes Against Aging
Ultimately responsible for processing all incoming nutrients, enzyme levels decrease with age, requiring high-precision treatment.
Caviar with Age-Control Complex was a unique system of products targeted at restoring both vibrancy and elasticity of the hair and skin. Using caviar enzymes, cytokines and vitamin C, the complex prevented external as well as oxidative damage, stimulated protein production and encouraged rapid regeneration at the cellular level.
1999
Anti-Aging Caviar Collection
When you browse the world in search of the most effective natural anti-aging ingredient, in the end, you find caviar.
Less than two years after the launch of its inaugural collection, Alterna presented its first breakthrough line of products with anti-aging properties, formulated with caviar. Full of omega-3 fatty acids, it helped to replenish the hair's lipid layer for better moisture retention and elasticity and resulted in healthy natural smoothness and shine.

1999
Bring In The Life Line
Real beauty on the outside requires beauty on the inside. Like yin and yang. Western technology combined with eastern medicinal wisdom.
The Alterna Life collection took a unique approach to beauty by first encouraging relaxation and a peaceful state of mind through soothing colors and exotic scents, and then making use of the latest advances in technology to work on volume, restoration, straightening and curling. Life brought the body and mind into complete balance.
1997
A New Generation Of Hair Care
Imagine a line of premium hair products free of additives and harsh ingredients resulting in a nourished and healthy look.
Founded in 1997, Alterna had a vision of creating a sustainable future by introducing a no-compromise luxurious hair care collection. All products were designed specifically for discerning industry professionals and based on the science of skincare, incorporating new technological advancements. Only natural eco-certified ingredients. No sulfates or parabens. No animal testing. Ever.
2021
2020
2019
2018
2017
2013
2012
2011
2010
2008
2007
2005
1999
1997
2021
2020
2019
2018
2017
2013
2012
2011
2010
2008
2007
2005
1999
1997