Last-minute NYE party hairstyles
Dec 29, 2021
It's almost New Year's Eve! You've made it to the end of yet another, well, pretty tumultuous year. Nevertheless, It's time to celebrate you and all of your 2021 accomplishments--we're sure they're momentous. You've secured your party plans and your sparkly NYE look, but when 8 o'clock rolls around, you're lost with what to do with your 'do! Going out less this year has made it difficult for everyone to nail a signature party hair look, you're not alone. Not to mention, beauty and fashion trends seem to be evolving daily--what's up with that? Let's take a deep breath together and focus on the task at hand. Without further adieu, here are 5 stunning party hairstyles to rock this NYE for all types of hair.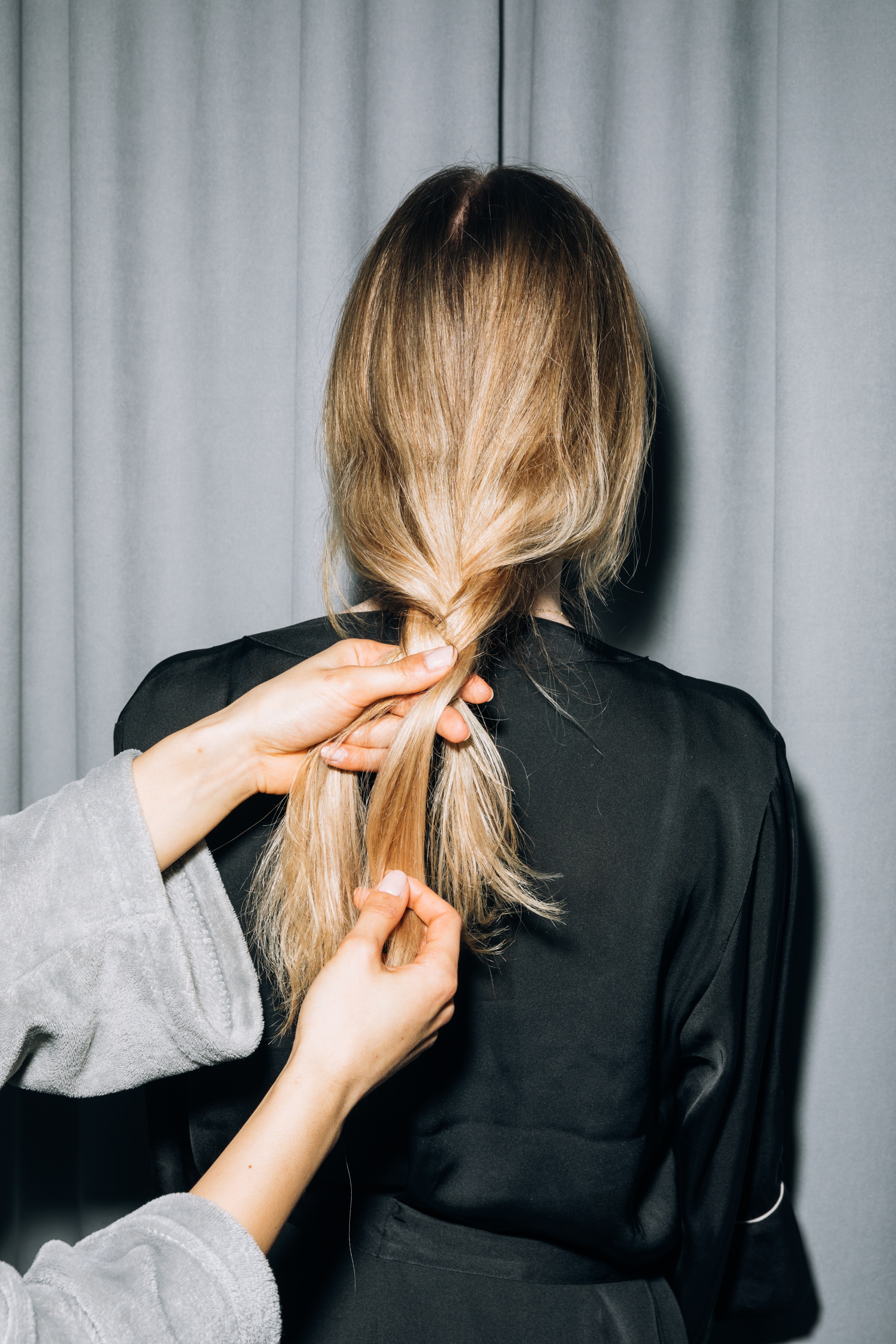 For Long Hair: Loose, low braid
Your signature undone long hair look is as gorgeous as it is flattering but this year, why not opt for something a little more creative? A long, loose braid starting at the nape of your neck will certainly turn heads and is one of the simplest party hairstyles for long hair. Recruit a friend to help with this one; braid until there is around 3-4 inches (or 1/3) of total length left and then secure with an elastic. Smooth the ends out so they lay long and flat, our Shine On Defining Foam works perfectly for keeping ends silky smooth. Finish the look by gently pulling the plait in opposite directions horizontally to loosen up the braid and pull a few pieces out to frame the face. Spray with a medium-hold hairspray and go conquer 2022!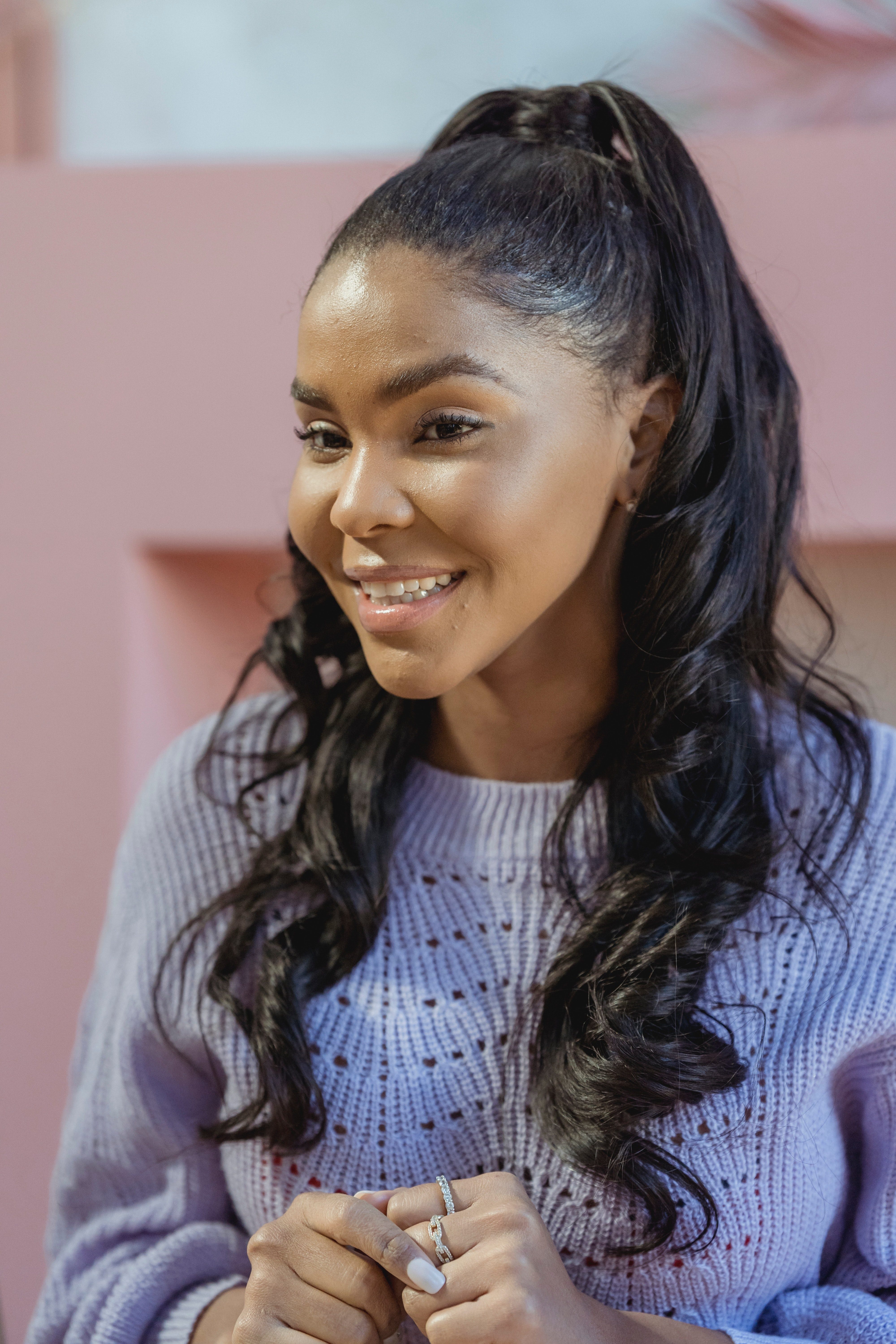 For Really Long Hair: High Ponytail
Ultra-long locks are truly stunning but can be a hassle to keep looking pristine all night long. If you've got a full night of party fun on the agenda, try taking a page from the Ariana Grande playbook and try out a ponytail at the crown of your head. You'll look polished and put-together all night, without having to constantly visit the ladies' room to check or comb out your hair.
Start by brushing your hair up and back to collect it into a high ponytail at the top of your hair. A teasing brush works well for this as it gets further into the root and closer to the scalp, allowing for a tighter pull on the ponytail. Secure the ponytail tightly with a thick elastic and wrap a ¼-½ inch section of hair around the elastic to hide it before securing it under the ponytail with a bobby pin. Secure the entire ponytail with bobby pins around its circumference before styling it in whichever way you see fit-- curled, flat-ironed, even crimped looks amazing. Always be sure to use a heat-protecting spray before styling. Finish the look with a healthy dose of strong-hold hairspray all over the head and gently comb back flyaways with a fine-toothed comb or smooth with your hand.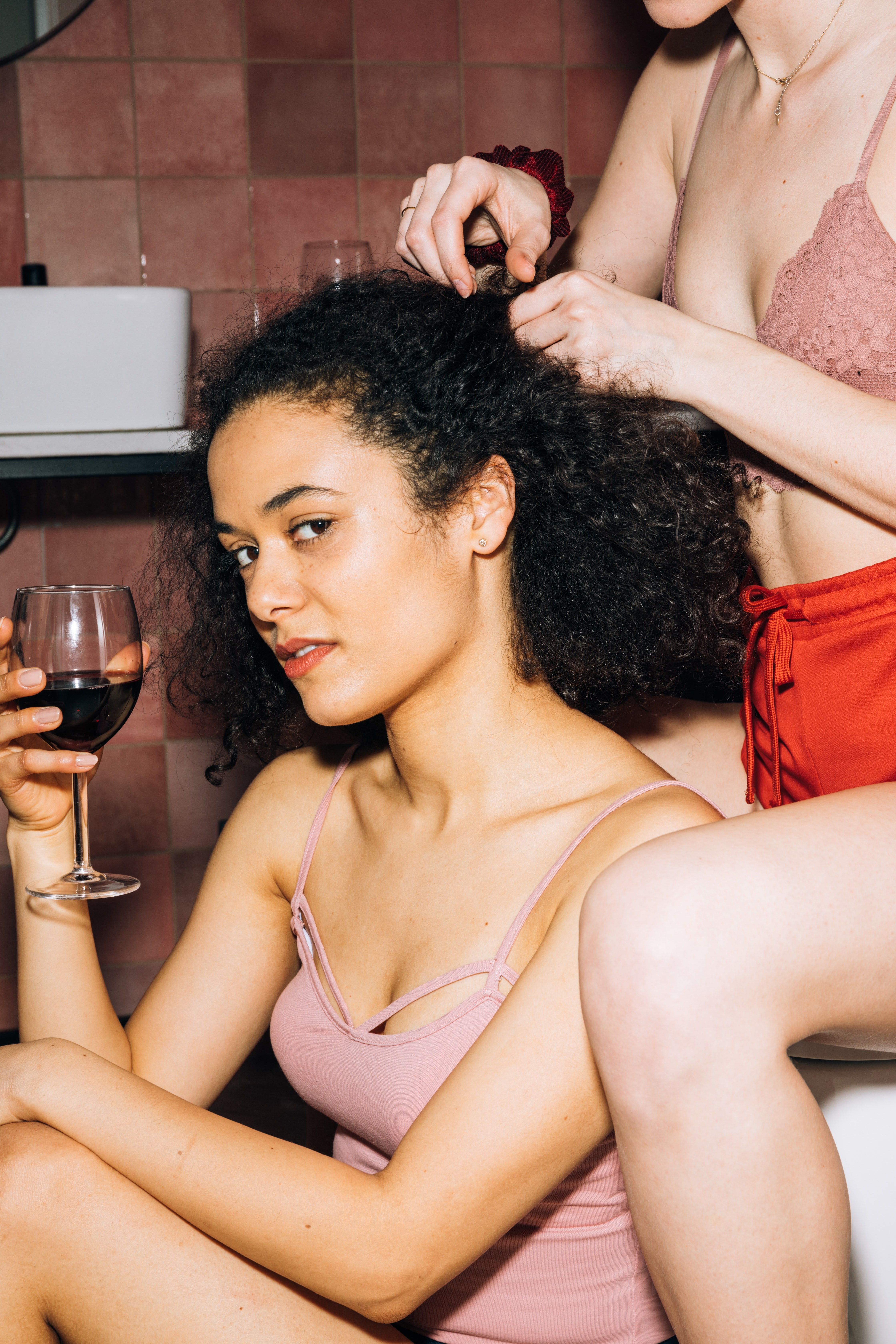 For Medium Hair: Half braid
Medium-length haircuts are one of the most manageable styles and are extremely flattering to any face shape. That being said, their in-between length can make it difficult to style when you're trying to dress up without playing it safe. A half braid can be done in a variety of easy ways and is an easy party hairstyle for medium hair, making it a great option for you to try this NYE.
Grab a friend who knows how to braid and find some inspiration photos to try out this half-up, half-down look. A single braid in the center of the head looks amazing and contemporary, while a smaller braid on the side of the head evokes a modern twist on a classic side part hairstyle. No matter how you choose to style the remainder of your hair, keep it looking shiny and healthy all night with a smoothing serum like our ​​Glow For It Universal Gloss.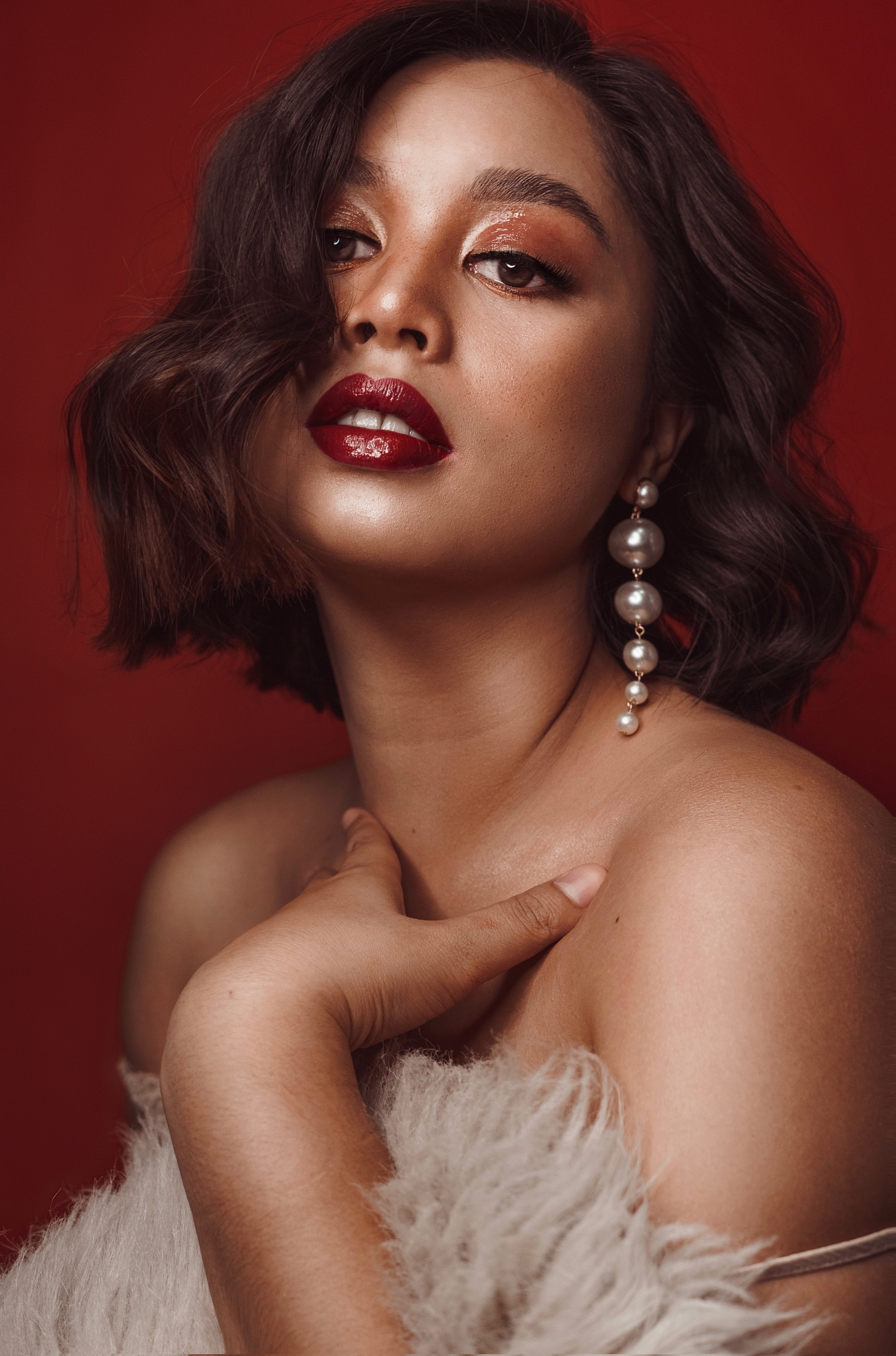 For Short Hair: Hollywood Waves
There's something that feels so glamorous and old-fashioned about having a shorter haircut. Similarly to medium-length haircuts, it can be hard to think of original party hairstyles for short haircuts. In this case, it might be best to take the vintage-inspired route and turn up the glam with silky waves inspired by the actresses of Hollywood's golden era. This simple look can be achieved with curlers or a wide barrel curling iron.
Be sure to part your hair before styling it so that the waves lie perfectly where you want them to. Use larger sections of hair to create looser waves. After they've set and cooled, use a wide-toothed comb or a gentle brush to lightly comb out the curls so that they become uniform waves. Finish with a flexible-hold hairspray like our City Slay Shielding Hairspray to lock in the look.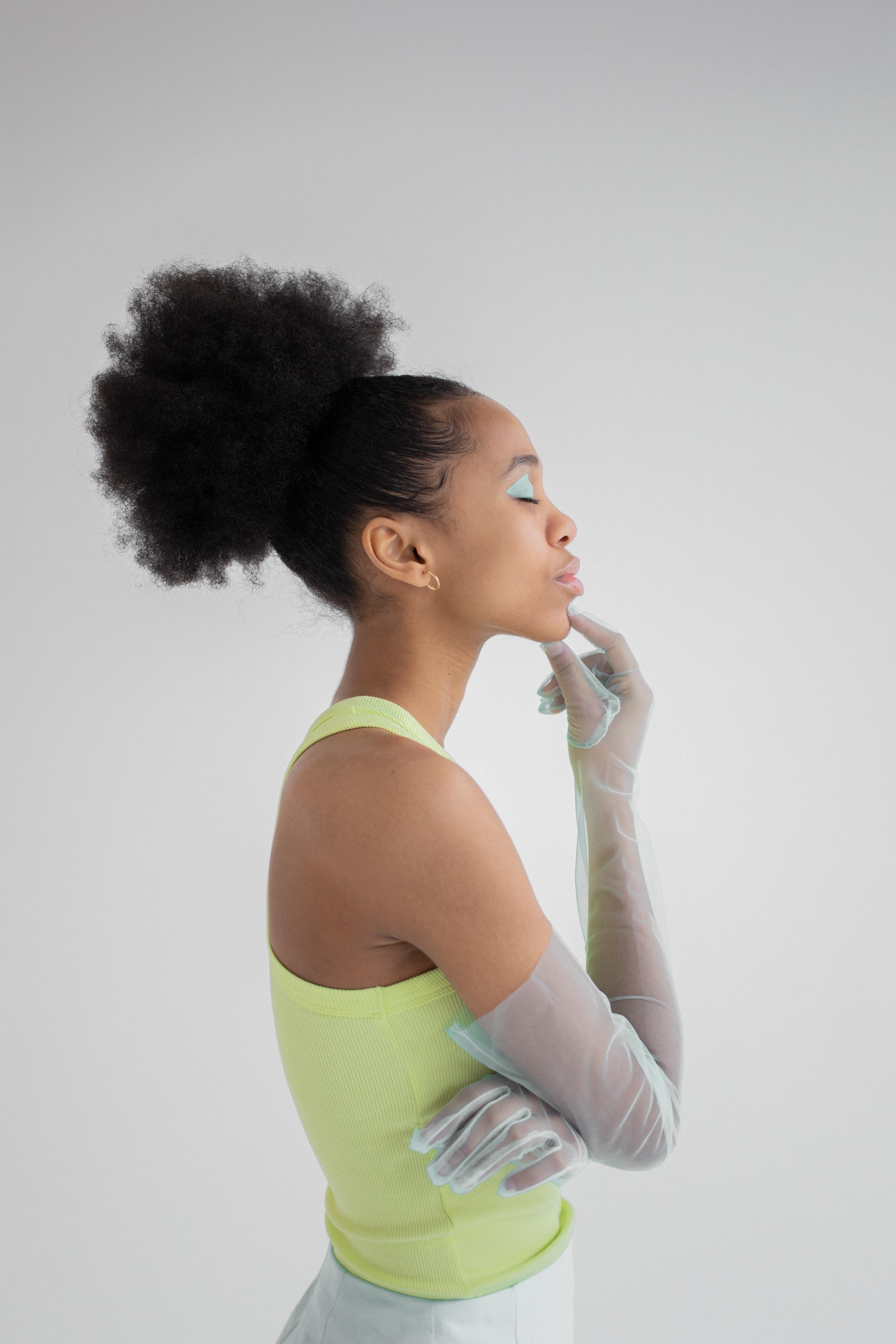 For Curly Hair: Party Bun
So you've been blessed with a gorgeous head of perfect curls, but what to do on your night out to give them a little extra oomph? A party bun looks spectacular with medium to tight curl patterns especially with a little teasing to pump up the volume. Use a teasing comb to pull your hair back tightly into a ponytail, then gently tease your hair until you add enough volume for your liking. Spray with a medium-hold hairspray and secure into a bun with bobby pins. Smooth the rest of the hair back with hairspray or a strong styling paste, like our Professional Styling Concrete Clay.
However, you choose to ring in the new year this NYE, make it one to remember. The new year brings us endless possibilities and opportunities, so why not take a risk and jazz up your party look to start 2022 on a new and exciting note? Let's make this year one to remember!