7 Viral TikTok Hair Trends Worth Emulating
Jul 28, 2021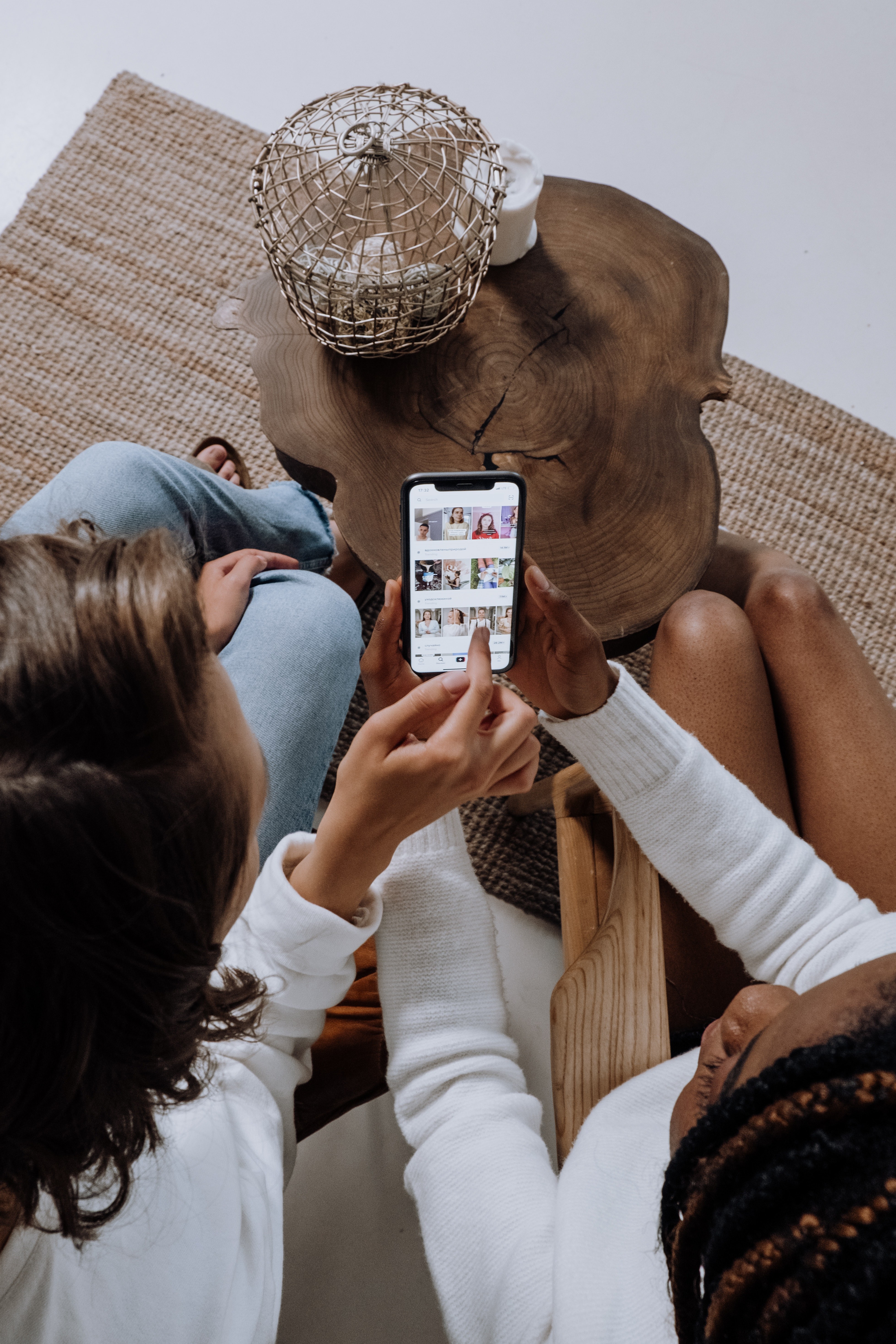 There's a lot more to TikTok than funny videos. In fact, over the past year, TikTok has emerged as a powerful platform for cutting-edge fashion, including trendy hair styles and unconventional tips.If you use TikTok, you know how hard it can be to stop scrolling — there's so much good content and unexpected ideas! What's great about TikTok is that all the new trends are not passed top-down to all of us. Instead, you can trace their origins down to a single ambitious user with a compelling gift for self-expression.

Since TikTok is such a trend-setting space right now, we've decided to scroll our feeds once again and review some of our favorite hair trends and hair hacks that are gaining traction right now.
1. Multiple Variations of Bangs
Bangs just really suit some people and, as such, they've never really dipped in popularity. Nevertheless, we'd now consider bangs to be on the rise. They frame your face really well and just have this definitive je ne sais quoi attitude. We see that TikTok bangs are getting a lot of love now, but go with the style that fits you best.

2. Hairstyles from the Naughts
Fashion, and especially hairstyles, are really revolving on a spiral — meaning what was old becomes new then gets old, and all over again.

Today, we see more and more influencers copying and reinventing hairstyles from the 2000s era. Things like colorful clips, elastics and hair claws are making a comeback. And so are bubble ponytails.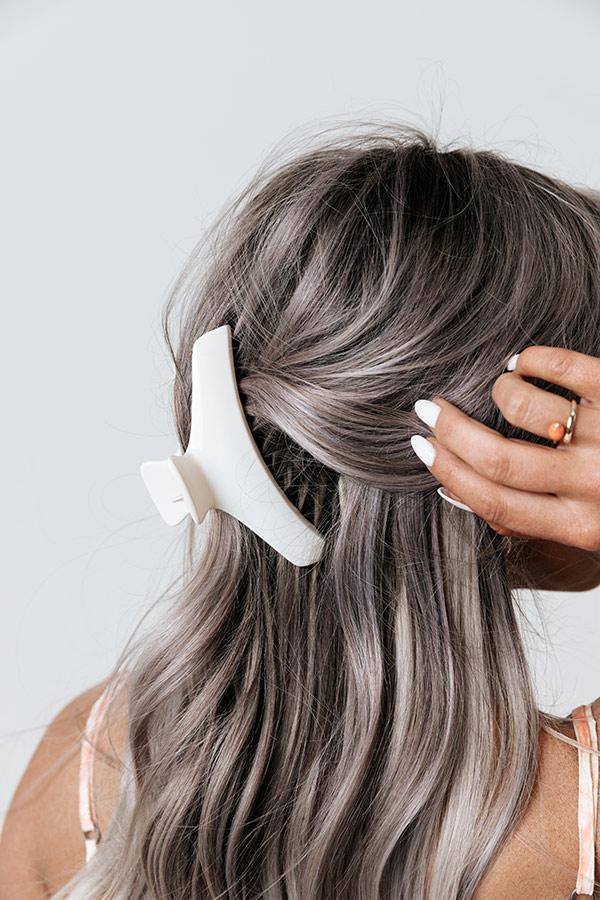 3. Maximizing Volume
Another thing we see more and more these days is volume, like full-on blowouts and seemingly antigravity curls. So if you're blessed with thick and voluminous hair, show it off! Otherwise, using vented brushes, heat tools and even velcro rollers can help you create wonderful results.

Caution: It's very easy to damage your strands with heat tools, so using the right haircare products to protect them is highly recommended. Try Alterna's Caviar Anti-Aging Restructuring Bond Repair collection, specifically the 3-In-1 Sealing Serum and Leave-In Heat Protection Spray.
4. Wig Experiments
There's no better and faster (and more temporary) way to experiment with your look than wearing a wig. Maybe it's the fact that most of us have spent so long without going to a hairstylist in the past year, or maybe it's just the desire to change, but wigs are making a comeback on TikTok big time.

The good news is that high-quality wigs can look great and be fairly cheap now, allowing you to experiment with various textures and shades.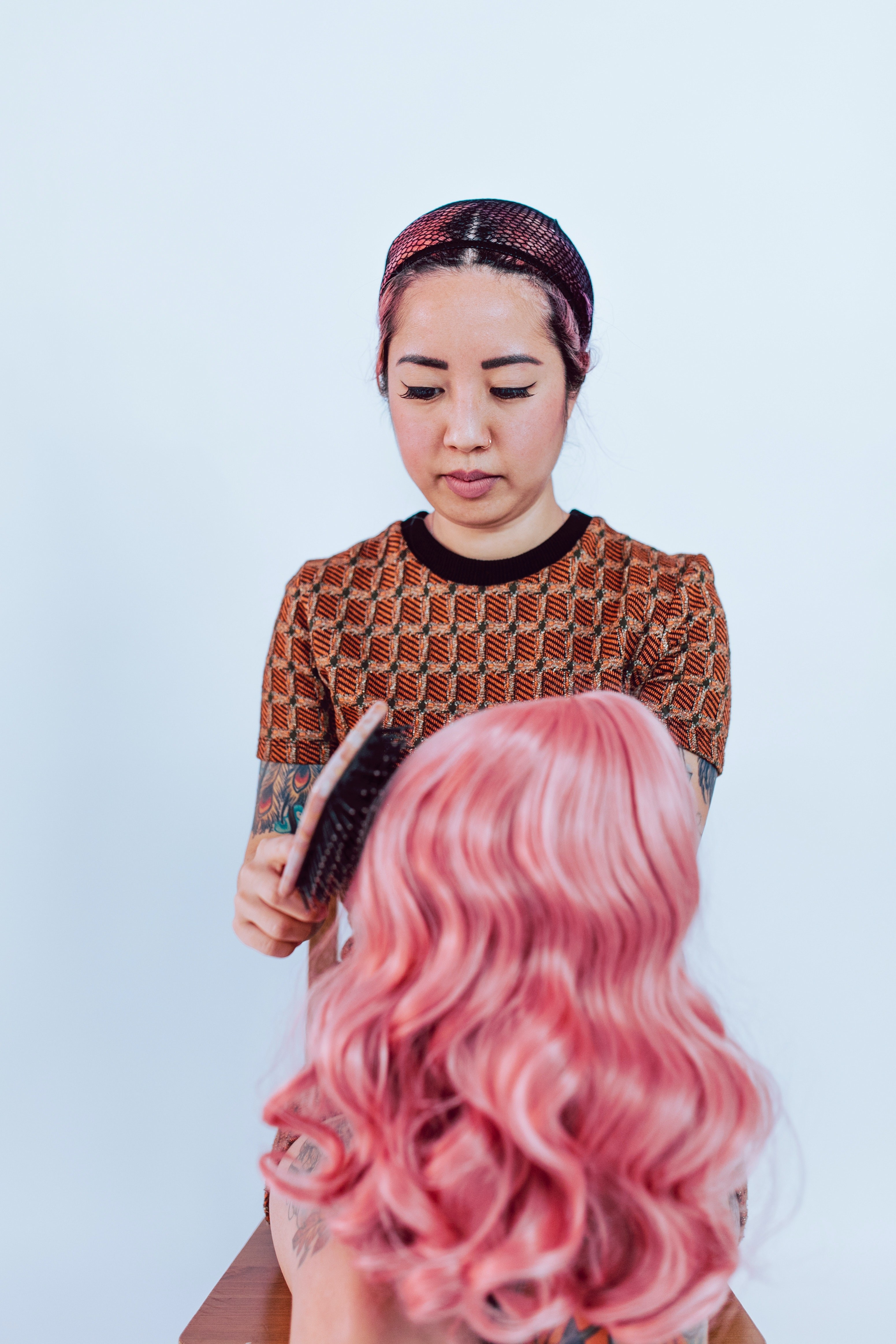 5. All About Curls
Another interesting TikTok curly hair hack right now is learning to support and style your curls properly rather than trying to fight against them. To try this, use wave-defining haircare products, gather your hair on top of the head to dry (without hard rubbing) and finalize your style with a diffuser. At last your thick and frizzy hair will unleash its curly power.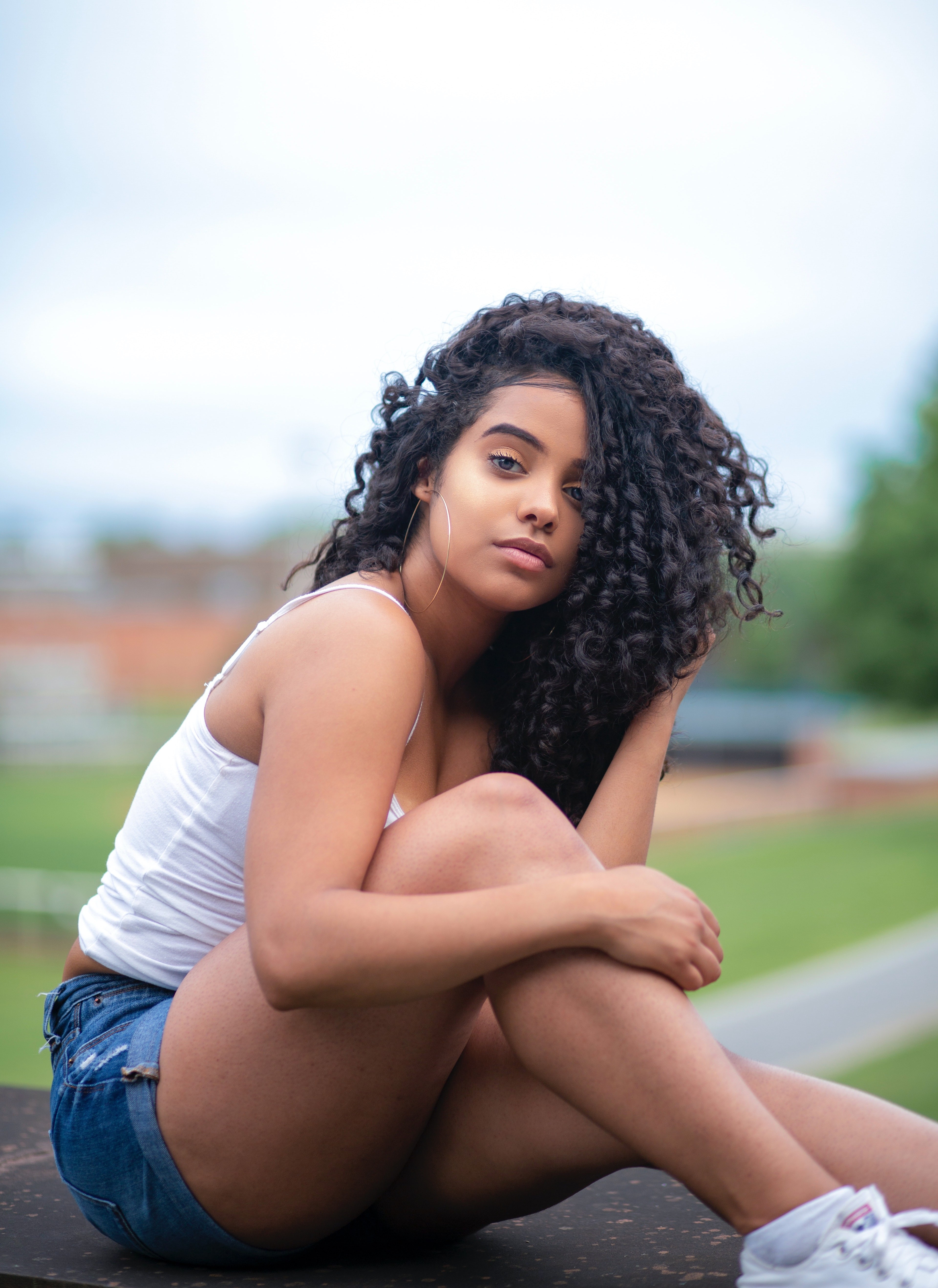 6. Making Curls without Heat
We mentioned old-school velcro curlers above, but really the trend is much bigger than that right now. TikTok users are using all kinds of things instead of heat tools to curl their hair: there are TikTok sock curls, robe belt curls, pantyhose curls, etc. The trick is to braid your hair overnight — then you don't need to use any heat at all!

7. Adding Extra Tones
TikTok users are not only playing with texture — they love color experiments as well. So, similar to the 2000s, two-tone hair is making a comeback. Popular patterns are "money piece," where you create a stark contrast between the hair that frames your face as opposed to the rest of the head; and half-and-half, which is dyeing halves of your hair in different colors. In fact, just scroll through TikTok for a minute, and you'll find a lot of inspiration and ideas to experiment with.

What you definitely need before you start coloring your hair is a high-quality haircare collection that would protect your hair against damage and color fade. Try switching to Alterna's Caviar Anti-Aging Infinite Color Hold Shampoo and Conditioner, for example.

8. Washing Hair in Rice Water
One of the latest TikTok hacks we've discovered is washing your hair using rice water. What are the benefits of rice water on hair? It mostly makes it shiny and smooth.

How to use rice water for hair? Just add rice in a container with cold water. Shake vigorously. Then pour the mixture into a spray bottle with a little bit of apple cider vinegar in it. Spritz the mixture all over your hair after using a shampoo and conditioner, and rinse again in 15 minutes.

Not convinced, but want to get similar benefits? Just try Alterna's Caviar Anti-Aging Smoothing Anti-Frizz Shampoo and Conditioner.

Don't find anything that suits you yet? The good thing about TikTok is that new styles seem to appear or get rediscovered on a daily basis. So just keep your eye on the trends and you'll see something you'll love soon enough.