How to Celebrate the Arts At Home
Jan 27, 2021
It would be fair to say that the last year spent at home hasn't been kind to most of us. If, in the beginning, you thought that it would be great to skip the daily commute and devote that time to something more fulfilling, now you know that it actually meant routinely working longer hours, having less time for yourself and being stressed because of no way to relax in a world where restaurants, theatres, cinemas, music halls and art galleries are closed.

Let's change that. In the spirit of Inspire Your Heart With Art Day, which is on January 31, we've shortlisted a few ideas for your own artistic projects, from making something with your hands to literature and music. What was the last time you hosted a paint night at home? Even if you're not a skilled artist, scheduling these sort of art projects for adults in your calendar can be one of the best ways to decompress after being in front of a computer all day long.
Pick up a craft
Remember that craft inspiration board you started on Pinterest a few years ago? What about those projects you tucked away in your browser bookmarks? It's time for them to come to life!

If you can't think of anything, just start by making a collage out of what you have in your apartment right now. Cut things up and glue them together, balancing shapes and colors in interesting and unexpected ways.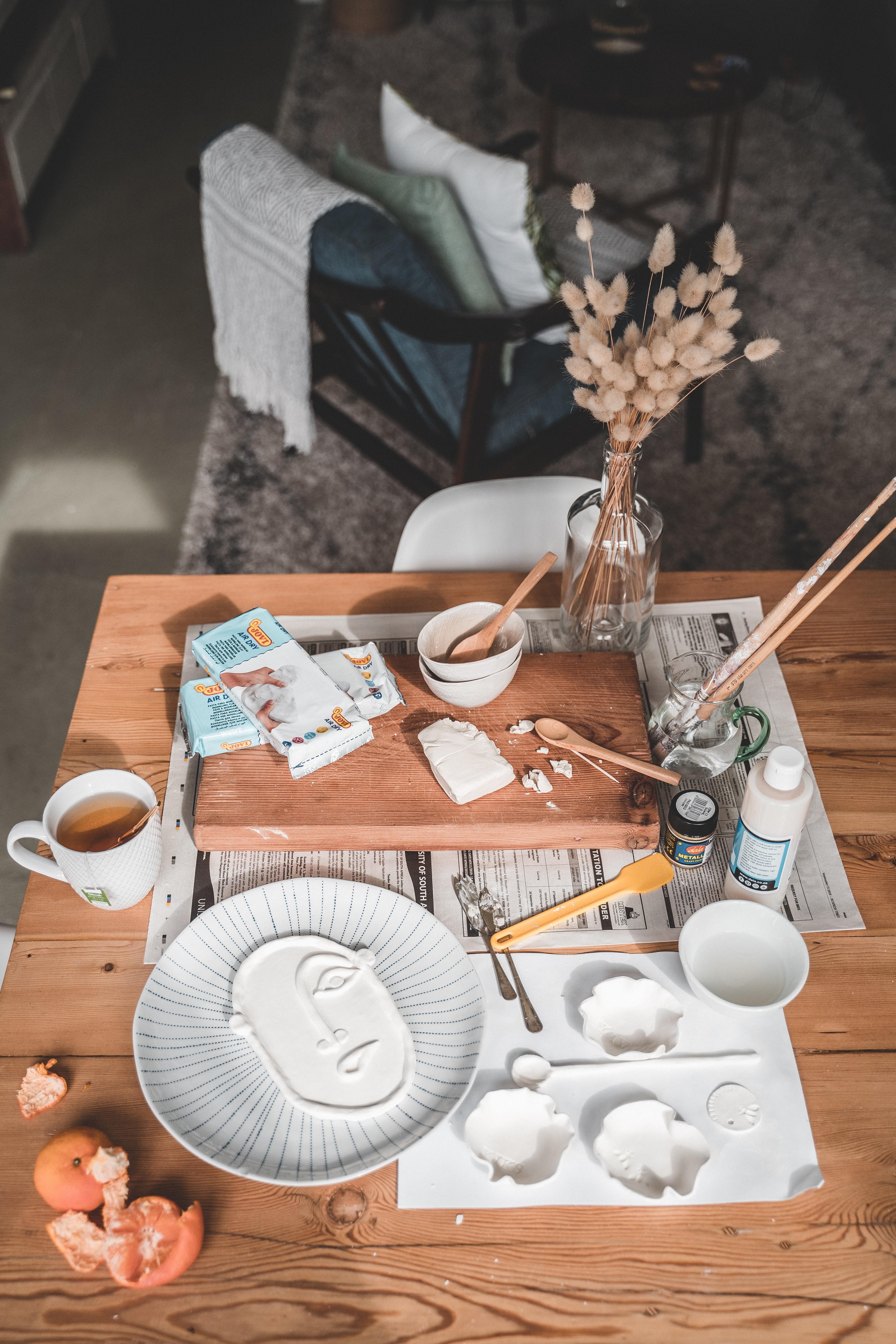 Make small-scale decorations with air-dry clay and paint them. Instead of clay, you can also use a salt dough (two cups of flour with one cup of salt, all mixed with warm water).

When you feel stuck, call any of your artistic friends for help. YouTube is also great for virtually any kind of craft tutorials. And don't forget to share your creations on social media in the end, or keep them secret.
Make progress on your reading list
There's always a book that's been on your reading lists for months or years. Why not start reading it now? The key in reading is creating momentum: once you've passed the first 50 or so pages it will be difficult to stop.

But if you do have an unfinished novel lying around, it might be just as satisfying to finally get to the end of it.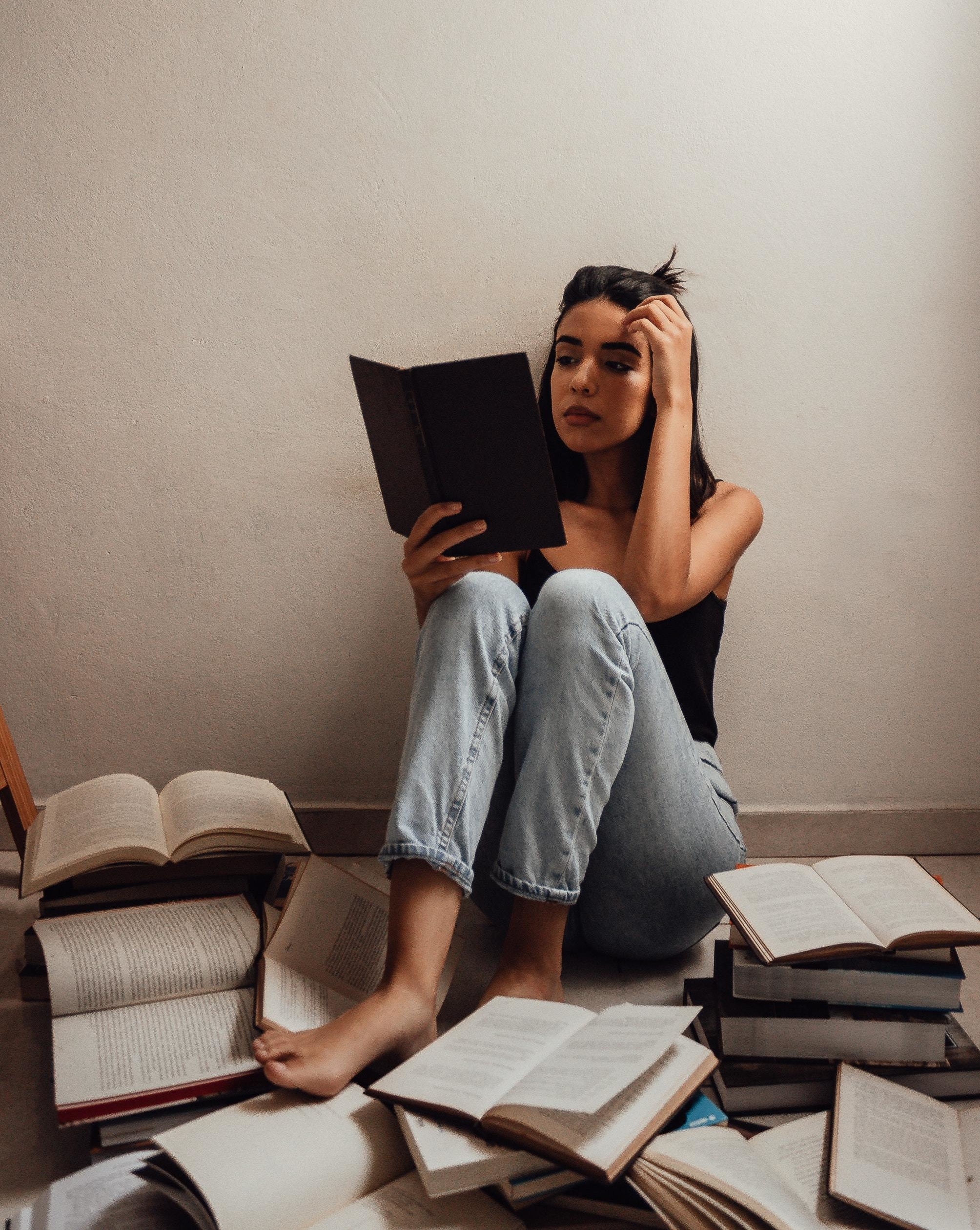 Write a poem
You don't need to be Walt Whitman or Sylvia Path's protégée to express your creativity in a poem.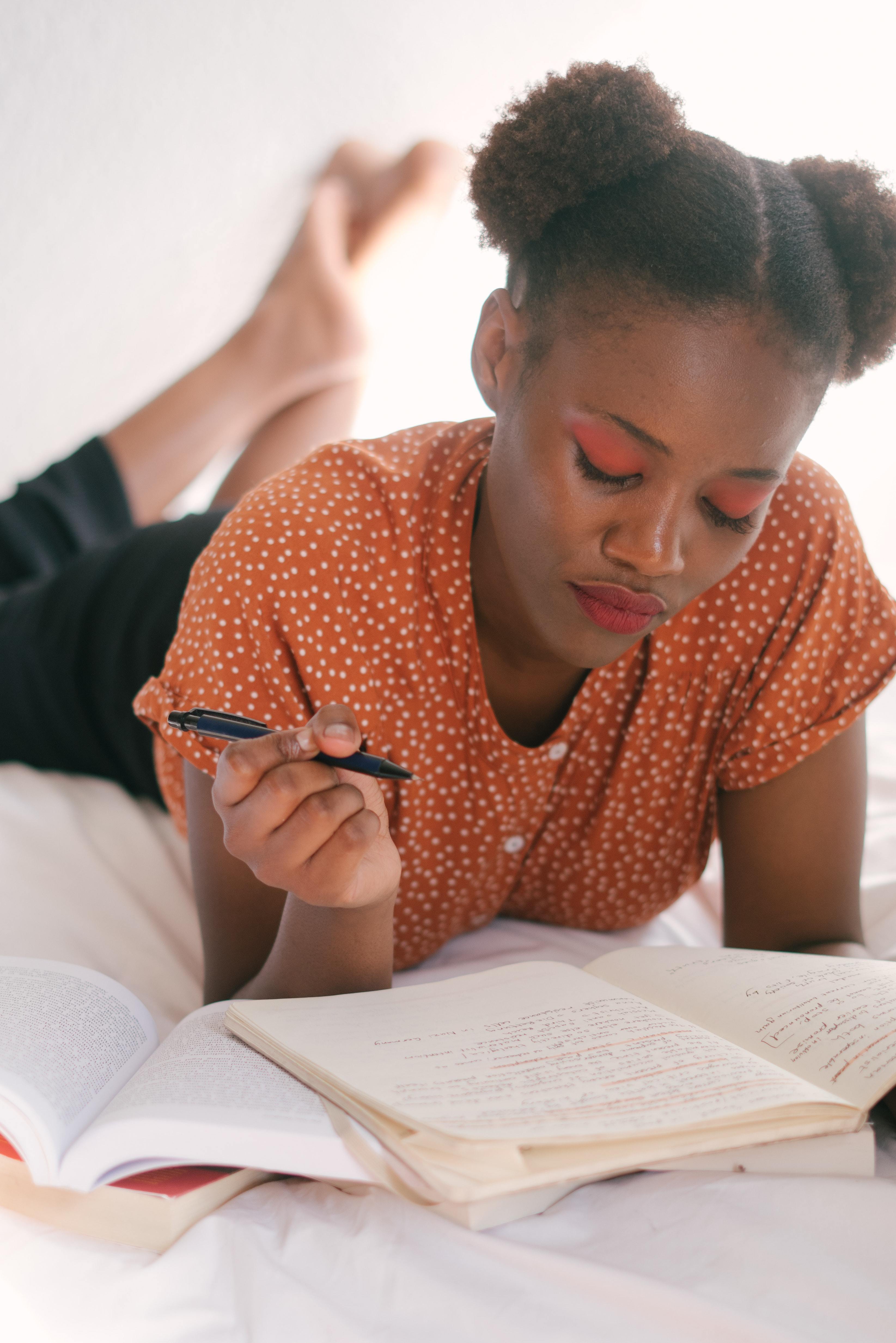 Write four lines or 10 stanzas, rhyme everything or go free verse — everything is up to you. Poetry has a wonderful quality of sharpening our perception of the world and getting us into a creative flow. If you don't think poetry is for you, how about a rap song?
Practice drawing
When it comes to crafts for adults, drawing is perhaps one of the most popular ones. All you need is a white sheet of paper, a pencil, and you can let your imagination run free. Draw abstract shapes or try to copy some items in your house. Maybe even a portrait?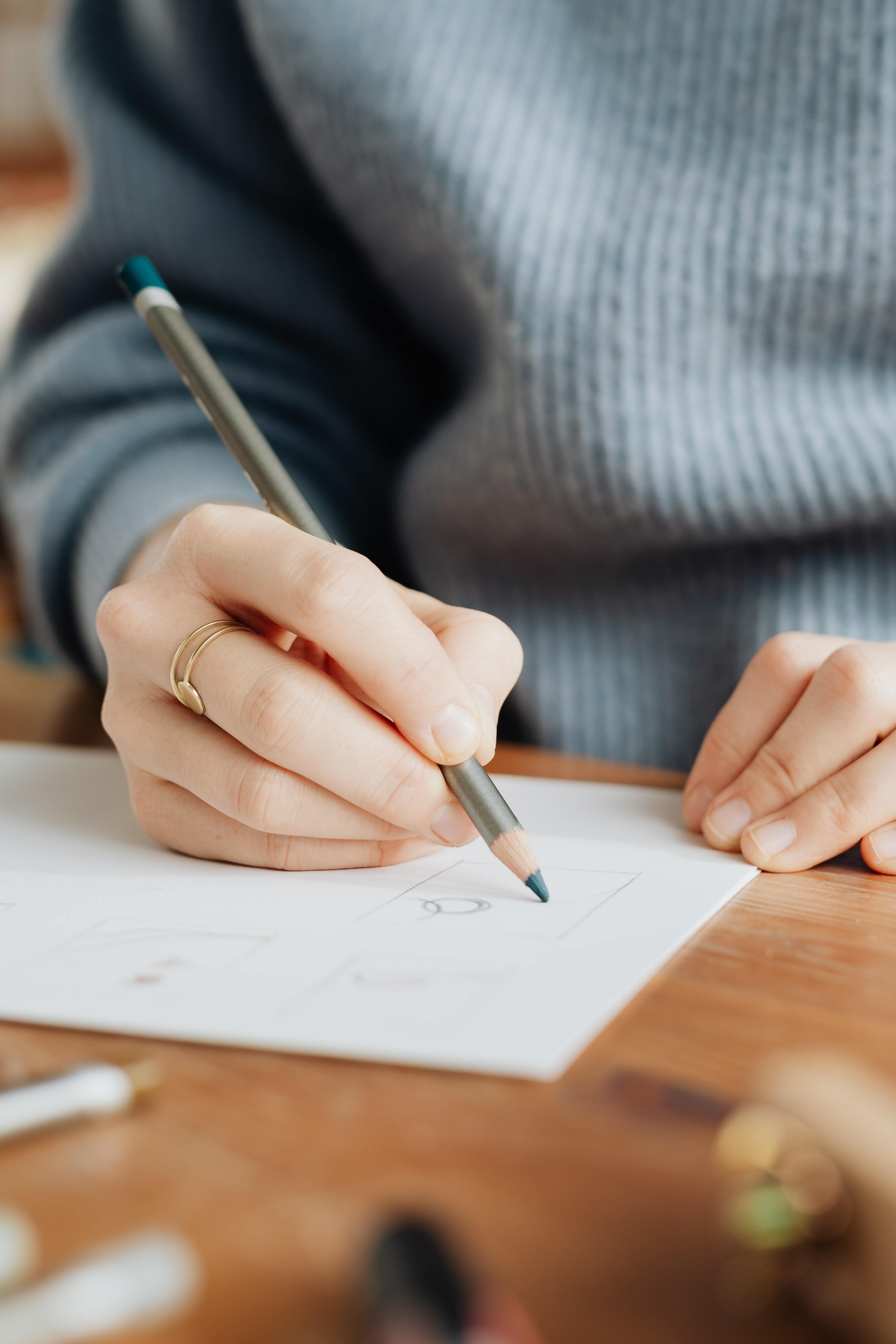 If you'd like to learn some drawing techniques, pick up a copy of You Can Draw in 30 Days: The Fun, Easy Way to Learn to Draw in One Month or Less by Mark Kistler. Alternatively, check out this guide with six easy drawing exercises you can do right now.
Paint together, virtually
Other good kinds of art projects for adults involve painting. Do it with a twist by inviting a friend to join over a video call. Choose an existing painting you can both trace and maybe add your own personal touch to it. Since a painting session would usually take up a few hours and doesn't require too much concentration, it's a great way to catch up with friends and do something creative together.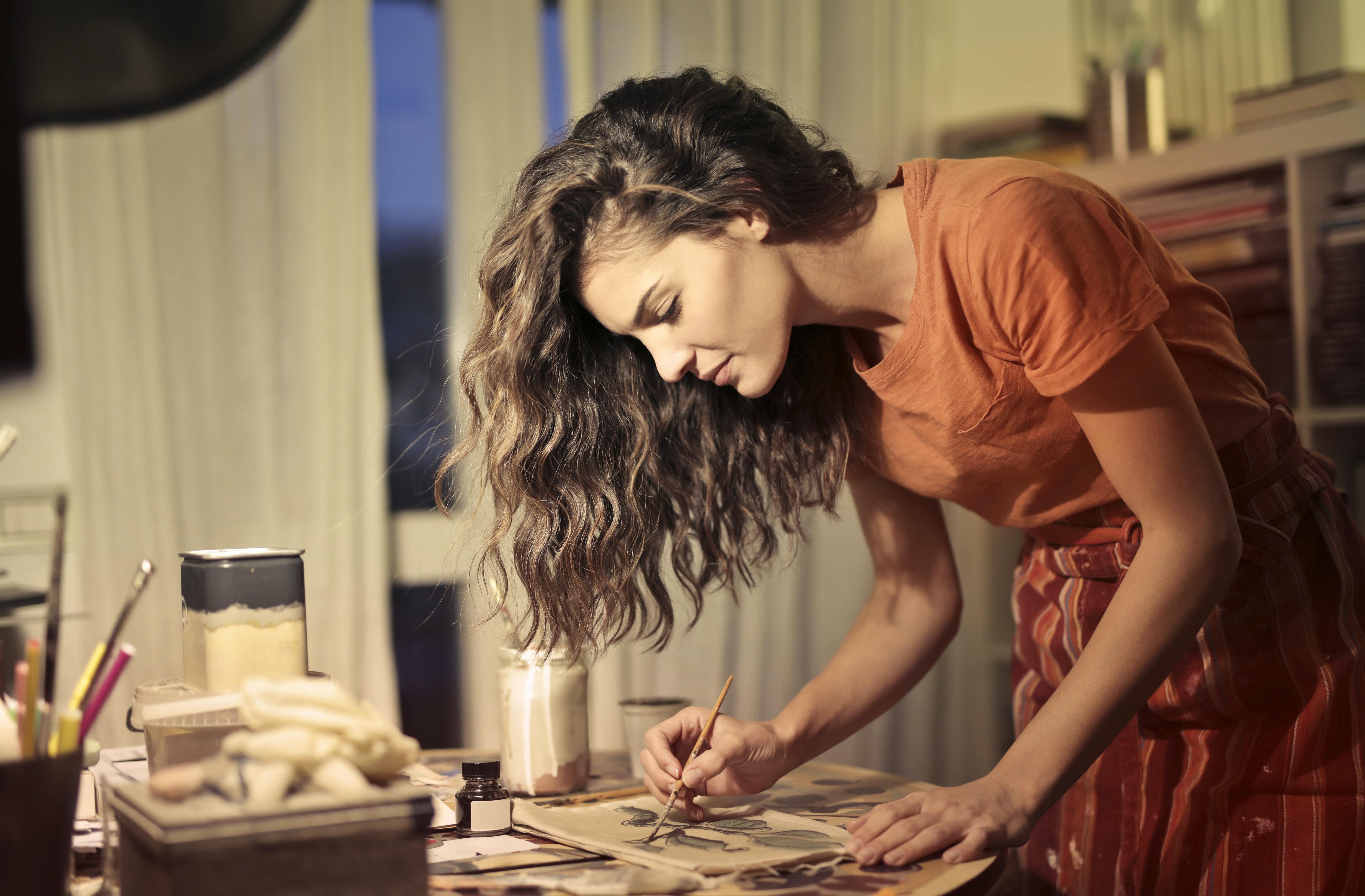 No ideas of what to paint? Follow one of Bob Ross's tutorials — most of them take just about 30 minutes for a complete painting.
Create a Spotify playlist
Most of us love music, but we rarely have the time to build our own playlists, like we used to do with mixtapes back in the day.

So pick a mood and then go into the labyrinths of your memory to populate the playlist with the tracks you love. Make sure that all the transitions between songs are smooth and the bitrate stays consistent throughout.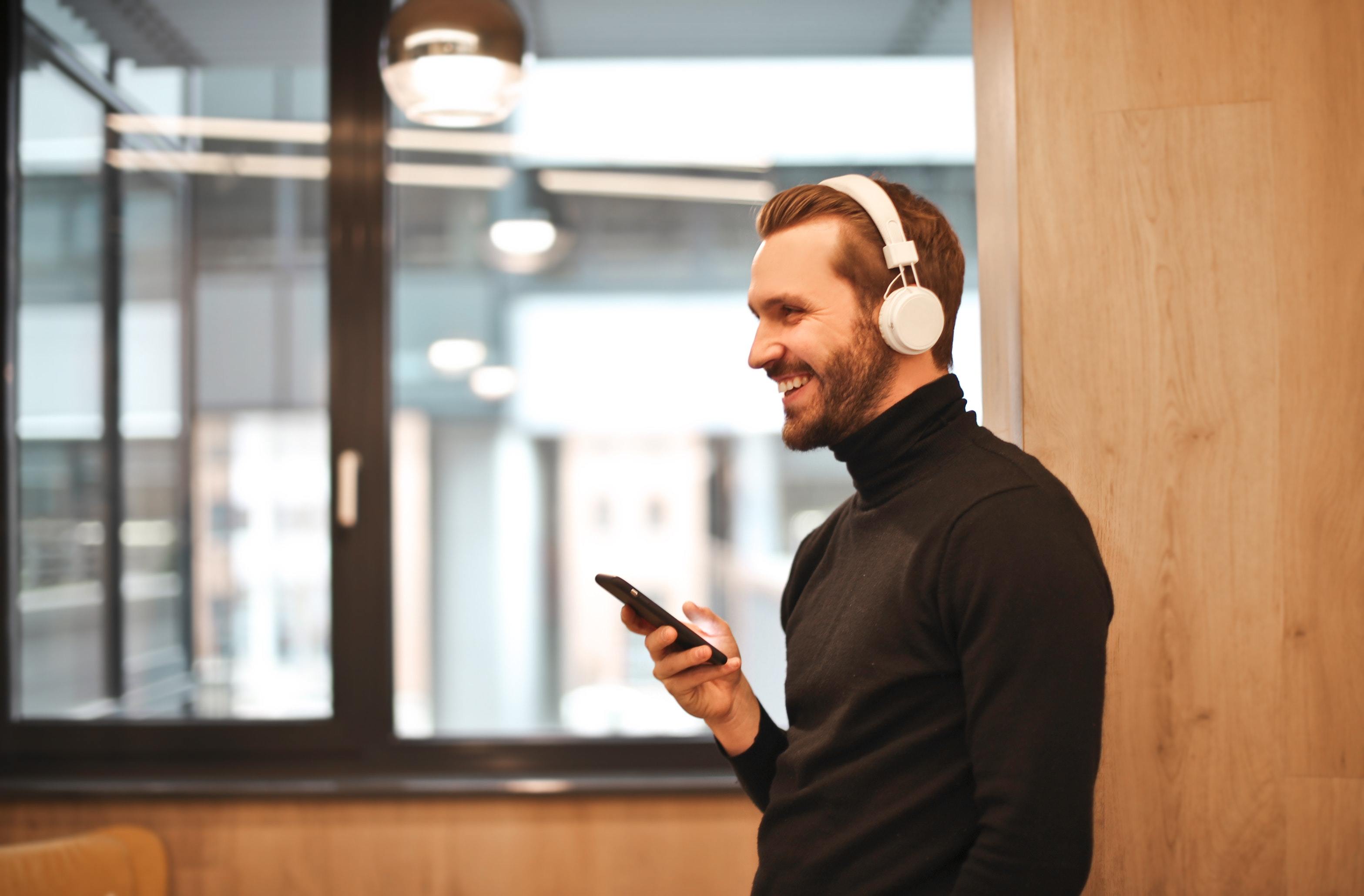 Once you're done, share your newly minted playlist with your friends. Bonus points for a virtual dance session!
Visit an art exhibition online
Since most art galleries and museums have been closed for a long time, you might feel a strong urge to replenish your inspiration levels.

Luckily, YouTube presents a unique opportunity to see the art you like anywhere in the world, without any crowds. Most galleries by now have produced video tours, often led by chief curators, featuring their best works of art — something that we should definitely take advantage of. For example, all the famous museums such as Tate Modern and MoMA have their own YouTube channels. We can recommend the Stay At Home Museum series by the Flanders tourism agency in Belgium.

So there you go, seven interesting artistic projects to not only keep yourself busy in the evenings but also celebrate the arts and express your creativity at the same time. Try them all!