How to Find the Right Shampoo for Your Hair Type
Feb 3, 2021
Did you know you should generally buy shampoo according to hair type? Which means that before you go shopping for a new hair cleanser you should really know your own kind of locks: are they straight, oily, dry, colored, curly, damaged or mostly healthy?

Deciding on a shampoo that's right for you can be a challenge. With many types of products on the market, it can be tough to figure out which one might be a good fit. Hence, a great first step is to take Alterna's Hair Quiz to get some personalized recommendations. Then, regardless of the type of strands you have, here are a few more tips to follow to find the right shampoo according to hair type.
For wavy hair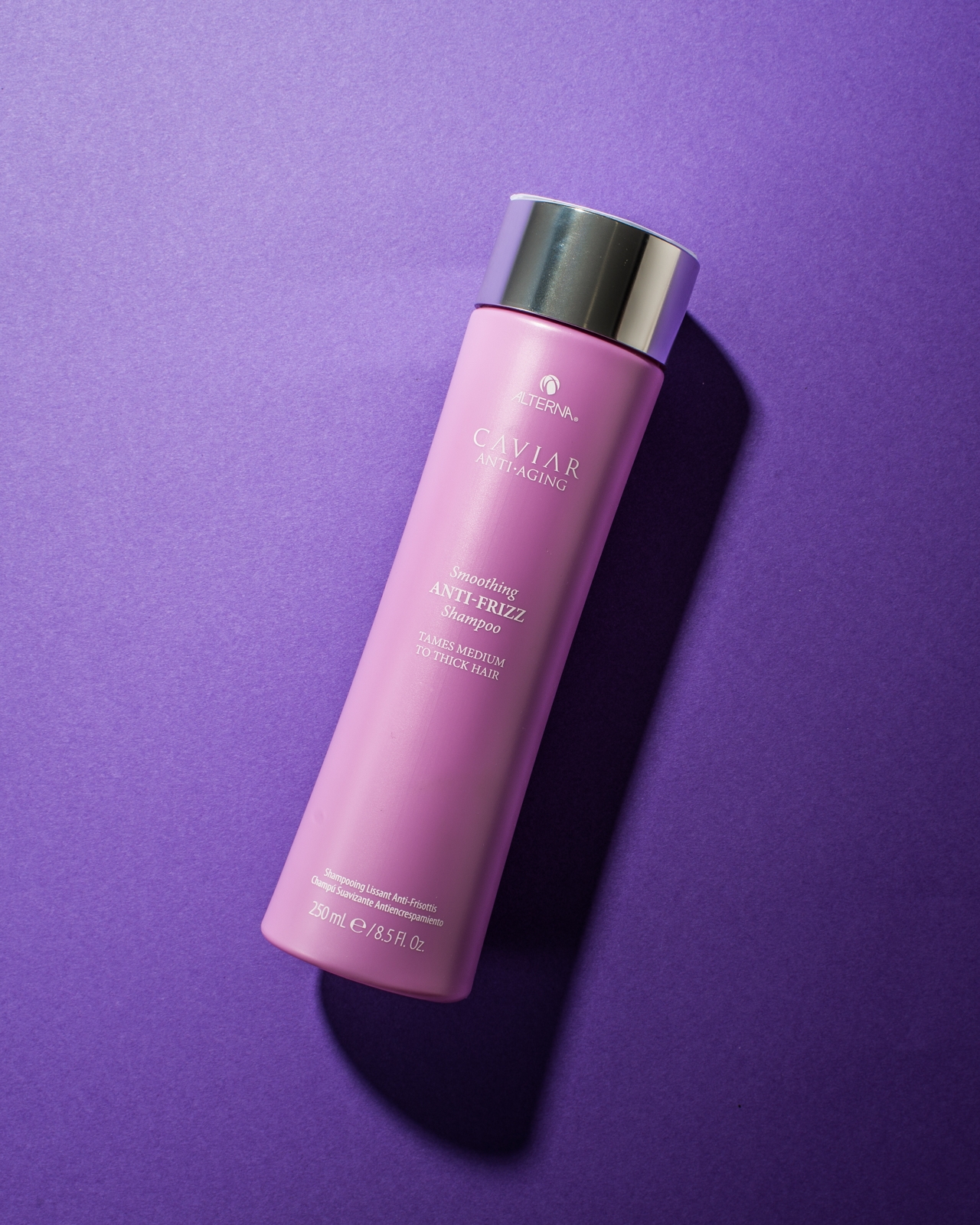 If you have wavy hair that you always wear in a ponytail to avoid looking like you've left the house with a bed head, try a type 2 hair shampoo that works to reduce those pesky fly-aways. Alterna's Caviar Anti-Aging Smoothing Anti-Frizz Shampoo, for example, contains an exclusive Climate Shield Complex that controls the level of humidity affecting your hair to help you get smoother, radiant tresses. Let those waves flow!
For curly hair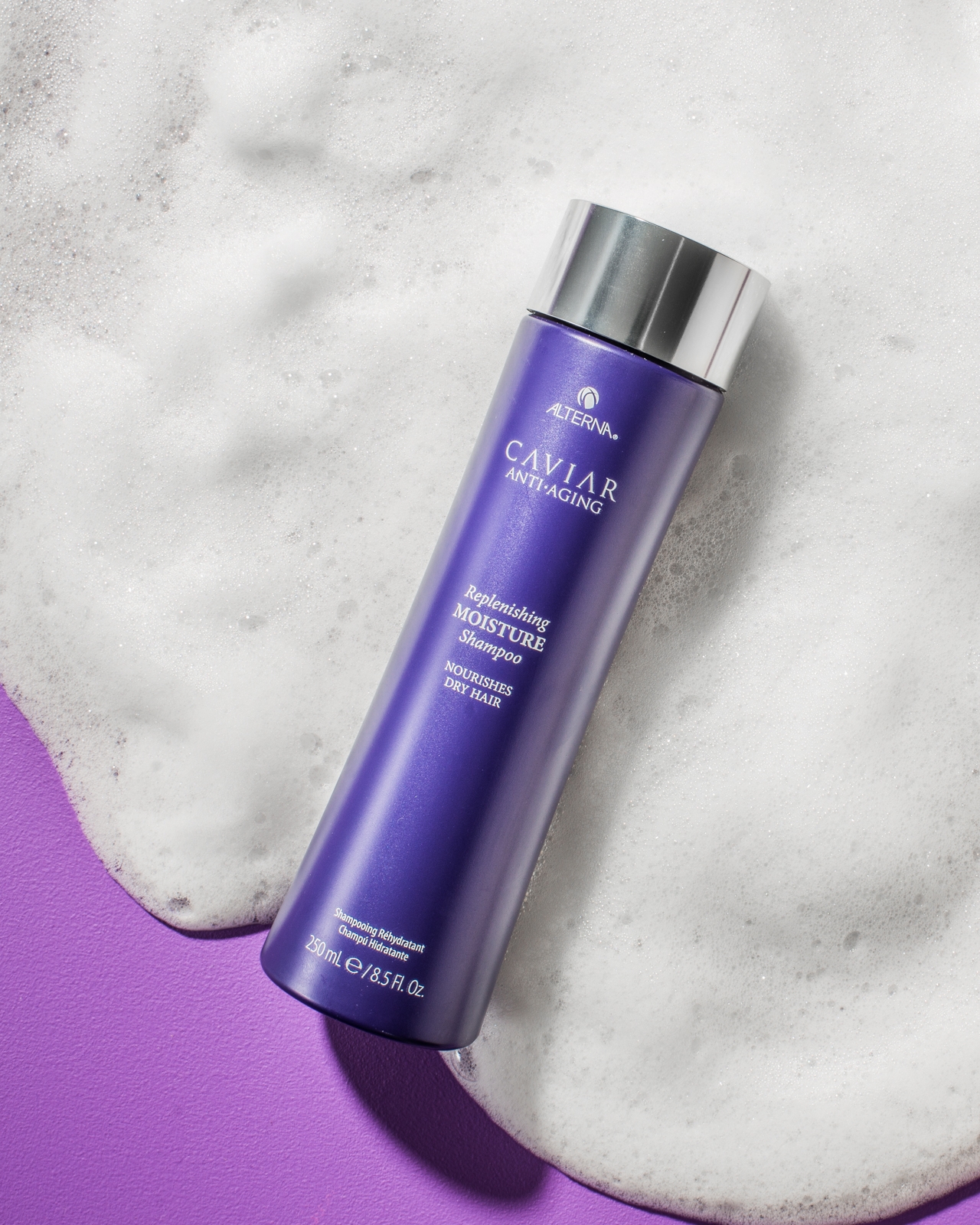 Curly-haired ladies need to take extra measures to ensure their hair is adequately moisturized. If you have type 3, type 4 or even type 4c hair, your curls will be prone to dryness, fragility and breakage. It can be tough for the natural oils to move from the scalp to the ends of the strands with all the bends found in curls. To help make your hair shiny, switch to Alterna's Caviar Anti-Aging Replenishing Moisture Shampoo, which will give you all the much-needed hydration. As a result, your curly locks will thank you.
For colored hair
It can be fun to change your hair color once in a while. What's not so great is leaving your tresses in a fragile state. Be sure to give your hair some extra TLC if you've had any chemical treatments recently done.

So what type of shampoo for colored hair when you know it needs some love? Try Alterna's Caviar Anti-Aging Restructuring Bond Repair Shampoo. It delivers a Caviar Bond Enforcing Technology to detect cracks and fissures on the fiber surface, and is proven to reduce breakage and split ends that are known to plague weak and damaged colored strands. What can we say, it's an ideal shampoo for colored hair overall.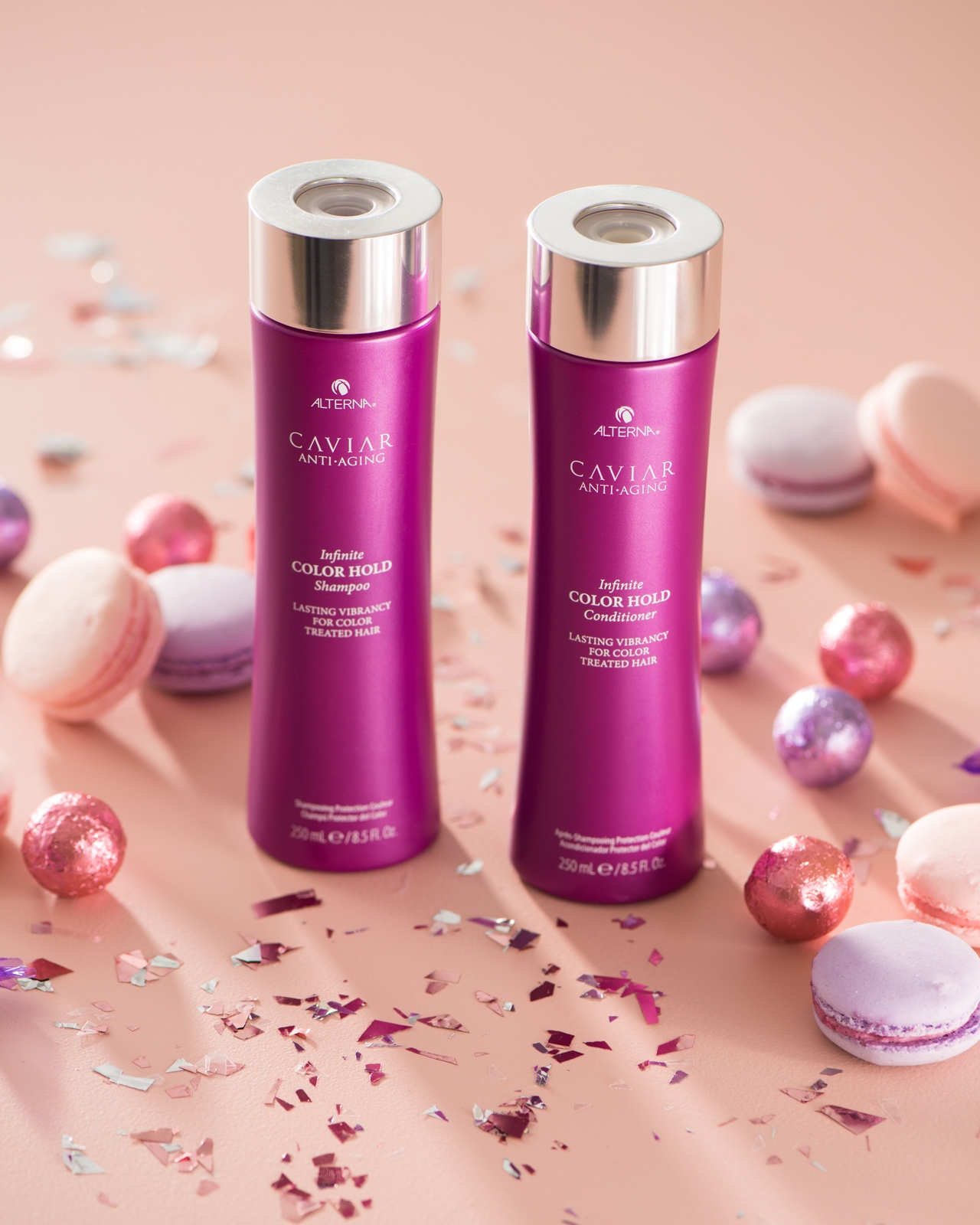 If you want your new color to last you for months, you need to try Alterna'sCaviar Anti-Aging Infinite Color Hold Shampoo and Conditioner combo. Both products work towards fortifying hair strands while minimizing color fade and retaining moisture at the same time.
For other hair types
If you're lucky enough to have generally healthy strands and are looking for a shampoo all hair types can tolerate, look no further than Alterna's Caviar Anti-Aging Replenishing Moisture Shampoo, which will work very well to nourish and shine. It's our number one pick for the shampoo for normal hair type.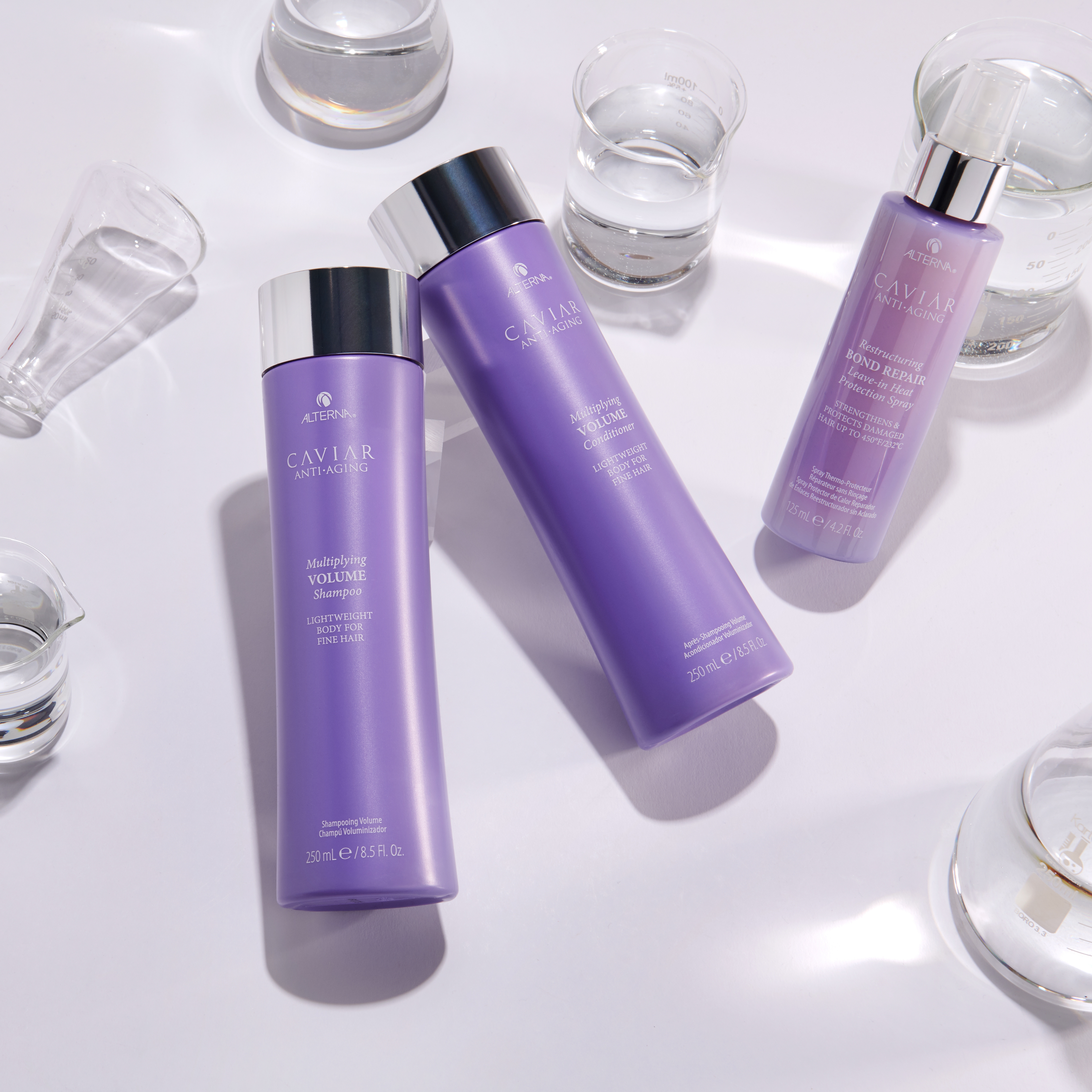 If you find your hair lacking a bit of volume — no problem — Alterna's Anti-Aging Multiplying Volume Shampoo and Conditioner will provide a gentle lift to your style in terms of fullness and extra volume.

When it comes to those struggling with limp hair that's prone to being greasy or oily, they will need a product with a focus on keeping the scalp clean. Types of shampoo for oily hair often include detoxifying ingredients to deep-clean and rid the strands of toxins and buildup. Read the labels! Our suggestion, though, is to try Alterna's Caviar Anti-Aging Clinical Densifying Shampoo — great for cleansing and getting rid of any impurities while creating more texture at the same time.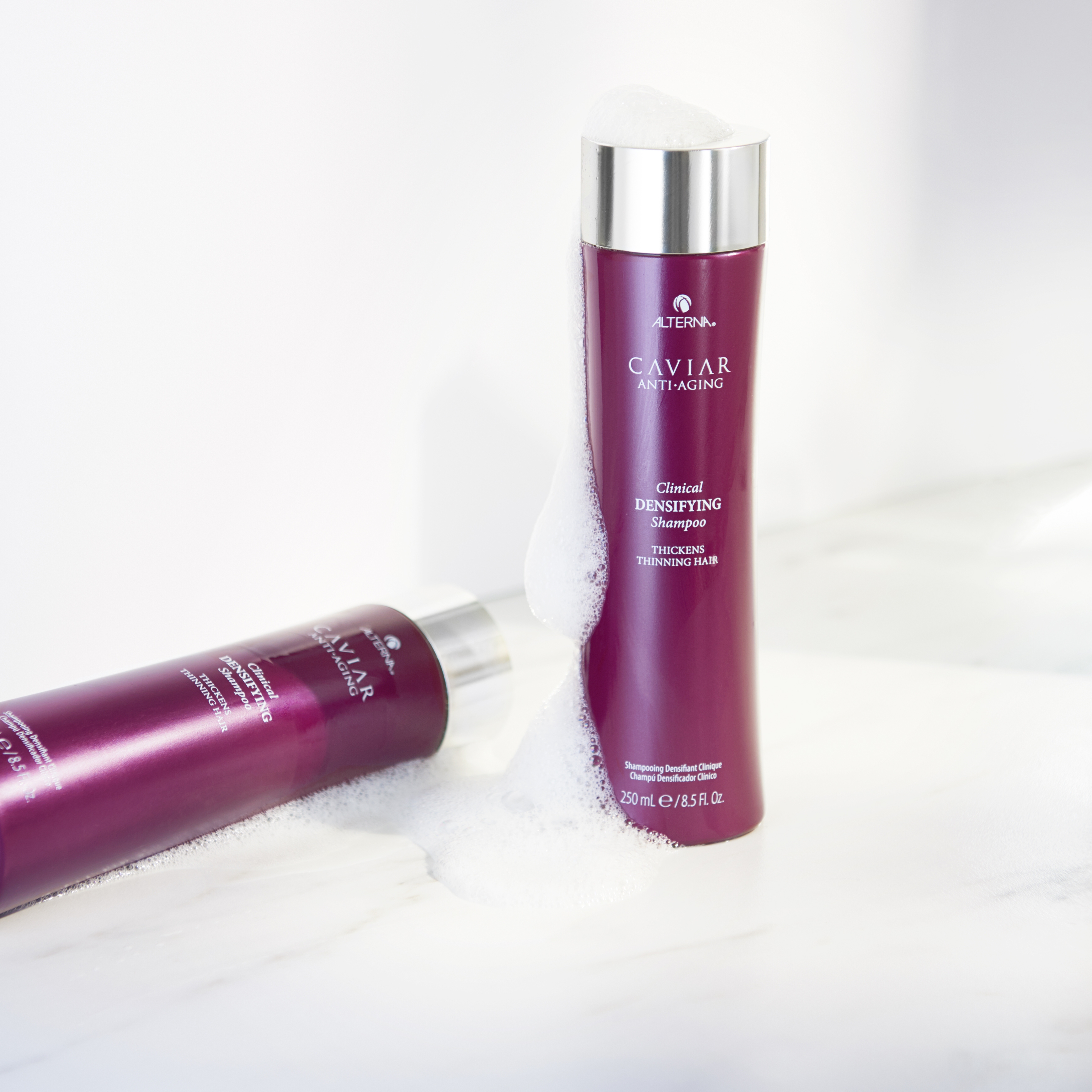 The point is, with the right shampoo, you can restore your hair for a healthier look and feel. Of course, don't forget to follow up your shampooing with the right conditioner, leave-ins and serums to maximize the protection and nourishment of your tresses.