How to Fix Dry Hair During Fall & Winter
Oct 20, 2021
If you lead an active lifestyle, moving around all day long, you know how harsh fall and winter can be for your hair. Taking your hat off every time you walk inside creates electricity and makes your hair frizzy and difficult to manage. The outside conditions also turn your hair dry, which leads to breakage. Since you can't just run out of the house with wet hair, frequent washing and moisturizing becomes a challenge as well.
For a long time, Alterna has been researching and experimenting with formulations for a product that would help with keeping your hair strong and moisturized while taming frizz and letting you stay active. We're glad to say the time has come.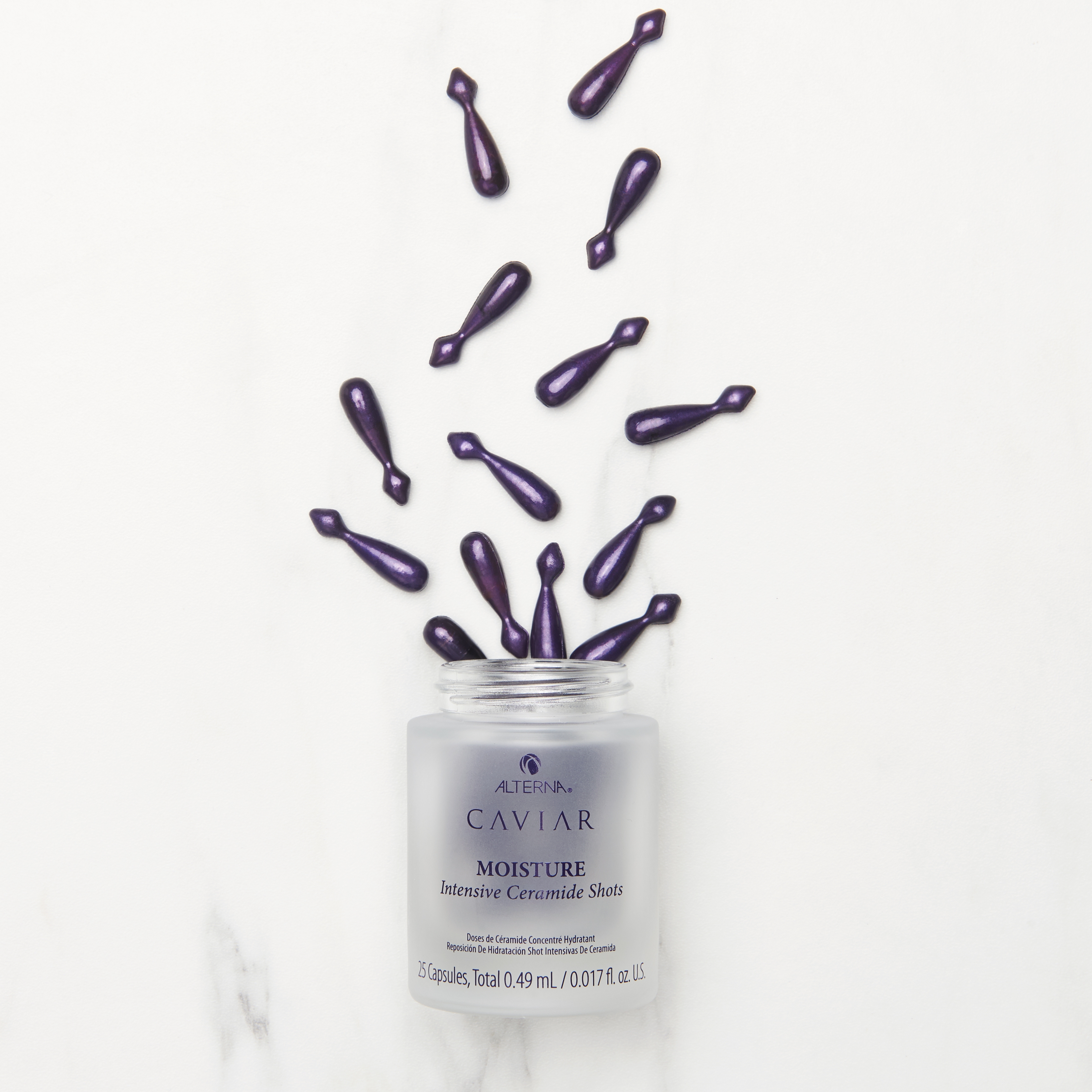 Introducing Caviar Anti-Aging Moisture Intensive Ceramide Shots — the best hair serum for dry hair that you can't take anywhere with you. This dry hair treatment comes in single-dose biodegradable capsules and doesn't require rinsing.
Let's take a closer look at the Moisture Intensive Ceramide Shots, list their benefits and give a few examples for how to use them.
What Are Caviar Anti-Aging Moisture Intensive Ceramide Shots?
Moisture Intensive Ceramide Shots are potent ceramide serum concentrates packaged in single-dose capsules. We believe it's the best hair treatment for dry and frizzy hair on the go.
This product was mindfully formulated with three key ingredients: our signature Caviar Extract, Hydrolized Silk and Ceramide NP.
Caviar Extract is one of the richest sources of fatty acids in the world, known to help restore moisture, elasticity and shine in your hair. It also contains a wide range of A, C and D vitamins that excel in hair breakage repair. Our caviar comes from Siberian sturgeon and is sustainably harvested in the south of France.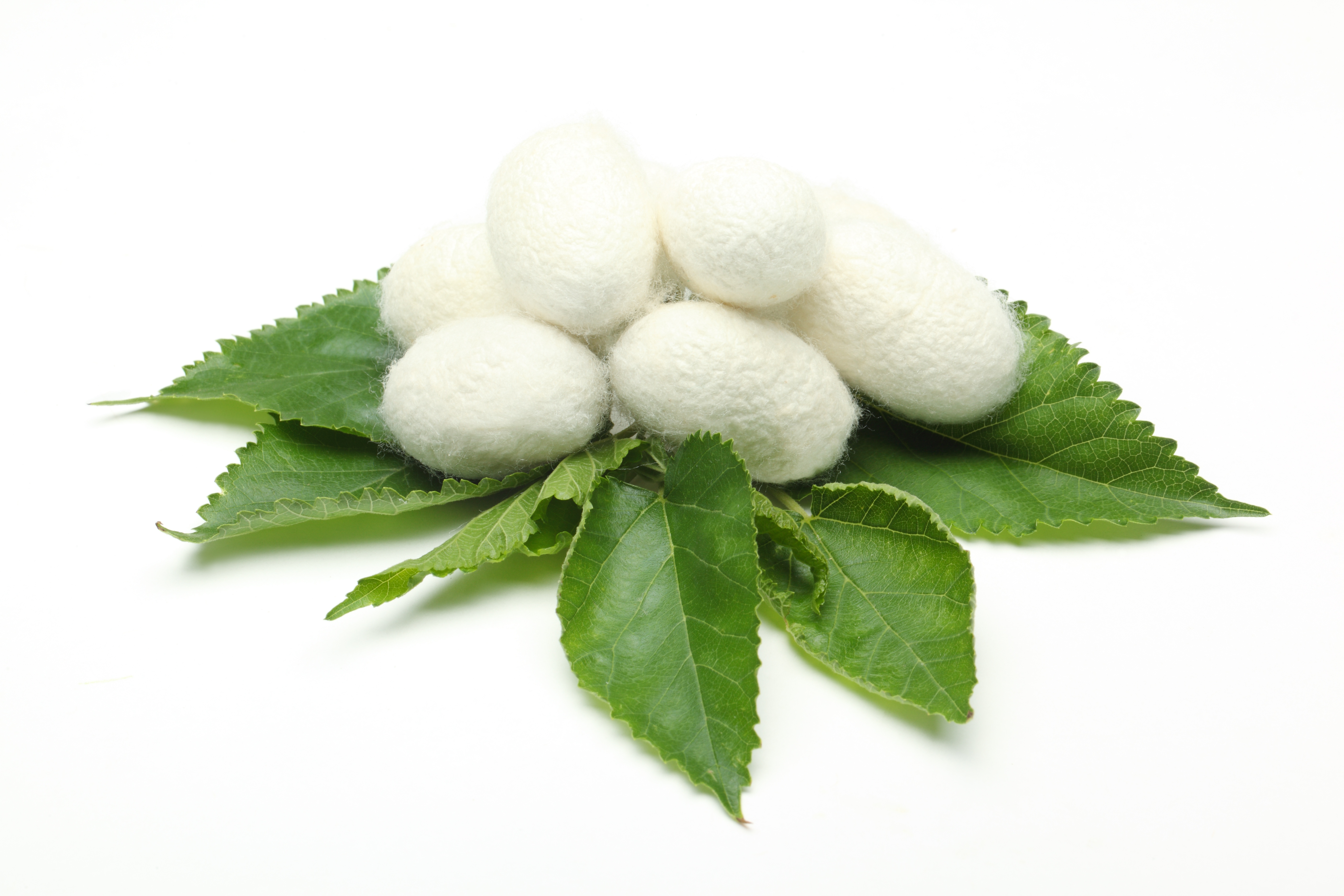 Hydrolized Silk comes from the cocoon of the silkworm moth and is known for conditioning the hair, improving its smoothness and the overall feel.
Finally, Ceramide NP is used in dry hair products to improve hydration. It helps protect your hair against external factors like UV rays and excessive styling.
The unique formulation of these three ingredients (along with a green tea and bergamot aroma) has resulted in a product with a variety of immediate benefits.
5 Key Benefits of Moisture Intensive Ceramide Shots
The reason we created Caviar Anti-Aging Moisture Intensive Ceramide Shots is for individuals to be able to take great care of their hair on the go without the use of parabens (or other unnecessary additives) and without harming the environment.
The top-five benefits that Ceramide Shots provide are:
Intensive hair hydration

Increased hair strength and improved health

Damage repair

Total frizz control

Additional shine
As a result, you get stronger, softer hair — up to 58% improvement in smoothness after six uses (when combined with the Moisture Shampoo and Conditioner) — that's much easier to manage during the colder months of the fall and winter.
With our continued commitment to clean beauty, we also packaged the Ceramide Shots in a reusable glass jar and designed unique plant-based biodegradable capsules that can either be composted or dissolved in hot water, leaving no waste.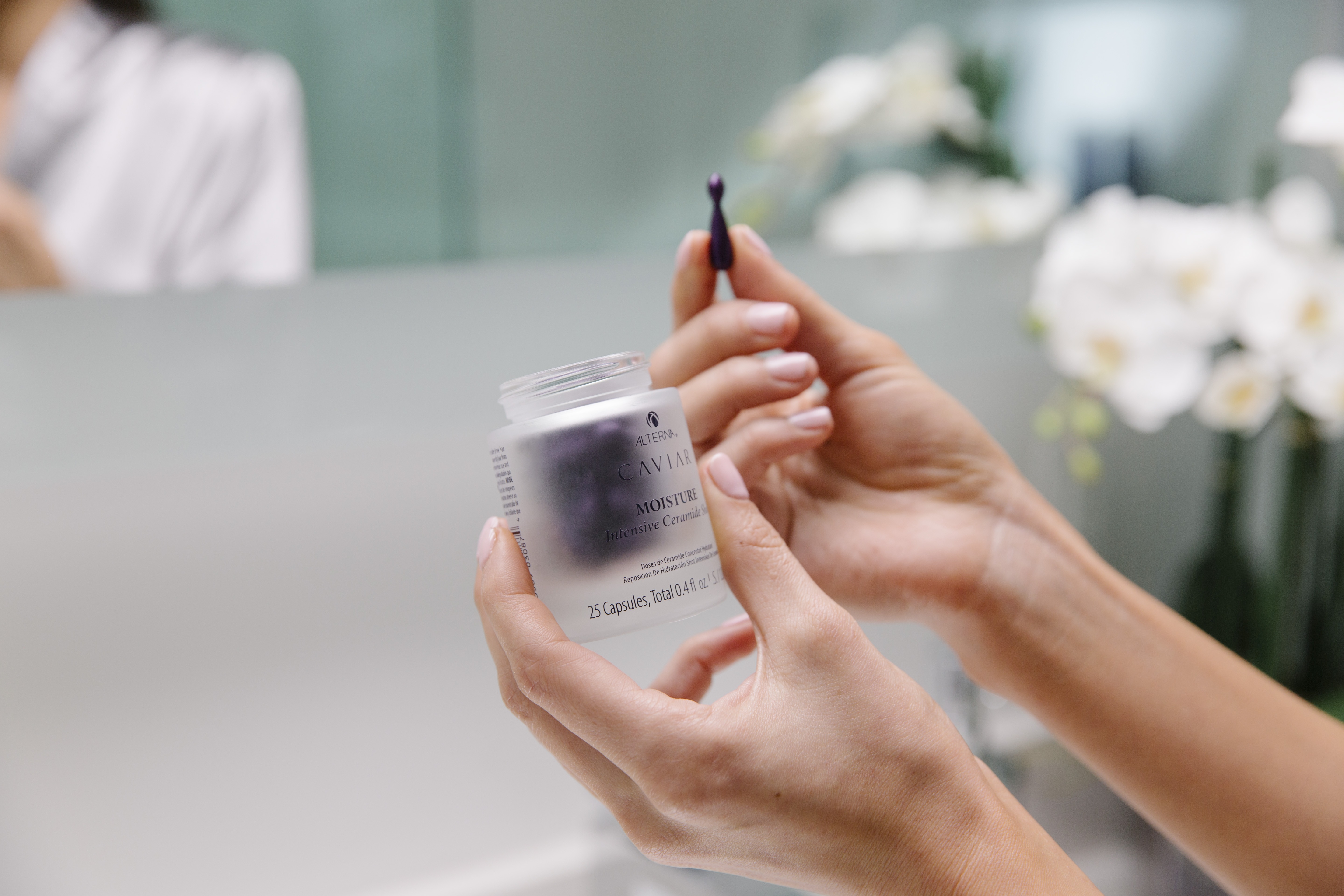 How to Use Caviar Anti-Aging Moisture Intensive Ceramide Shots
Ceramide Shots fit all types of hair and we made using them as easy as possible in any situation. Every glass jar contains 25 individually packaged capsules.
Note: Ceramide Shots are only to be used on hair. Not for internal consumption.
There are two ways you can use Moisture Intensive Ceramide Shots: independently or as part of a hair treatment.
To use them on their own, twist the capsule open and pour the hair serum onto your hands. Apply to damp or dry hair from mid-length to ends. Style in any way you want — there's no need to rinse.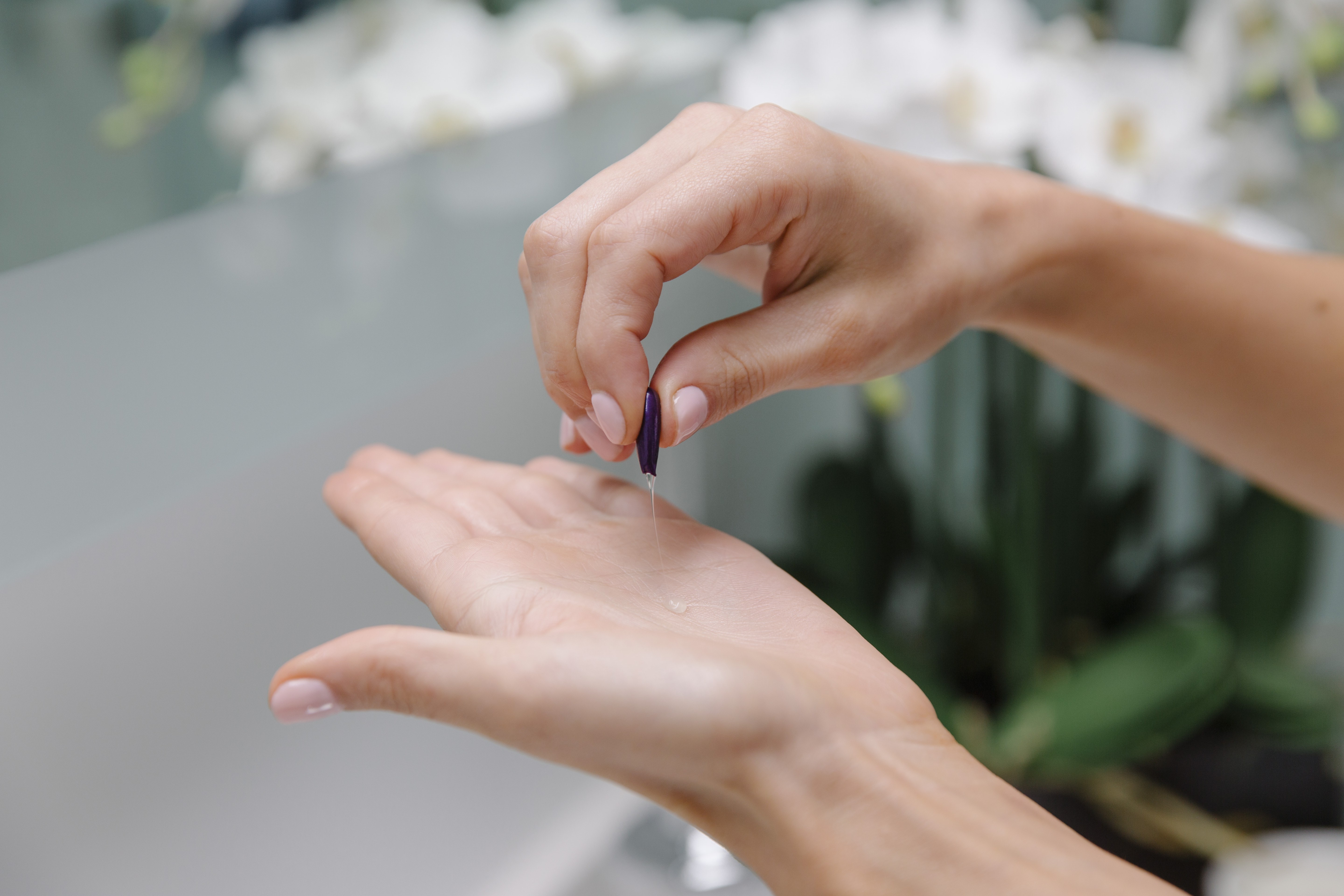 As a hair treatment, you can mix the Ceramide Shots into your conditioner or masque and apply to damp hair for around three to five minutes. Then rinse.
Disposing of used capsules is as easy as composting them or dissolving them in boiling water (let it cool and water your plants!).
We are truly in love with the results we've been getting from Caviar Anti-Aging Moisture Intensive Ceramide Shots and we hope you'll give it a try and love the way it makes your hair feel as well!