Fun and Easy Halloween Hairstyles
Oct 27, 2021
If you haven't noticed, Halloween is just around the corner! And if you're like most people, that realization might be met with some mild anxiety. How do you get ready enough for Halloween to not look out of place at any party, yet at the same time not invest the next few days in cumbersome preparations?
In case you already have a costume in mind but are just looking for an accompanying Halloween hair idea, check out our recent article on the top hair trends fall 2021.

For everyone else, here is a small secret. You don't have to spend hours on Halloween hairstyles to look great. In fact, there are lots of Halloween hair ideas that are easy to do and can even nearly substitute for costumes themselves.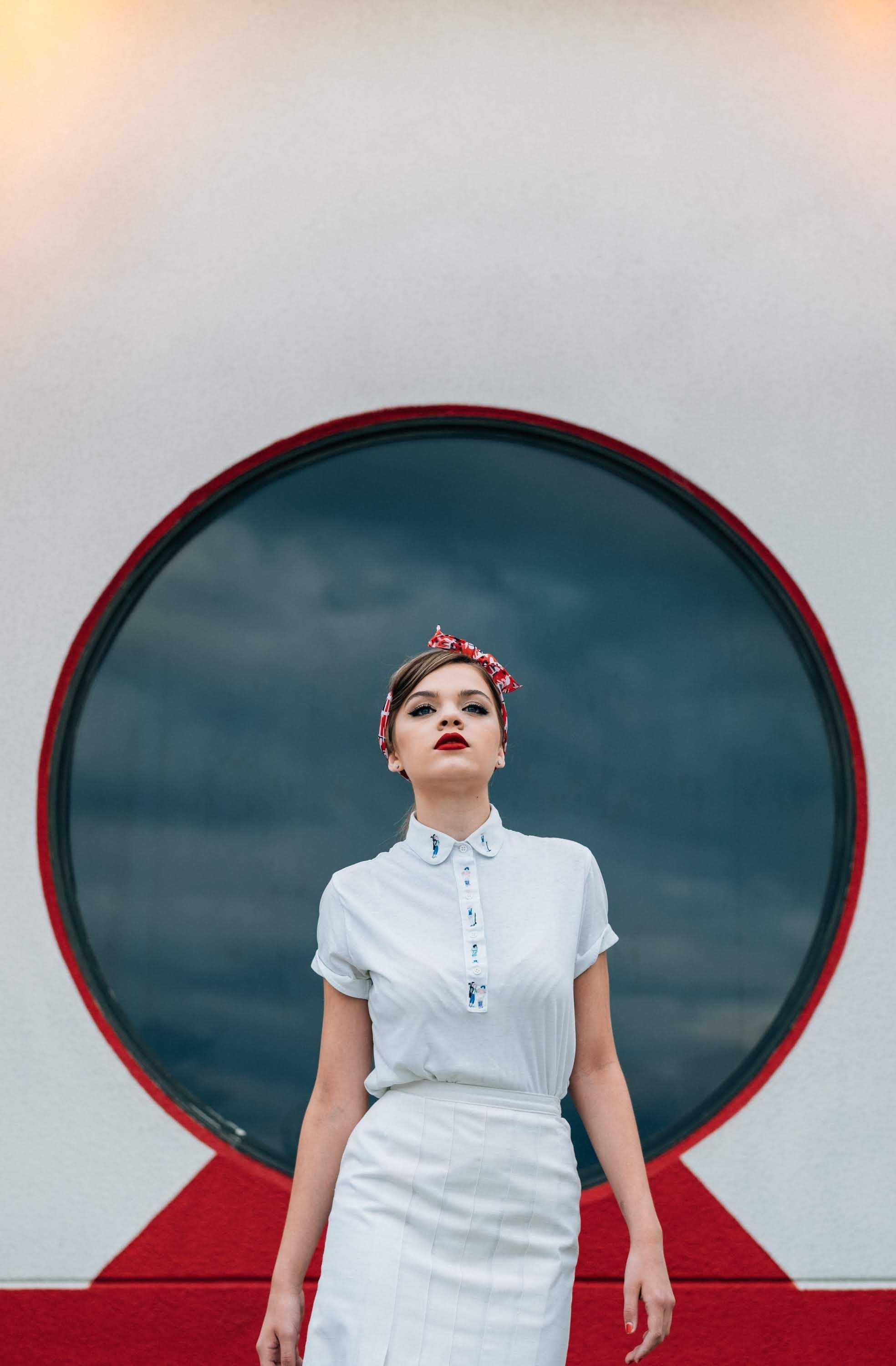 Rosie the Riveter
One of the most iconic (but also the easiest) Halloween costumes with red hair (optional) is Rosie the Riveter. A jean shirt and a bandana is basically all you need when it comes to clothes and accessories. Add to that bright red lipstick and you're almost ready to go.
For your hair, any updo is an easy option. You can also put most of your hair in a messy bun and then curl the locks in the front with an iron. Then use Alterna's Caviar Anti-Aging Professional Styling Working Hairspray and separate the locks with your fingers.
A Fairy
There are a variety of ways you can dress to be a fairy, from magical summer dresses to gowns. But when it comes to your hair, an interesting trend this season is to weave thick braids and then hide small lights within them — making your hair actually glow in the darkness of Halloween. You can hide the battery under the thickest part of the braid, and simply wow everyone you encounter all night.
A Curly Lioness
If you tend to battle with your naturally curly hair all year, Halloween might be the perfect time to set it free.
To make this Halloween hair idea really shine you need lots of volume. So curl your hair as usual but also work some texturizing spray into it, back-combing and scrunching it until you get the results you want.
Accessorize with ears and light makeup.
Wonder Woman
One of the easiest last-minute brown hair Halloween costumes almost anyone can pull off is Wonder Woman.
First, you can buy the required clothing and accessories in any Halloween store. Second, use a large round brush for your hair and blow-dry it until you get smooth waves as a result. Fix in place with the iconic headband.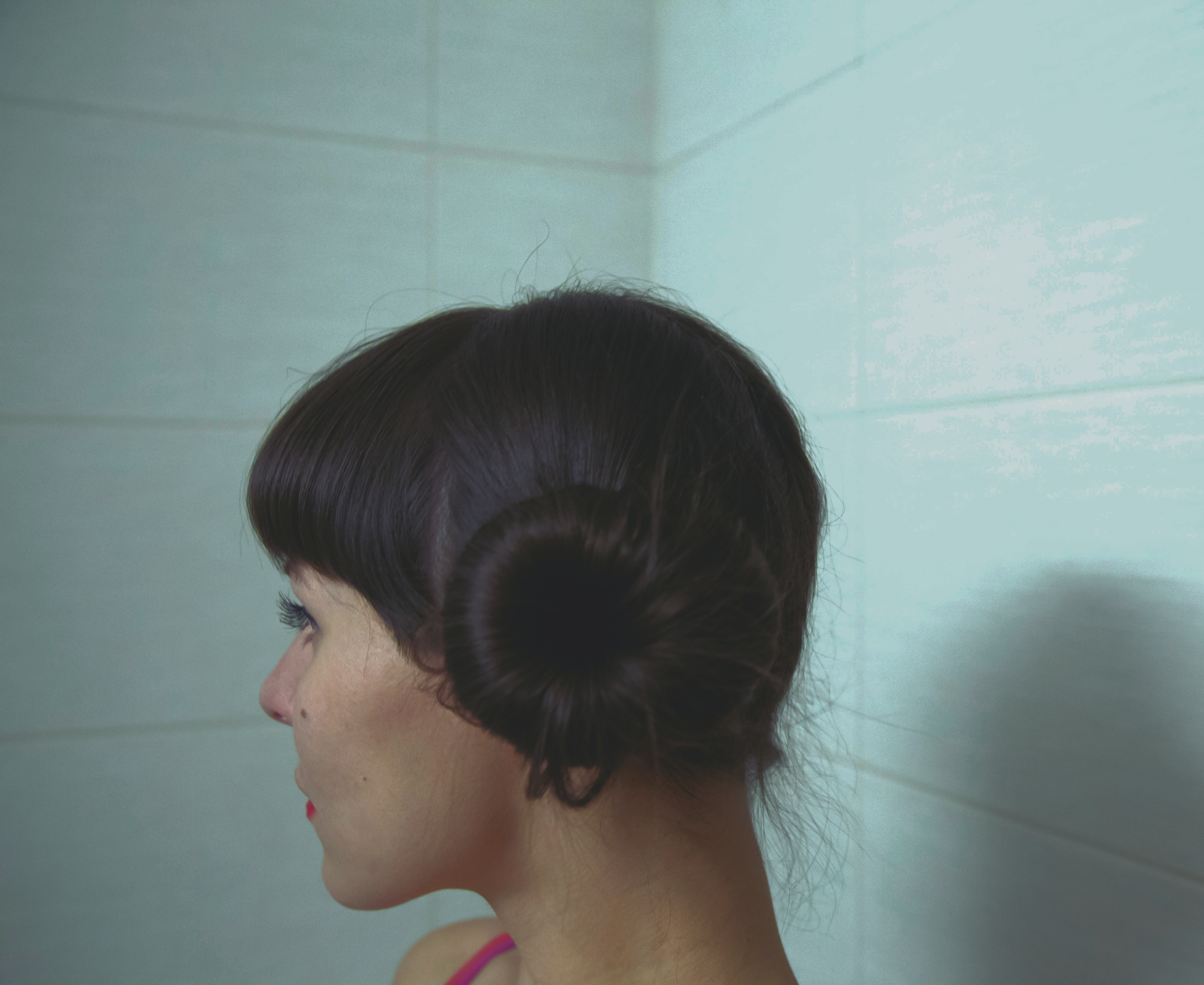 Princess Leia
Speaking of iconic, if you like hair buns — Princess Leia might be your perfect Halloween hair option. You don't need to do anything elaborate. You can use donut-shaped hair buns or even cut-off socks — just make two ponytails and then pull them through donut-shaped socks and roll them up. Secure with bobby pins and hairspray.
Harley Quinn
Those who are missing some fall hair colors should consider customizing the look of the Harley Quinn wild comic book character. The key here is to spray two sections of your hair with temporary dye the night before. You can just pick bright fall colors or go as crazy as pinks and blues.
Before the party, put the two colored sections in hair buns and mist the ends of your hair with some more dye.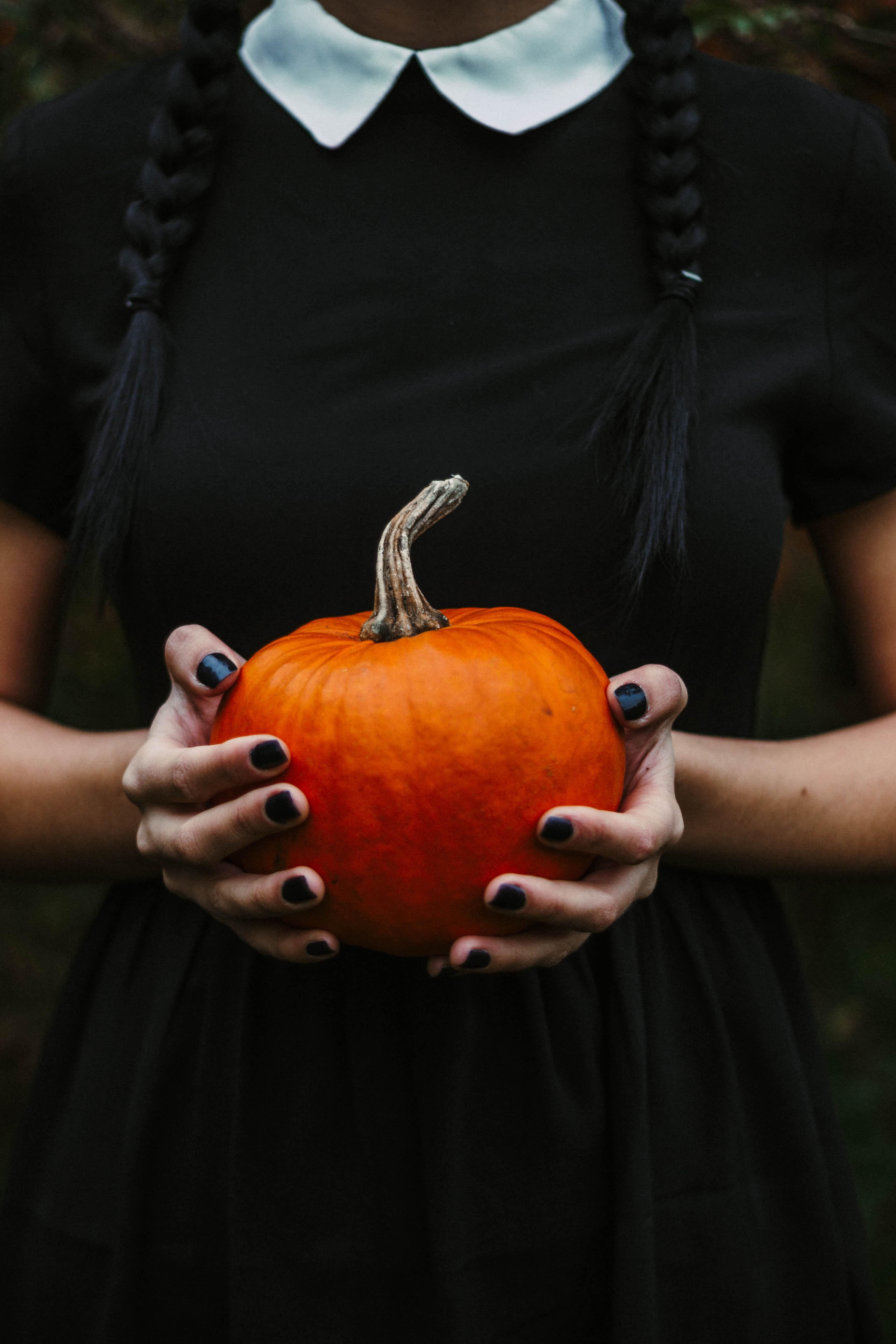 Wednesday Addams
Do you want to wear braids for Halloween and have naturally dark hair? Why not go as Wednesday Addams?
Start by parting your hair down the middle and making two braids that would go over your ears. Using your eyeliner, draw a widow's peak on your hairline. Dress in a somber black and white. Done!
These are just some of the ideas you can think about. What unites them is the emphasis on a simple but recognizable hairstyle and an outfit that's easy to put together.
If you end up using lots of heat tools in your styling, make sure to protect your hair with My Hair. My Canvas. Glow For It Universal Gloss. To keep your hair free of oil and other Halloween effects, try our My Hair. My Canvas. Another Day Dry Shampoo. For any other useful hair products, take a quick Hair Quiz and receive a complete haircare plan.