How To Pick The Best Natural Conditioner For Fine Hair
Sep 30, 2020
We all have the same goal: to have healthy and beautiful hair. But the way to achieve that, however, largely depends on your hair type. Curly hair, for example, might need hydrating products to work with dry ends. Dyed hair could be in need of some nourishment at the scalp level. Fine hair will naturally require some volumizing to prevent breakage.

The types of products we use also play a crucial role. Not every white fluffy lather is the same. First of all, we have to make a clear distinction between shampoos and conditioners. Lots of people are surprisingly unaware that while shampoos are meant to thoroughly clean your scalp and hair, they also strip away natural oils, which makes your hair look rough and tangled.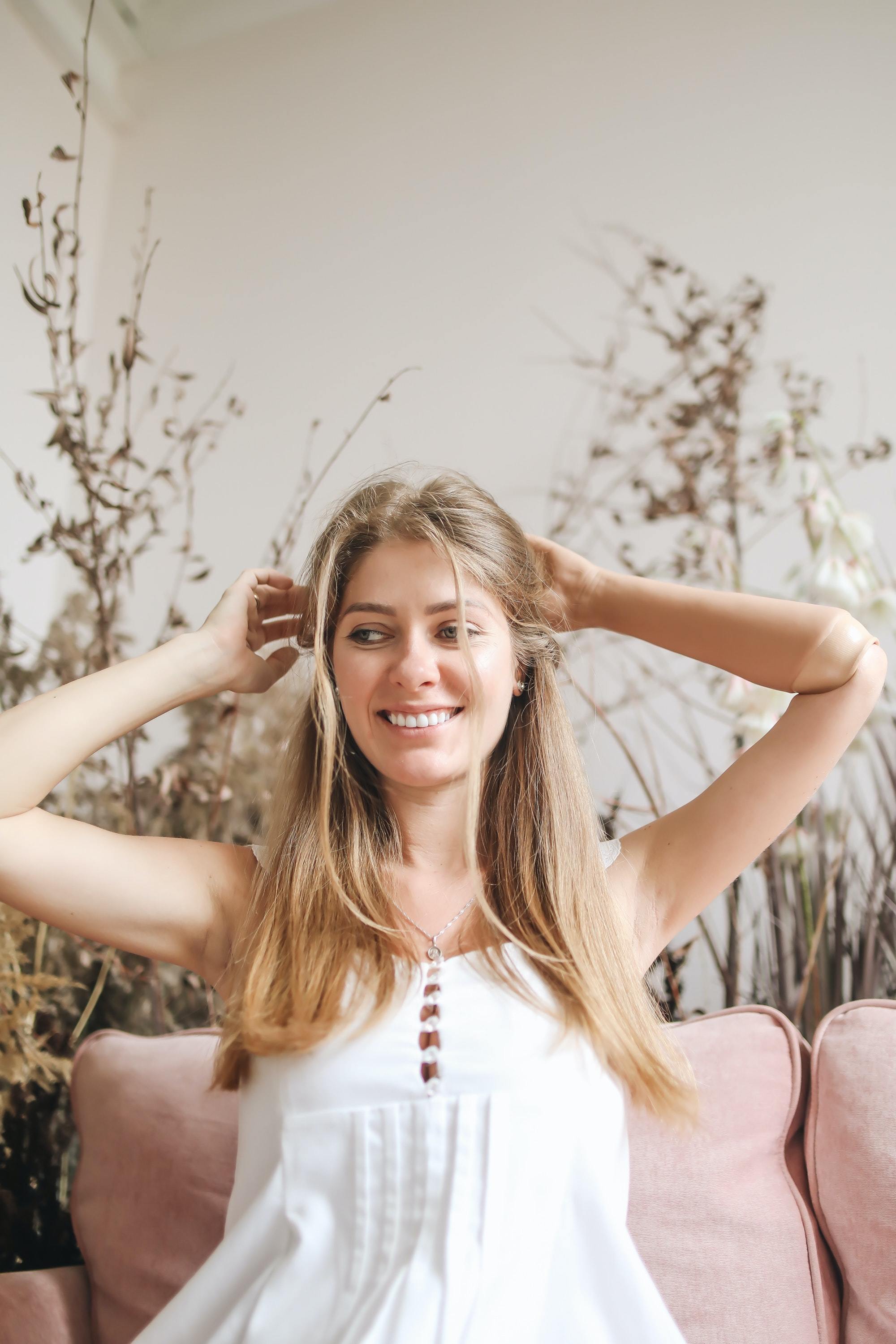 Conditioners, on the other hand, ensure that your clean hair is smooth, soft and easy to manage. They contain proteins and moisturizers, which are much more gentle on your hair, making it healthy and voluminous.

Let's look at a few types of conditioners out there and pick the best volumizing conditioner for fine hair.
What Are Different Types Of Conditioners?
There are at least four types of conditioners, each with its own specific use case: rinse-out or rinse-through conditioners, deep conditioners, leave-in conditioners and hair masks.

A rinse-out conditioner is very common. You apply it to damp hair, leave it for a few minutes in the shower and wash it out. It can be used on almost any type of hair and primarily works to smooth out hair cuticles and protect them from heat damage.

A deep conditioner is meant to heal damaged or dry hair and is applied for at least half an hour before being washed out. Great to repeat on a weekly or monthly basis.

Depending on its exact composition, a leave-in conditioner could be the best lightweight conditioner for fine hair. It's not nearly as heavy as a deep conditioner and can even be used as a quick styling product for your hair ends after showering.

Finally, a hair mask has the heaviest consistency and the most concentrated formula to get your hair as much nourishment as possible, leaving it moisturized, shiny and beautiful. In general, you would apply hair masks for 15 or so minutes a couple times a week.

Since each conditioner suits a certain type of hair better than others, here's how you'd pick one for use on fine hair.
How to condition fine hair
If you have thin hair, it's very important not to use conditioners that are heavy and designed to make your hair extra smooth. As a result, they will add weight to your hair and make it look greasy and flat.

Instead, look for a volume conditioner for fine hair. In the past, a light conditioner for fine hair would mean getting a leave-in conditioner. But now foam conditioners for fine hair have actually taken its place.

The best foam conditioners use very lightweight formulas that look like a froth rather than a heavy liquid. You can rinse them out, leave them in or comb them through for an extra dose of hydration. While foam conditioners exist for all types of hair, you should specifically seek out a foam conditioner for fine hair.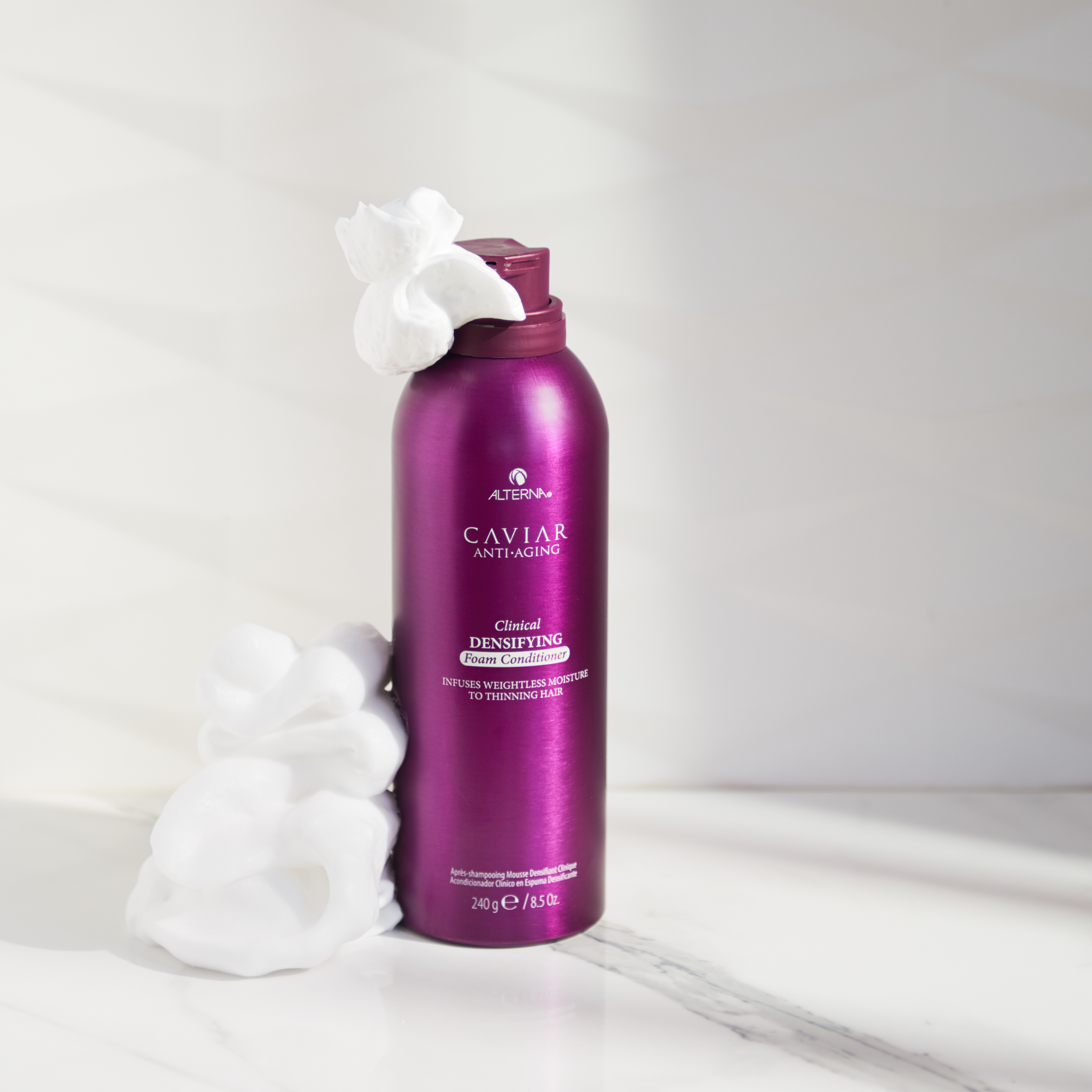 One of the best foam conditioners on the market today is Alterna's Caviar Anti-Aging Clinical Densifying Foam Conditioner. This self-foaming conditioner infuses lightweight and nourishing moisture to any delicate or thinning hair and gently softens its texture. In addition, with extra hydration due to the red clover and Indian gooseberry, your hair will instantly become fuller and thicker. The product has been formulated without the use of parabens or any other harsh chemicals and clinically tested for significant improvements when compared to untreated hair.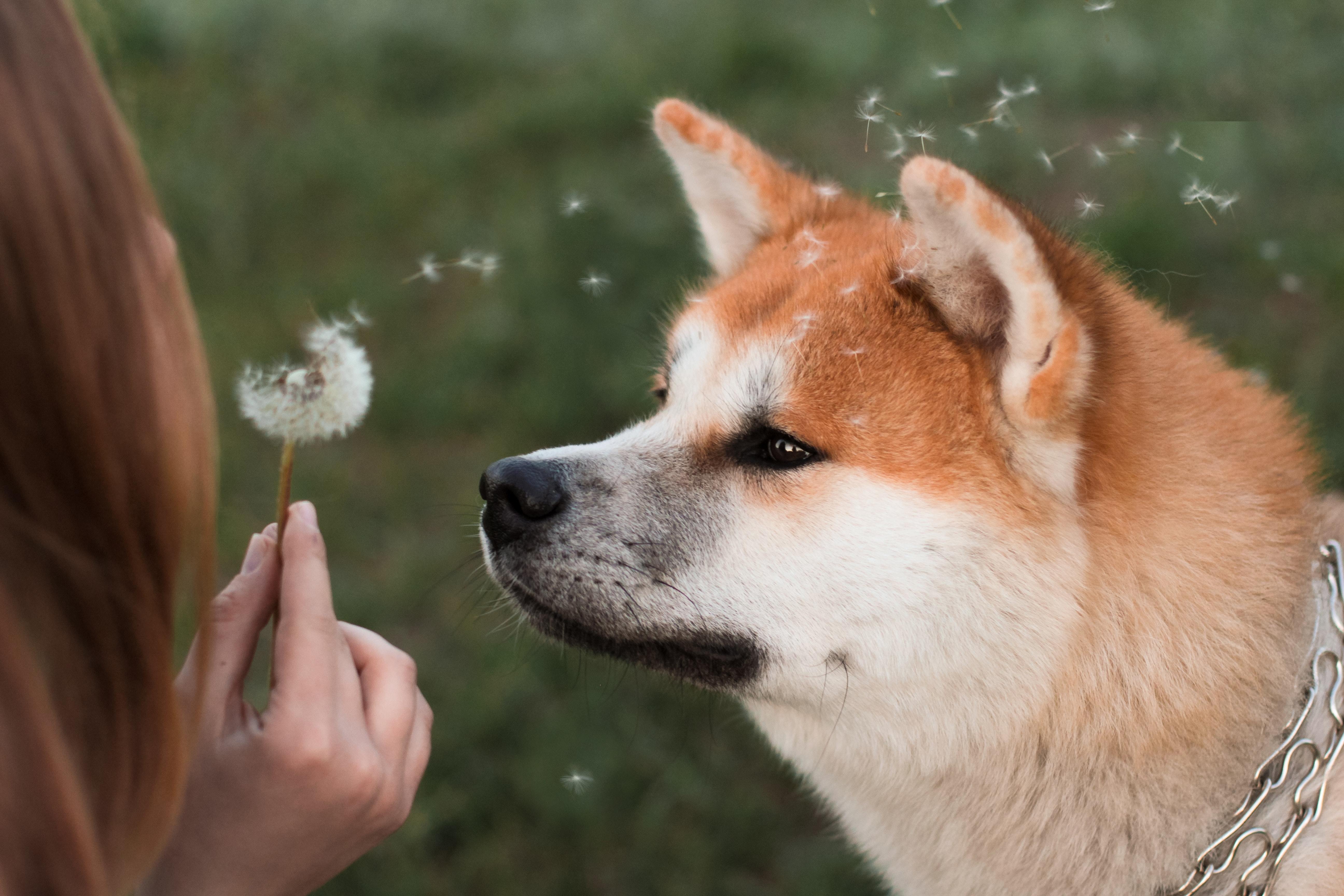 As you can see, using the best lightweight conditioner for fine hair and avoiding heavy products is of utmost importance when you're trying to achieve more volume. While leave-in conditioners used to be your only option (other than not conditioning your hair at all), new foam conditioner formulas make taking care of thinning hair a breeze. Just give it a try and be surprised by some beautiful results!