How to Take Care of Dry Hair in Summer
Aug 26, 2020
Summers are wonderful. It's the time for outdoor movies, long walks, swimming, beaches, hanging out on the patios and anything else that doesn't involve getting stuck indoors. But don't you wish your hair would love summer as much as you do?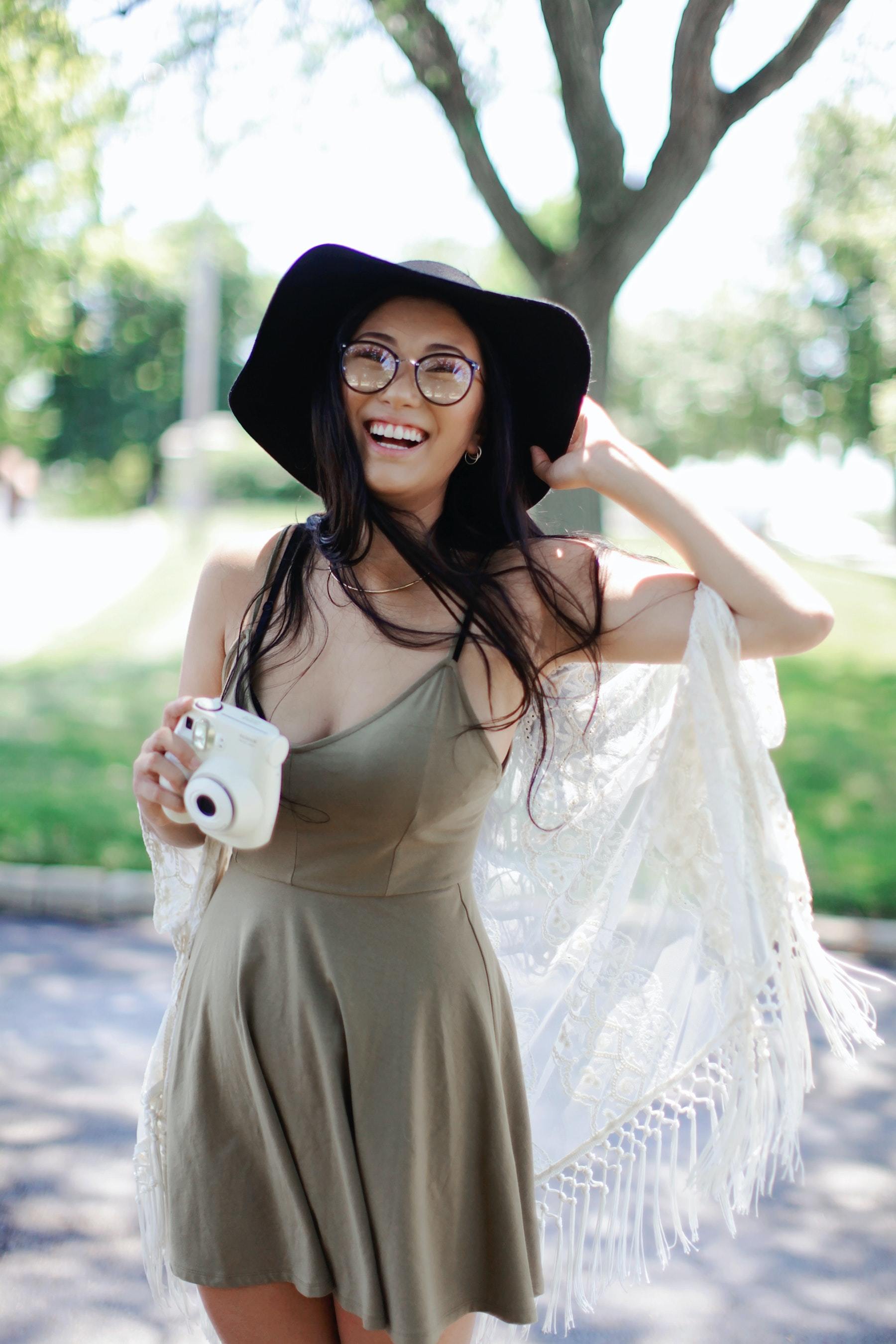 Unfortunately, for most of us, summer also brings frizzy hair that's extra susceptible to tangles, breakage and split ends. Fortunately, it doesn't have to be this way.

What you need is a simple summer hair care routine that will moisturize and replenish the naturally occurring oils in your hair without taking time away from your entire day. Let's see what such a routine could look like for you.
Why Is My Hair So Dry in the Summer?
The level of dryness in your hair depends on lots of factors that only get further exacerbated with additional exposure to heat and sunlight.

When you're thinking about how to treat dry hair in summer, a few particular things to watch out for are:

• The regularity with which you wash your hair
• Whether you use hair care products with harsh chemicals
• How often you dye your hair or use heat-styling tools
• The way you prep your hair for swimming pools and ocean water

Ultimately, you shouldn't over-complicate your dry hair care in summer, since you probably won't stick to a multilevel routine anyway. Instead, it's best to think ahead right now and decide to follow a few guidelines with the potential to deliver the best results.
Avoid daily shampooing
Contrary to what you might think, frequent shampooing in the summer won't tame your hair at all but rather lead to extra dryness by stripping the natural oils your hair needs to stay hydrated.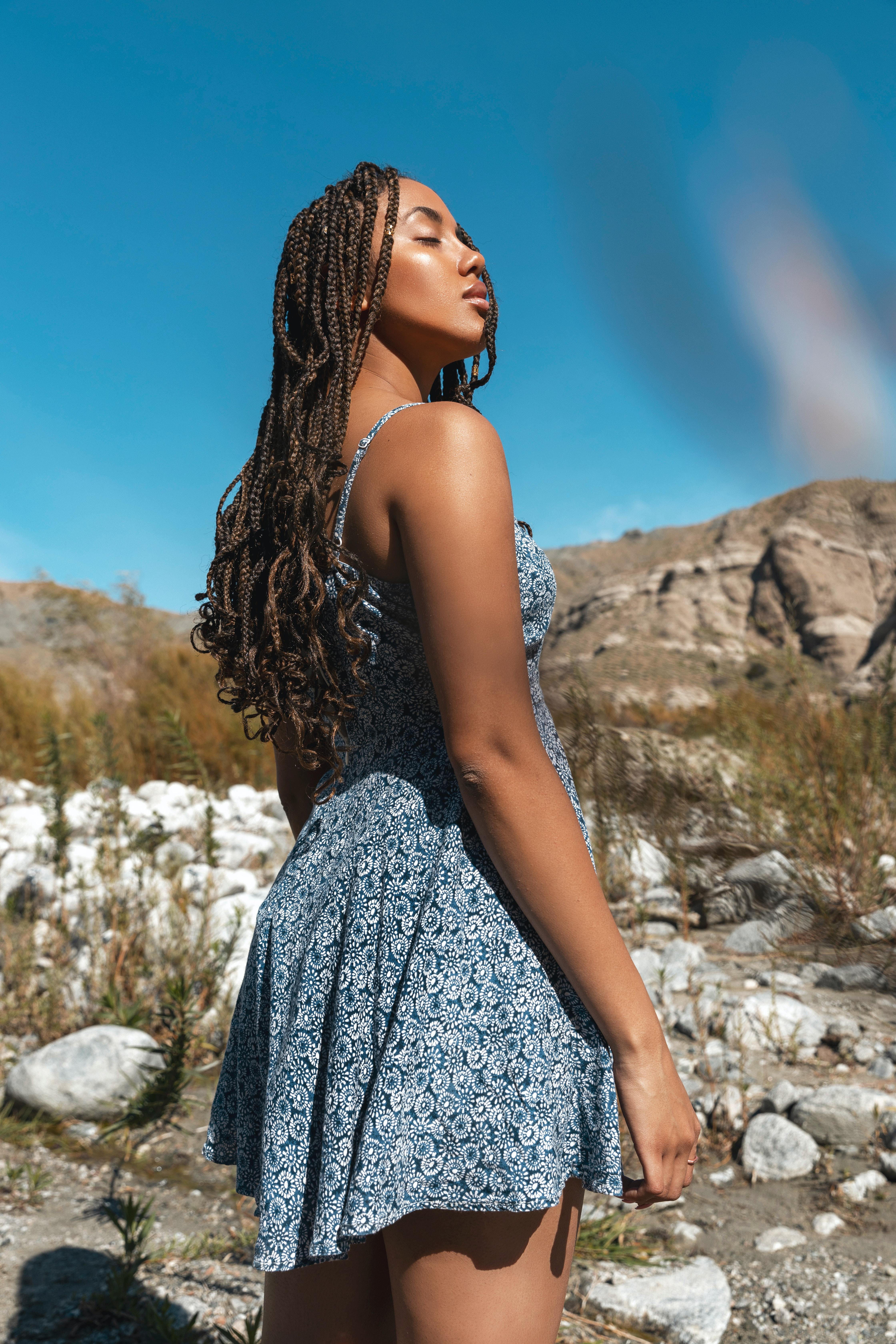 The solution is to invest in the best shampoo for dry hair in summer that will help moisturize and repair your hair, such as Alterna's Caviar Anti-Aging Smoothing Anti-Frizz Shampoo. This way you can not only control the frizz and extend the time between washes but also preserve your hair color for longer.
Embrace deep conditioning
If you like to be active and spend lots of time on the beach or regularly dive into the pools, you require a foolproof way to supercharge your hair with extra moisture that lasts throughout the day.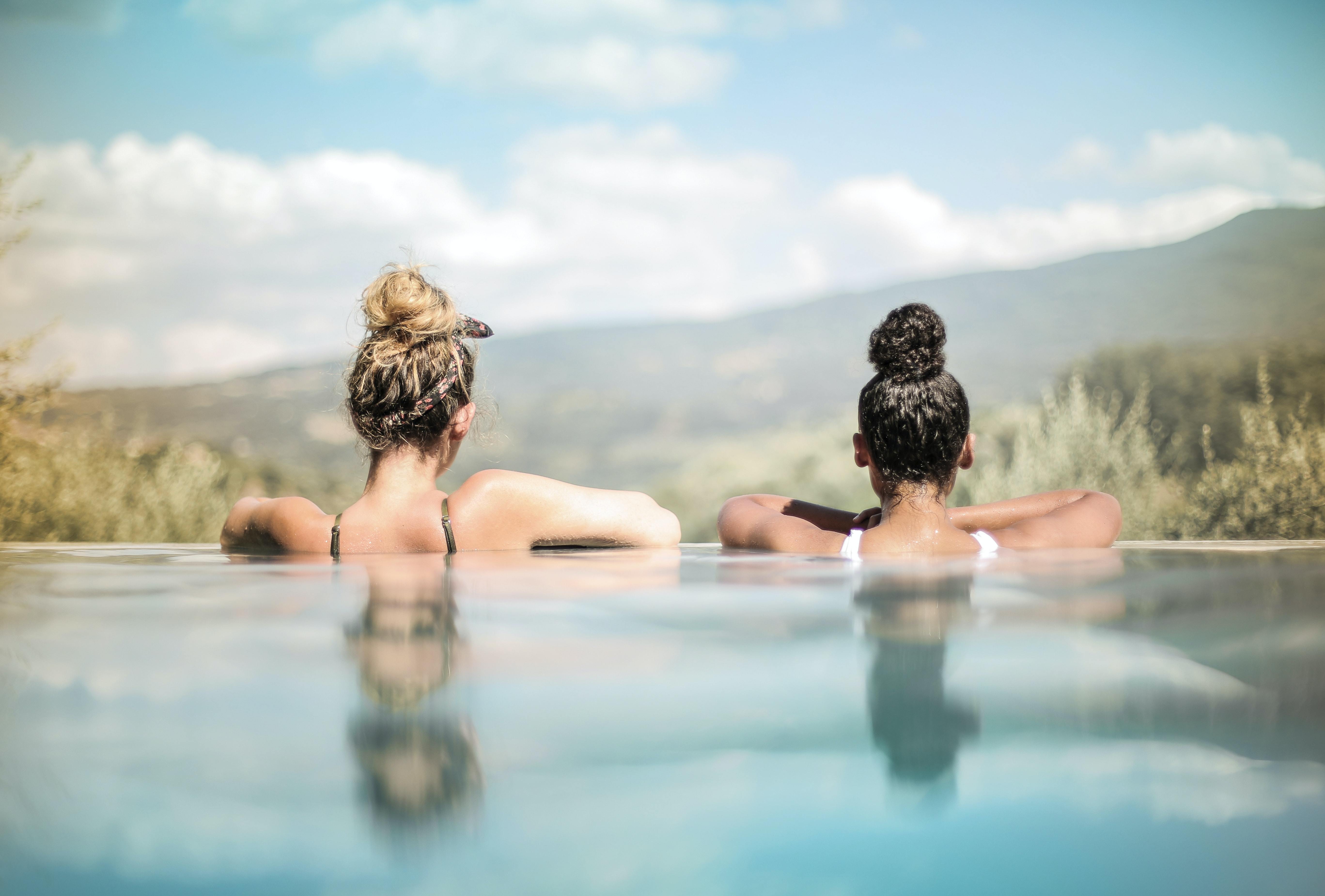 To properly prepare your hair, you absolutely need a good conditioner that will help control the level of humidity you're going to face. Our pick is Alterna's Caviar Anti-Aging Smoothing Anti-Frizz Conditioner with an exclusive Climate Shield Complex that's clinically proven to provide over 80% less frizz in hair within 72 hours. Simply massage it into your hair after cleansing and remove excess water. Rinse well.
Go easy on blowouts
Rising temperatures mean that air-drying is once again possible, and it should be greatly preferred over using a hair dryer or flat iron, which would cause more dryness and damage than usual.

In case you absolutely need to use a heat-styling tool, you should also invest in some effective protection, such as Alterna's Caviar Anti-Aging Smoothing Anti-Frizz Blowout Butter, which is made with luxurious caviar extract and can help you reduce the blowout time by 40%. Just turn the product from cream to oil with your palms and apply evenly throughout your damp hair before blow-drying.
Nourish your hair regularly
During summer, your hair needs all the nourishment it can get. So after picking your new shampoo, conditioner and blowout butter, why not buy the best hair oil for dry hair in summer too?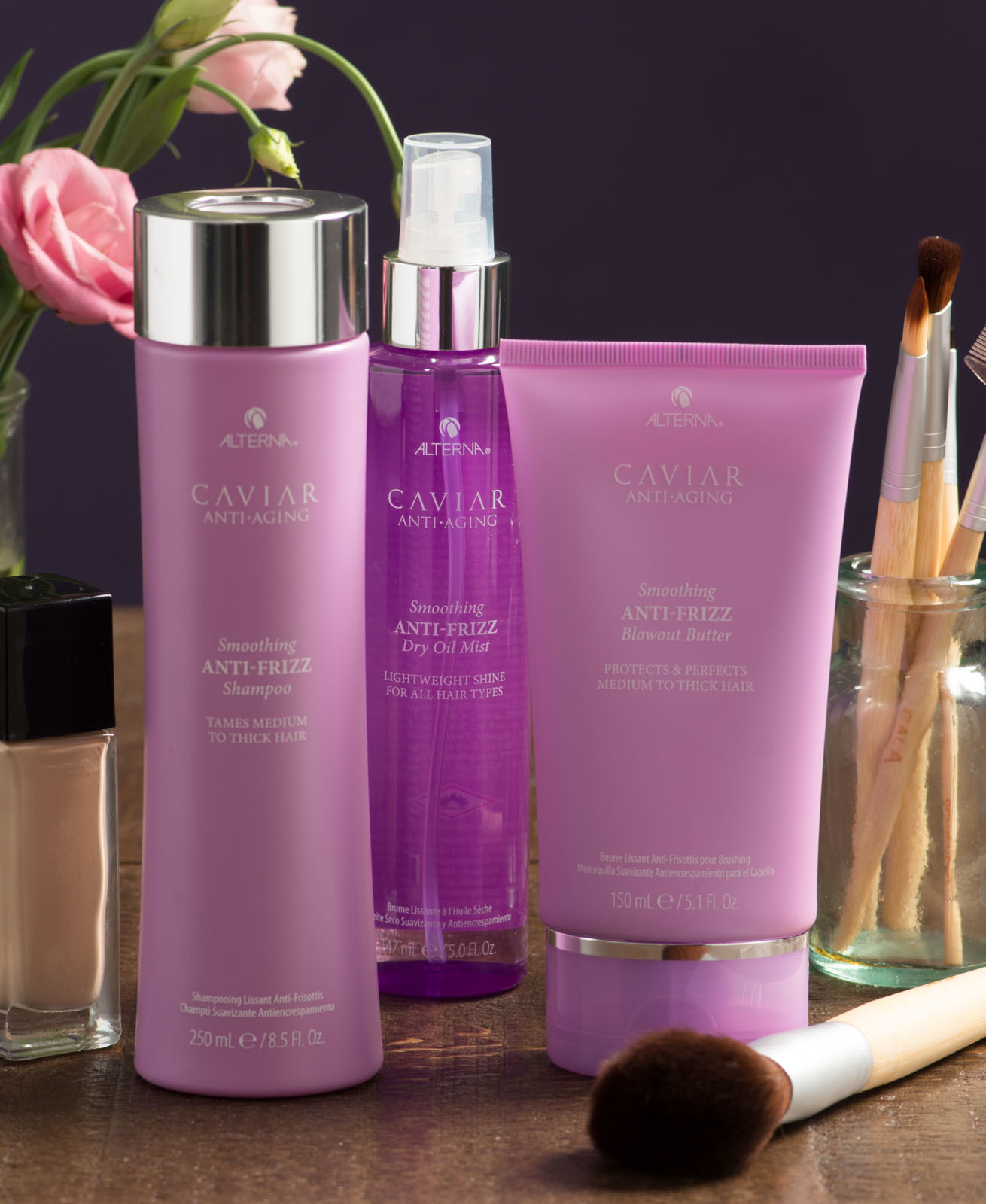 Alterna's Caviar Anti-Aging Smoothing Anti-Frizz Nourishing Oil is a lightweight treatment that's able to control frizz, increase shine and add elasticity to your hair in no time. It's also rich in omega-3 fatty acids, vitamins and minerals — all to protect your hair against the harsh and dry conditions outdoors.
Come up with a go-to hairstyle
While getting various nourishing products will certainly improve the appearance and manageability of your hair, it's just as important not to overstyle it too much for the time being. Try to come up with a simple braid or look that enhances the natural texture of your hair — you can use a product like Alterna's Caviar Anti-Aging Smoothing Anti-Frizz Multi-Styling Air-Dry Balm to bring a new look to no-heat styles — and don't be ashamed to wear it daily this season.
Don't skip your salon visits
It's true that nowadays you can get outstanding results using high-quality products at home. But nothing compares to a regular professional treatment when your hair screams for extra moisture and repair. So make sure not to avoid your hairdresser for too long!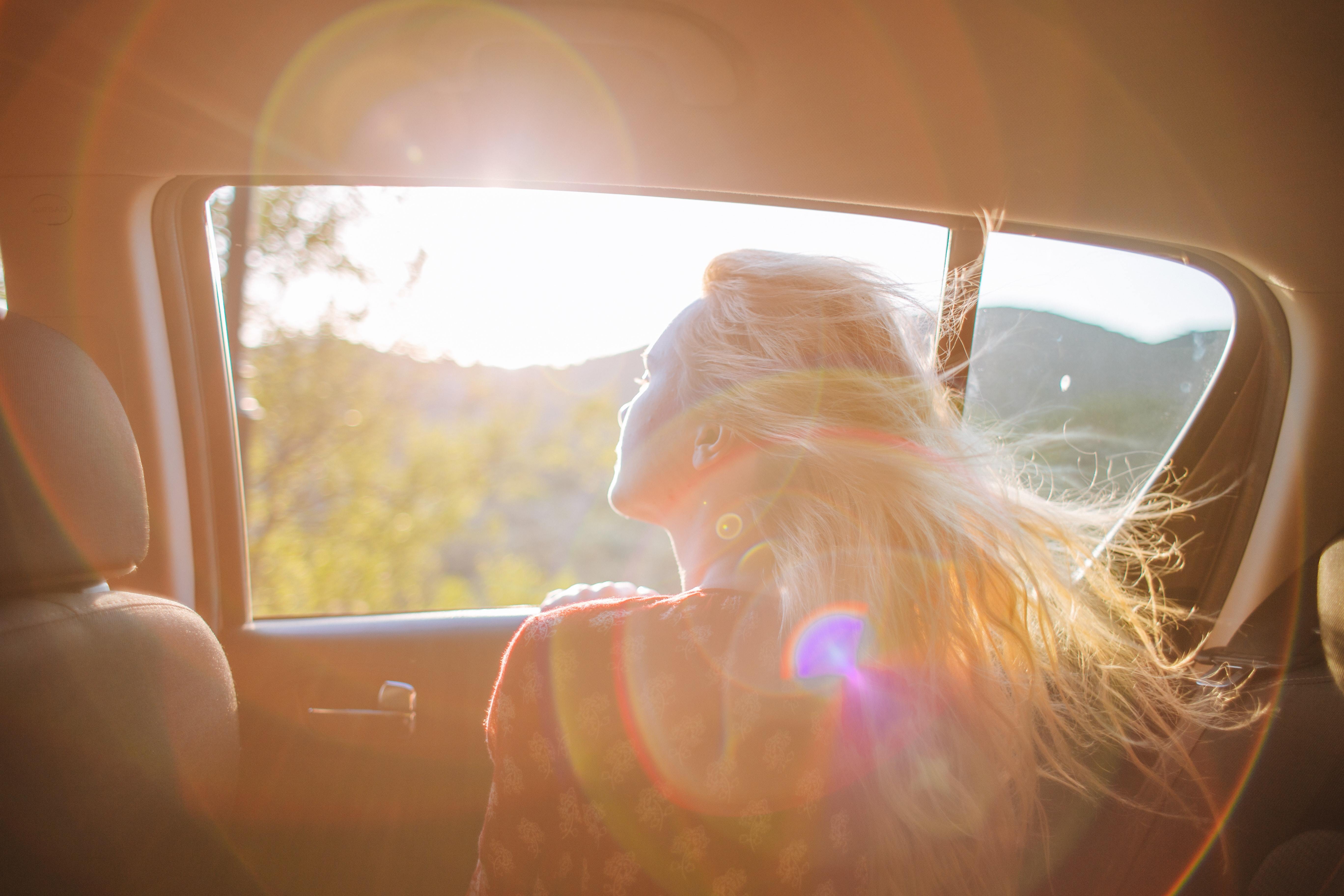 Following all the advice above for how to take care of dry hair in summer should do wonders for your Instagram-able outdoor lifestyle look. And, hey, you totally deserve it!