How To Treat Heat-Damaged Hair
Jun 1, 2022
Blow dryers, hair straighteners, curling irons — oh my! It's no surprise that heat styling tools damage our hair, but since not using them is out of the question we face the challenge of finding ways to protect our hair without having to fully ditch the heat.
So where do you begin? Well, first thing's first — admit you have a problem. Kidding! You do, however, want to identify whether the damage has been caused by heat or if it's just dry. Pro tip: if you're someone who uses a lot of heat styling tools it's probably safe to say your hair may be damaged, that said, split ends, excessive frizz, and wiry strands are a tell-tale sign.
If your hair feels rough and maybe a little hard to brush, you may just have dry hair. Our blog Is It Dried Out Hair Or Heat Damage? goes into these details and if you're unsure about where your hair falls between the two, give it a read first.
Now for the hard truth: there's no quick fix for heat-damaged hair. Our hair is made up of fats, oils, water, and protein and heat styling tools activate these bonds by stretching them to take new shape but also it destroys them in the process.
But don't fret! Despite the damage done, there are ways to mend your hair. The key is to be patient, open-minded, and ready to invest in what you need to make the change.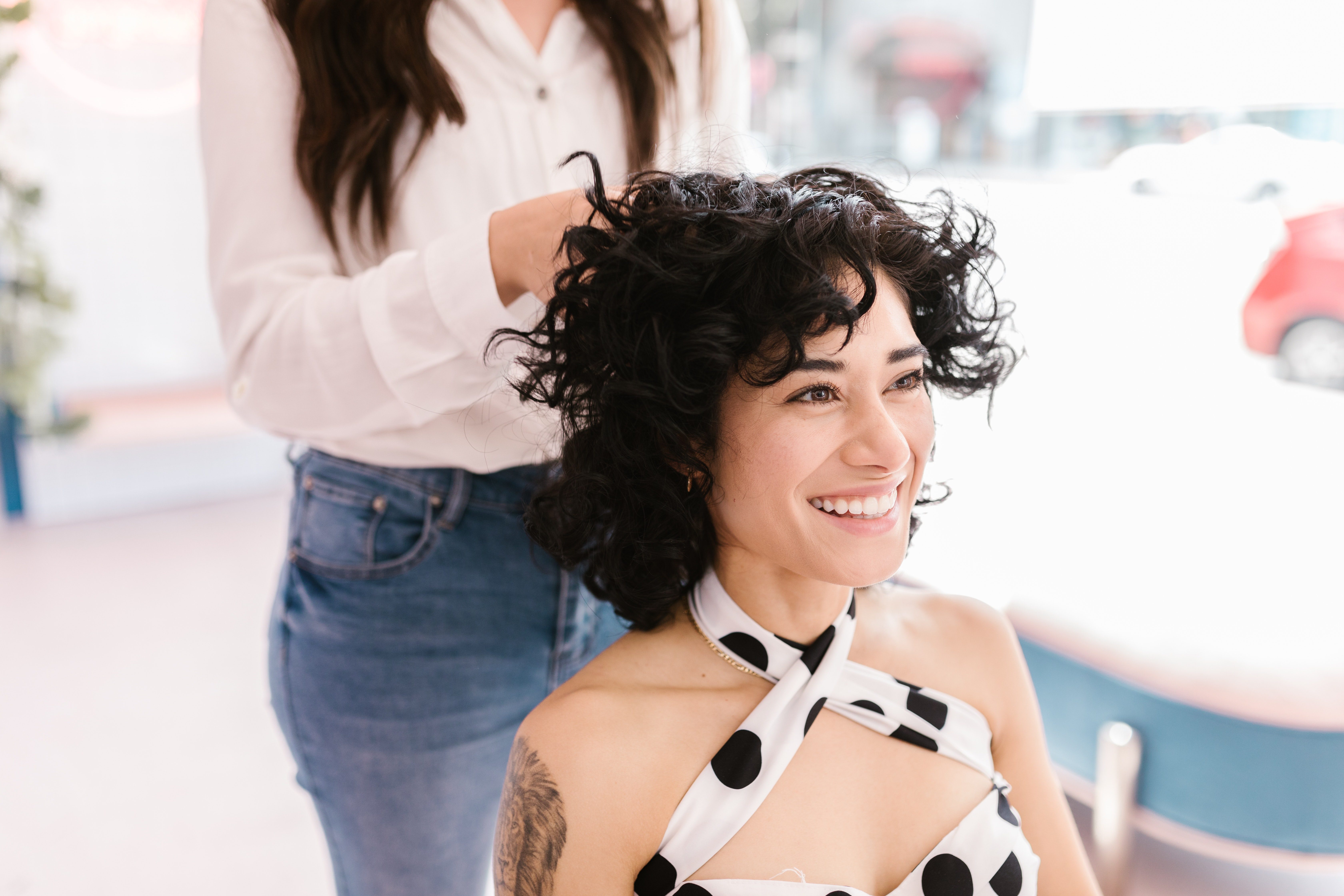 Get A Haircut
This feels rash, but giving yourself a healthy chop is the number one way to remove damaged ends. We know it's not easy to let go of your locks but keeping your split ends is not going to help your hair grow and we're here to tell you — it's okay to let them go.
A haircut doesn't have to be drastic either. Look, we love a good blunt bob but you can talk to your stylist and determine how much (or how little!) you need to cut off to remove your splits and help promote healthy hair growth — you may be surprised to hear that a small trim is all you need.

Air Dry
The saying goes, "if you can't stand the heat, get out of the kitchen" so think of the kitchen as your heat-styling tools and just walk away!
Now before you go throwing them into the donation bin let us say that this doesn't have to be a permanent change, but retiring your blow dryer for a while and embracing the air dry is a great way to give your hair a chance to recover.
It may be challenging to adjust at first and if you need a boost in speeding up the drying process, try opting for a T-Shirt or a microfibre cloth instead of a towel to dry your hair to reduce friction that causes further breakage.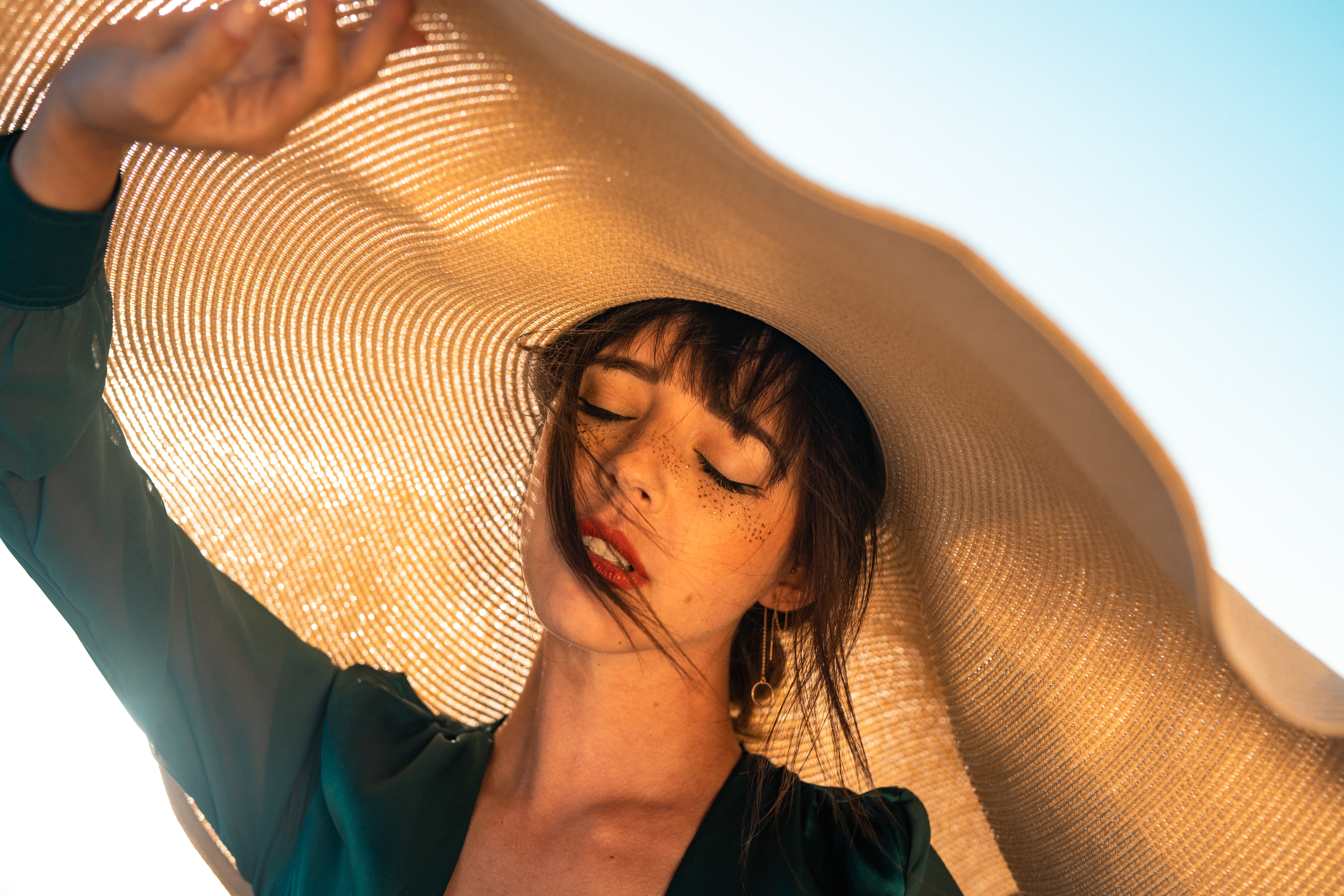 Use (Heat) Protection
Increasing your hair protection decreases the damage caused by heat. We've already said it, it's not like we're going to give up using our heat styling tools, so using a hair heat protectant like our Caviar Anti-Aging Professional Styling Rapid Blowout Balm is necessary to repair and seal the hair surface all while providing protection from heat damage.
On clean damp hair, spray evenly throughout before using any hot tools for styling for a protective barrier around hair strands to prevent breakage, splitting and frizz for hair that is soft, manageable and style-ready.
By folding in heat protectant products as well as shampoos and conditioners with quality products like our Caviar Anti-Aging Collection that don't further damage your hair you can maintain healthy hair while still getting the style you want.
—
Want to find out what products are best suited for your unique hair type? Take our Hair Quiz and discover what you need in your hair care rotation in just a few clicks!