Reclaim the Beauty of Hydrated Hair
Mar 12, 2019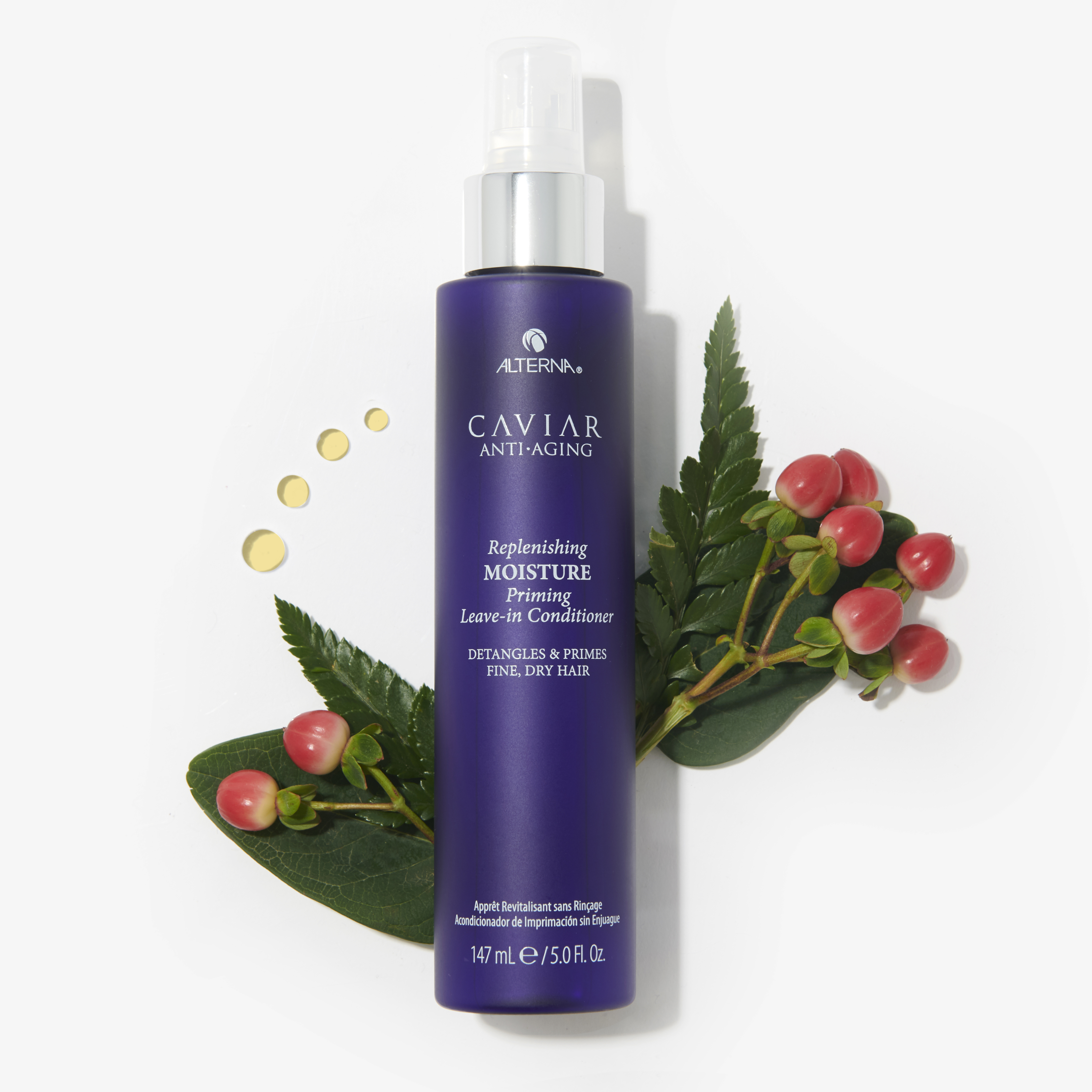 Specially formulated for fine, dry hair types. Alterna's newest Leave-In Conditioner is the ultimate detangler that helps extend styles up to 72 hours and provides up to 450°F thermal protection*. As an extension of the Caviar Anti-Aging Replenishing Moisture Collection, this new formula is created with Caviar Extract, Seasilk®, Age-Control Complex®, Enzymtherapy® and Rosehip Seed Oil.
INGREDIENTS
CAVIAR EXTRACT: Restores moisture, elasticity and shine to hair
SEASILK: Provides hydration and nourishment
AGE-CONTROL COMPLEX: Helps undo the effects of chemical, environmental and natural chronological aging
ENZYMETHERAPY: Improves absorption of vital nutrients and support keratin production for stronger hair
ROSEHIP SEED OIL: Restores hair's natural balance for extra level of moisture
HOW TO USE
Fine hair is shinier, smoother & fuller vs. untreated hair.