Say Hi to Alterna's Bond Repair Restage
Jan 12, 2022
Our Caviar Anti-Aging Restructuring Bond Repair collection features some of our most popular hair products we've ever created, helping reduce breakage in most types of hair by up to 99%*. *vs. untreated hair
Today, we're excited to announce that three products from this lineup — Caviar Anti-Aging Restructuring Bond Repair Shampoo, Conditioner and Masque — have been updated with new formulas and packaging, and are now available in their new form!
Before we dive into all the new product updates, let's go back to the principles that lie behind every Caviar product we make.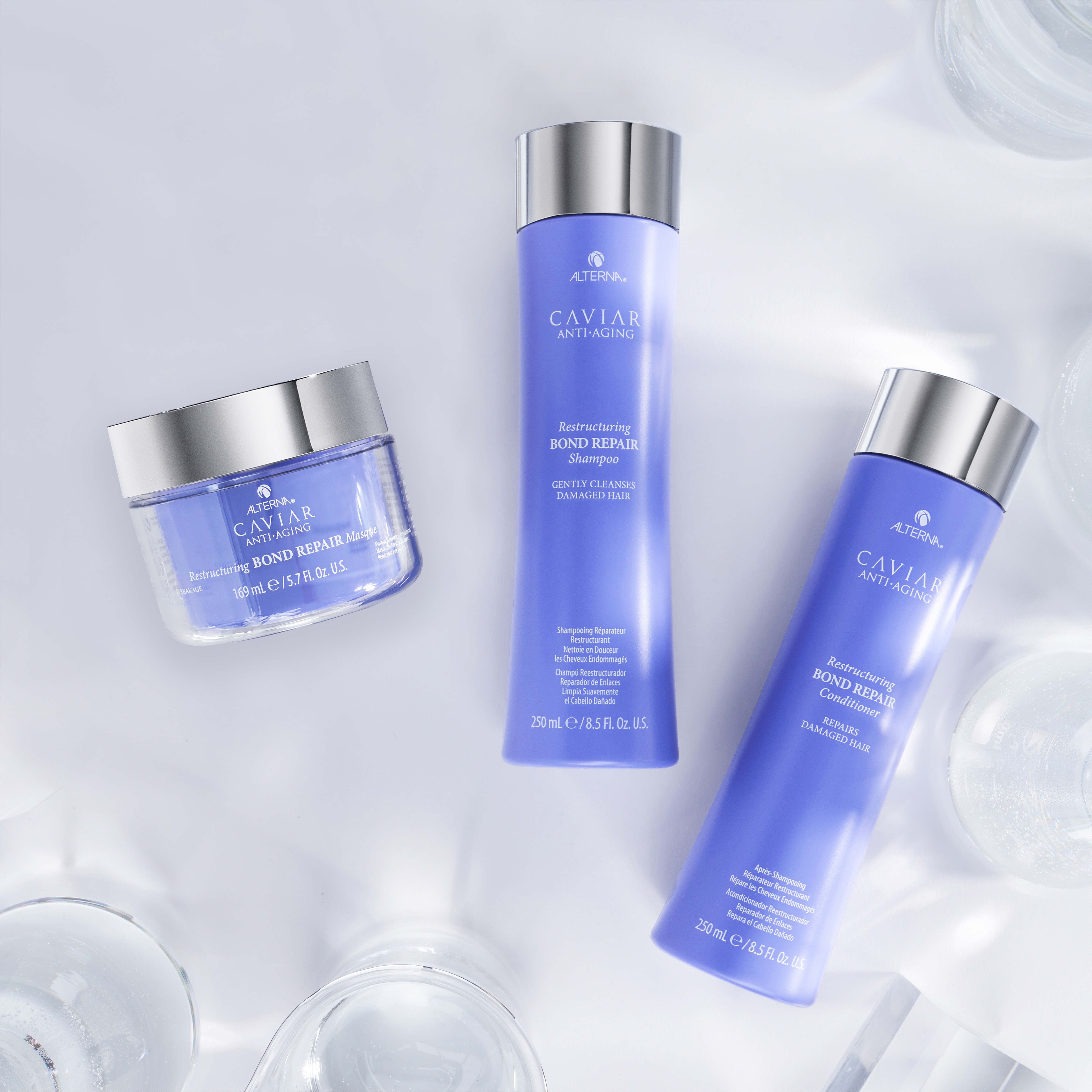 Why Caviar?
Our Caviar products are created with a goal to help anyone achieve luxuriously healthy and youthful-looking hair.
We use Caviar to show that luxury isn't a matter of cost — it's about the exceptional experience that it delivers. Caviar products deliver sensorial rituals that indulge your senses while deeply rejuvenating your hair. With time, using Caviar-infused products becomes a beautiful expression of you.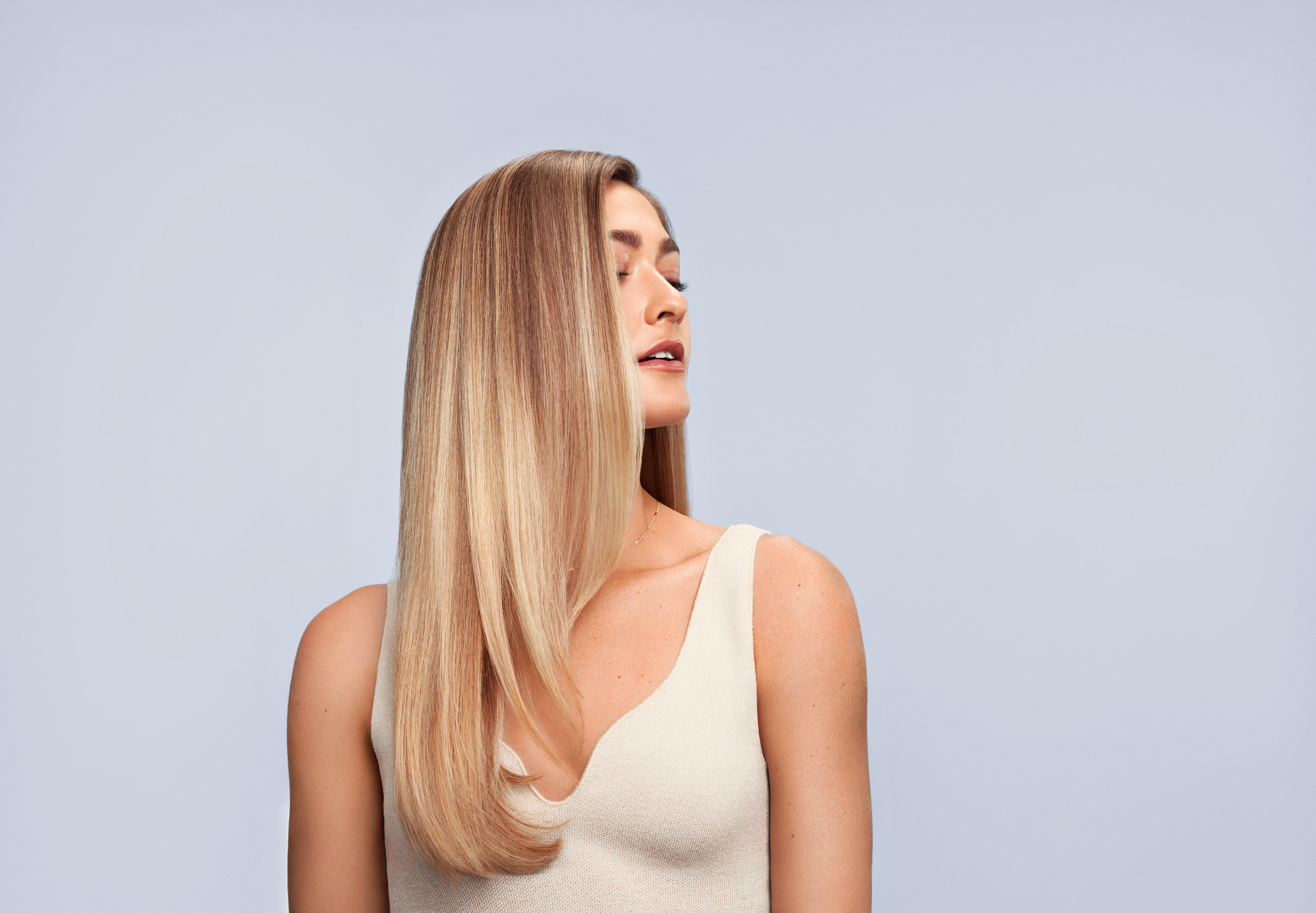 What we pay attention to with every Caviar product:
Luxurious sensorial rituals. From texture to fragrance, we create products that envelop you and elevate haircare to moments of pure pleasure.
Pure, clean solutions. Choosing Caviar means choosing the best that nature has to offer — which also means a choice that's free from harsh chemical additives commonly found in other products.
Skincare inspiration. We want to popularize the notion of looking after your hair to keep it youthful and healthy to the level now prevalent with skincare routines.
Sophisticated regimens. The benefits of Caviar can be applied to a whole range of products — all of which should work together to achieve beautiful and healthy hair.
Proven, salon-tested results. Every formula we develop is tested in laboratories as well as by hair salon professionals to ensure consistent results that exceed our expectations.
It's these principles that continuously push us to make every product in Alterna's lineup better, and the Restructuring Bond Repair collection was no different.



What's New in Bond Repair?
As experts in haircare, we regularly survey the market for new trends, opportunities and demands from our audience — trying to respond to such demands with new solutions as well as various product updates.
What drove the update to the Restructuring Bond Repair collection, for example, was a rising demand for reparative treatments due increased hair dying and lightening. At the same time, we also used this opportunity to improve the sustainability of our packaging.
First we made updates to the existing Restructuring Bond Repair formulas:
- Developed three new core formulas for the ultimate hair recovery and defense system
- Blended the formulations with sustainably sourced Maracuja Oil for even more nourishment
- Ensured the cleanest Caviar formulations to date, with more carefully selected ingredients than ever

At the same time, we kept our exclusive Caviar Bond Enforcing Technology that repairs and protects most types of hair and featured our signature Green Tea & Bergamot with Notes of Soothing Almond aroma.
As for the packaging improvements, our Caviar Anti-Aging Restructuring Bond Repair Shampoo, Conditioner and Masque now:
- Are packaged in 50% PCR (post-consumer recycled) plastic that is easier on the environment
- Feature a new thin-wall technology that uses less plastic per unit
- Our Masque now has refillable packaging for further reduction of plastic waste
In addition, the new Maracuja Oil was sustainably sourced in South America from nutrient-rich fruits famous for their replenishing and restoring qualities that enhance hair smoothness.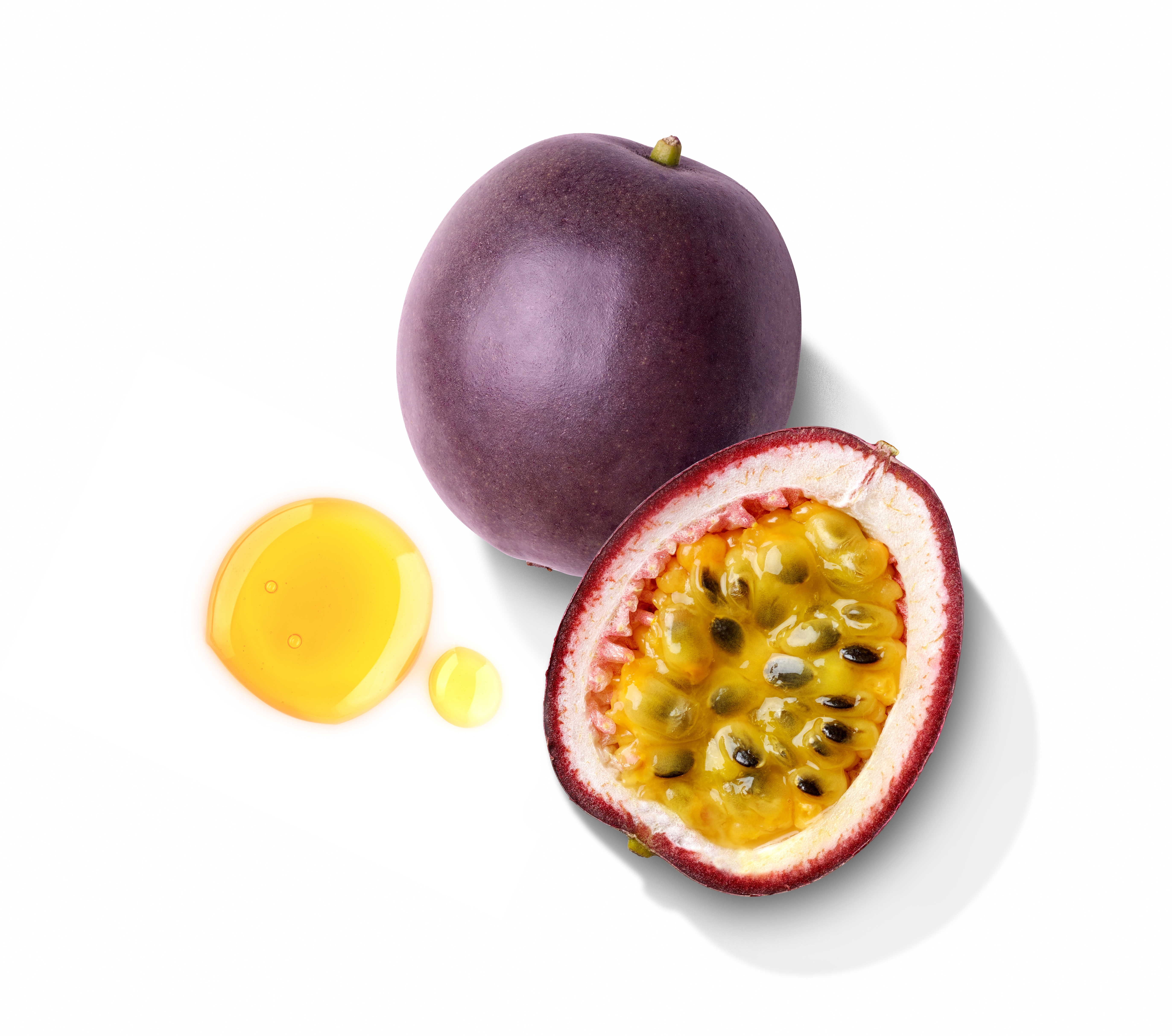 The results are simply astonishing. The new Shampoo and Conditioner provide 250% more shine and 40% more smoothness than our current formulas while reducing breakage by up to 99%*.*vs. untreated hair
The new Masque provides 160% more smoothness, 12% more shine and 12% more humidity resistance than the previous formula, leaving hair healthier just after one use. It now also features a built-in spatula for a more luxurious experience.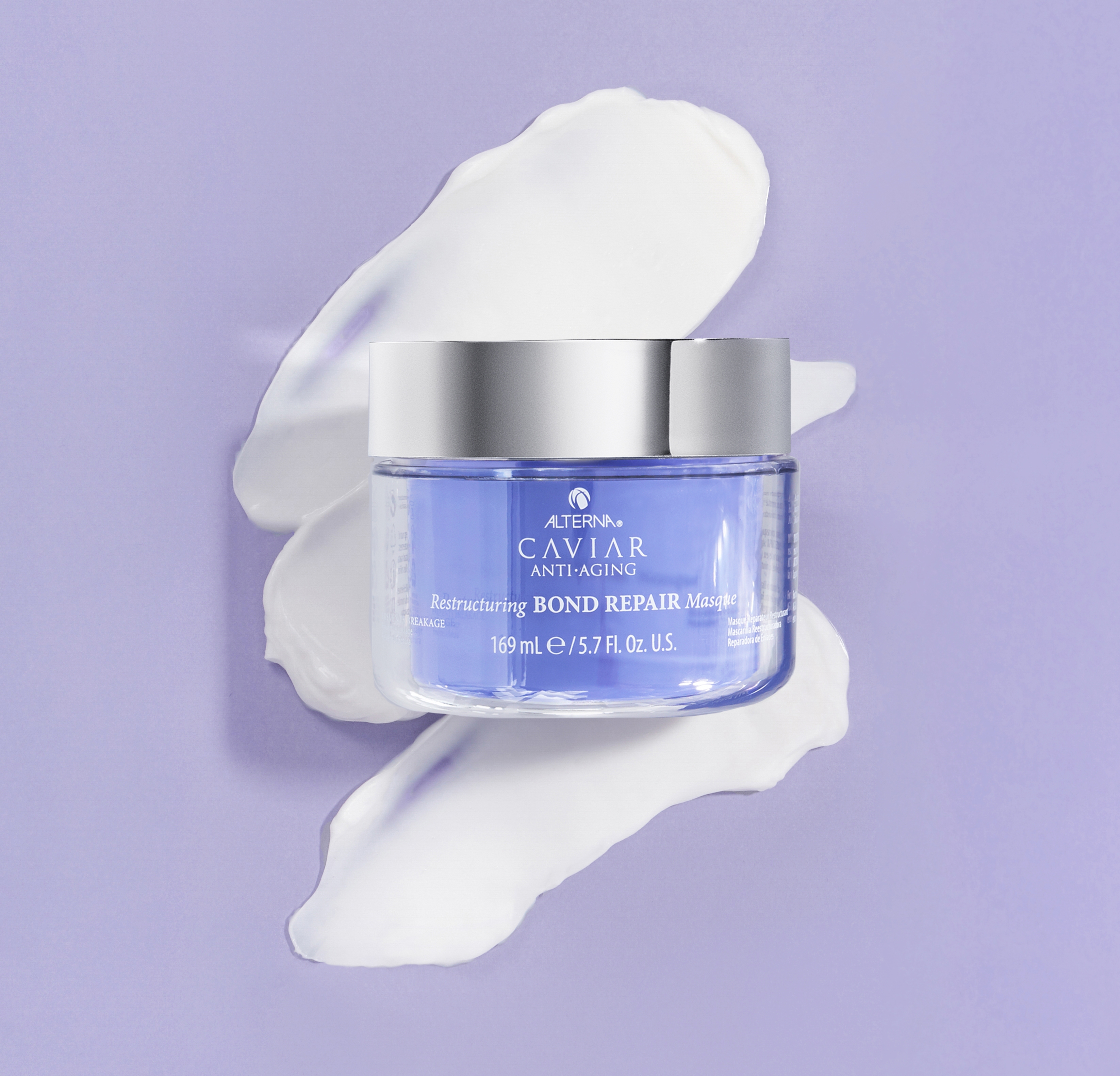 All three updated Caviar Anti-Aging Restructuring Bond Repair products — Shampoo, Conditioner and Masque — are now available. For more information, visit the Alterna Products page on our website.
Not sure which products work best for you? Just take a quick two-minute Hair Quiz and receive a complete haircare plan right in your inbox.