Delicious Detox with Best Green Juice Recipes
Jan 19, 2022
Happy New Year! With the holidays (and heavy dinners) being over now, it's time to start the year strong and healthy. And what better way to do it than trying a detox juice cleanse on January 26 — National Green Juice Day?
Every year, millions of Americans write resolutions and promise themselves to exercise daily, eat healthy and sleep more. By the end of January, over a third break their promise, mostly because they fail to establish a system and a routine that are easy to follow.
Making yourself a green juice every morning is a practically effortless way to catch up on all the nutrients you might be missing in your diet while enjoying a delicious snack. All you need is a juicer and some fruits, vegetables and (potentially) herbs.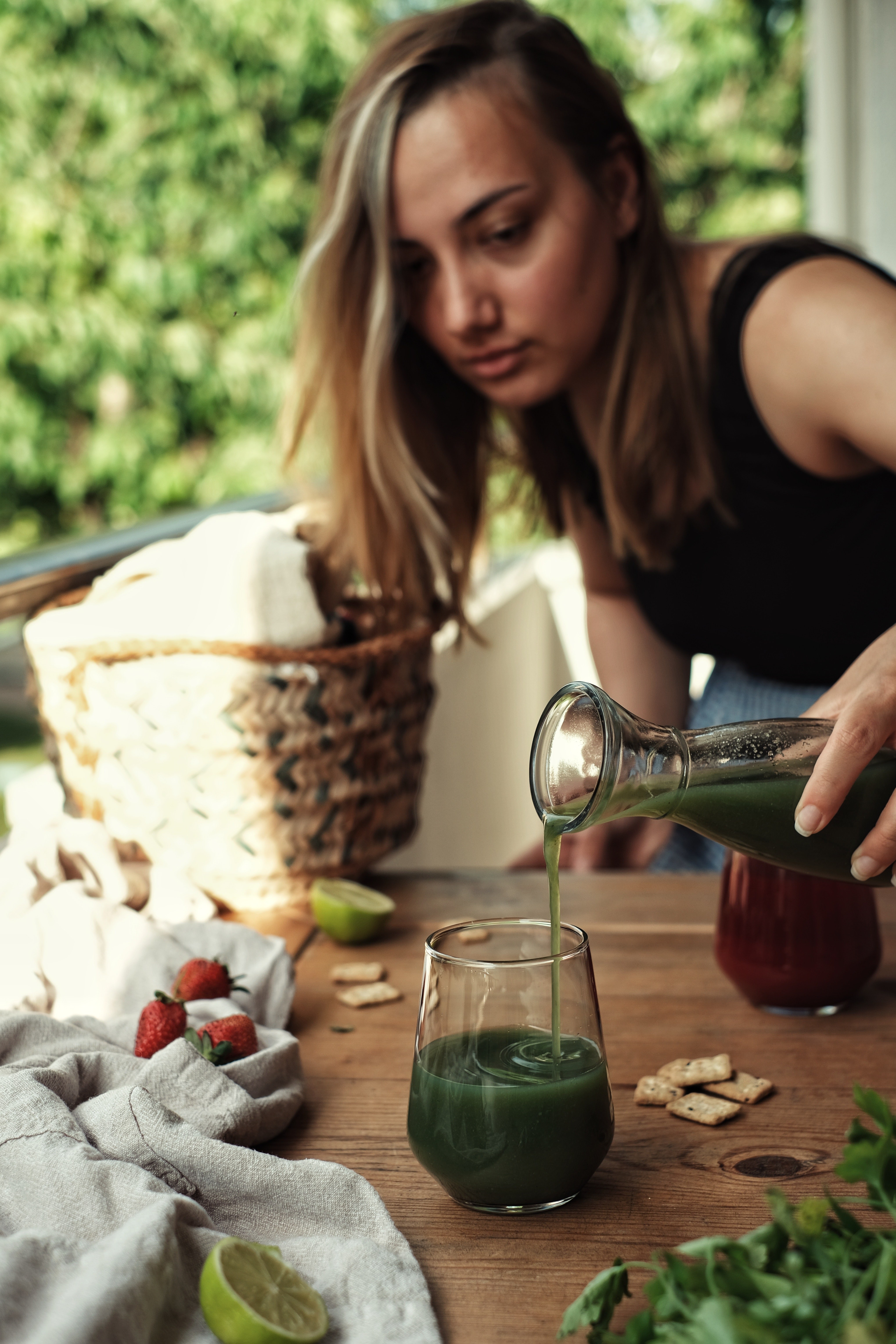 What Are Juice Cleanse Benefits?
In general, drinking fresh green juice has a variety of benefits:
It's full of antioxidants thanks to all the leafy greens

It's an easy and tasty way to boost your immune system

It cleanses your body from toxins

It might help you lose weight
Of course, specific benefits of your green juice will depend on the fruits and veggies you put in it. Still, regardless of the ingredients, freshly made juice will benefit your body, skin and hair.
So how do you observe National Green Juice Day?
If you don't have a juicer, don't worry. There are probably quite a few fresh juice bars around (they are getting more popular now), where you can grab a bottle of cold-pressed green juice on your way to work.
Alternatively, you can substitute some benefits of green juice with a green juice powder. A green juice powder is essentially a mix of dehydrated superfoods that promotes detoxification, improves the gut microbiome, gives you energy and reduces stress. Just add a scoop to a glass of water or your smoothie in the morning and you're good to go. Powders are also popular among those who primarily want to use green juice for weight loss, since they add next to no calories.
Ultimately, making green juice at home is going to be cheaper, more delicious and more diverse in the long run.
How to Make Green Juice at Home
The first thing you need to know about making green juice at home is that you shouldn't use a regular blender. Blenders basically purée your veggies instead of juicing them, leaving you with a smoothie-like texture rather than a liquid juice. (If you're looking for smoothies, check out our guide to the best smoothies to make at home). What you need is a juicer.
When it comes to picking a juicer, there are slow (or cold-pressed) juicers and centrifugal ones. The former are more effective at extracting as much juice as possible out of fruits and vegetables but are also more expensive. The latter are cheaper but also extract less juice, so you might spend slightly more in the long run on getting more actual ingredients.
Once you buy a juicer and all the ingredients (from the recipes below), make sure to wash them thoroughly. Then remove any hard parts and cut them into pieces just small enough to fit in the juicer. Feel free to peel any fruits or veggies that might have bitter skin.
You're ready now. Just turn on the juicer and start feeding it all the ingredients one by one. In a few minutes you should get a few cups of fresh homemade juice.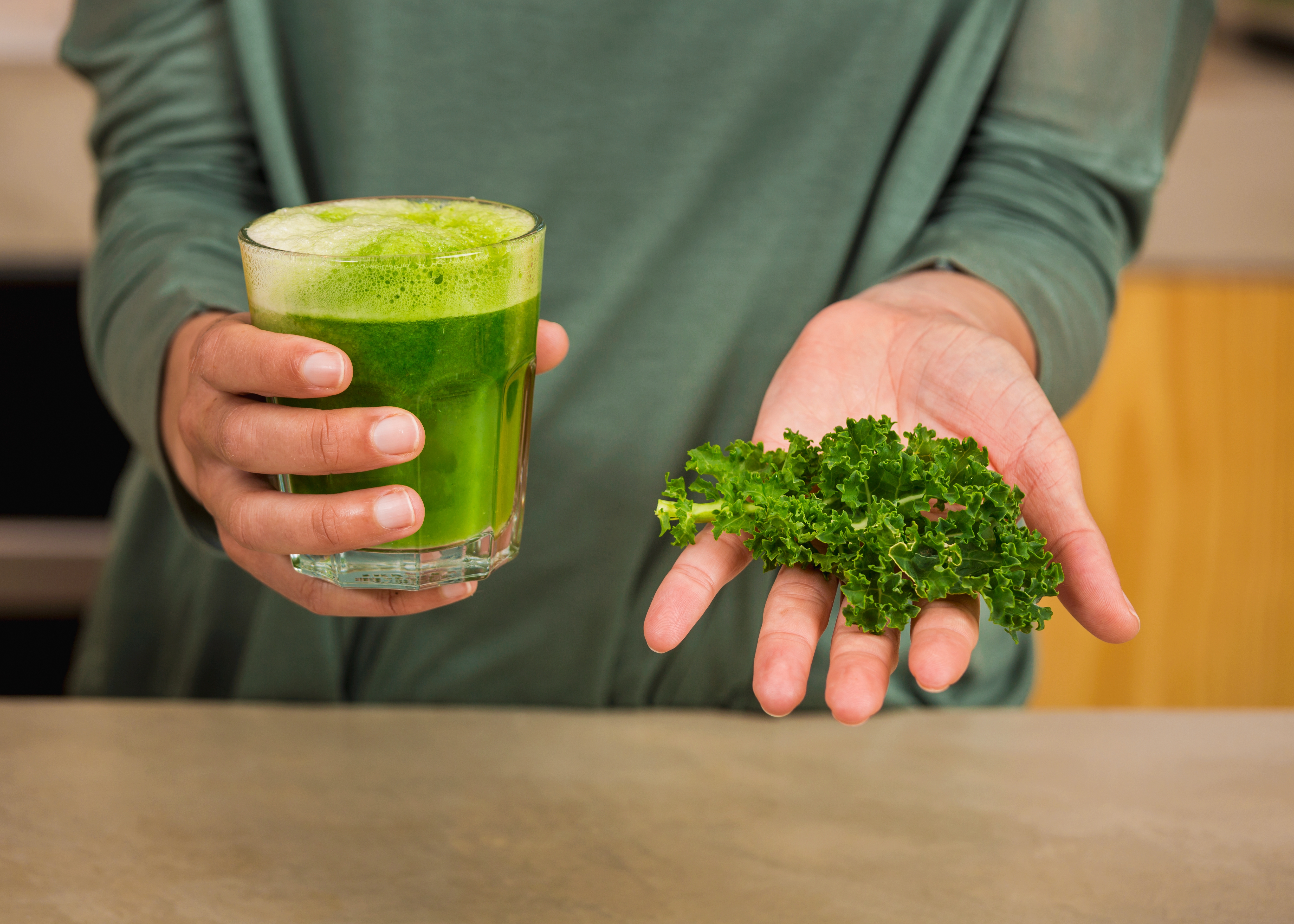 How to Create Green Juice Recipes
When you're making green juice at home, there's not a single definitive way of how to do it. You experiment with ingredients and add the ones you like while trying to balance the nutritional profile.
Basically, you juice fruits and veggies, taste the result and adjust with a splash of lemon, maple syrup, honey, cucumber, grapes, apples, etc.
If you've never made green juice before, start by following a recipe and then make changes to it based on your needs.
Here's one of our favorite green juice recipes made primarily with apples and kale. You'd need:
2-3 green apples

6-8 oz of kale

Half of an English cucumber

One cup of spinach

Juice from half of a lemon
Wash and juice everything. Taste it. Add the lemon only if needed and squeeze it with your hand (don't juice it!). Adjust the recipe if needed. You can try different apples, adding maple syrup, using grapes, not using lemon, etc.
Most green juices are variations of the one above, just with a slightly different emphasis. For example, here's another recipe we like a lot that doesn't use kale. You'll need:
Two cups of spinach

1-2 green apples

One English cucumber

A small piece of fresh ginger

A handful of parsley

One lemon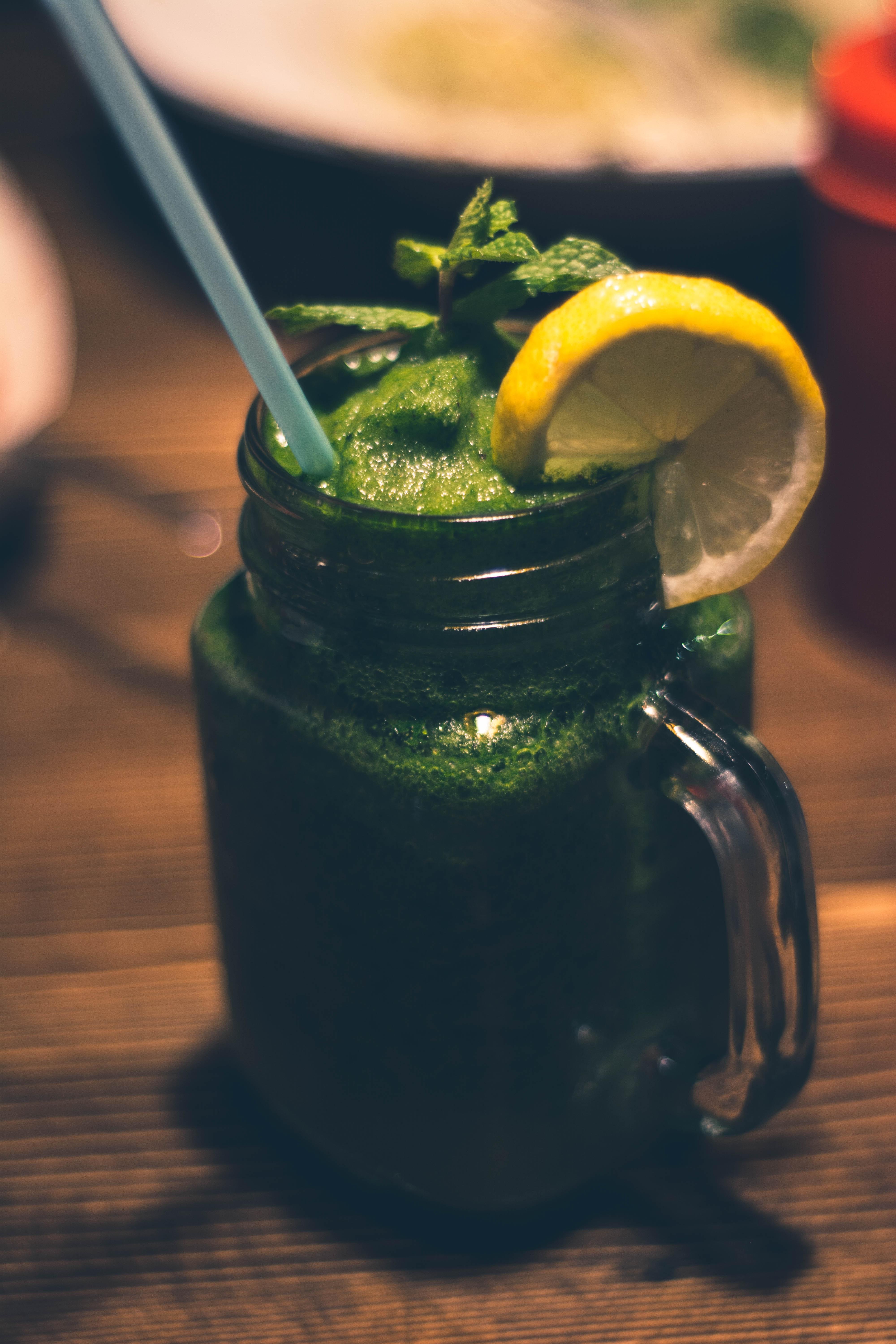 Similarly, juice everything except for the lemon, which you can add after tasting the green juice first. Also, make sure to scrub the ginger clean before juicing.
If you make juices at home, it's best to enjoy them fresh. But they can also be stored for a day or two if you use a glass bottle with a lid.
Now you have everything you need to experiment! Just remember that even though green juice is packed with vitamins, it's not a replacement for your meals and not a treatment for specific issues with your health. Consult your physician for any health-related problems.
Want to improve the strength and vitality of your hair too? Take our two-minute Hair Quiz and receive a complete treatment plan right into your inbox.