The Benefits of Coconut for Your Hair
Sep 1, 2021
Is there anyone who doesn't love coconut oil? It seems to be one of those super-products that can be used almost anywhere: it's not only great for cooking but also moisturizing our skin, removing makeup and taking care of our hair.
It's the moisturizing quality that makes coconut oil a great addition to any haircare product, helping with dryness, especially with curly hair, nourishing the scalp.
Since September 2 is World Coconut Day, we've decided to highlight a few important benefits of coconut for general health and beauty, and how it relates to haircare specifically.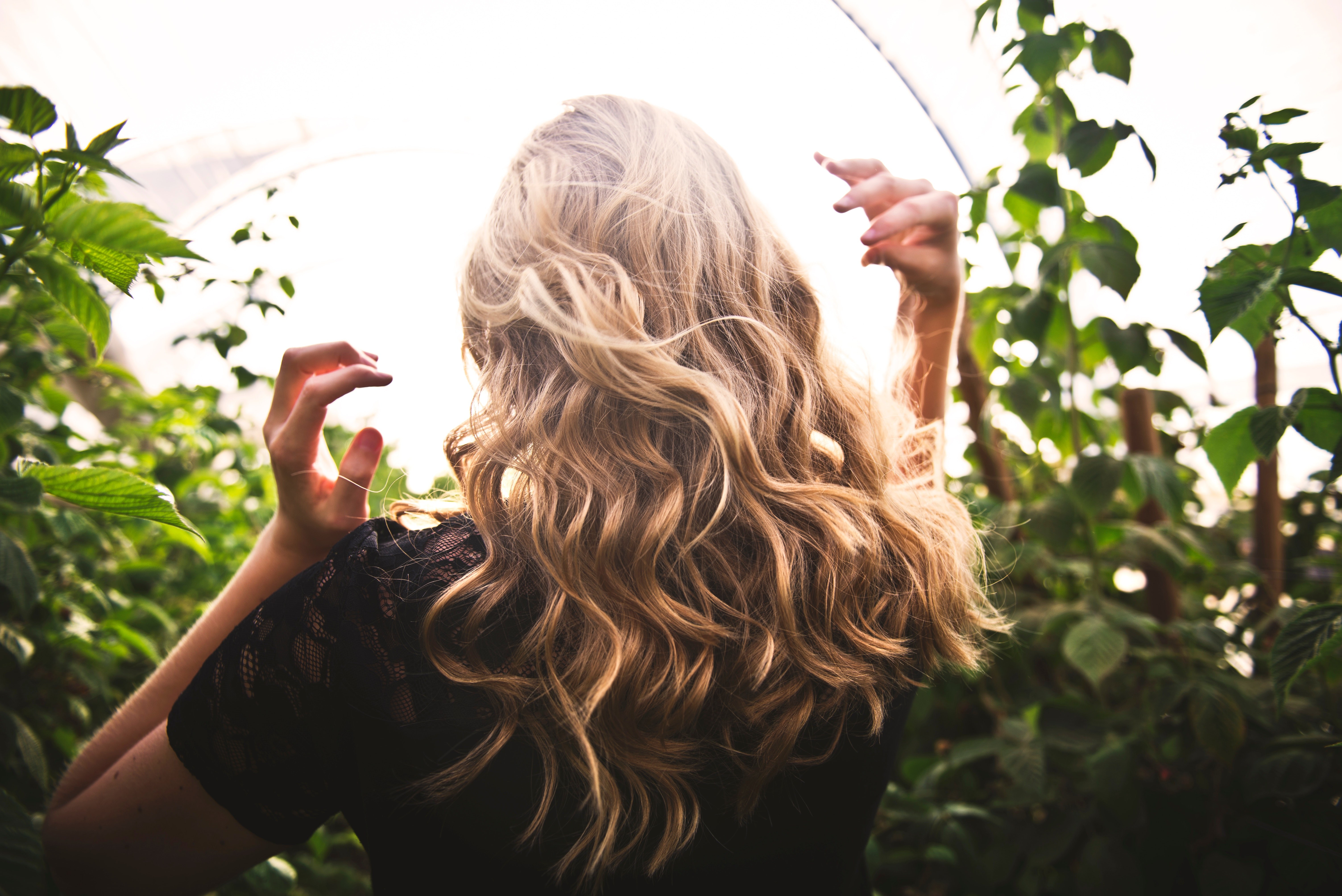 Is Coconut Shampoo Good for Hair?
The hydrating effects of coconut oil on hair are simply outstanding. It provides deep conditioning by sealing the moisture inside your hair cuticles, thus building on top of any other moisturizer you're already using.
At Alterna, we love the combination of My Hair. My Canvas. More to Love Bodifying Shampoo and Conditioner, both of which contain our coconut sugar blend that moisturizes, adds glow and provides much-needed texture and definition.
Besides the hydrating effect on dry hair, coconut oil helps slow down hair thinning by preventing protein loss and breakage. Using an organic coconut shampoo also cleans up the buildup around your scalp and promotes hair growth.
Treated with coconut oil, your hair is much less likely to have split ends and becomes much more manageable for styling overall. That's why after using the best coconut shampoo and conditioner you can find, we recommend trying a product like My Hair. My Canvas. Any Way Texture Spray to effortlessly create gorgeous texture in no time.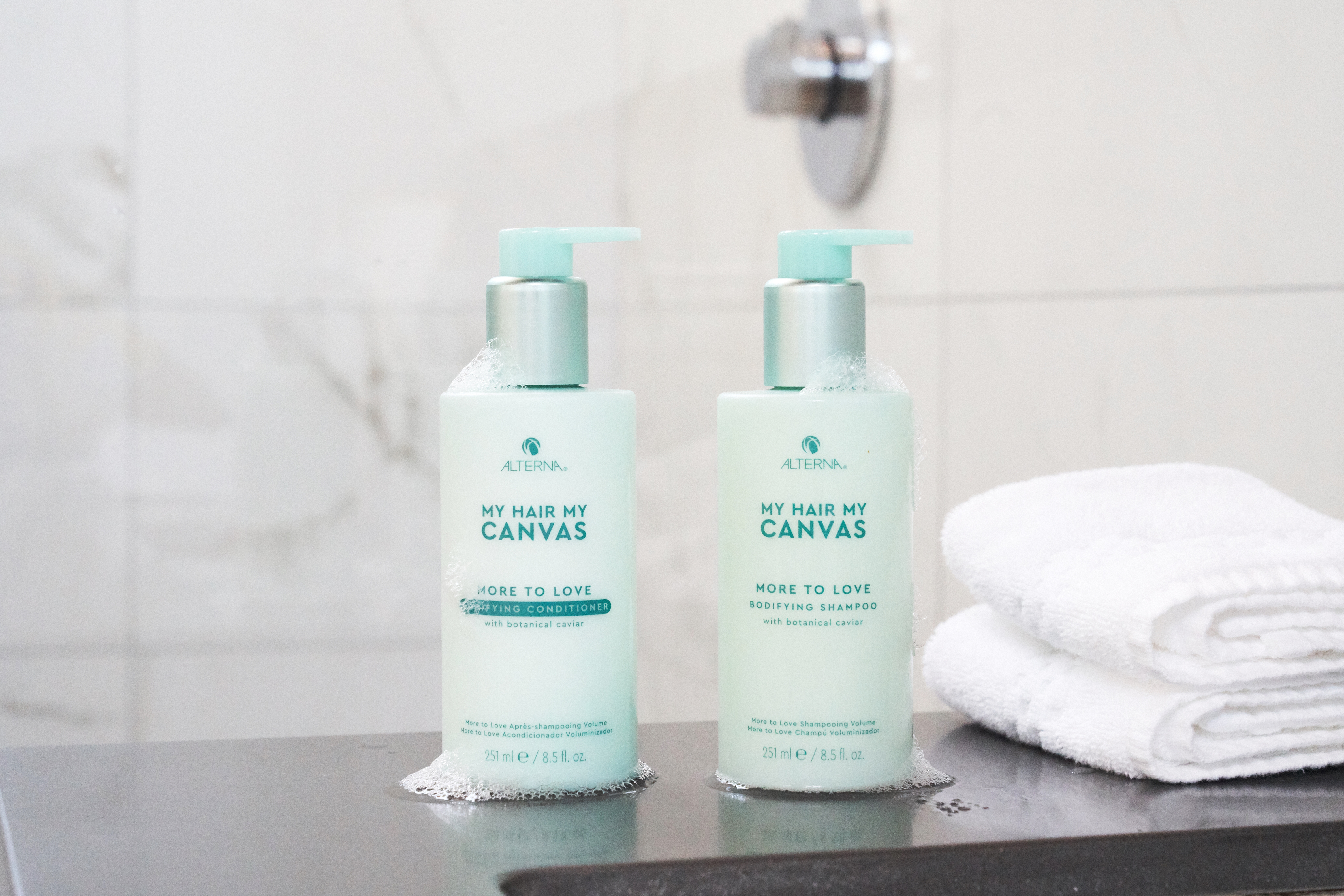 What Makes Coconut Oil So Healthy?
In general, coconut oil is cherished as a highly nutritional source of fat that's good for your hair, skin and nails. So what are some of the ingredients that make coconut oil so healthy?
Lauric acid. As one of the most important coconut oil ingredients, lauric acid is a specific fatty acid that works especially well on your hair, strengthening your cuticles. In addition, it acts as a powerful conditioner, helping to keep your hair moisturized and reviving dry locks and scalp, and it has anti-inflammatory effects that are able to fight scalp conditions like dandruff.
Protein. Since your hair is made of keratin, which is a type of protein, drinking or using coconut oil on your hair will keep it healthy and strong. It's possible that protein can reduce the rate of hair loss as well.
Vitamins C, E and B. Micronutrients and vitamins are essential for your body to function at its best. Studies suggest that antioxidant vitamins like C and E as well as B can have a positive effect on your hair health, keeping it strong and moisturized.
Now you can see just how beneficial coconut can be as an ingredient in your haircare routine. It's able to show outstanding results with just a few uses.
Try coconut by using Alterna products like My Hair. My Canvas. More to Love Bodifying Shampoo and Conditioner as well as Any Way Texture Spray. Looking for other ideas? Take our quick Hair Quiz and receive a complete haircare treatment plan with lots of suggestions tailored specifically to your hair type and needs.