10 Benefits Of CC Cream
Jan 14, 2020
While there are salon-specific procedures to help you restore your tresses, you can easily use a multifaceted hair product, such as Alterna's Caviar Anti-Aging Replenishing Moisture CC Cream, at home to apply all the necessary protection, smoothness and styling before you head to brave the cold.
Still not convinced? Then here's a list of the top 10 benefits you can reap by using a hydrating CC cream this January. Whether you have frizzy-prone curly locks or long damaged straight strands, you'll find that just a dime-sized amount of the CC cream is able to do wonders.
Protection: UV, heat, anti-breakage and strength.
In the same way that BB and CC skin creams help you (benefit #1) block out UV rays and hydrate, CC hair cream from Alterna offers various forms of protection due to its use of caviar extract and omega-3 fatty acids as ingredients. For example, it (benefit #2) fights against strands becoming brittle and breaking, and (benefit #3) possesses anti-aging properties to prevent physical, environmental and natural signs of aging. Omega-3 fatty acids specifically (benefit #4) target overall hair health by penetrating the shafts and giving them their strength and elasticity back.
Alterna's CC cream is also clinically proven to (benefit #5) provide moisture and thermal protection for up to 450 °F so you can use your heat styling tools worry-free a lot more to get your desired look. Additionally, the cream's formula is (benefit #6) free of parabens and harmful artificial additives — feel good every time!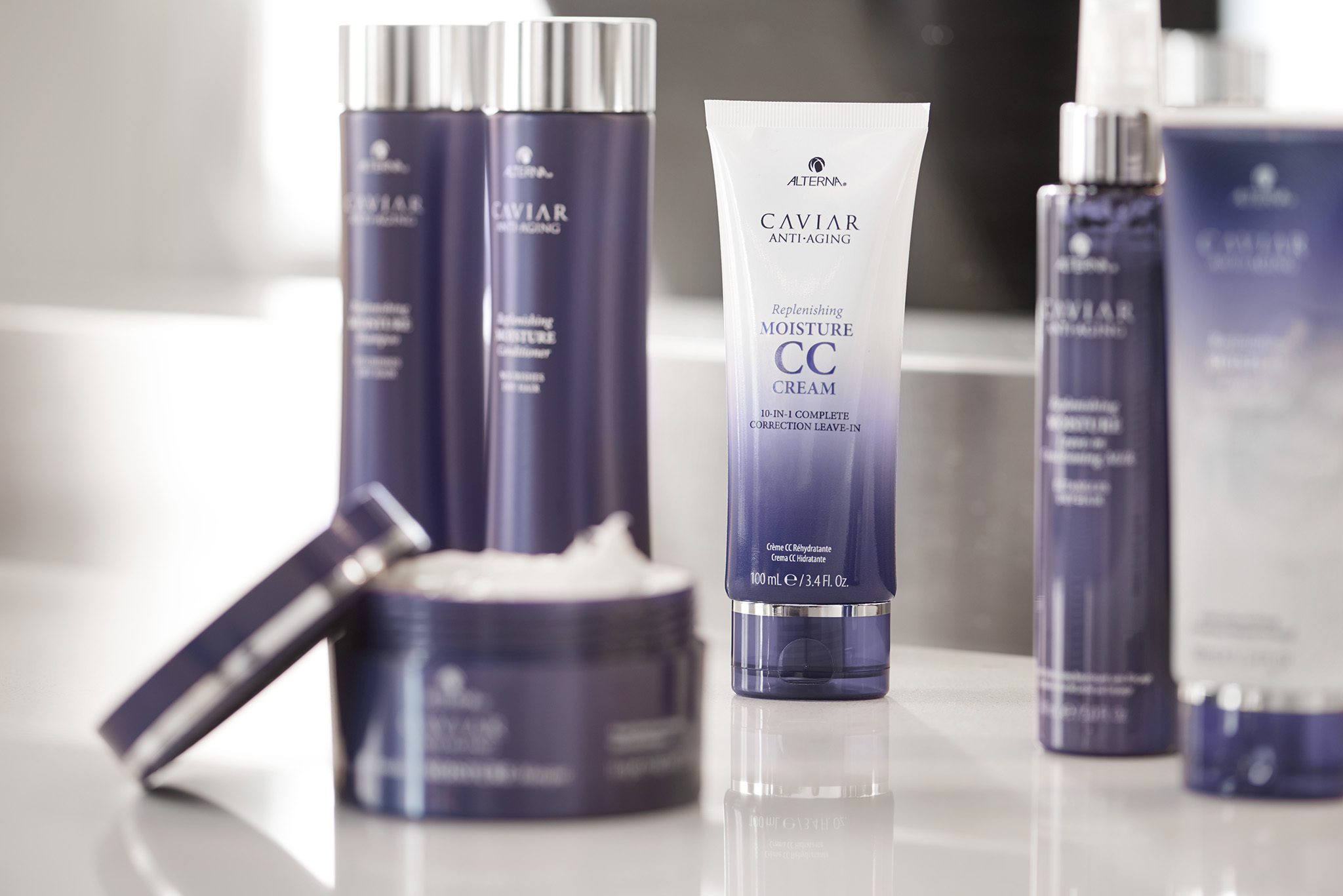 Smoothness: Moisture, shine and softness
If you suffer from damaged and dry hair, you'll be amazed at how well a good CC cream (benefit #7) adds moisture, controls frizz and tames flyaways. An expert mix of effective ingredients is instrumental in helping you to (benefit #8) restore hydration, shine and softness to achieve smooth and youthful look in minutes.
All you need to do to achieve great results is evenly apply the CC cream after you wash and towel-dry your hair. You can also add just a bit of the cream to your roots on dry hair to (benefit #9) minimize the hair static.
Styling: Manageability and hold
Besides being an essential treatment for healthier hair, a CC cream could also (benefit #10) work as a styling product to increase hair manageability and provide a light hold. You could use it as a standalone solution or even layer it up with other styling mists or sprays to get your perfect hairdo.
So here you go, 10 benefits that a CC cream, such as Alterna's Caviar Anti-Aging Replenishing Moisture CC Cream, can provide to help elevate your winter glamour game with a simple one-step hair care routine. We say it's a must if you want your locks to look and feel positively radiant even when it's cold and dreary outside.