5 Stress-Relieving Superfood Smoothie Recipes
May 20, 2020
In many aspects working from home is not that easy. There are so many distractions all around you. Laundry needs to be done, you see some spots that could use a good cleanup, and shelves and drawers suddenly beg to be reorganized.

Without a doubt, the most notorious home distraction of all — your fridge. Since we're so used to getting takeout for lunch at work or prepping food beforehand, at home most of us don't tend to think that far into the future. So when lunch time comes around, we don't have the time to cook a real meal and just grab a few bites of something here and there, snacking all day long as a result.

Not good. Not only snacking is not healthy for our bodies, it often becomes our go-to attempt to relieve anxiety, so we snack even more.

To break this vicious self-reinforcing cycle, we don't have to start cooking three-course lunches (although why not?). We just need to find an easy and healthy substitute to all the accessible snacks around us. And that easy and healthy substitute is superfood smoothies.

How To Make A Superfood Smoothie
Smoothies are a great answer to all our cravings in the middle of the day. They are versatile, with lots of stress relieving smoothie recipes. They are easy to make, requiring only a few minutes. They are delicious and natural, since they are mostly made of fruits, veggies and seeds. And they can even be very affordable, costing less than $2 per serving.

The key here is to come up with a great superfood smoothie recipe. What are superfoods? Simply ingredients, whether berries or fruits or veggies, that pack an unbelievable amount of nutrients in relation to their size and caloric density.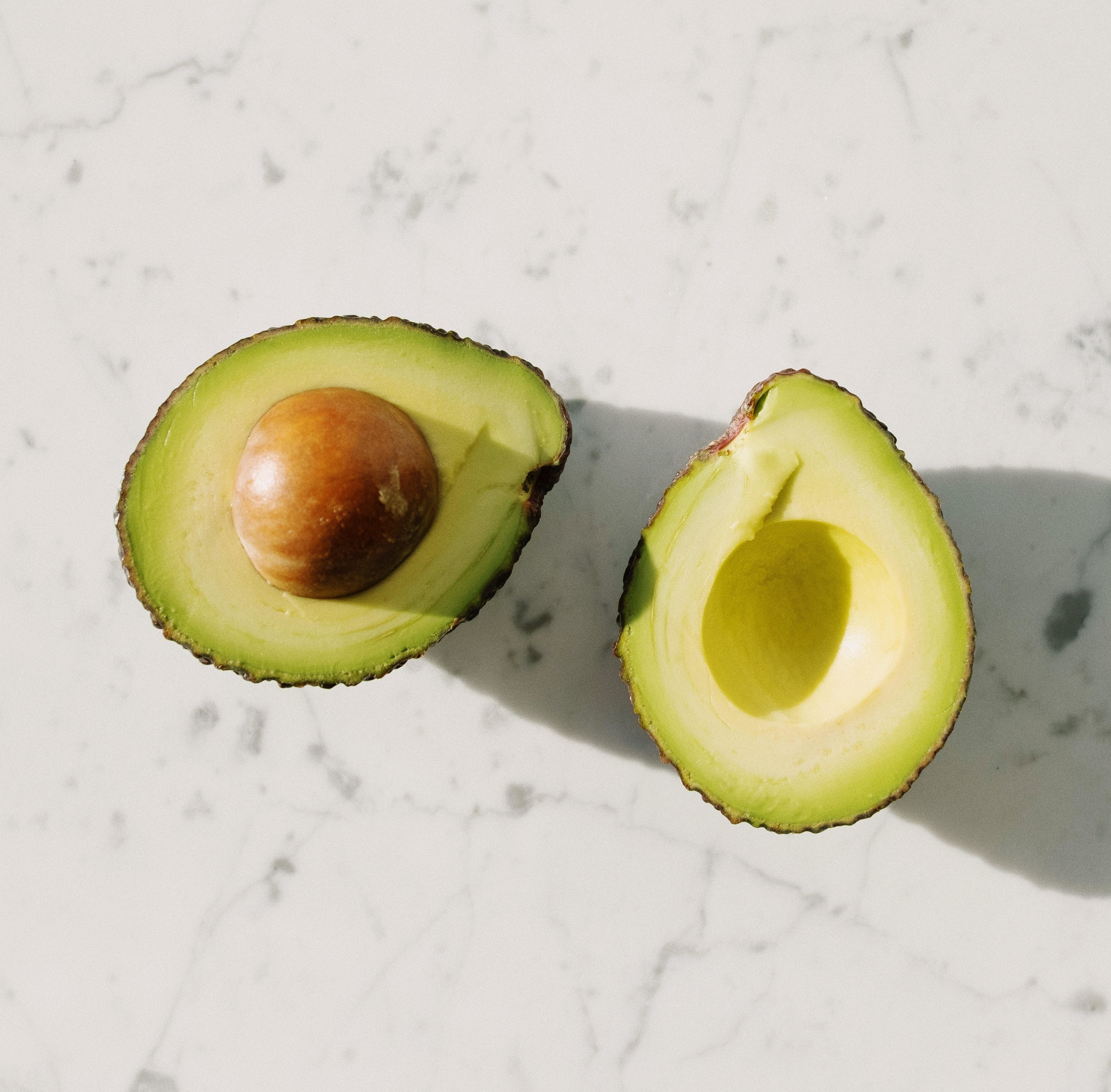 Here are some of the best superfoods for smoothies:

• Kale is low in calories, but high in antioxidant and anti-inflammatory properties
• Spinach adds flavonoids, magnesium, vitamins C, E, A, and K
• Blueberries have practically the highest amount of antioxidants found in any natural ingredient
• Chia and flax seeds are rich in omega-3s and fiber
• Avocados not only contain a great deal of fiber but also bring magnesium, potassium, folate and vitamin E
• Bananas are full of potassium and fiber, not to say they add that perfect creaminess to any smoothie recipe

So what do you need to create all these superfood smoothies? One thing for sure — get a good, robust blender. If you're going to make smoothies every day for years, it makes sense to invest in something that will do the job well, regardless of what you throw at it. Check out the options from Ninja or Vitamix, for example.

Another great tip is to embrace frozen foods. Naturally, you can't beat buying something in season but, depending on where you live, that might be impossible to do year-round. Frozen fruits, berries and veggies, however, were harvested just at the right time and still contain all their nutrients. These superfoods for stress relief might even be cheaper than fresh alternatives, and with a great blender you've just invested in could be turned into perfect smoothies instantly.

Now let's explore some true stress relieving smoothie recipes.

Easy chia berry smoothie
Nothing better to start the day than berries with some chia seeds mixed in. Add a banana and just a bit of almond butter to give you enough energy to last until lunch and this will surely become your favorite breakfast from now on.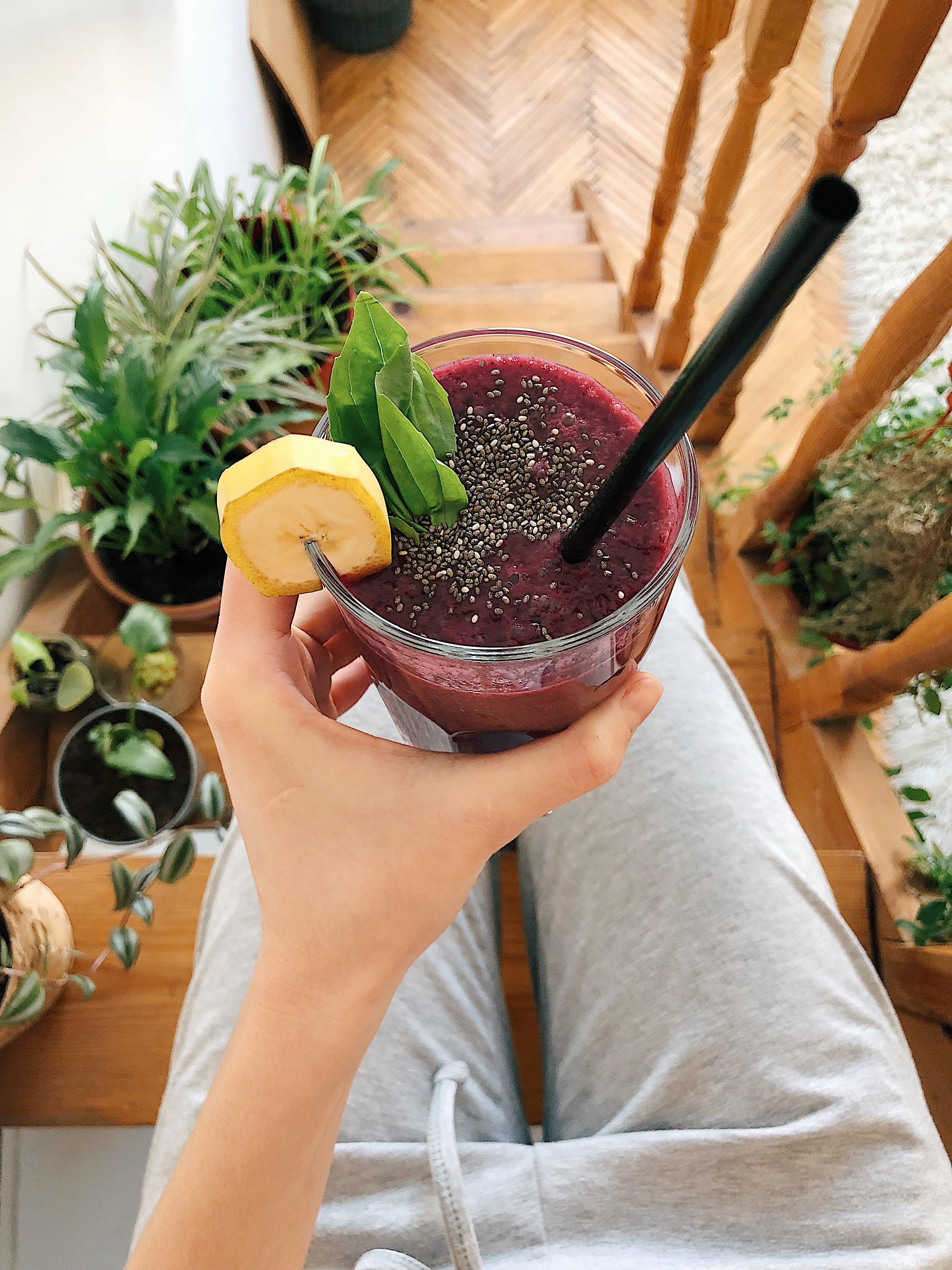 Chia + berry superfood smoothie recipe:

• 1 banana
• 1/2 cup frozen berry blend
• 1 tbsp chia seeds
• 1 tbsp almond butter
• 1 cup almond milk

Kale and peaches lunch sub
When your day is just full of meetings and you feel like you need a little bit more energy to be really present, try mixing kale with peaches and topping it off with some almond butter and protein powder for raw power.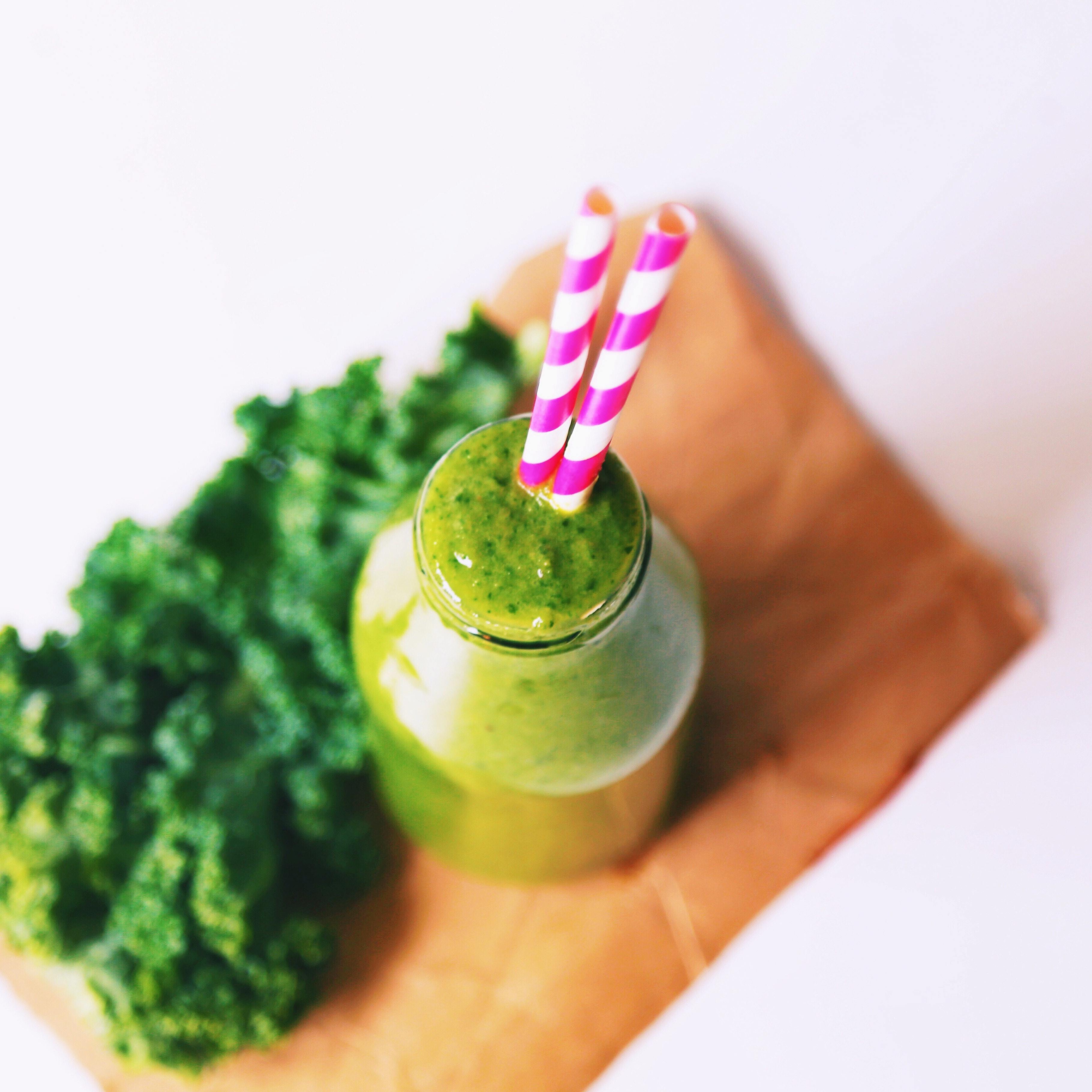 Kale + peaches superfood smoothie recipe:

• 1 cup chopped kale
• 1/2 cup frozen peaches
• 1 tbsp almond butter
• 1 scoop vanilla protein powder
• 1 cup coconut milk

Quick recharge with blueberries and oats
For some reason, blueberries and oats are just the most delicious combo you can imagine. So feel free to blend them at any time, along with a banana and some seeds to get a truly nutritious snack in seconds.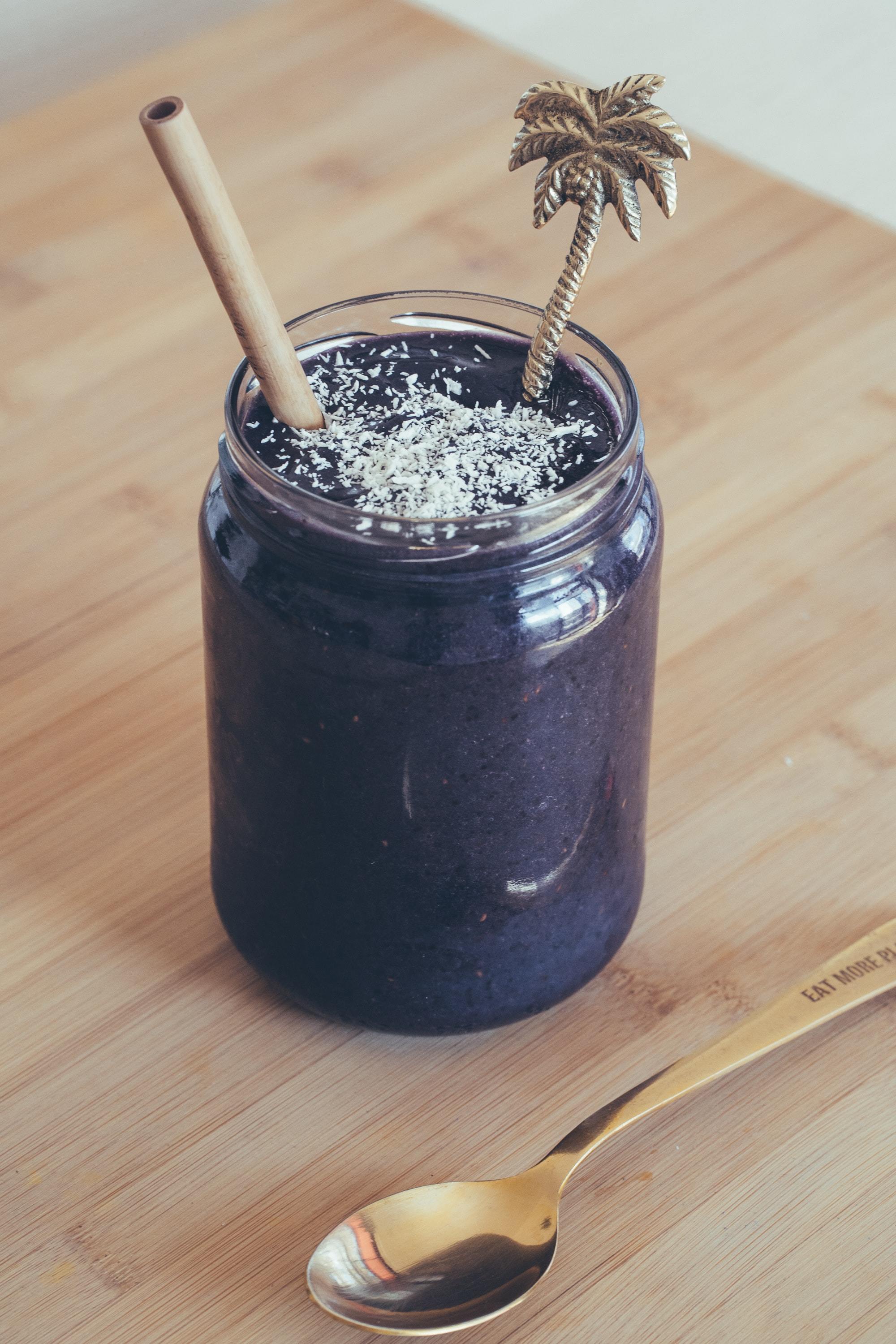 Blueberry + oats superfood smoothie recipe:

• 1 banana
• 1/2 cup frozen blueberries
• 1/4 cup rolled oats
• 1 tbsp hemp seeds (or chia, or flax)
• 1 cup almond milk

A red and green smoothie medley
Sometimes you feel like you need an interesting dance of colors and textures to change things up. Why not try to combine spinach and avocado with some strawberries. The flavors will surprise you!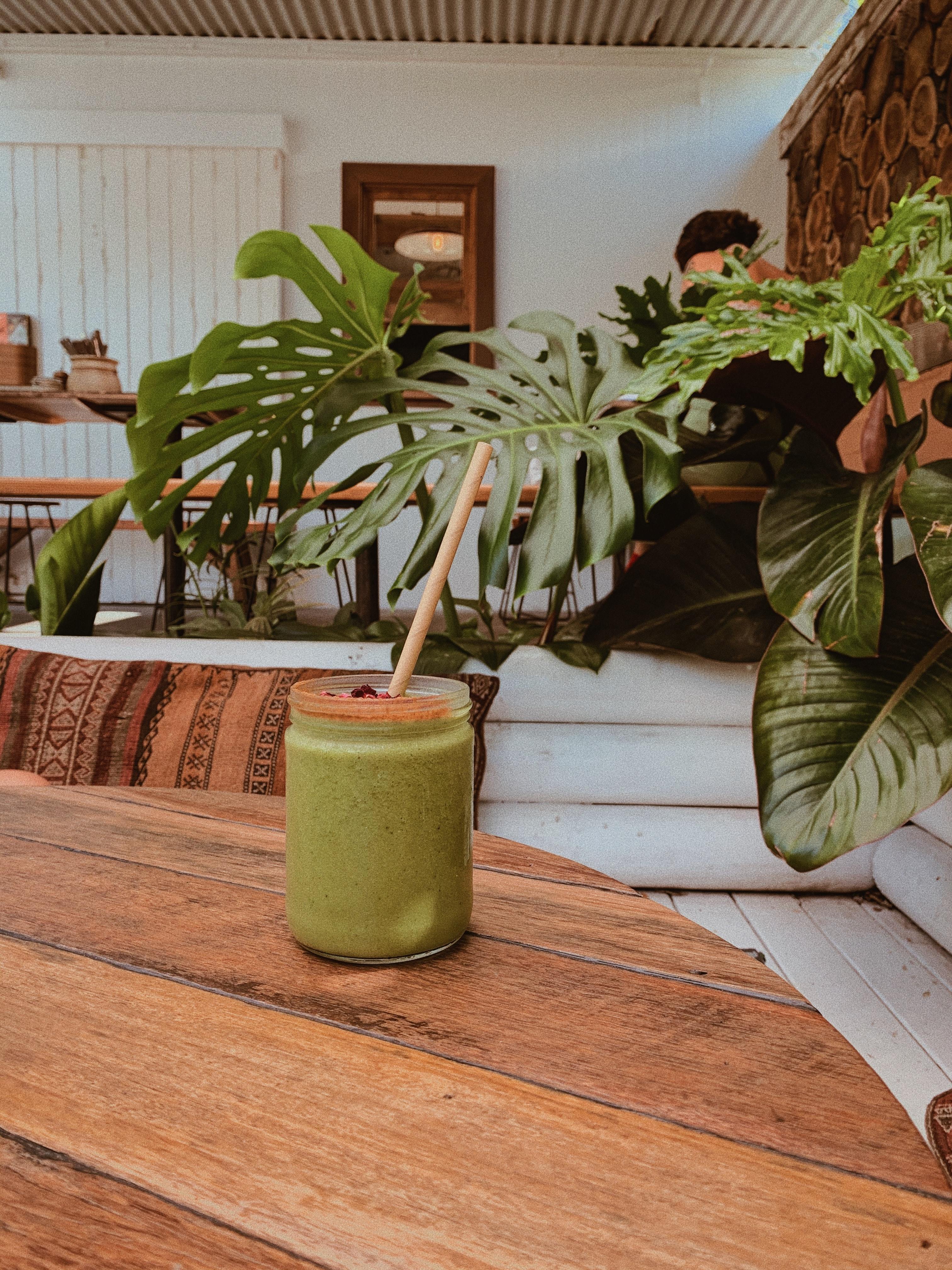 Avocado + strawberries superfood smoothie recipe:

• 2 cups spinach
• 1/4 avocado
• 1/2 cup frozen strawberries
• 1 tbsp flax seeds (or chia)
• 1 cup almond milk

A taste of tropics on any day
Find yourself working late into the night? Don't worry, there's one guaranteed smoothie recipe with superfoods for stress relief that will take the pressure off right away. Simply blend mango, banana, spinach, avocado, and coconut water together and find some tropical relaxation after a long day.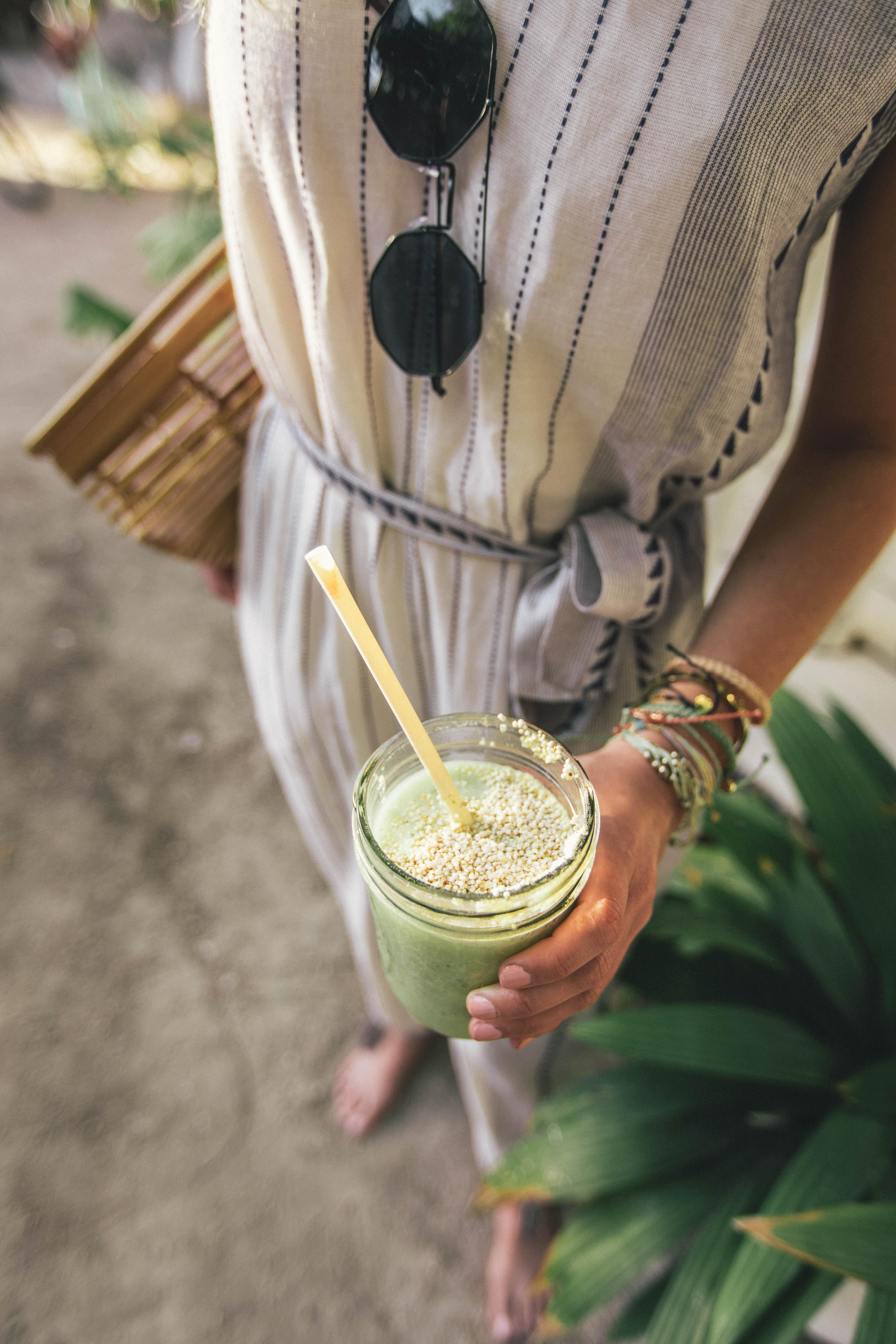 Spinach + mango superfood smoothie recipe:

• 1 banana
• 1/2 cup frozen mango
• 2 cups spinach
• 1/4 avocado
• 1 cup coconut water


Here you go, five absolutely nourishing, healthy and affordable smoothie recipes to forget about stress-eating forever. Even better, you can mix your own on the fly. Just make sure to build your smoothie around at least one superfood ingredient, add something else for texture (e.g. banana, avocado, almond or peanut butter), sprinkle additional goodness (e.g. seeds) and pour in a cup of coconut water or almond milk. We promise you'll give up fast-food snacking in no time!