6 Quick And Easy Fall Soup Recipes
Nov 11, 2020
There's a lot of beauty and wonder that accompanies us through the fall season, as nature gets ready to show off its colors. Autumn is cozy — when the mercury drops, we have a natural inclination to take out our wool sweaters and curl up in reading nooks wrapped in knitted throws.

Another trusty fall companion is a bowl of hearty soup. With so many seasonal flavors available to us, from pumpkins to cauliflower to butternut squashes, there are more than enough fall soup ideas for everyone to find their favorite!

The best fall soups not only warm us up but are also incredibly easy to make and effortlessly will last you a whole week if you freeze the leftovers. With that said, here are a few healthy fall soup recipes to try right now.
French onion soup
Why not start this fall by reimagining the classic? For four servings, this simple but hearty recipe only requires around five onions, 64 ounces of beef broth, a little bit of cognac and flour, and some herbs (bay leaves and thyme are ideal).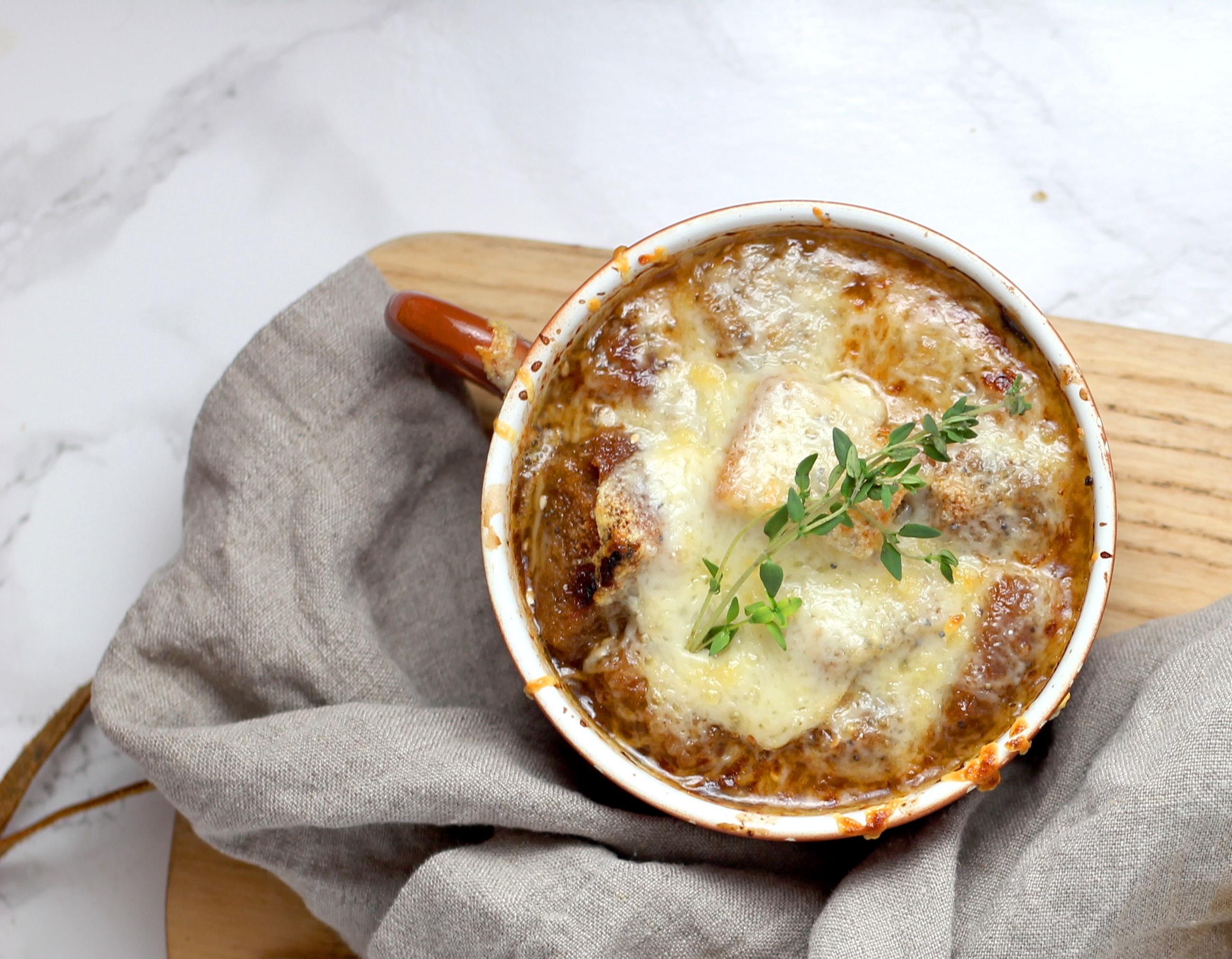 Start by cooking the onions in a heavy stockpot over medium heat with salt and olive oil for about 10 minutes, until they fully release their flavor. Then increase the heat and cook until they are completely brown and caramelized, about 30 minutes. Add some water, if necessary. Sprinkle a little bit of flour and cognac, then add broth and herbs. Simmer for about 20 minutes.

Before serving, heat up your broiler and warm up a few slices of bread with cheese until they are crispy. Serve on top of soup.
White bean and pork cassoulet
To continue with our overview of French cuisine, there's nothing that screams autumn soup recipes more than a hearty cassoulet.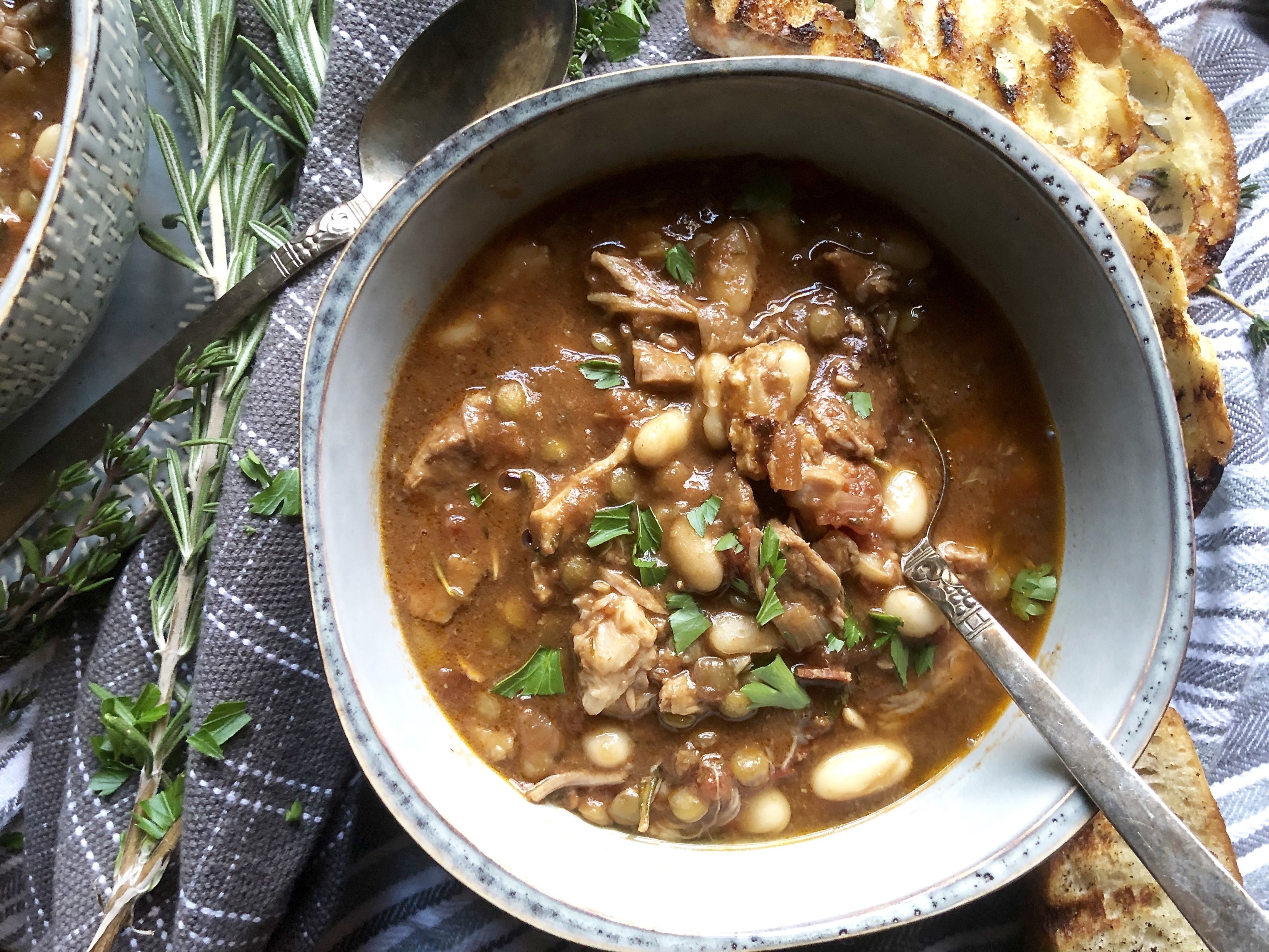 For four servings, you'd need a few slices of bacon, two cups of chicken broth, half a cup of white wine, a few tablespoons of tomato paste, eight cloves of garlic, one onion, a 14-ounce can of diced tomatoes, two pounds of pork, half a cup of lentils, a 15-ounce can of white beans and a few sprigs of thyme.

Start by cooking the bacon your preferred way and cut it into one-inch slices. Mix chicken broth, white wine, tomato paste, garlic, onion, tomatoes, pork, bacon and thyme in a slow cooker. Cook for about six hours. Add lentils and cook for another 30 minutes. Add white beans and cook for a few minutes. One of the best fall soup recipes is ready.
Creamy pumpkin and sage soup
With pumpkins in season, there's no reason not to add their unique flavor to your easy fall soups roster. Try mixing pumpkins with sage, for example, for a delicious puréed soup.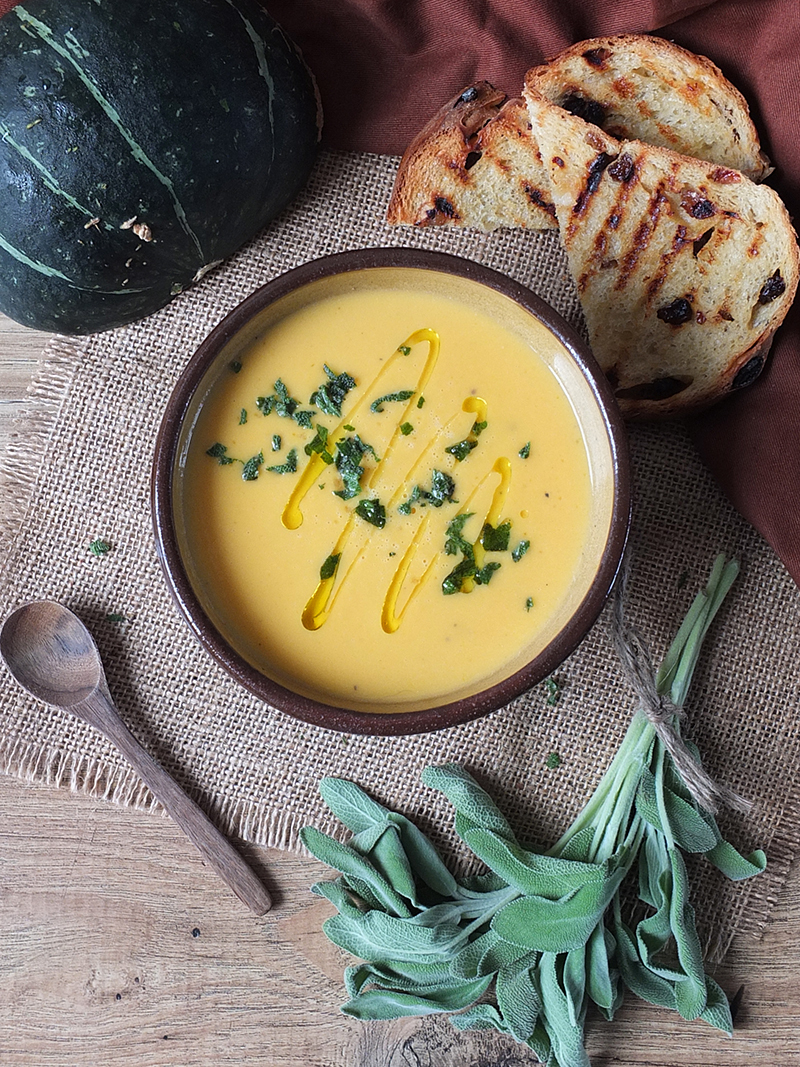 You'll need three onions, chicken broth, puréed pumpkin, some mushrooms for garnish, garlic, sage, ginger, nutmeg and lemon juice. Start by cooking the onions until golden brown, for about 40 minutes. Add garlic, sage, ginger and nutmeg. Cook for five more minutes. Add chicken broth and puréed pumpkin. Simmer for 20 minutes. Blend everything together until smooth. Stir in a little bit of lemon juice, salt and pepper. For garnish, fry some sage leaves and mushrooms separately, and let them cool. Ready to serve!
Butternut squash soup with white beans
Another one of the hearty and healthy fall soups you can make right now with some extra white beans you might have left over from the cassoulet (see above) is a butternut squash soup. This is a really quick and easy recipe that would take you under an hour total to make.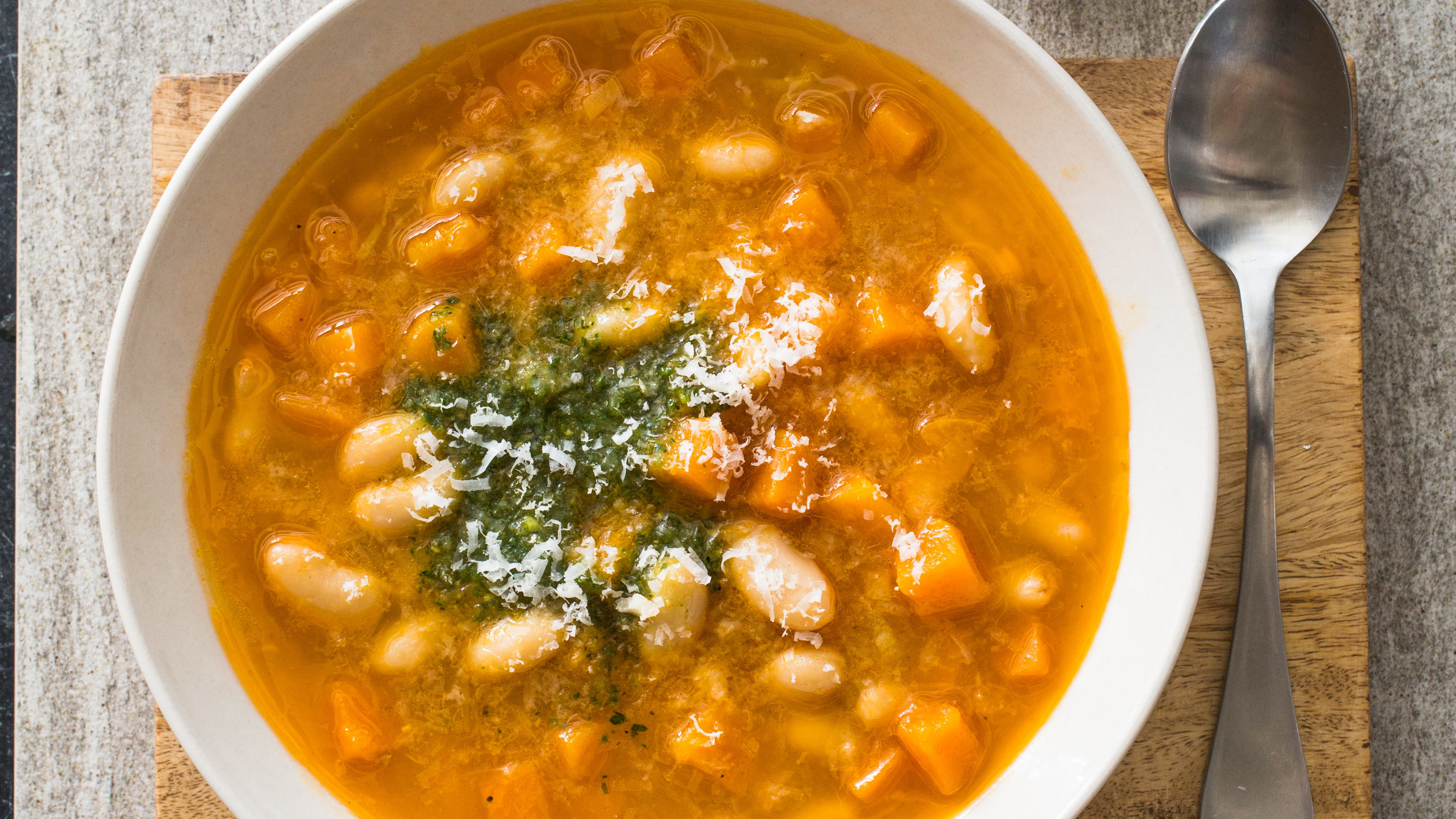 For ingredients, you'd need a large butternut squash, one onion, chicken broth, one can of white beans, one can of chickpeas, half a cup of couscous, garlic, ginger and thyme. Optionally, you can also add some dried apricot and pistachios.

Peel and cut a butternut squash into half-inch cubes. Cook it on medium heat with olive oil for about 10 minutes. Separately, cook the onion for about six minutes, adding garlic and ginger for about a minute. Pour in chicken broth and add the butternut squash and thyme as well as white beans and chickpeas. Cook couscous separately and serve it on top. Yum!
Quick and easy cauliflower soup
Admittedly, not all of us have the time to spend hours cooking lunch, even on the weekend. Not to worry — try this filling cauliflower soup recipe that will only take half an hour to make, from start to finish.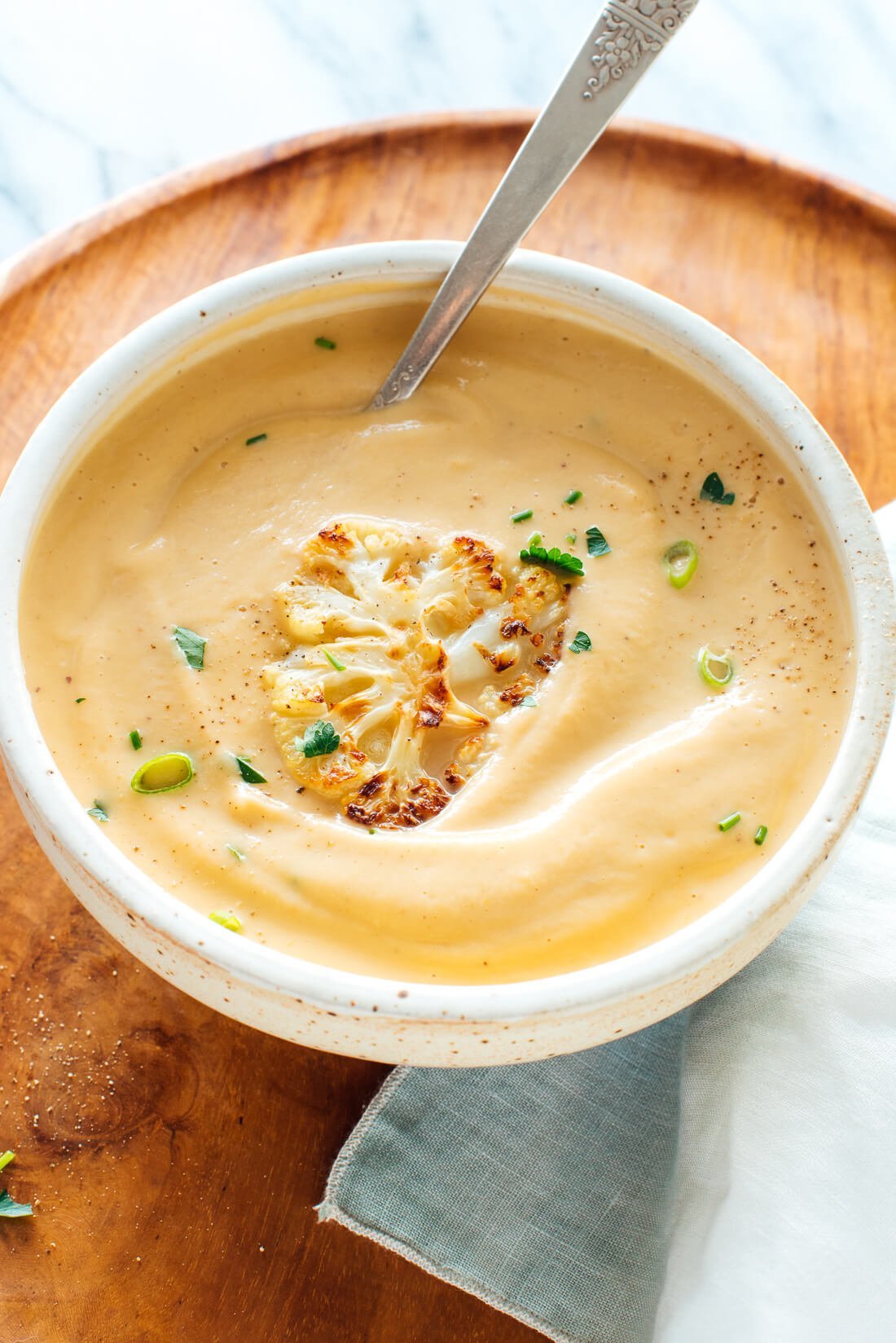 You'll need onion, leek, cauliflower, chicken broth, heavy cream and some chives. Start by cooking onion and leek until tender, for about 10 minutes, mixing in garlic for the last minute. Add cauliflower, broth and cream, and simmer for about 15 minutes, until cauliflower is tender. Blend everything together until smooth and serve garnished with chopped chives.

Vegan fresh tomato soup
Wondering if there are any vegan healthy fall soups you can try? One thing you can do is simply swap the beef or chicken broth out of the recipes above for a vegetable one and not use any meat (ok, maybe not the cassoulet). Alternatively, you should absolutely make a vegan fresh tomato soup with a bit of spice.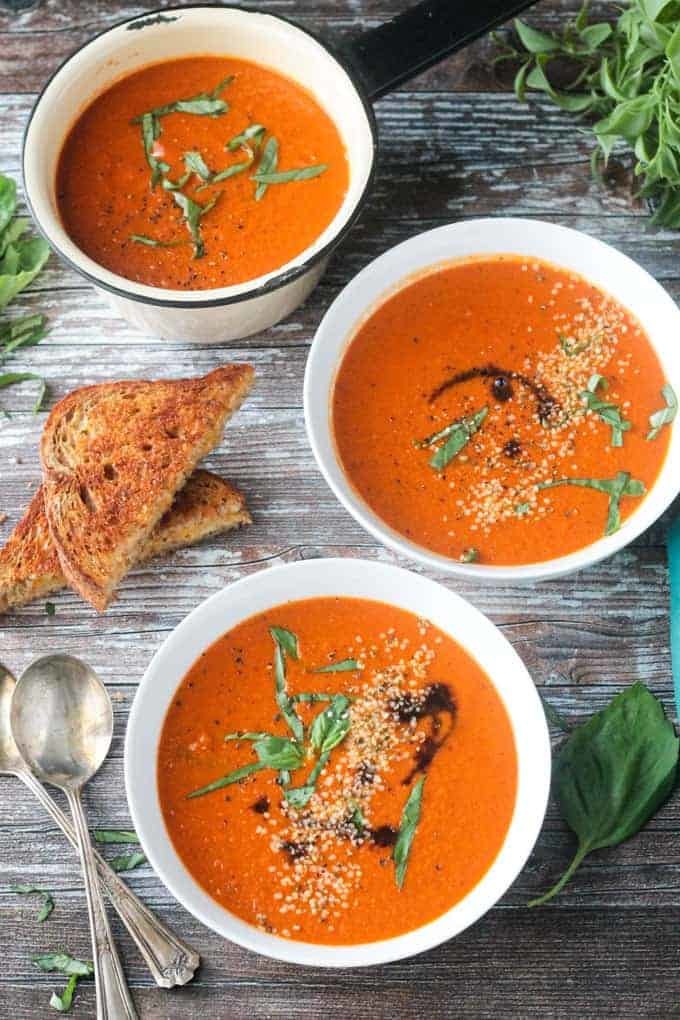 Make sure you have one onion, one red pepper, two pounds of tomatoes, one jalapeno, garlic, cumin, coriander and ginger. First, cook onion and pepper with oil and salt until tender, about 10 minutes. Then add finely chopped jalapeno, ginger, coriander and cumin. After a minute or so, add tomatoes and two cups of water. Cover and cook for 10 minutes. Finally, use a blender to purée the soup until smooth.


There you go: six best fall soups that will elevate your cooking skills for the next few months. Feel free to use these autumn soup recipes as a base and experiment by adding your favorite ingredients and truly making them your own. That would be a whole new level of cozy.