7 Clever Dry Shampoo Hacks
May 5, 2021
Everyone knows that waterless dry shampoo is a lifesaver, especially when you don't have the time to properly wash your hair or just need to stretch out that blowout.

The power of the best dry shampoos, such as Alterna's Caviar Anti-Aging Professional Styling Sheer Dry Shampoo or My Hair. My Canvas. Another Day Dry Shampoo, however, stretches much further than keeping your hair oil- and static-free.

Below, we've collected the top-seven clever ways of how to use dry shampoo to make your hair look perfect in any condition; but first, let's review what dry shampoo actually is.
Why Use Dry Shampoo?
Washing, blow-drying and styling your hair every day takes a lot of time — and it's not even that healthy for your hair. That's where dry shampoo shines.

Dry shampoo uses alcohol or starch-based ingredients to reduce oil, grease and dirt from your hair, and, unlike regular shampoos and conditioners, it can be applied to dry hair, hence the name. It also doesn't need to be washed out.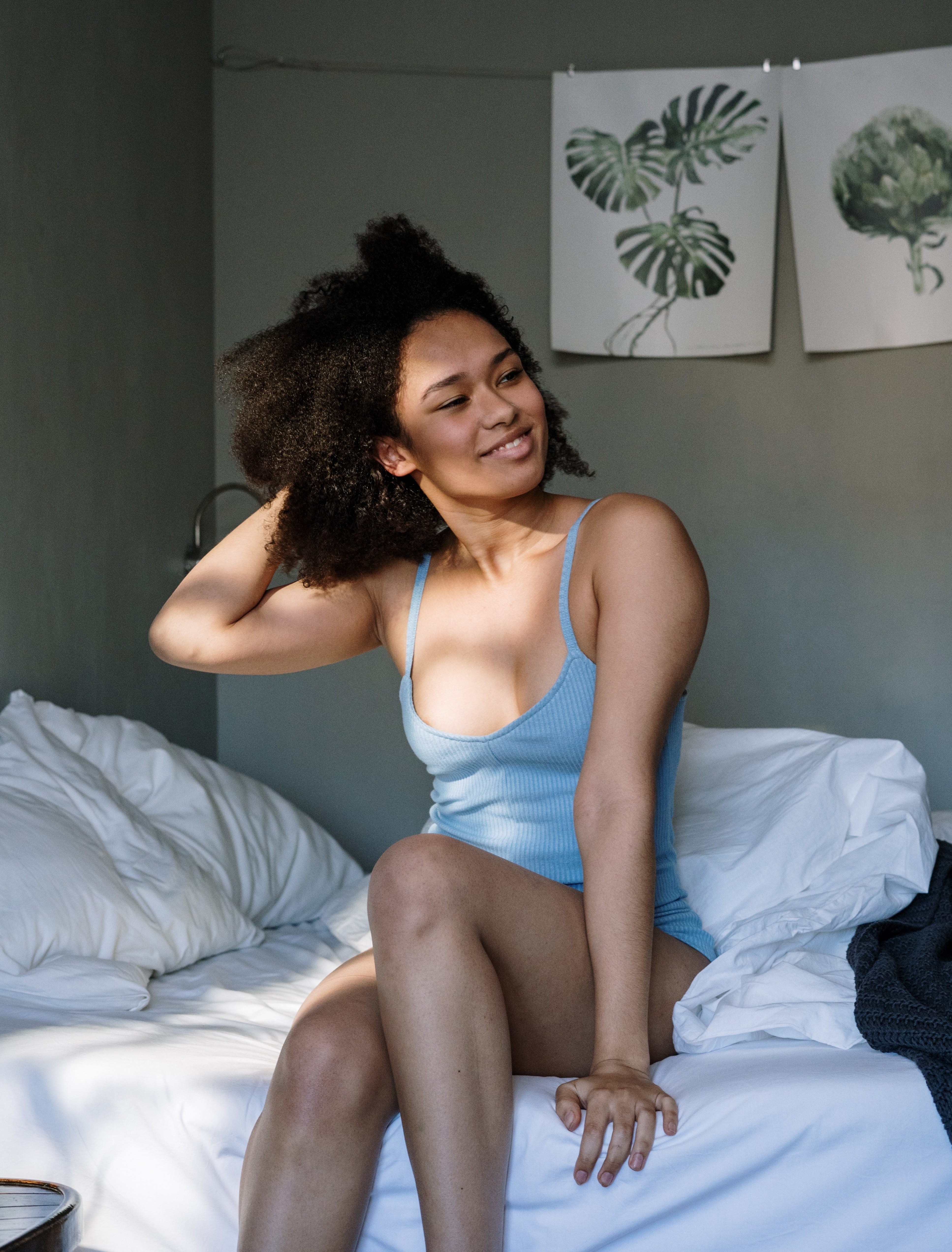 At the same time, dry shampoo is not a replacement for washing your hair, as it's not meant for cleansing, but rather for making your hair appear cleaner by soaking up excess oil. Alterna's dry shampoos also feature a light, natural fragrance that doesn't overpower but leaves the hair smelling and feeling fresh.

If you're wondering how to apply dry shampoo, start at the crown of your head and other areas where oil and shine are visible. Avoid spraying too much. Try three to four short sprays to avoid over-saturating your hair. So with this quick dry shampoo tutorial, here are a few extra things that dry shampoo is good for.
1. Add More Volume
One of the best dry shampoo hacks is using it for pumping up the volume on day-old (or two-day-old) hair.

Just add a little dry shampoo to dry hair, focusing on the roots. Then flip your hair over and use a cool blow-dryer for a minute or so.

You can even try applying dry shampoo to wet hair to get more volume without stickiness. Then blow-dry or air-dry your hair as you see fit.
2. Stop Bobby Pin Slips
If you have soft, fine hair, you know how bobby pins tend to slide out of place all the time, instead of actually holding up your hair.

The solution is to spritz each pin with just a little bit of dry shampoo — this trick will provide a much more secure hold.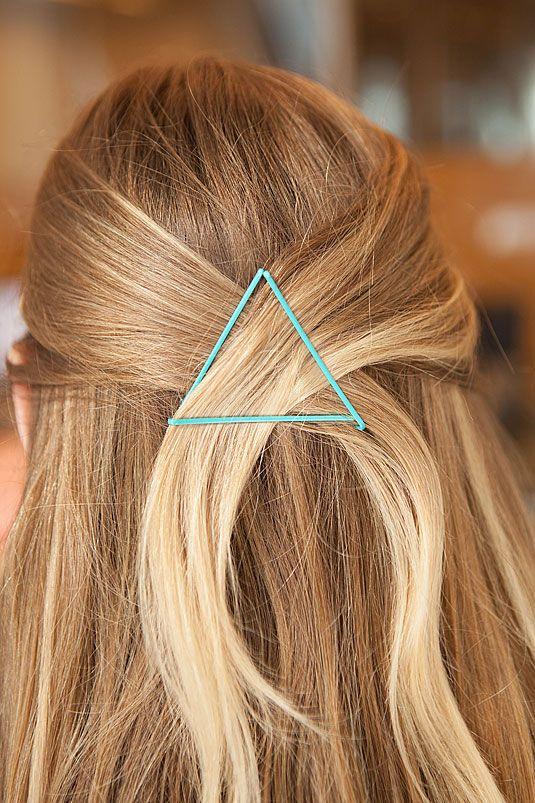 3. Keep Face-Framing Layers Tidy
While we love bang hairstyles, during the summer, they are the first to get that greasy and oily look. To keep them fresh for longer, just spray the underside of your bangs with dry shampoo.
4. Experiment with Color and Highlights
Some dry shampoos are just white; but there's also no shortage of other shades available. While dry shampoo is meant to blend in with your hair, when used right, they can add just enough highlights for dimension. Just pick a shade that's one or two steps lighter than your natural hue.

You can also touch up your roots to temporarily disguise your natural color or even experiment with more wild color combinations. The good news here is that any changes are not permanent at all.
5. Substitute Your Hairspray
When you don't have your hairspray handy, dry shampoo can provide a light hold that's not as sticky and very easy to manage. Even freshly washed hair can benefit from a little bit of the added texture.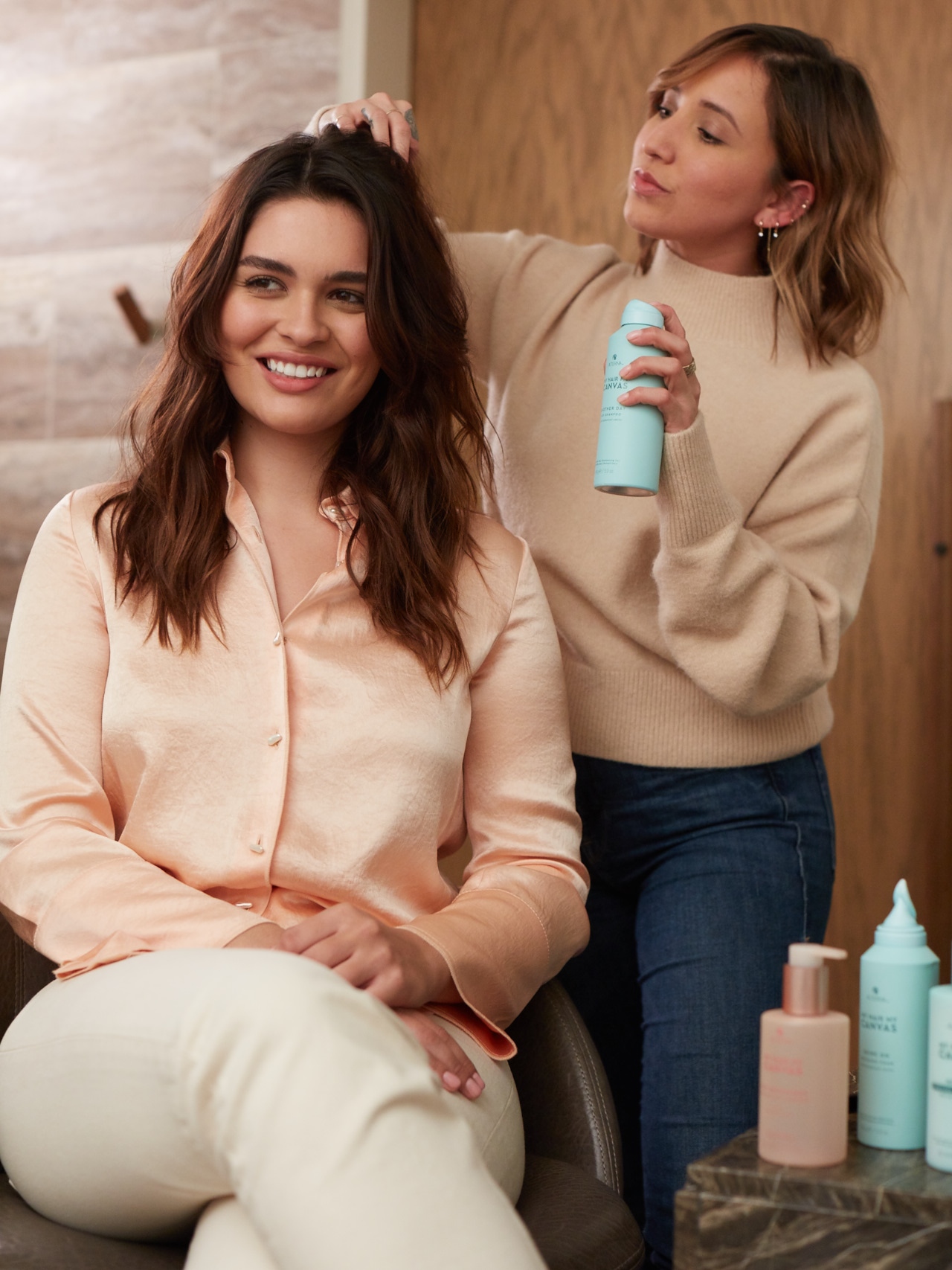 Extra tip: Spray a tiny bit of dry shampoo on your fingers to run through your brows and tame any unruly hairs there too.
6. Prevent Grease Buildup
One more reason to use dry shampoo on clean hair is to prevent all grease and oil from showing up throughout the day (or night, if you use it before bed). Essentially, you can keep your hair fresh for longer without much effort.
7. Useful Non-Hair-Related Tips
Since dry shampoos are made from starch that soaks up oil, they can be occasionally used in cases where you need to keep something dry and fresh.

For example, a tiny bit of dry shampoo on your hands will keep them sweat-free all day for handshakes (keep this one in mind for the handshake-friendly future).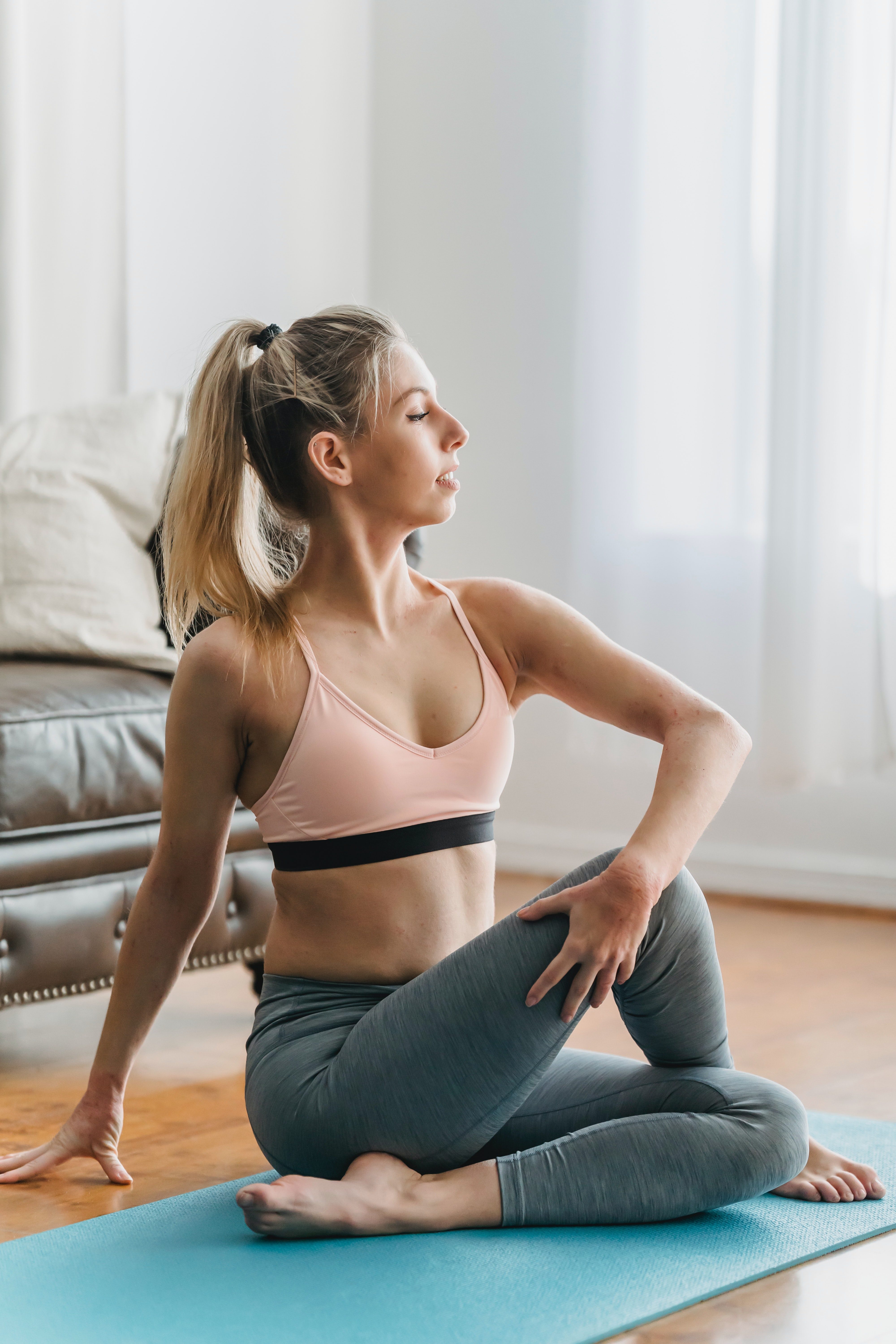 Similarly, you can use dry shampoo as a backup deodorant, but be careful not to leave residue on your clothes. Another popular tip is to use dry shampoo on sneakers to remove odor overnight.

That's our quick dry shampoo tutorial for you, just to show that besides being an incredibly valuable tool by default, it has other interesting use cases as well.

At Alterna, we've recently launched another product that ensures you'll have shower-clean hair at any time, without the actual shower. It's called My Hair. My Canvas. Meltaway No-Rinse Micellar Hair Cleanser. The new formula is fast-drying, leaves no residue and doesn't dry out your hair at all. Be sure to give it a try!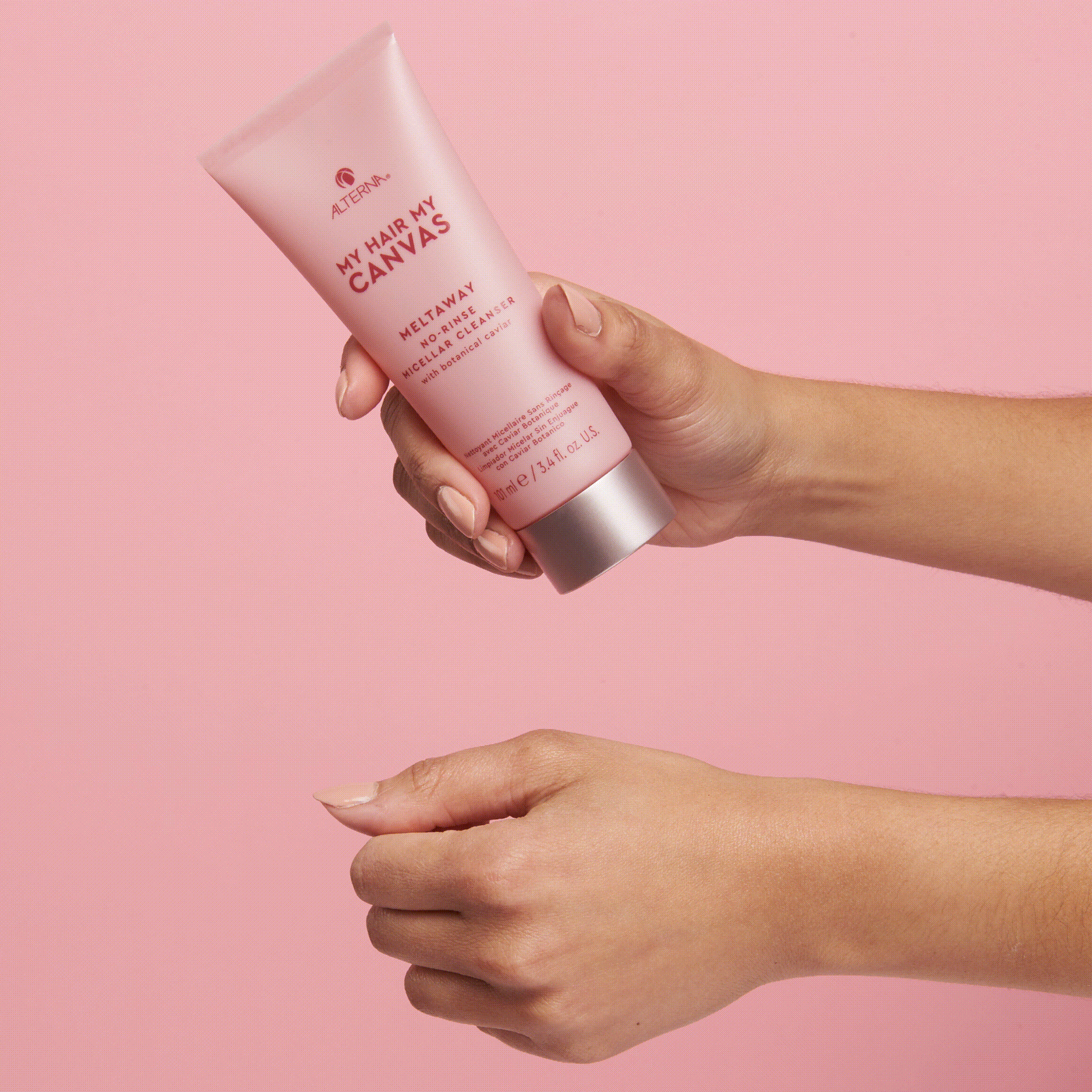 Don't know which Alterna product is right for you? Take a few minutes to click through our Hair Quiz and receive a personalized haircare plan that's perfect for your goals and your type of hair. We're pretty sure a dry shampoo will be in there somewhere!