Beautiful Summer Flower Arrangement Ideas
Jun 2, 2021
Summer is just about to start, which means it's time to dine al fresco in the garden, decorate our balconies and patios, and open all the windows wide to let in that fresh air.

Nothing says summer more than a beautiful flower arrangement on a table or a window sill. It just makes your home so much more cozy, inviting and lively.

The secret here is to learn how to do DIY flower arrangements instead of paying extra for ready-made ones at your local florist — it's not difficult at all, as long as you follow a few guiding principles and some in-style summer flower arrangements ideas.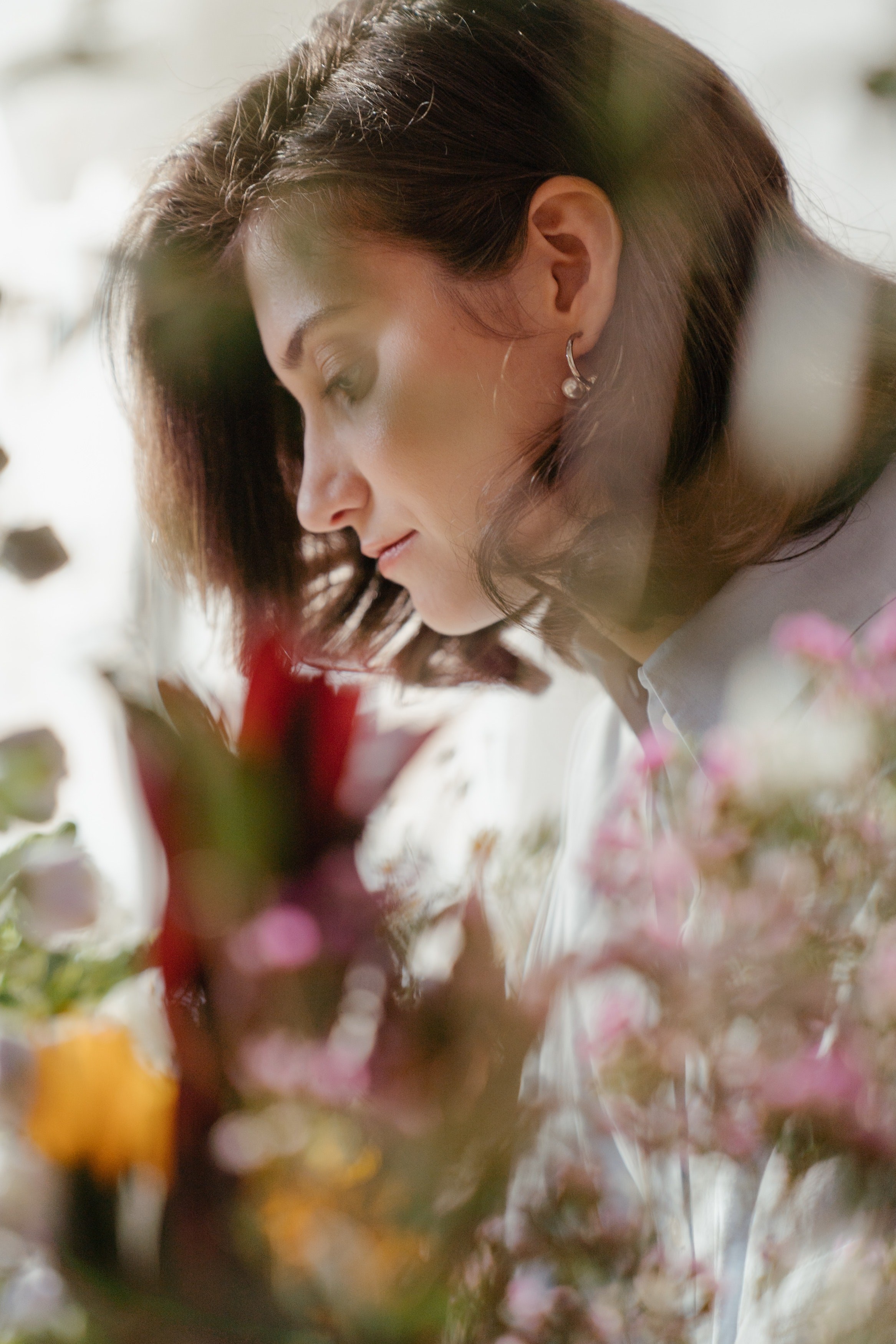 You can use the DIY flower arrangements around your house or even give them as gifts to others. No one will say no to a beautiful bouquet!

There are also so many ideas to experiment with, such as dried flower arrangements, artificial flower arrangements, fresh flower arrangements or a mix of them all. So here are some tips for the kind of flowers you'd want to use to make flower arrangements look great.
Use Similar Colors
With a variety of colors available to us in the summer, our instincts tell us to go all in and show everything at once. But in doing so you could actually risk making your arrangement look too flashy and distracting.

Instead, a great move is to choose your palette carefully and rely on various shades and textures of the same primary color, whether it's pink, blue or white. For example, you can mix roses, peonies and ranunculus, or how about white roses and lilies? You can also add up to one accent color, such as green, to make the arrangement pop a little bit more.
Mix Dried and Fresh Flowers
You can't beat having fresh flowers in your home. However, it's also possible that you might have some dried arrangements left over from winter. Mix them both together for interesting results!

Dried flowers bring earthy hues and unexpected texture to any palette. They are not hard on your wallet and can be reused many times.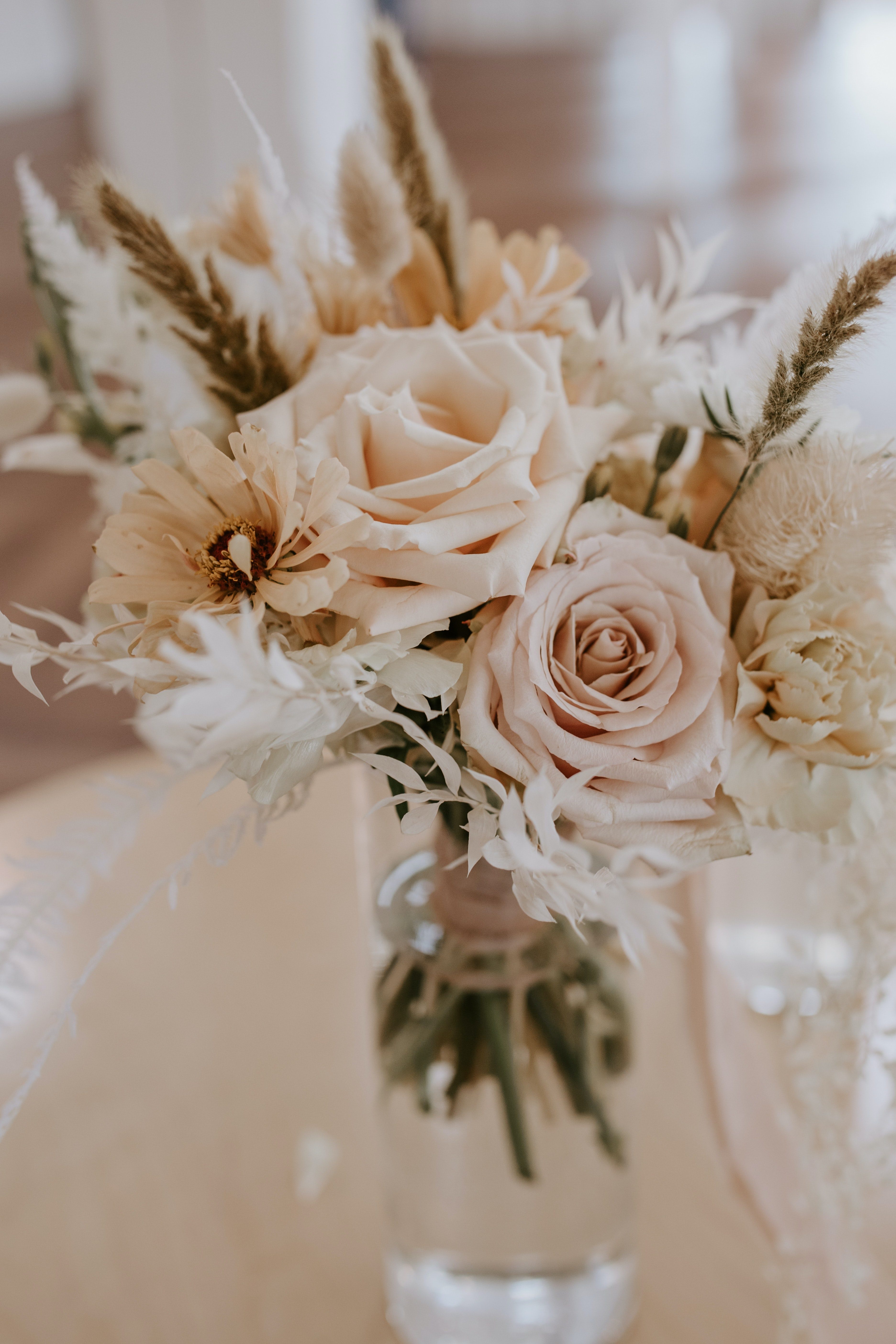 To create dried flower arrangements, first get a small bundle of fresh flowers (e.g. roses) and some basic green foliage. Then add whatever dried flowers or plants you have. We quite like the texture of pampas grass or palm leaves.

Place your large dried flowers in first to create the desired silhouette. Asymmetrically add in a few flowers. Finally tuck in the greenery and accent dried flowers to fill in the gaps.
Find Beautiful Vessels
Where to put your flowers in could have nearly just as much impact as what kind of flowers you use.

The point is you need a variety of vessels for your flowers. And while they do need to be different, they don't have to be expensive at all. You can often find very nice crystal vases for next to nothing at thrift stores. You can also reuse your mason or candle jars, and so on.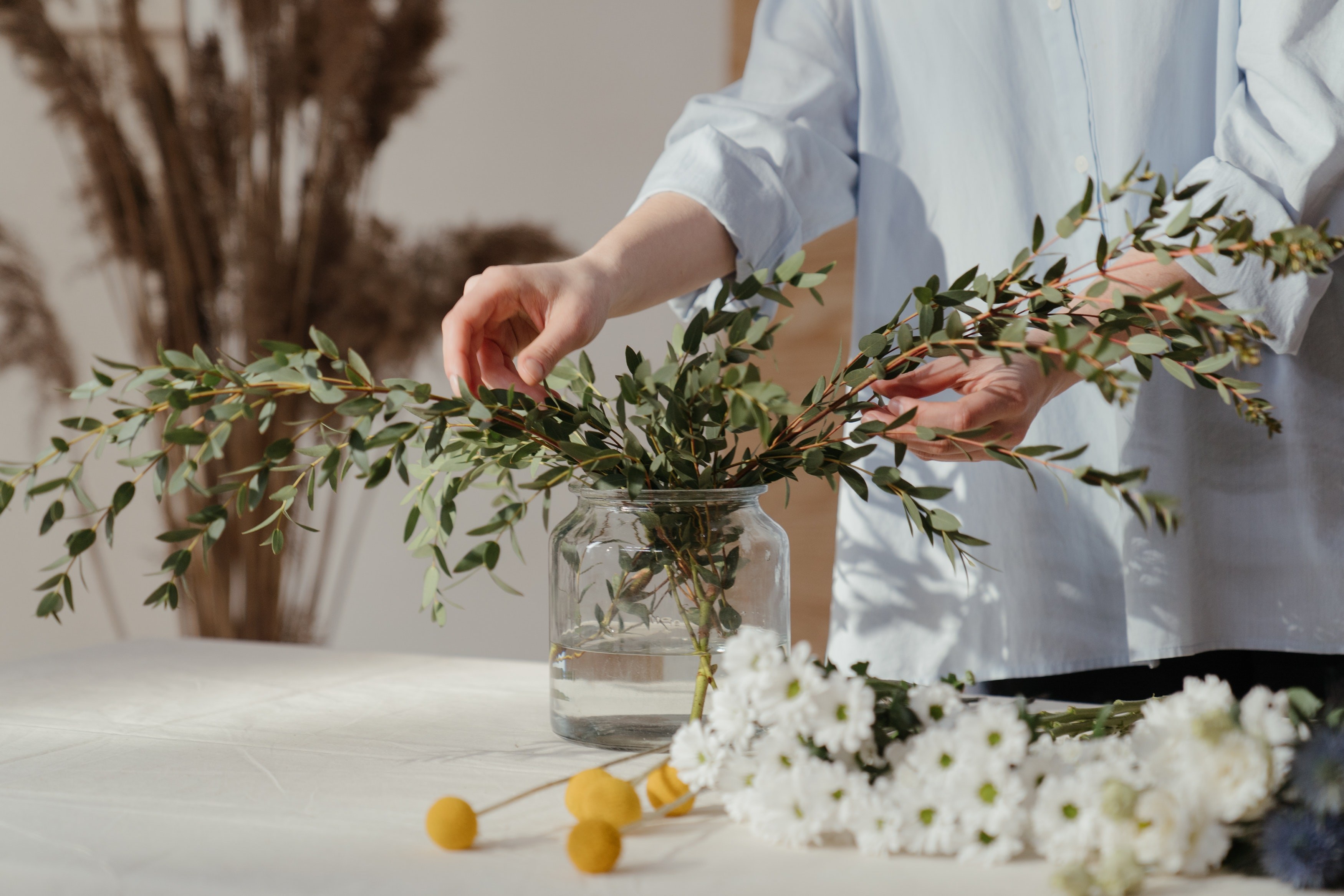 Make sure you have vases of different volume, height, and with both wide and narrow openings. Then you can always arrange your flowers just the way you want them to be.

Tip: Measure the height of your flowers against the vessel you'll put them in and always cut just to the size so the bouquet will keep its shape. You can even use rubber bands if the arrangement keeps getting loose.
Fight Allergies with Artificial Flowers
We all love fresh-cut flowers. But for some of us with allergies, using them is not always possible. Not to worry! You can follow the exact same principles outlined above with artificial flower arrangements as well.
Buy an assortment of artificial flowers of various colors, but only use one or two colors to assemble your arrangements, depending on its placement and your mood. Add a few natural greens or dried grass in there (something you're not allergic to) for extra hues and texture, and you've got a beautiful arrangement for any occasion.
More Flower Ideas
Not sure where to start with DIY flower arrangements? Here are some extra tips for you:

• For a beach vibe, experiment with succulents, white sand, rocks and clear vessels
• For a summery feel, use sunflowers but cut the stems so you don't see them sticking out of your vase
• For some wilderness, try roses, poppies, flowering basil, foxglove and put them all in a terra cotta vase
• For patio decor, get a woven basket and fill it with flowers and herbs like mint, lavender and dahlias
• For a great mood, nothing beats a bunch of freshly cut flowers in the kitchen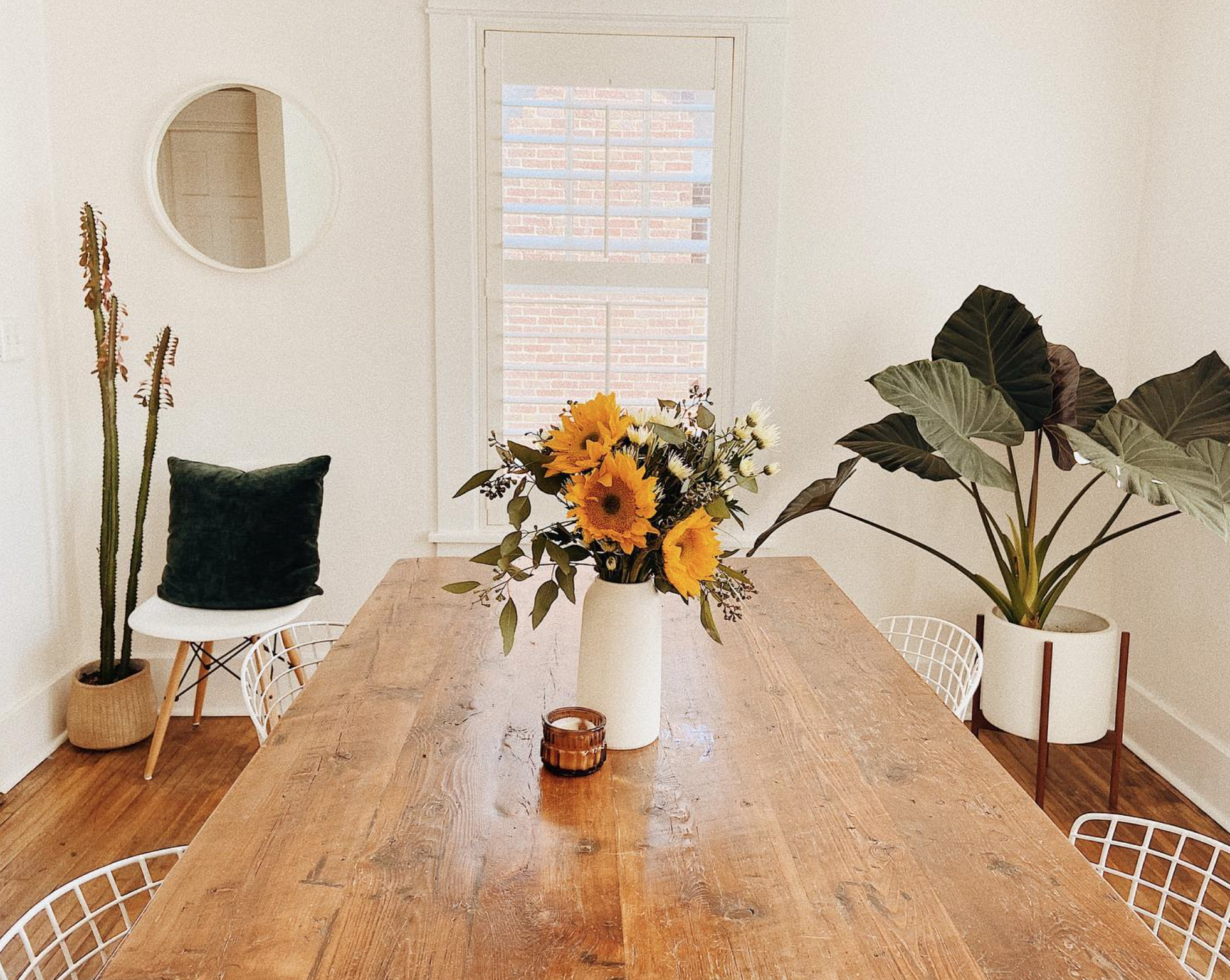 Last but not least, when you go out to buy flowers, try to support your local farmers markets and independent shops, rather than going to the chain grocery store. Not only are you likely to get flowers that are more fresh, you'll probably discover a wider seasonal variety as well.