CAVIAR Anti-Aging Infinite Color Hold Collection
Feb 4, 2019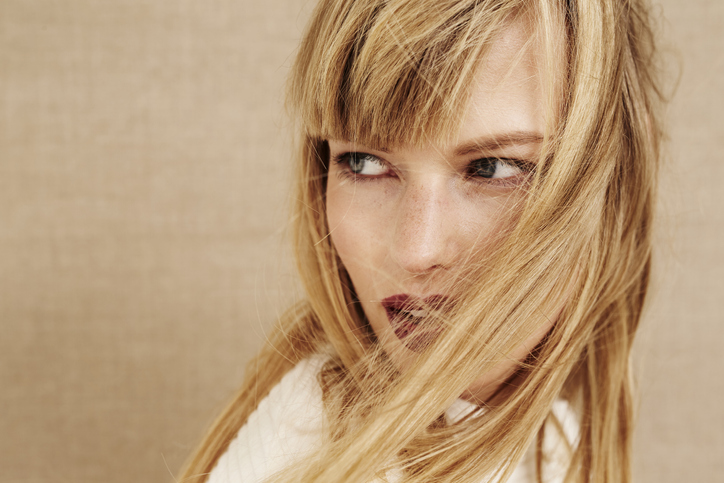 The CAVIAR Anti-Aging Infinite Color Hold collection features a powerful blend of natural ingredients to minimize color fade and replenish moisture. The hero in this line is Alterna's Dual-Capture Complex, a proprietary blend of botanicals including Red Raspberry Leaf Oil and Sunflower Seed Oil. These two ingredients deliver potent Antioxidants and rich Essential Fatty Acids for the ultimate protection against color fade-out, wash-out and dry-out. So, what exactly do Antioxidants and Essential Fatty Acids do for our color treated tresses? Here is the ingredient info: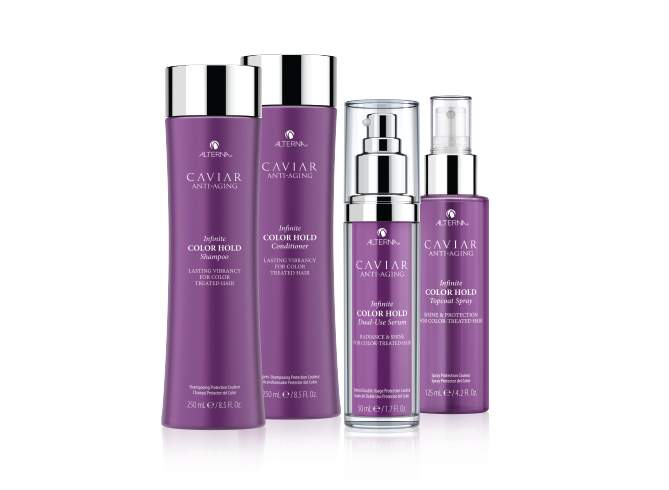 Polyphenols and Vitamins A, C, and E help reduce environmental damage from (exposure to free radicals. When hair is not protected from these free radicals, they can cause oxidation to the hair fiber, which ultimately leads to color fade.
Essential Fatty Acids replenish the natural lipid layer of the hair for better hydration and pigment retention. As a bonus, fatty acids in the Caviar Anti-Aging Infinite Color Hold line also helps smooth the cuticle layer for shiny, vibrant multi-dimensional color.
With a refreshing green tea and raspberry scent, each product contains Alterna's signatures, Age-Control Complex®, Enzymetherapy® and Seasilk®. Now that we have investigated the ingredients, let's explore what each product brings to save color-treated hair.
CAVIAR Anti-Aging Infinite Color Hold Shampoo and Conditioner
This luxurious, gentle cleansing system replenishes lost moisture, reduces color fade and defends against the signs of aging hair.
CAVIAR Anti-Aging Infinite Color Hold Dual-Use Serum
Wrap your strands with a lightweight shroud of UV protection and moisture. Staying true to its name, Dual-Use Serum can be used as a color-charging amplifying addition to conditioner or as a leave-in treatment to protect color and boost radiance.
CAVIAR Anti-Aging Infinite Color Hold Topcoat Spray
And we thought only nails require a top coat! Infinite Color Hold Topcoat Spray is lightweight and locks in long lasting color vibrancy and shine. It is an essential finishing step to preserve vibrant color and add high-shine and gorgeous dimension.