Easy Hair Care Gifts With Alterna Holiday Kits 2020
Nov 25, 2020
You know that time of year when it always feels like time is running out — the pre-Christmas shopping craze! And while you might be used to scouting your local high street and a few malls before, 2020 looks like a particularly challenging year for buying gifts.

But don't despair! When it comes to hair care gift sets (which most of us would be happy to get), Alterna has got you covered, with five new stocking stuffer ideas, each designed with a specific hair care goal in mind.
For the winter season: Caviar Moisture Holiday Trio
Every winter our hair goes through the same challenges trying to fight the elements. Our strands become brittle, dry and frizzy — all because they don't get enough hydration.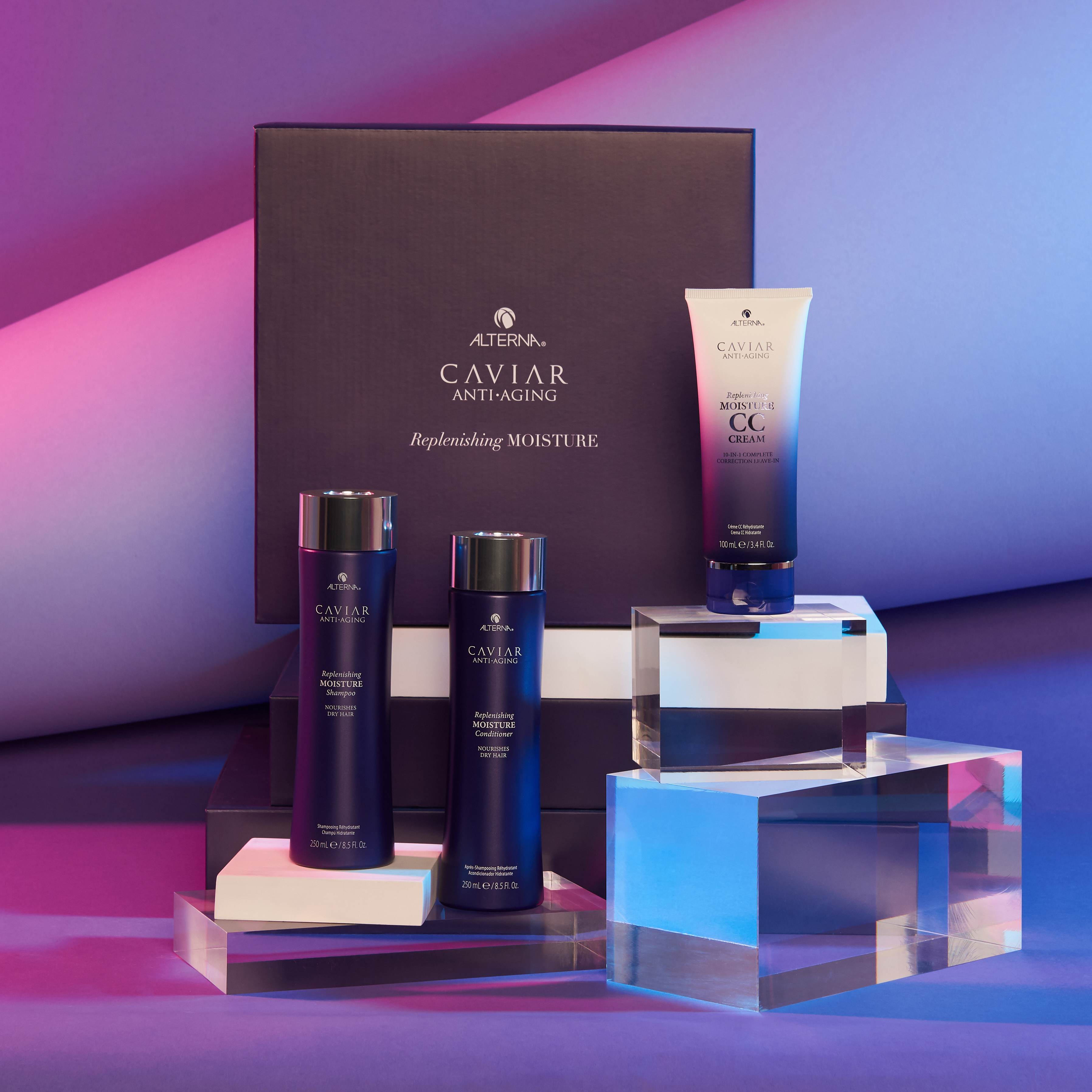 That's why we've picked Alterna's Caviar Moisture Holiday Trio to be one of this year's hair gift sets. With a luxurious cleansing shampoo, a lipid-rich replenishing conditioner and a 10-in-1 complete correction leave-in CC cream, it's a perfect gift for someone who wants to look great, regardless of the outside conditions.
For carefree days: Caviar Volume Holiday Trio
Sometimes, volume is all that's needed to save the day — if only you could lift up your locks and infuse them with fullness, you wouldn't need to spend an hour in front of the mirror in the morning.

So give the gift of volume to someone you care about with Alterna's Caviar Volume Holiday Trio. Featuring a multiplying volume shampoo and body-building conditioner, this is the perfect hair gift guide to worry-free hair days. In addition, the kit includes a 10-in-1 CC cream to always keep your hair properly nourished and moisturized.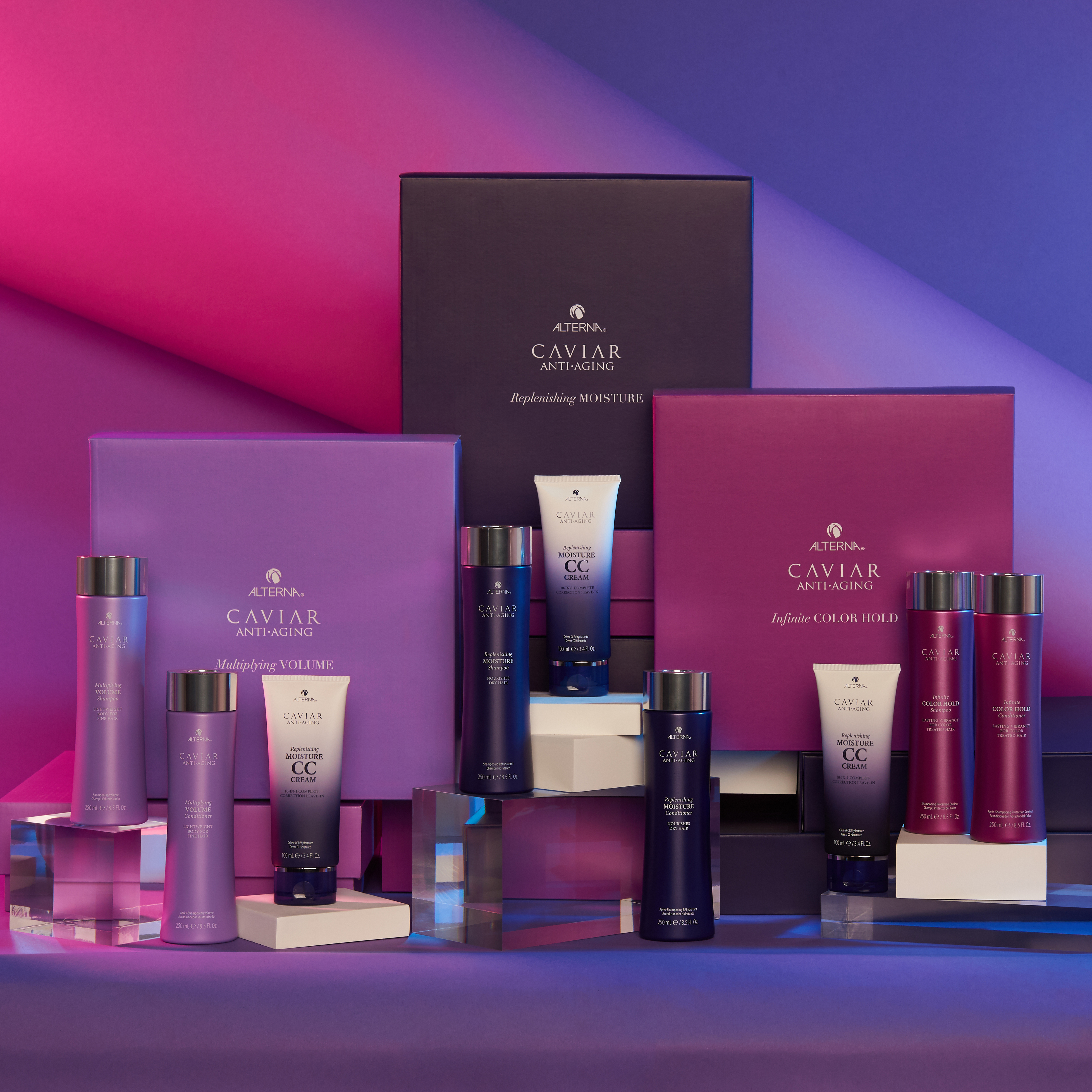 For new explorations: Caviar Color Hold Holiday Trio
It's likely that you know someone who loves to experiment with their hair color come winter, if only to distract themselves from the grayness outside. You might even wonder what kind of stocking stuffers would you get for them?

Alterna's Caviar Color Hold Holiday Trio combines a color-protecting cleanser and a hydrating conditioner with a 10-in-1 replenishing moisture CC cream — all designed to minimize color-fade and maintain the perfect shine and color vibrancy of your hair.
For everyday use: My Hair. My Canvas. Gloss Trio
When thinking about holiday gift ideas, especially when it comes to hair care, it's not easy to find something suitable for someone who only uses vegan products.

Luckily, My Hair. My Canvas. Gloss Trio combines a vegan moisturizing shampoo and conditioner that enhance shine, add smoothness and improve manageability of your hair. In addition, the kit contains a lightweight multitasking gloss for taming frizz and boosting shine.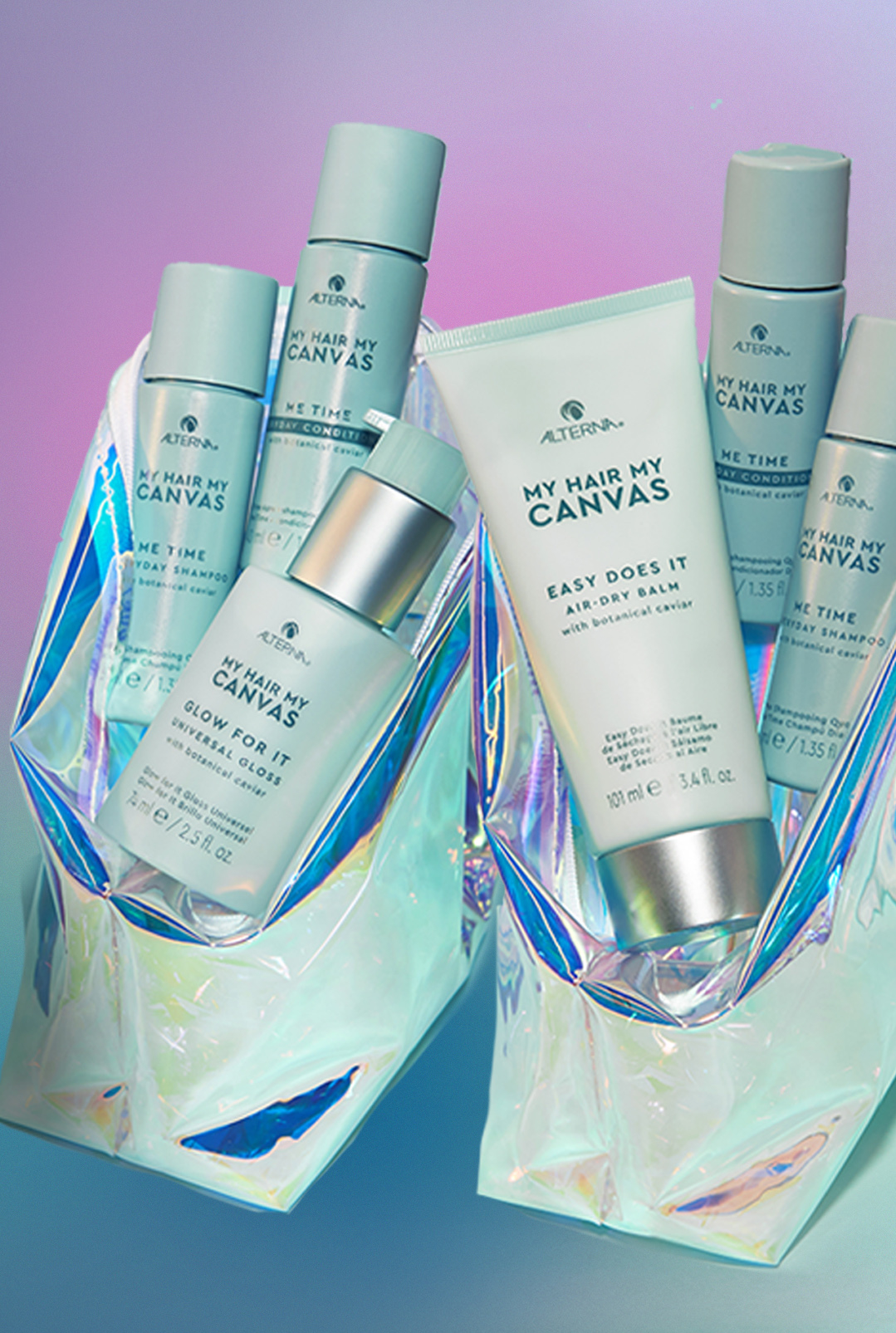 For effortless styling: My Hair. My Canvas. Air Dry Trio
Even though most of us are spending holidays at home, we still want to look great, experiment and style our hair a bit differently to fit our mood.

To meet this need, one of Alterna's 2020 hair gift sets is My Hair. My Canvas. Air Dry Trio. This kit includes a daily vegan moisturizing shampoo and conditioner that both improve smoothness and manageability of your hair as well as a lightweight air-dry balm that makes heat-free styling a breeze in addition to controlling frizz.


With these five hair care gift sets, you have everything you need to do your Christmas shopping early and ensure your loved ones can boast luxurious and healthy hair throughout the winter. And if you decide to save one of the hair gift sets for yourself, we won't blame you — after all, giving your hair a healthy treat is never a bad idea.