Start Your Valentine's Or Galentine's Day With Aromatherapy
Feb 10, 2021
Even in this climate, when for most of us Valentine's or Galentine's (gathering with your gal friends on February 13) Day will be spent virtually over video calls, we want to look good.

As you know, looking good is feeling good. And feeling good is great. So how do you prepare yourself for a virtual date night? We suggest you pay special attention to aromatherapy this year.
What Is Aromatherapy?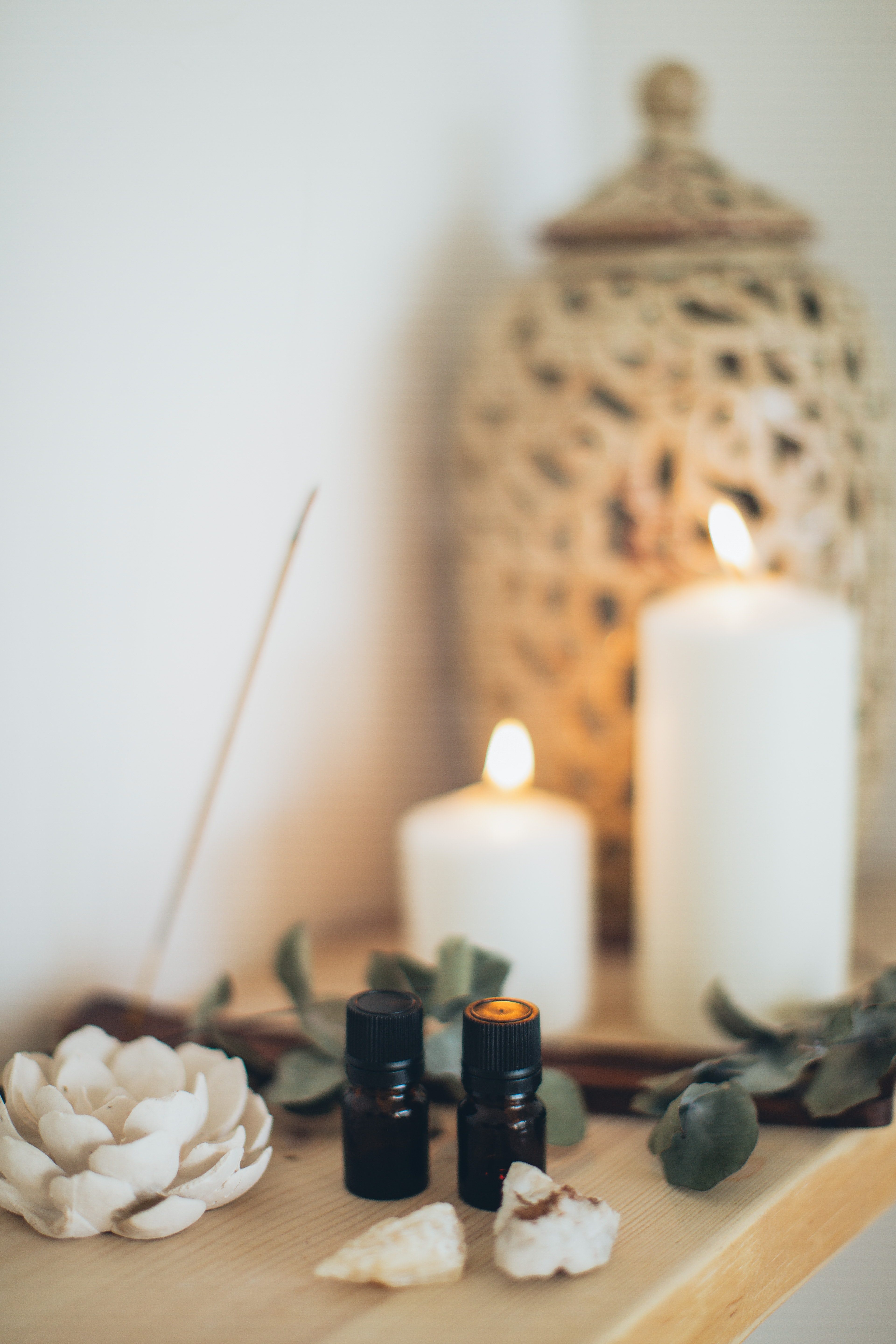 Aromatherapy is simply the practice of using naturally extracted essential oil sets and aromatherapy oils to enhance your well-being.

When you and your environment smell good, it helps you relax, soothe your body, improve sleep quality, treat headaches and generally keep yourself present and grounded.

There are a few ways you can engage in aromatherapy:
• Use aromatic products, from shampoos to moisturizers
• Apply fragrance to your body, such as perfume
• Buy or make aromatherapy candles
• Create other useful products like DIY lip scrubs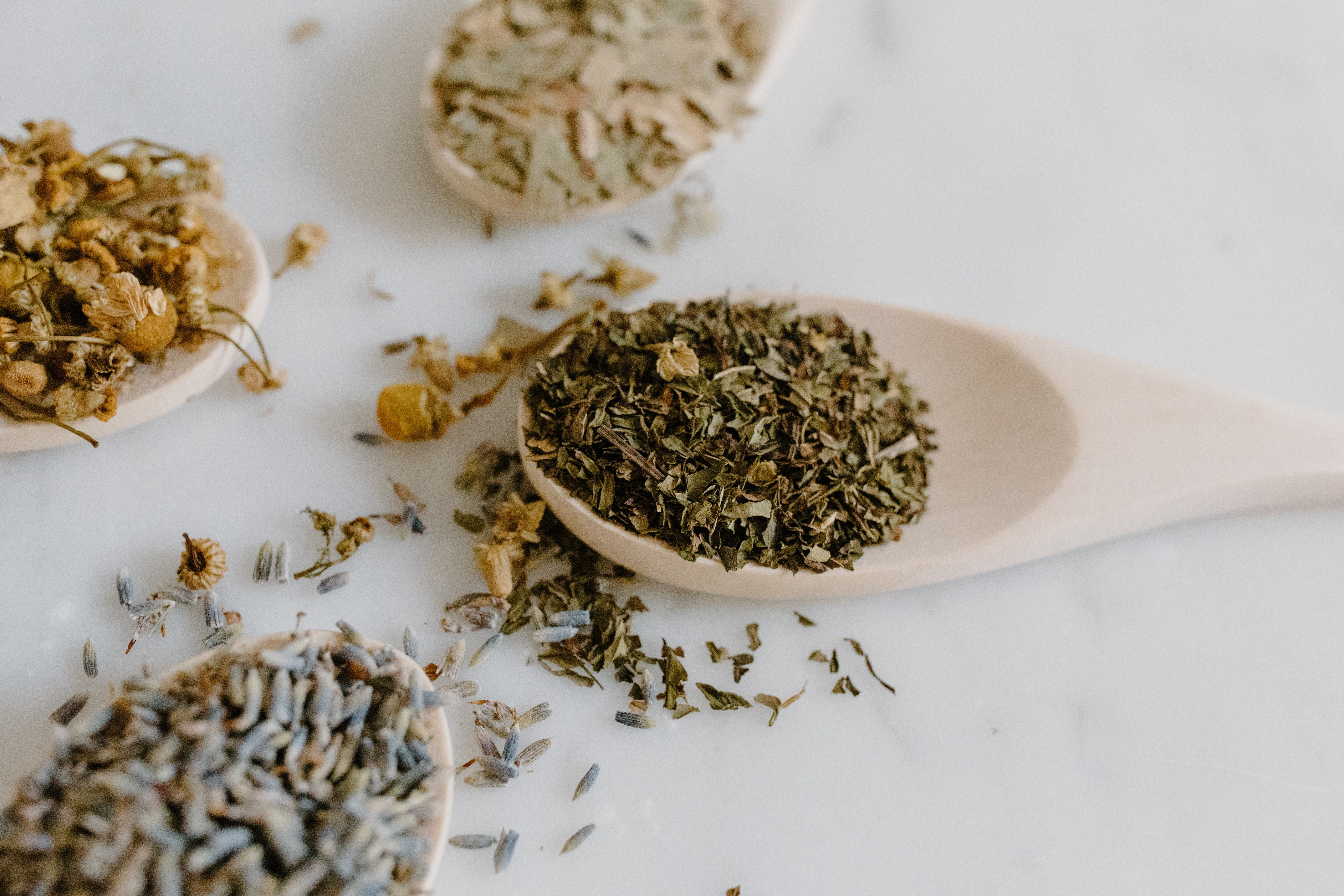 Another question is what are the best essential oils to use for your aromatherapy? You can certainly rely on your own taste, but here are some of the most popular ones:
• Orange, cedar and vanilla help reduce anxiety and tension in the body
• Lemon and jasmine keep us alert
• Peppermint stimulates our body
• Rosemary and grapefruit enhance our memory
• Cinnamon makes us more creative
• Lavender means the ultimate relaxation
Caution: Never apply essential oils directly to your skin. Since they are so concentrated, you need to use a carrier oil to dilute them. Or, even better, use them for aromatherapy only.
Take an aromatic shower or bath
The most effective way to smell good is to use scented body and hair care products in your daily routine.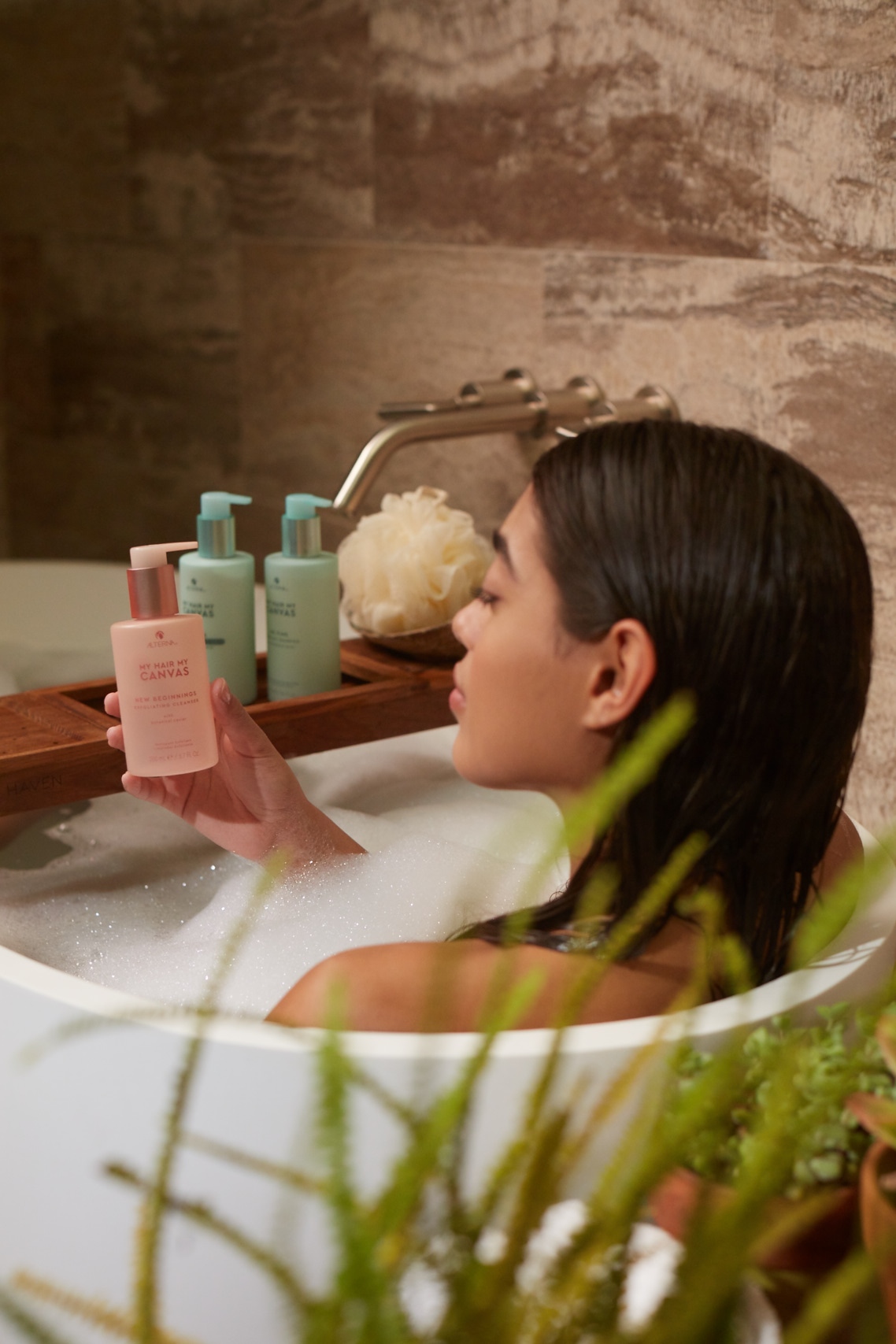 Our My Hair. My Canvas. product line, featuring everything from Another Day Dry Shampoo to Any Way Texture Spray to More to Love Bodifying Conditioner, is exactly about how hair care products should not only make your hair look good but also feel good. Their signature aroma, with refreshing notes of bergamot, key lime, zesty grapefruit, spearmint and eucalyptus will have a soothing but at the same time energizing effect on your day.

Wondering which My Hair. My Canvas. products are right for you? Just take our quick Hair Quiz to receive your individual hair care plan.
Apply perfume for maximum effect
Even if you spend the whole day at home, why not amplify the aromatic effect by using your perfume?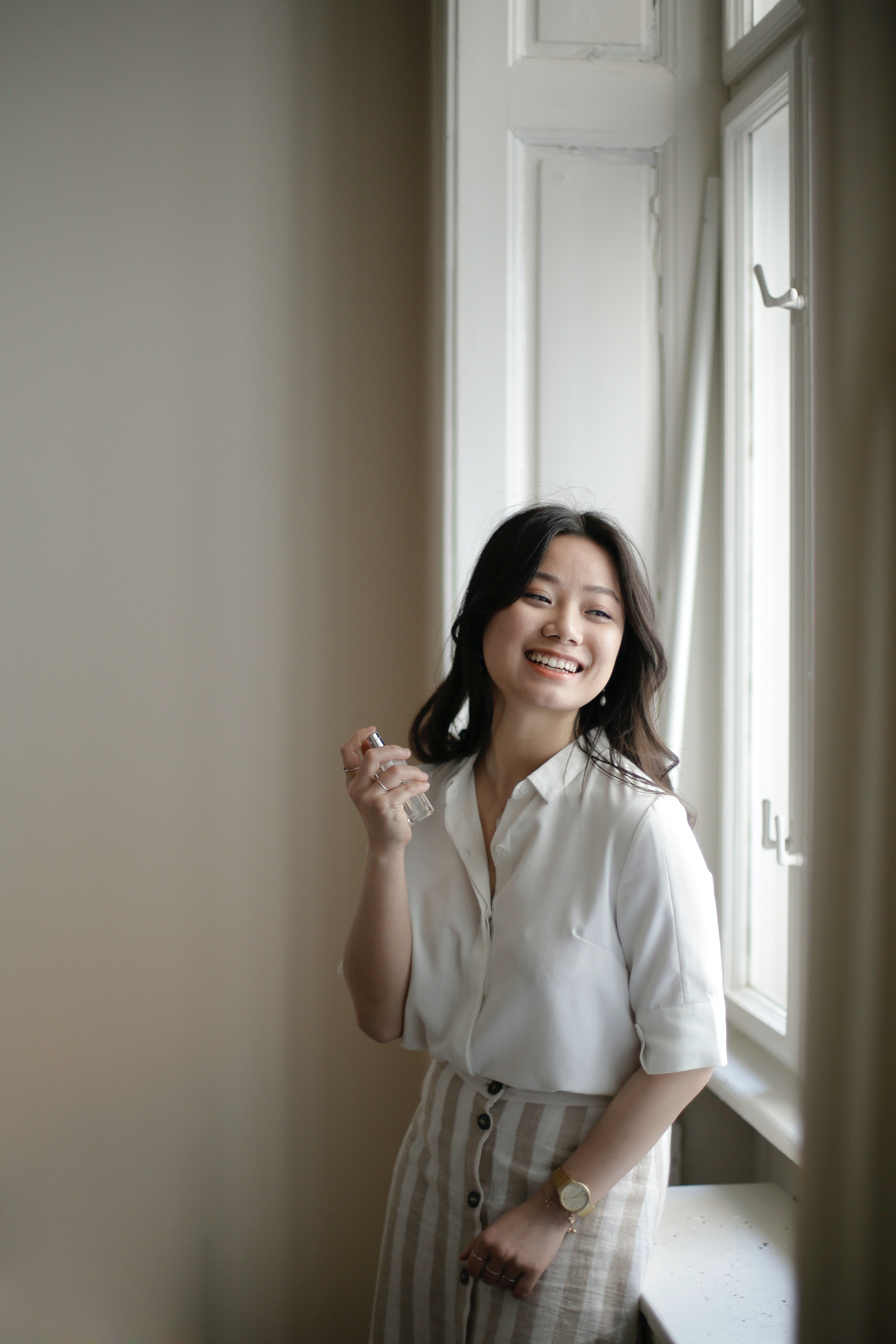 The key is to apply just a little bit of your perfume to your body's pulse points, mainly the back of your neck and your wrists. As your body heats up, the scent will become more and more present.

Another tip is to spritz your hairbrush with hair perfume and then run it through your hair. The fragrance will last throughout the day.
Make your own scented lip scrub
A wonderful and inexpensive addition to your aromatherapy routine could be a homemade lip scrub. It will not only help exfoliate your lips and remove dead skin but also moisturize and hydrate them. The best part is that you can add any essential oil recipes you like to it as well.

For a simple DIY lip scrub, you'd need:

• Brown sugar
• Honey
• Coconut oil
• Lavender essential oil (make sure it's suitable for topical use)
Just mix everything up and leave it in the fridge. When you take the lip scrub mixture out, break the hardened part with a fork and let it soften. Use as needed.

Once you get used to the lavender scent, you can switch for a different essential oil set or try more involved DIY lip scrub recipes.
Find the perfect scent for your home
When it comes to your home, there's hardly anything more pleasant than your favorite fragrance being diffused throughout. There are two easy ways to do it.

First, you can simply mix the best essential oils with water in a small spray bottle and occasionally spray it around the house for quick and wonderful freshness.

Second, you can make your own aromatherapy candles. Don't be sceptical — it's much easier than you think, not to say much cheaper than buying candles in stores.

To make a candle, you'd need:

• An old jar or any other container
• Beeswax
• Coconut oil
• A wick
• Essential oils for candle making
• Lavender petals (optional)
Melt the wax with coconut oil and add a few tablespoons of essential oils. Place the wick in the jar and pour the mixture in. Add petals if needed and let it harden.
There you go, a soothing aromatherapy routine for your Valentine's or Galentine's Day is ready: start a bath with scented hair care products, use your perfume, apply a bit of DIY lip scrub, spray a custom scent around your home and finish the day with a homemade candle. A true sensorial experience.