How To Get Rid Of Frizzy Hair
Aug 28, 2019
Frizz is the bane of every curly-haired girl's existence. But for girls with straight or wavy hair, it's a common struggle too. In the summer, when the humidity is high, the frizz can be even worse. There are times when you feel you can own your frizz, but there are other times when you'd really love to wear a more sleek hairdo.

Whether you have frizz due to humidity or heat damage, if you've been wondering how to get rid of frizzy hair or how to make hair less frizzy, there are a few remedies, tips and special frizzy hair products to help you combat these bothersome flyaways.
What causes frizzy hair?
The first step to getting a sleek style is to understand what causes frizzy hair. You've likely found yourself asking many times, "why is my hair so frizzy?" Frizz occurs when the cuticle of the hair is raised, thus allowing moisture to pass through and giving your hair a dry appearance. When you take your dry hair out into a humid environment, it wants to absorb all the moisture in the air — giving you even more unwanted frizz.
If you have curly hair, you're more likely to have frizz than someone with straight hair because of dehydration in the strands that may be due to not simply drinking enough water, using a drying shampoo or having over-processed chemicals in your hair, such as bleach, which may have damaged the cuticle. When curly hair is straightened with heat tools, the bonds in the hair are broken down, which makes it appear straight. Humidity and moisture though could cause the strands to attempt to curl back to their original pattern, resulting in a frizzy look.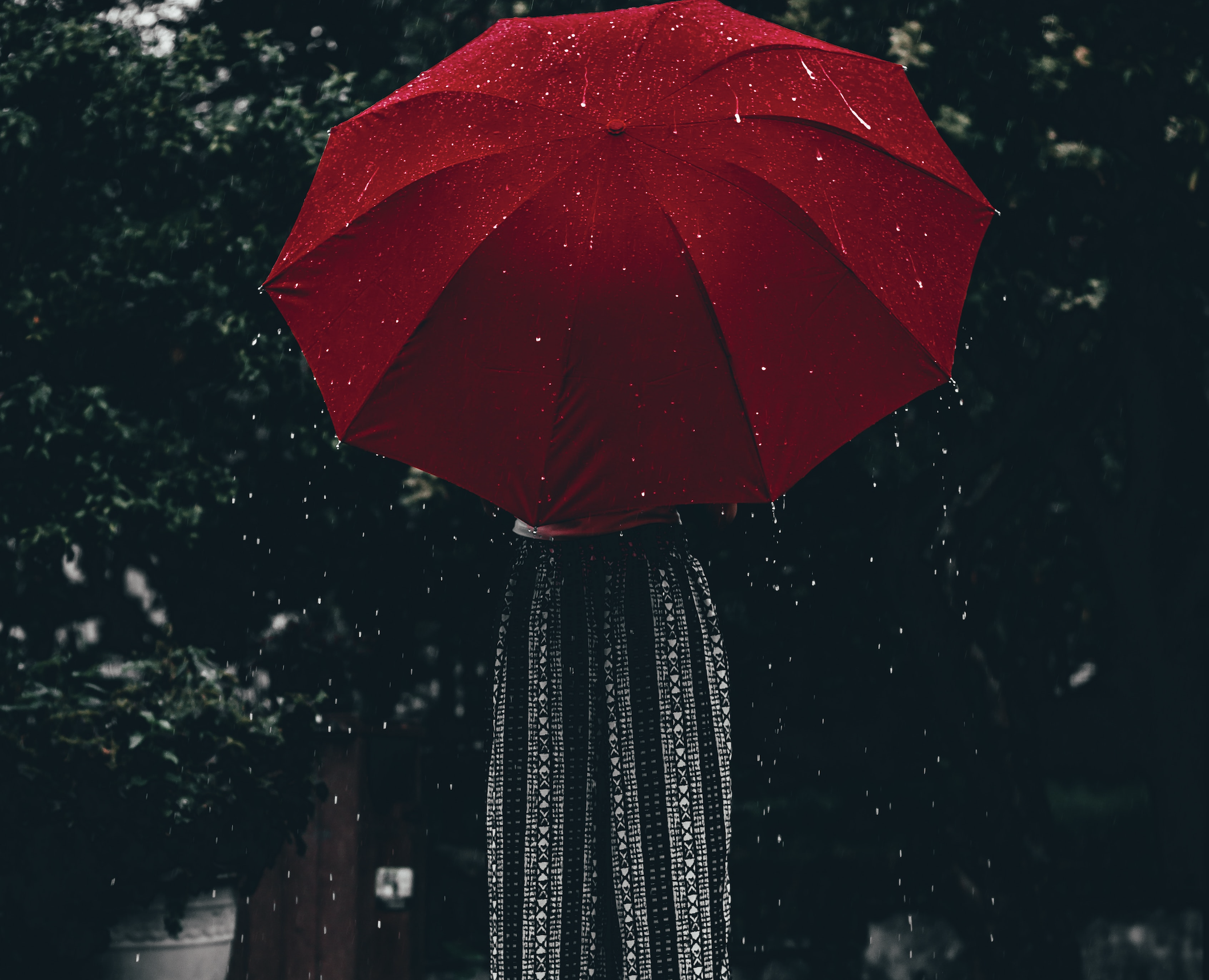 Best products for curly frizzy hair
Looking for the best shampoo for frizzy hair? Try a glycerin-packed shampoo first, such as Alterna's Caviar Anti-Aging SMOOTHING ANTI-FRIZZ Shampoo. It will instantly help you tame frizzy hair and protect it against humidity — the shampoo has been clinically proven to provide over 80% less frizz in hair within the course of 72 hours. It contains a hydrolyzed vegetable-derived protein and silicone blend specifically designed to fortify hair.
Effective frizzy hair products almost always contain silicones. These silicones work by attaching to the hair to stop external moisture from getting into the hair shaft. For a special blend of essential ingredients that help the hair retain its moisture and provide humidity protection, sample the entire collection of Caviar Anti-Aging SMOOTHING ANTI-FRIZZ products, including conditioners and oil mists.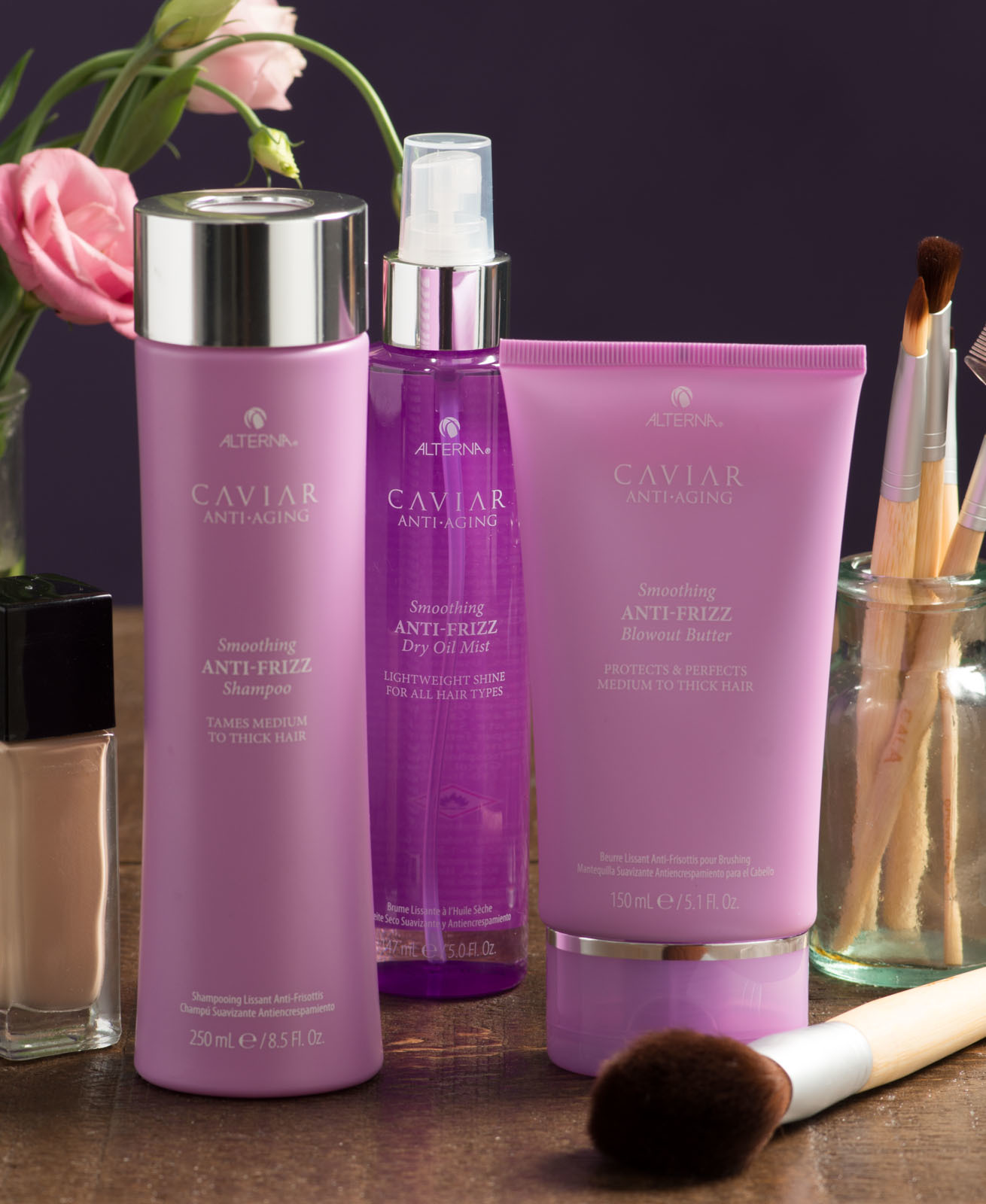 How to control frizzy hair daily
Remember, if you see frizz when your hair is wet, it's also going to be frizzy when it's dry. After you use an anti-frizz shampoo and conditioner, add hair butter or oil to help style your hair. Try using one of the best hair products for frizzy hair, Alterna's Caviar Anti-Aging SMOOTHING ANTI-FRIZZ Blowout Butter. For best results, apply to your damp hair from roots to ends before blow-drying — it will help keep your hair in place without looking greasy.
Then add a nourishing oil with your fingers to moisturize your curls, enhance curl definition and hold your hairstyle. To be extra safe, finish your blow-dry with a blast of cold air.
Instead of using a regular bath towel to dry your hair, try a microfibre one to avoid disturbing the hair cuticle layer. Don't forget to keep your hands out of your hair to avoid creating additional frizz.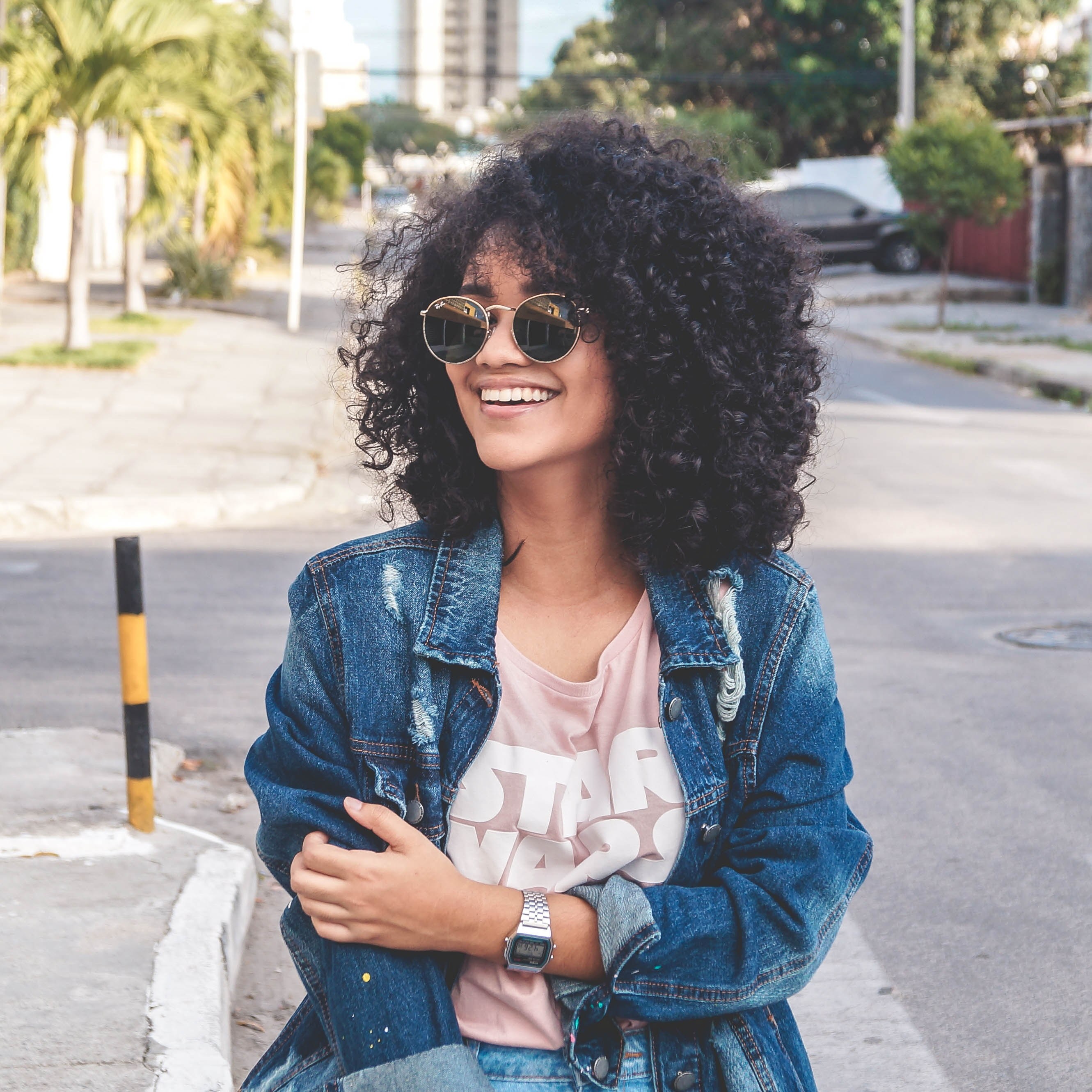 Trying the tips, tricks and products above will help you control frizz, but remember that changes to your hair care regimen, such as the addition of new treatments or oils can take several applications for a difference to show. Be patient and stick to your new haircare routine for best results. Then you'll be leaving the house frizz-free in no time.