How to protect color-treated hair in the summertime
May 11, 2022
Summer is swiftly approaching and as excited as we are for 'swim, surf, and sunbathing' we're also dreading what sun, salt water, and chlorine will do to our hair. We hate to be the bearer of bad news but it's important to note that these factors can cause damage as bad as our curling iron so we've compiled a list of summer hair care tips that you can easily incorporate into your daily routine.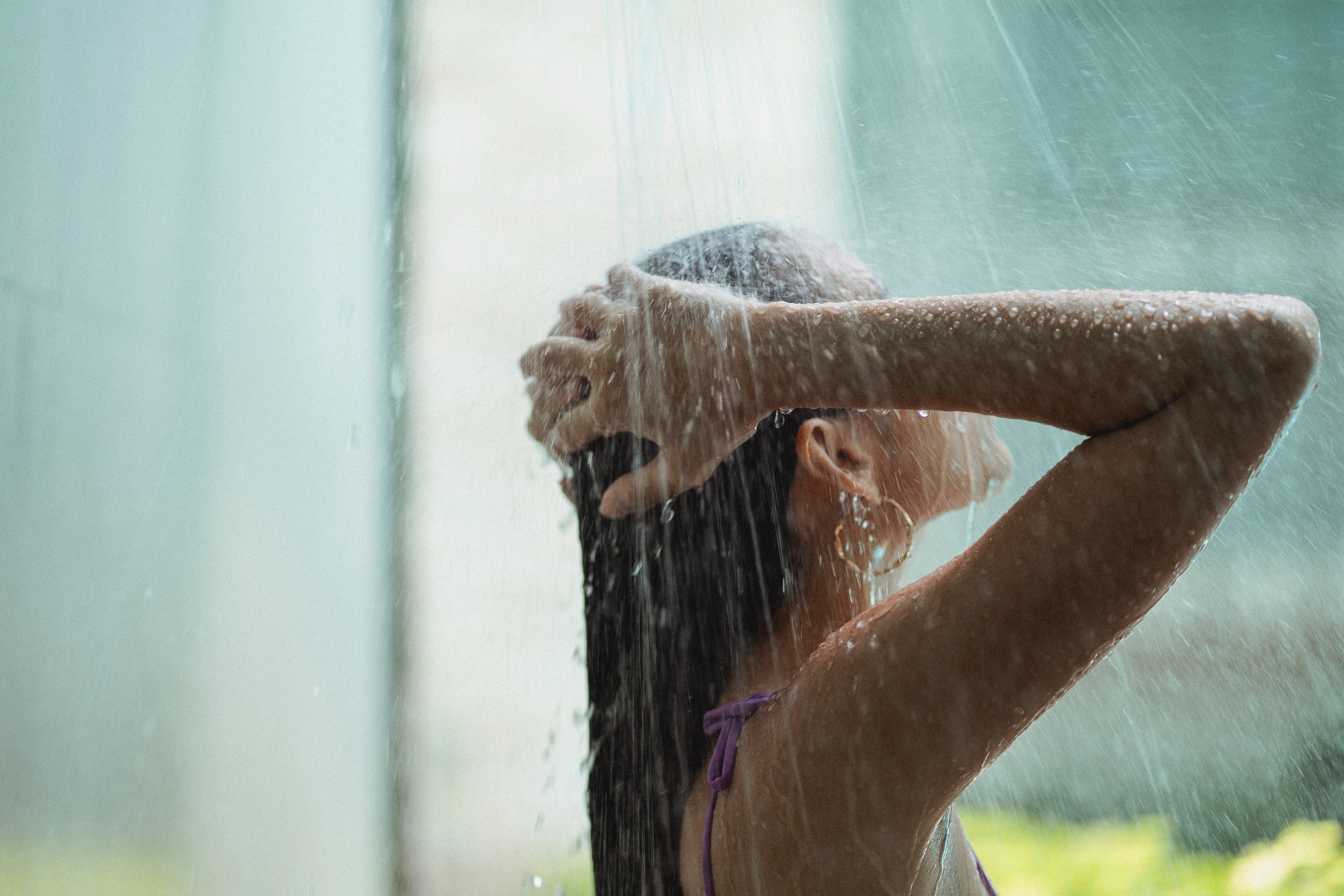 Pre and Post Rinse
Ever wonder why there are signs all over the pool telling you to shower before entering the pool? Well, it prevents any dirt, sweat, lotions, or oils on your body from getting into the pool but it also plays a role in keeping your hair healthy. Okay, hair health may not be on the rec centre's top priority, but it will definitely be why we never skip our pre and post-rinse moving forward.
Getting our hair wet before jumping into a chlorine-filled pool makes it harder for chlorine to get absorbed into your strands causing damage. Same goes for after you get out of the pool, give your mane a good healthy rinse to get the chemicals out of your hair.
Don't have access to a shower? Pack a water bottle! Purified water will do the trick.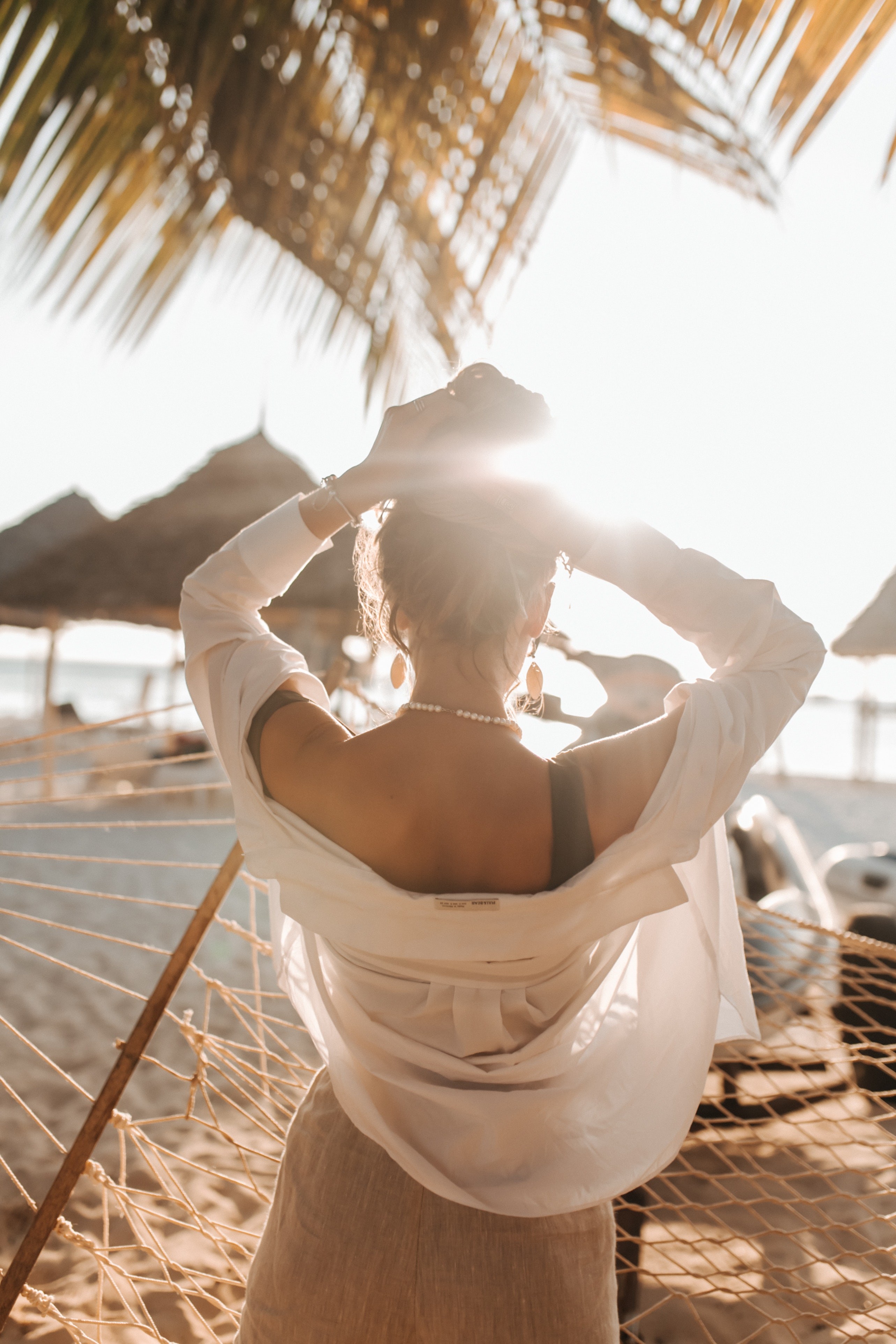 Try a Top Knot
What's the best way to avoid damage from chlorine? Don't get it wet! Keeping your hair dry and out of the salty ocean or chlorine filled pools is by pulling it up and out of harm's way. A sleek pony or a top knot are easy go to's but if you want to try something different, check out our blog on 6 Easy Hairstyles To Hide Roots Before Your Touch-up!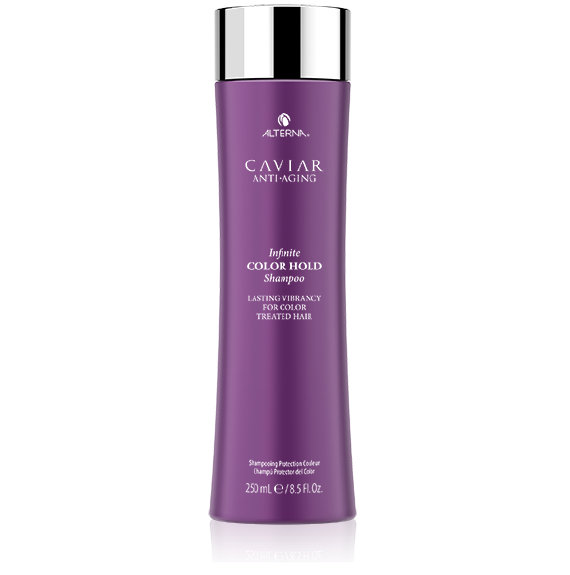 Don't skip the wash
We get it, it's been a long day, your beach ball is deflated and so are you. But before you fall asleep or start flipping through your photos from the day, make sure you give your hair a good wash with a color-safe shampoo like our Caviar Anti-Aging Infinite Color-Hold to protect your hair and maintain its color and shine.
Deep Condition
Another summer haircare tip is nourishing our strands by coating them with a color-safe product like our Caviar Anti-Aging Infinite Color Hold Conditioner which deeply penetrates to protect color from fading for lasting vibrancy while replenishing moisture.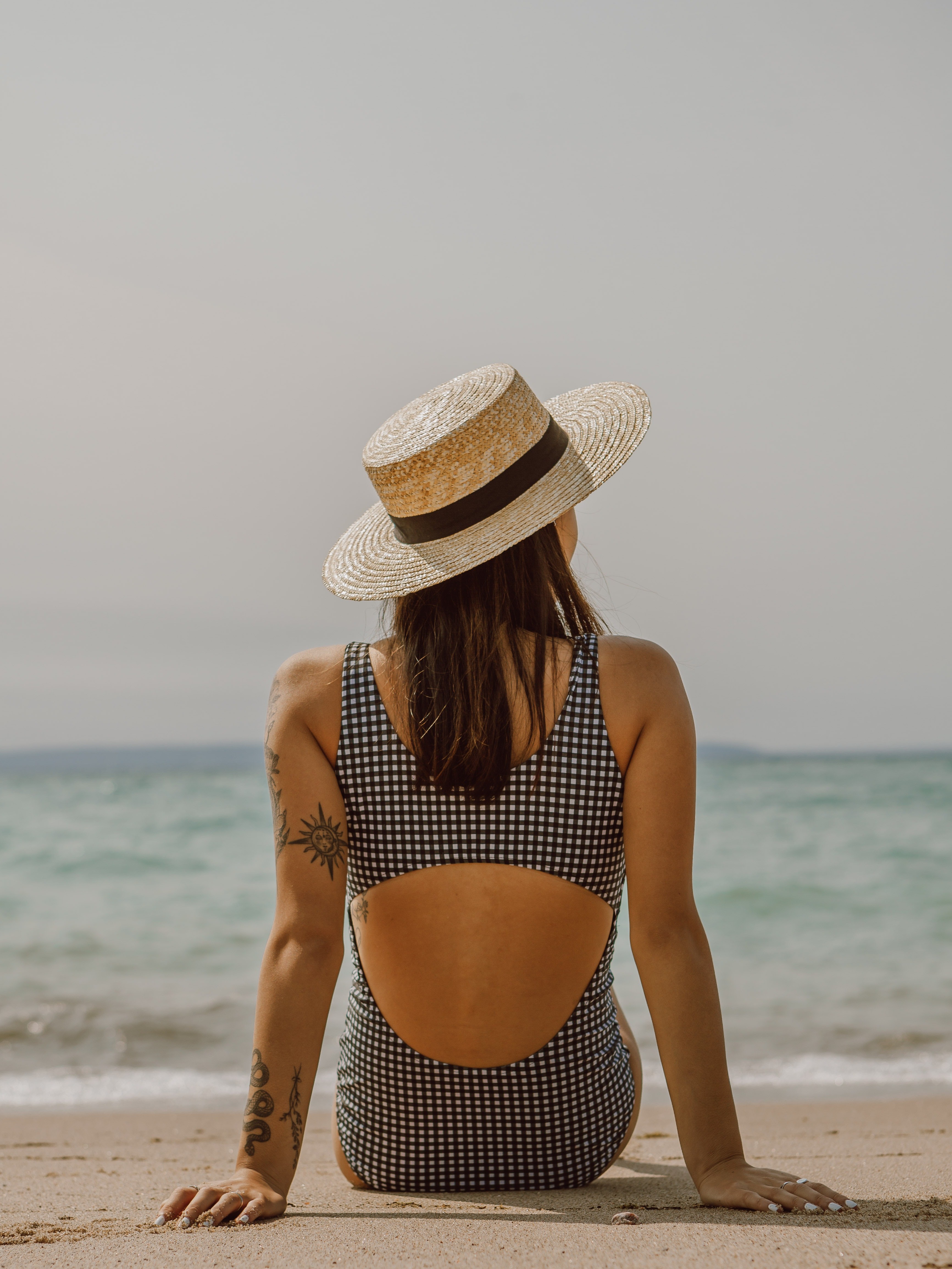 Grab A Lid
Straw, bucket, boater — what do they all have in common? They can all protect your hair from sun damage this summer. Hats aren't just a great accessory to protect our skin from harsh rays, they're also useful when it comes to protecting our mane.
Shield your hair (and scalp!) from direct sunlight with your favorite chapeau and let haircare and fashion meet at this versatile intersection.
—--------
Curious about your hair health and what products you need to maintain a healthy flow? Take our Hair Quiz and get your answers in just a few clicks!