9 Fun Stay At Home Date Night Ideas
Jun 17, 2020
It's not a surprise that the whole quarantine situation is not easy on couples. Sure, it was great in the beginning, when you were happy and excited to see more of each other, but (depending on where you are) over a month later being in the same confined space 24/7 might feel more exhausting and stressful than anything else.

So what to do? How can you reinvigorate the relationship while staying at home? There are more than a few cute date night ideas for you beyond the default option of getting pizza and watching Netflix in sweatpants (unless you're still excited about it, then go ahead).
1. Plan a trip for when the pandemic is over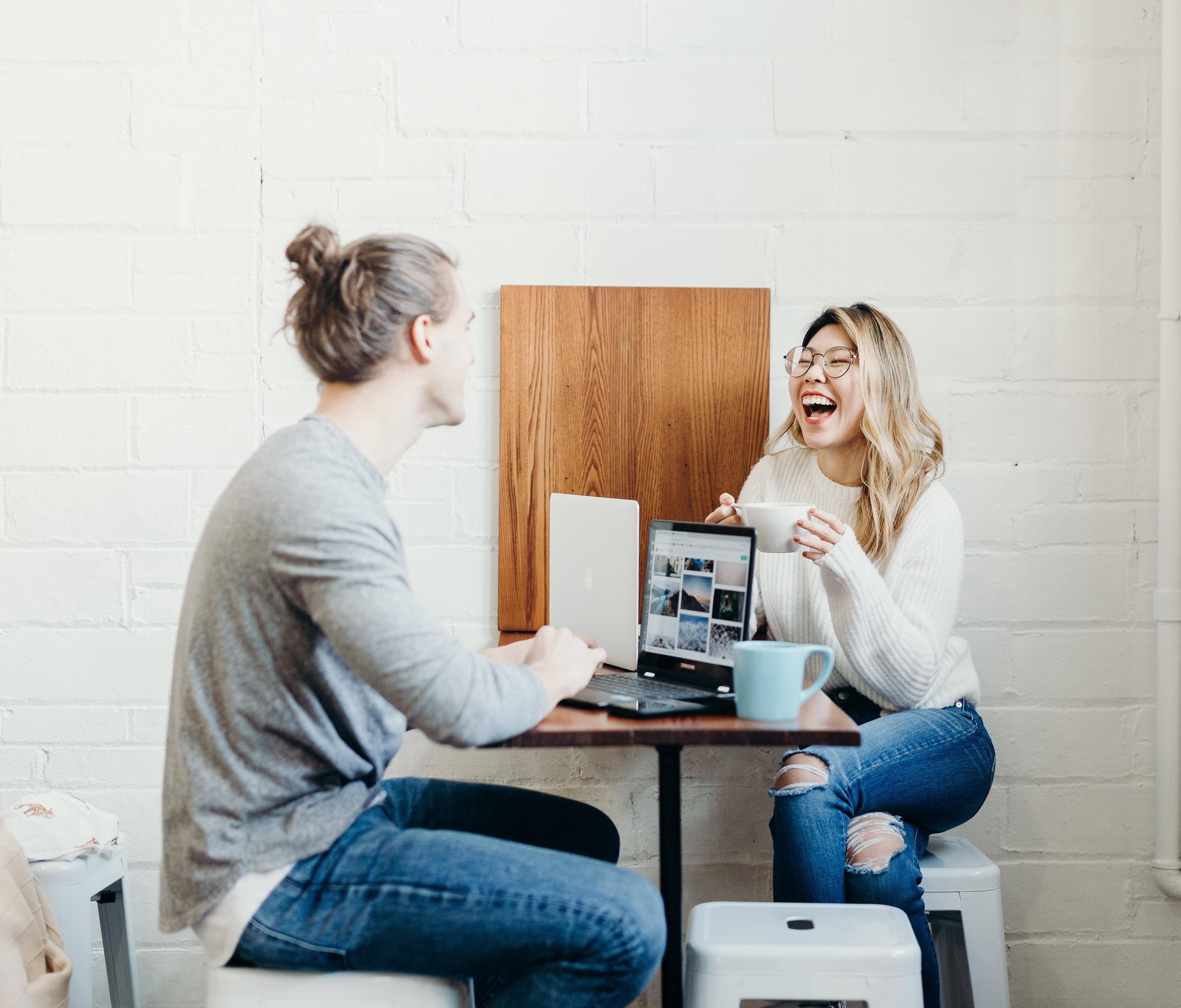 It's often said that half the pleasure we get from traveling really comes from all the anticipation before the trip even happens. So why not plan something tonight, knowing that the anticipation might last for quite some time?

Frequently, we regret not preparing and researching enough, and missing some must-see places as a result. But now you can organize a whole series of dates around travel planning (accompanied by a bottle of wine, maybe) and start creating your perfect lists. Find the best hotel or Airbnb, look up all the art galleries and note down what you need to see there, hunt down the best places to eat and your exact order. Websites like 12hrs and Roads & Kingdoms are a good start.
2. Ask 36 questions for falling in love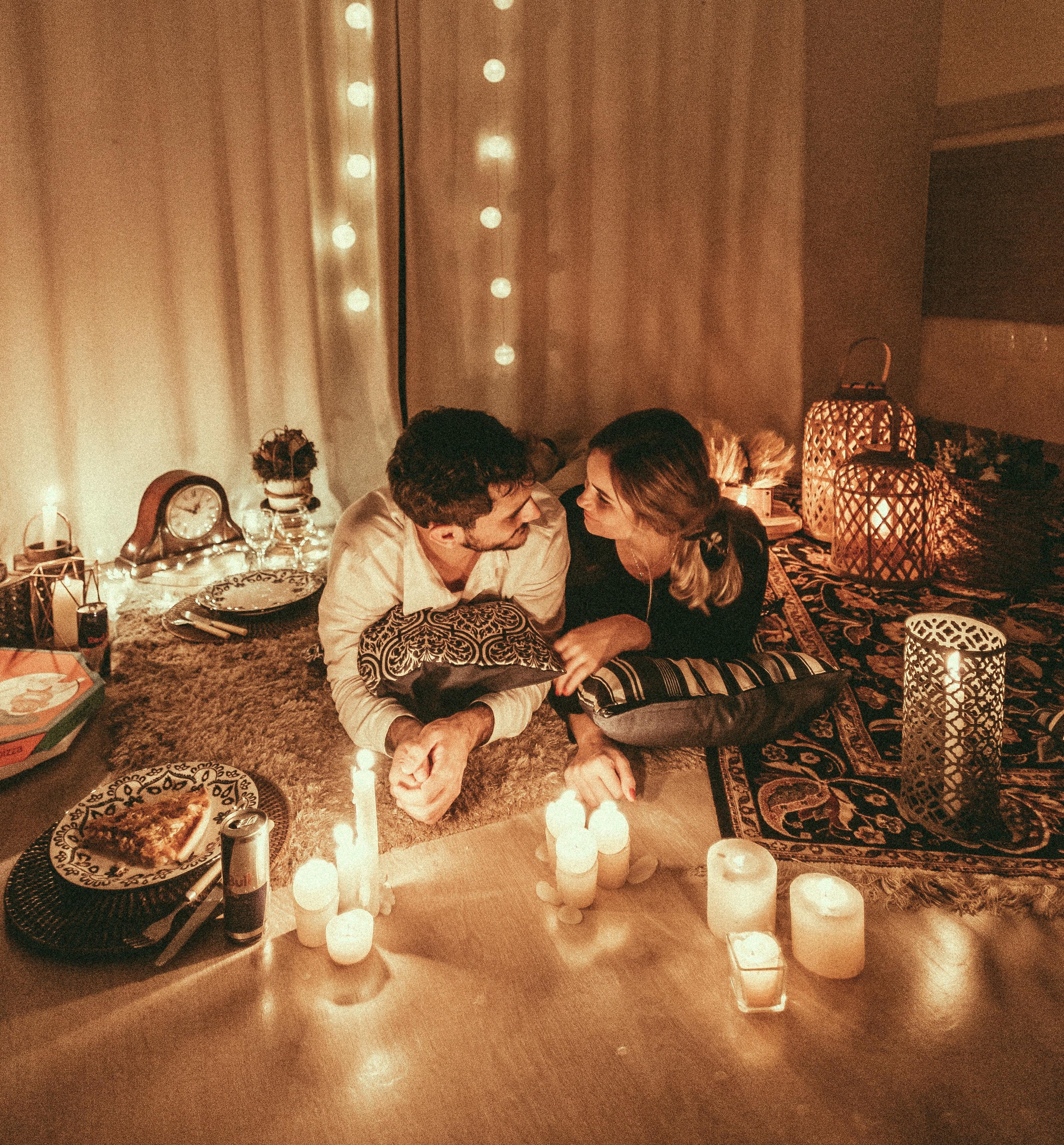 While becoming a hit only a few years ago (popularized by The New York Times), the scientific idea behind asking anyone 36 questions to create intimacy was originally published in Personality and Social Psychology Bulletin in 1997.

The questions, divided in three sets, get progressively more personal and are followed by a four-minute sustained eye contact. It's truly powerful! Even if you've been together for years, some answers might surprise you — hence trying this out and spending a date night in ideas is highly recommended.
3. Learn a new language together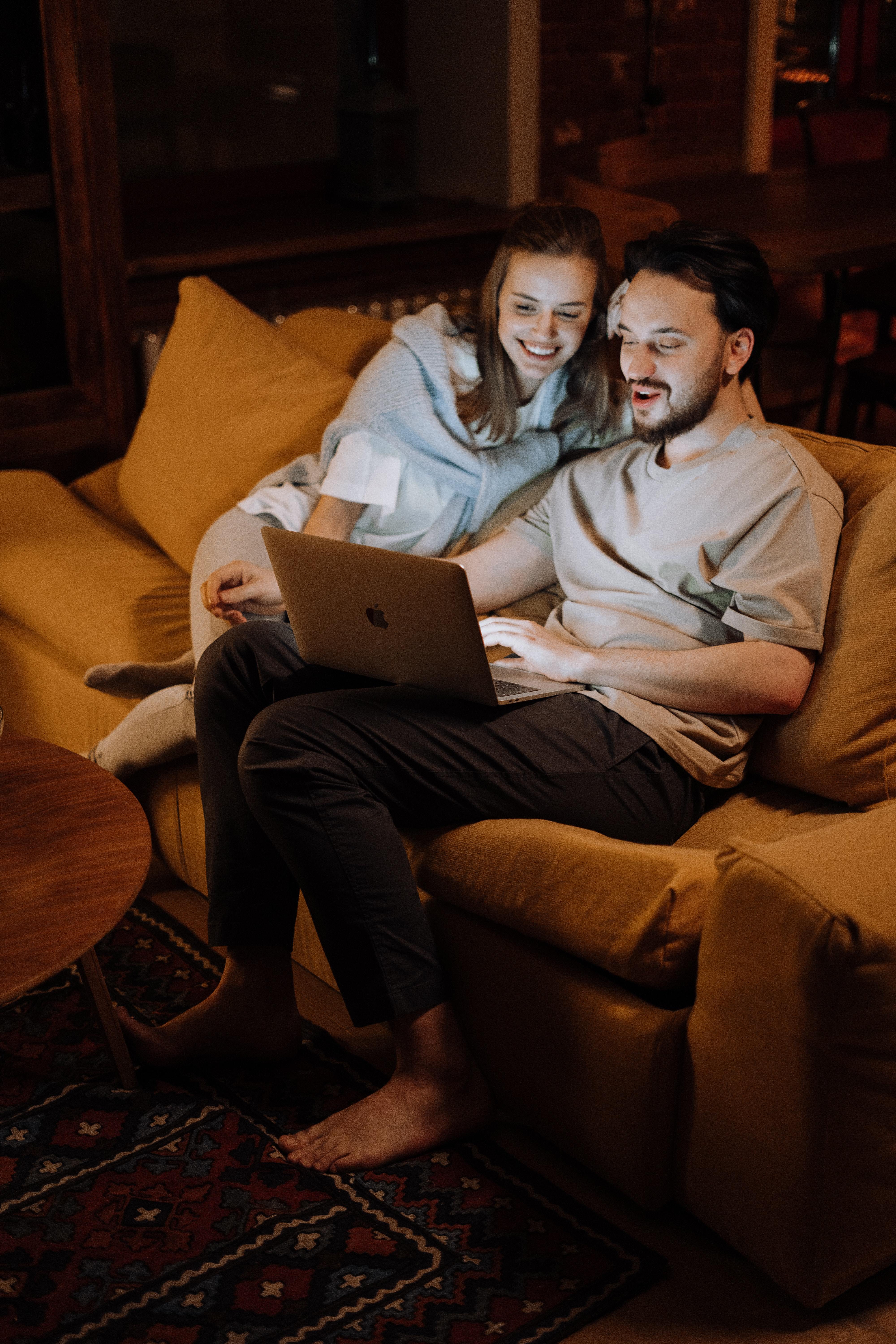 Most people dream of learning a new language, whether it's Italian, French, Japanese, or something else. However, not having enough time to dedicate to consistent practice is a common excuse.

And here you are, stuck at home and looking for creative date night ideas! Why not introduce some social pressure and inspire each other to pick up the language you've always wanted to learn?

You don't have to start big: small daily steps with an app like Duolingo or Memrise will take care of the foundations and after you make enough progress you could even consider hiring a private online tutor through a platform like Preply.
4. Experiment with cocktails and tapas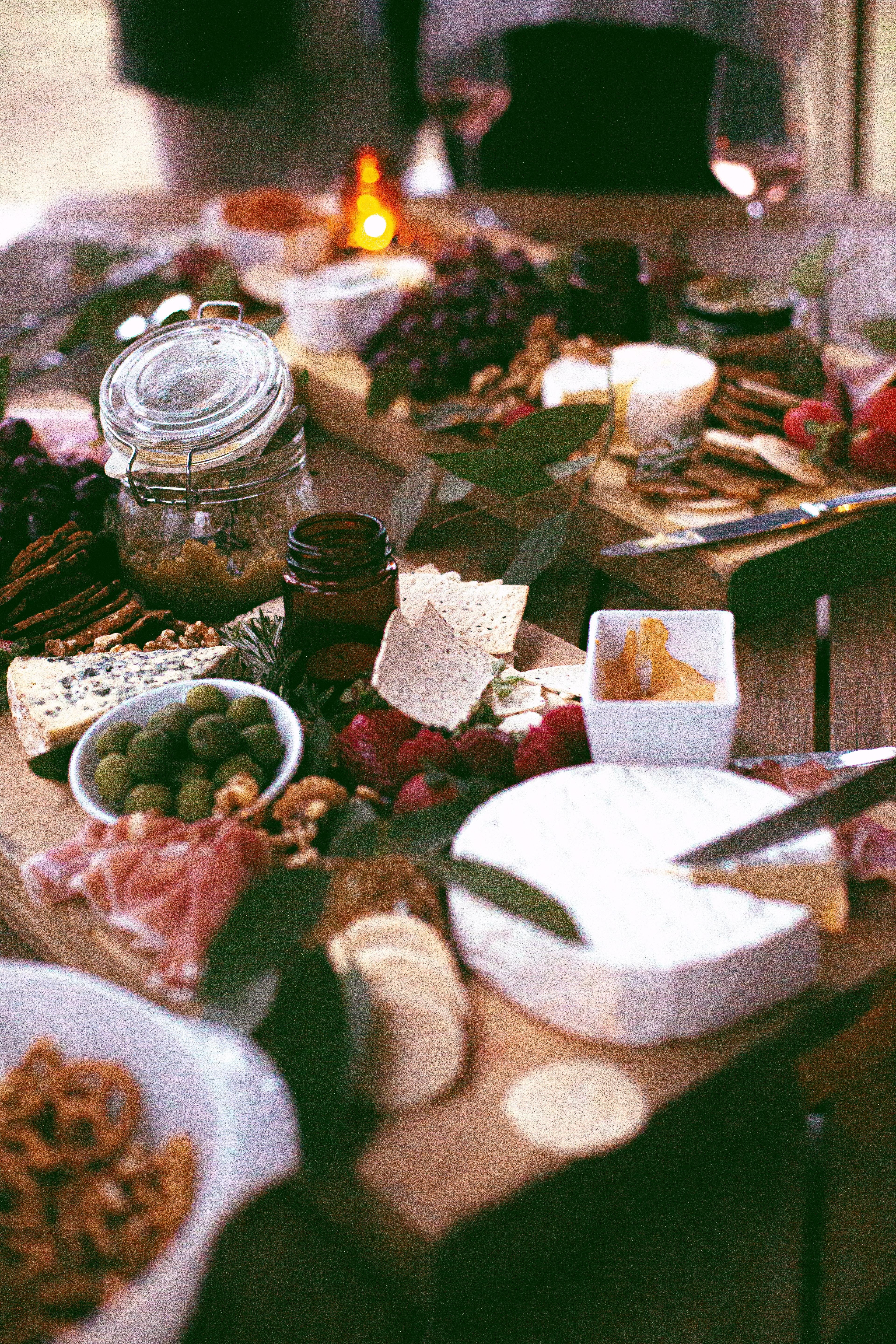 With all our favorite eating-out spots closed, most of us default to whatever can be made easily at home. But if spending hours in the kitchen to prepare something exquisite is not one of your romantic date night ideas, why not change things up with simple recipes for cocktails and tapas instead?

Start with cocktails. A website like The Cocktail Project has more than 600 recipes that you can filter by what you already have in your home bar, with step-by-step instructions and lots of additional resources.

For tapas, feel free to experiment: think bread, oil, cheese, cured meats, anchovies, olives and anything else you might have handy. If you need some inspiration, refer to this Taste of Home collection.
5. Organize a spa night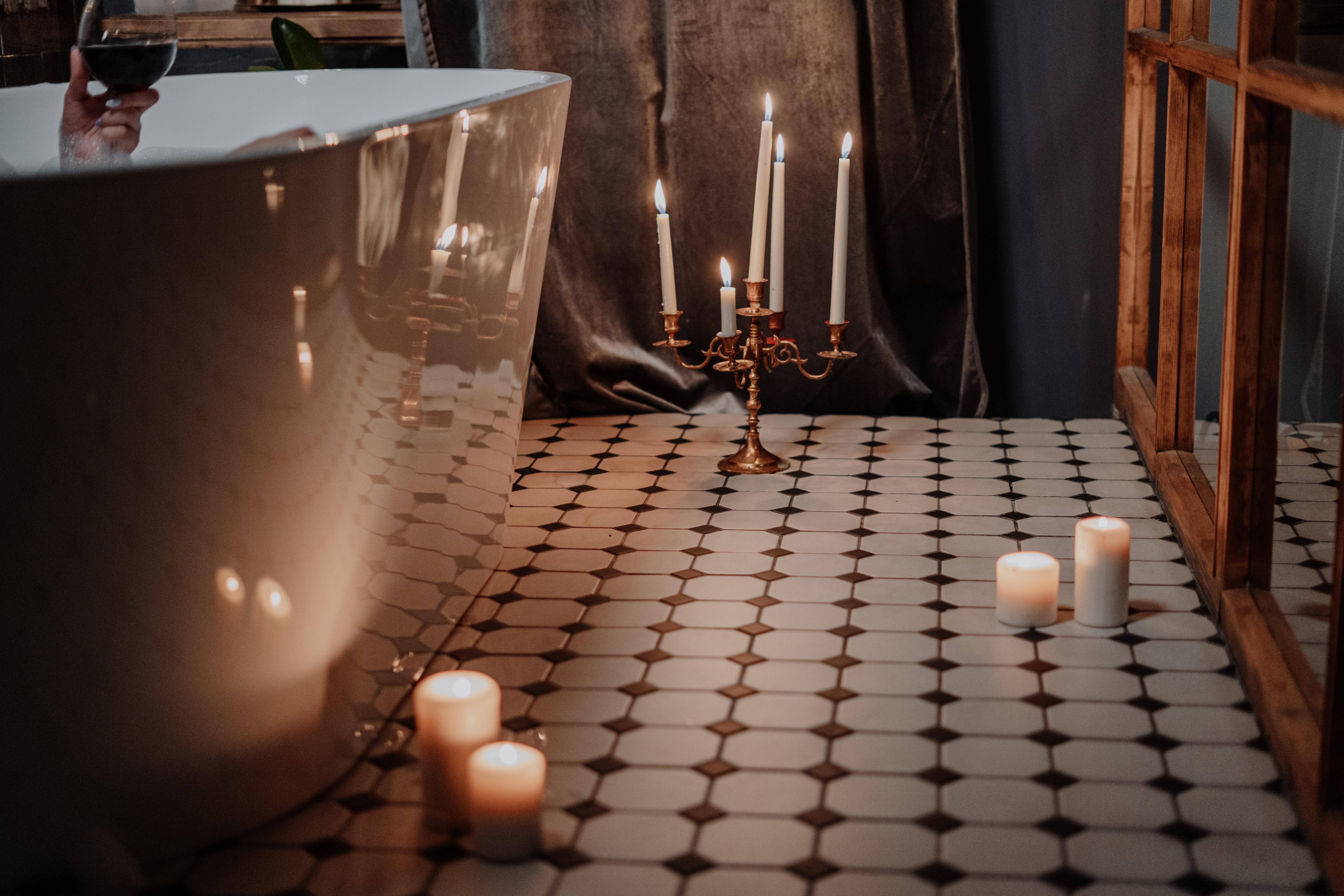 Chances are you miss going to the spa. And, since no one knows when the opportunity presents itself once again, why not take matters into your own hands and realize one of the most romantic date night ideas?

Start by setting the mood. Consider lighting, essential oils, candles and music. A long full-body massage would be really appreciated. Then run a bath, adding bath bombs or salts. Soak in it together for a long time (bonus: bring champagne) and just chat about life.
6. Look up drive-in theatres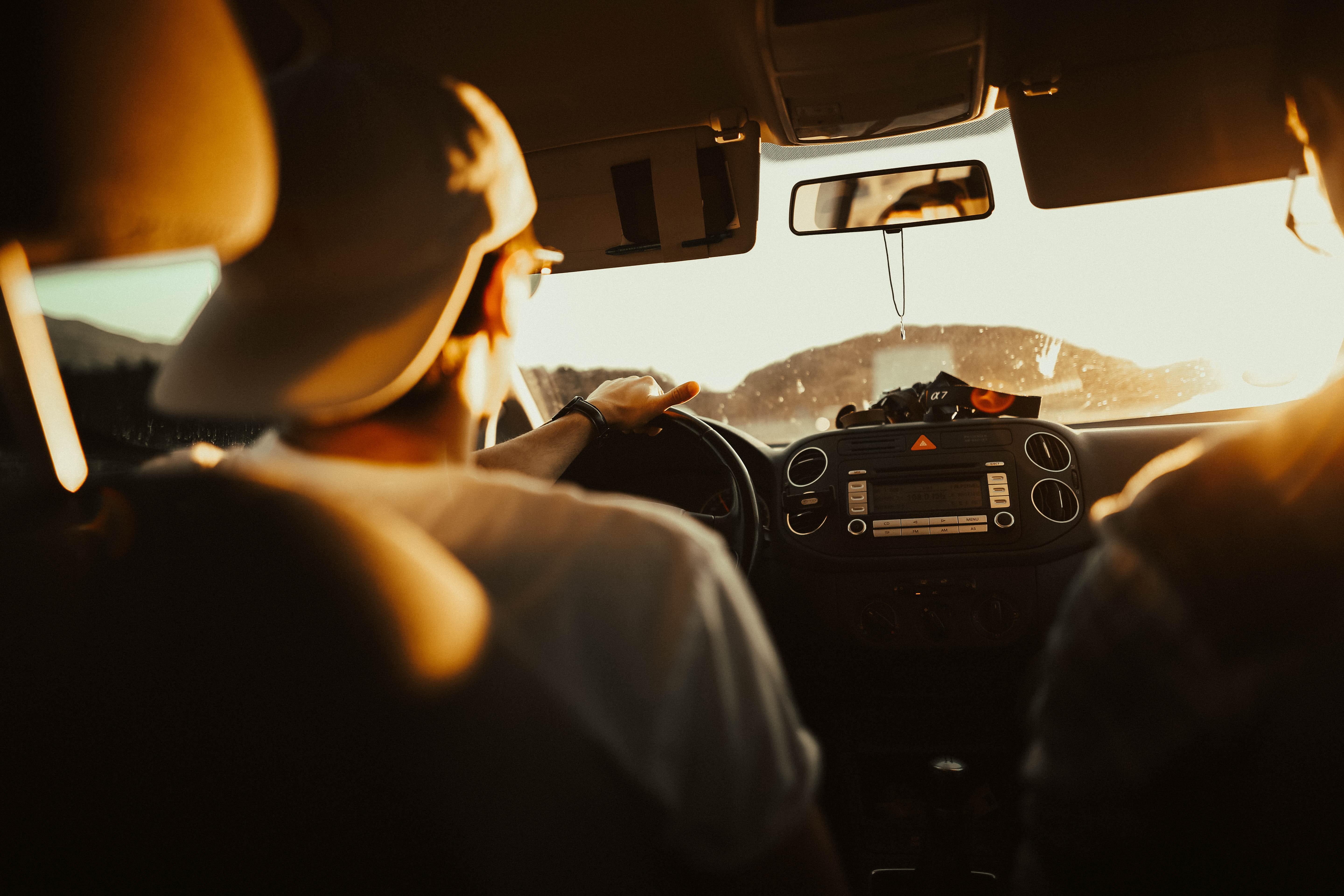 As all regular cinemas are not operating, you might think that a home TV is your only source of movies for the nearest future. However, those missing the experience of watching something on a big screen could check with their local drive-in theatres. As the weather is getting warmer, more and more of them are actually opening up with all the necessary distancing measures in place.
7. Work out together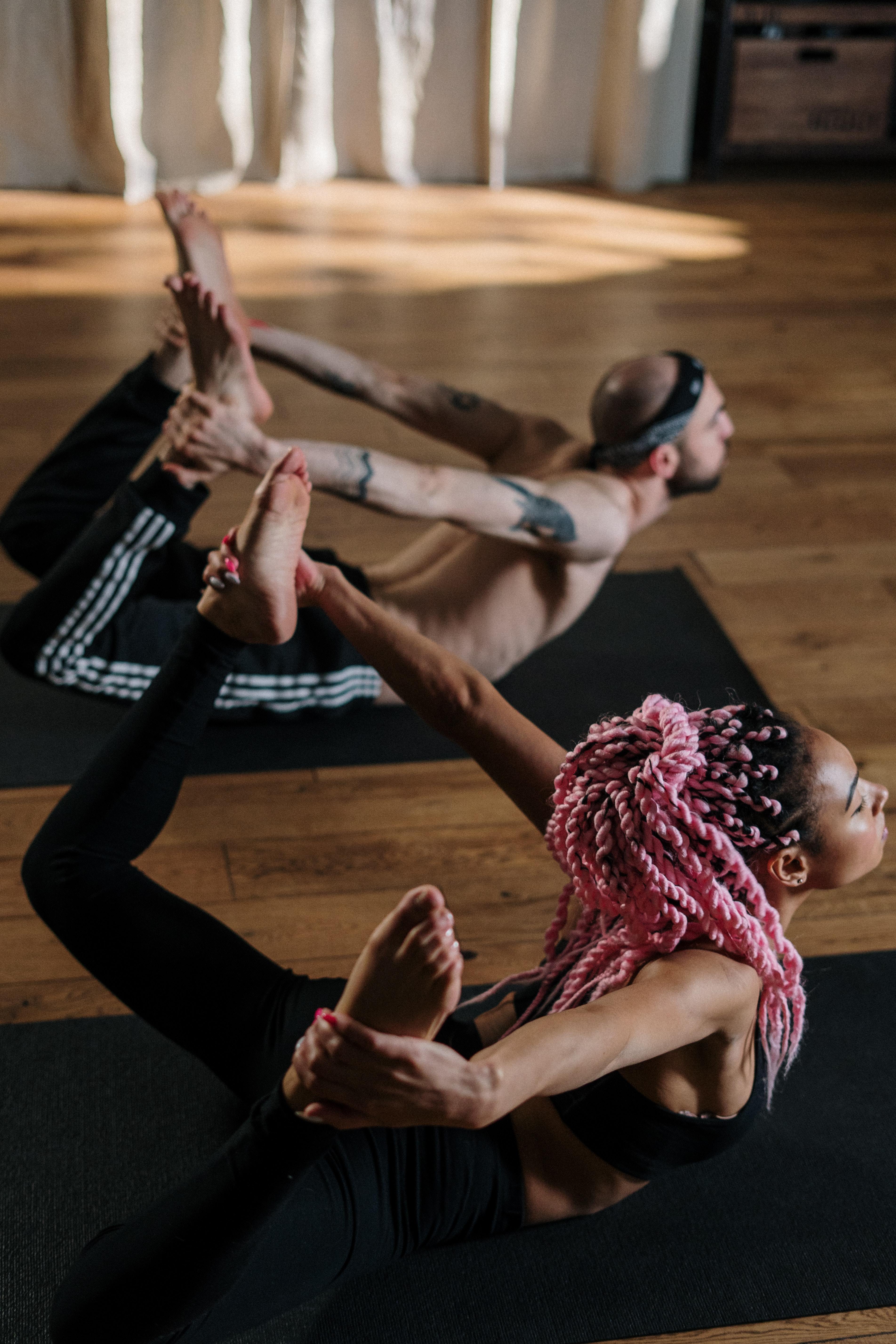 Those looking for healthy and free date night ideas should absolutely try working out together. There's a lot of ground to cover here, from Acroyoga to #koalachallenge (it's fun to try!) to simply squatting and passing the medicine ball to each other or timing planks. Exercising not only keeps us in shape but can also be a naturally bonding experience. And don't forget to load up on healthy smoothies after!
8. Invite friends for a double date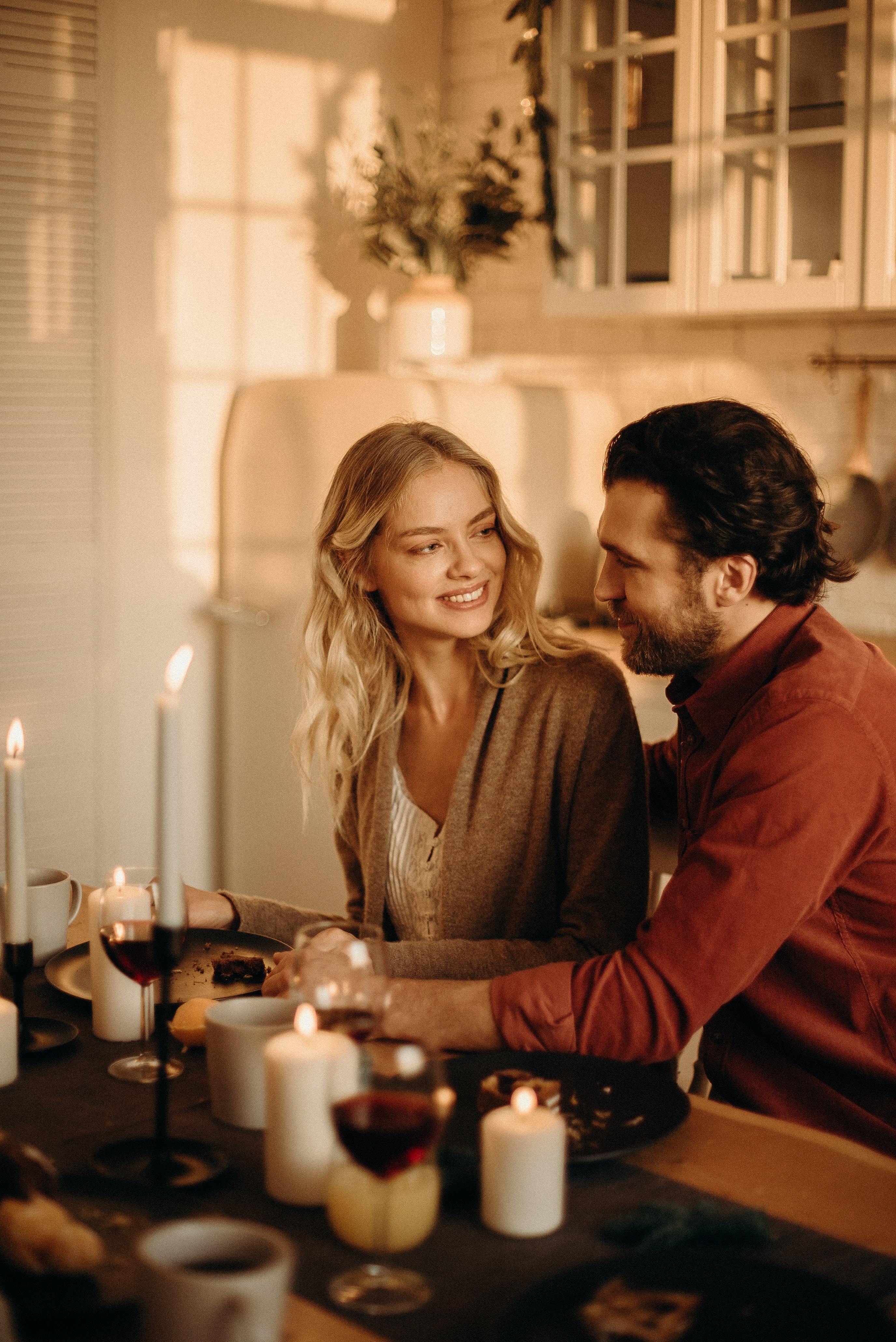 Being a couple is not only about hanging out with each other but also being out there in the world and socializing with others. The easiest way to do that right now is to organize a double date with your friends. But make sure that it's more formal than your usual video calls — try to really dress up, as if you're going to a nice bar or restaurant.

Don't forget to style your hair! Also don't be afraid to go fancy, which is easy when you have a few proper products to work with, such as Alterna's Caviar Anti-Aging Professional Styling Working Hairspray, Caviar Anti-Aging Professional Styling Grit Paste and Caviar Anti-Aging Professional Styling Perfect Texture Spray.
9. Paint or draw together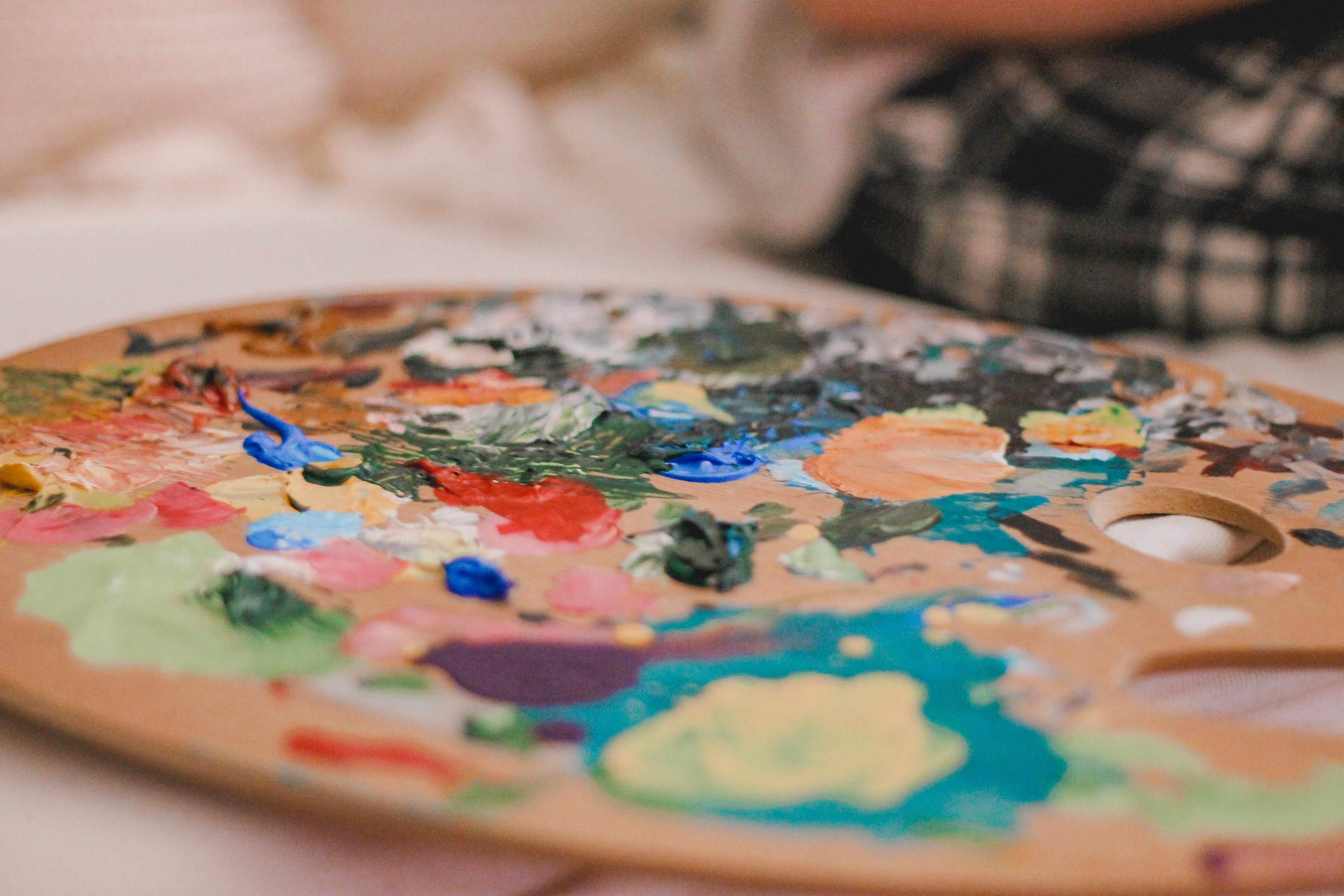 Another creative date night idea is to exercise your visual skills. Try to do a pencil sketch of any object in a room together to start with. You can also draw each other, highlighting something you really like. And when you're ready to graduate to painting, there's nothing more fun than following whatever Bob Ross is doing.


So here you go, nine at home date night ideas that should help you not only get through the quarantine but also uncover new aspects of your relationship and have a blast in the process.