Help! Why Is My Hair Thinning and How Can I Make It Look Fuller?
Sep 7, 2022
Hair thinning is a harsh reality for many of us as we age. In fact, about 55% of women will experience some hair loss by the time they're 70, and approximately 85% of men will have significantly thinning hair by the age of 50. If you want to improve the appearance of your hair's density — aka score luscious, fuller-looking strands — keep reading.
What is hair thinning, and is hair loss normal?
Thinning hair refers to a noticeable reduction in the number (or density) of hairs on the scalp. This is in contrast to fine hair, which refers to the diameter of your actual strands. You know thin hair when you see it — because you will often see your scalp peeking through, usually at the crown of your head and/or along your widening part. (By the way: Don't be alarmed by regular small amounts of hair shedding. Losing up to 100 hairs a day is completely normal and part of the regrowth cycle!)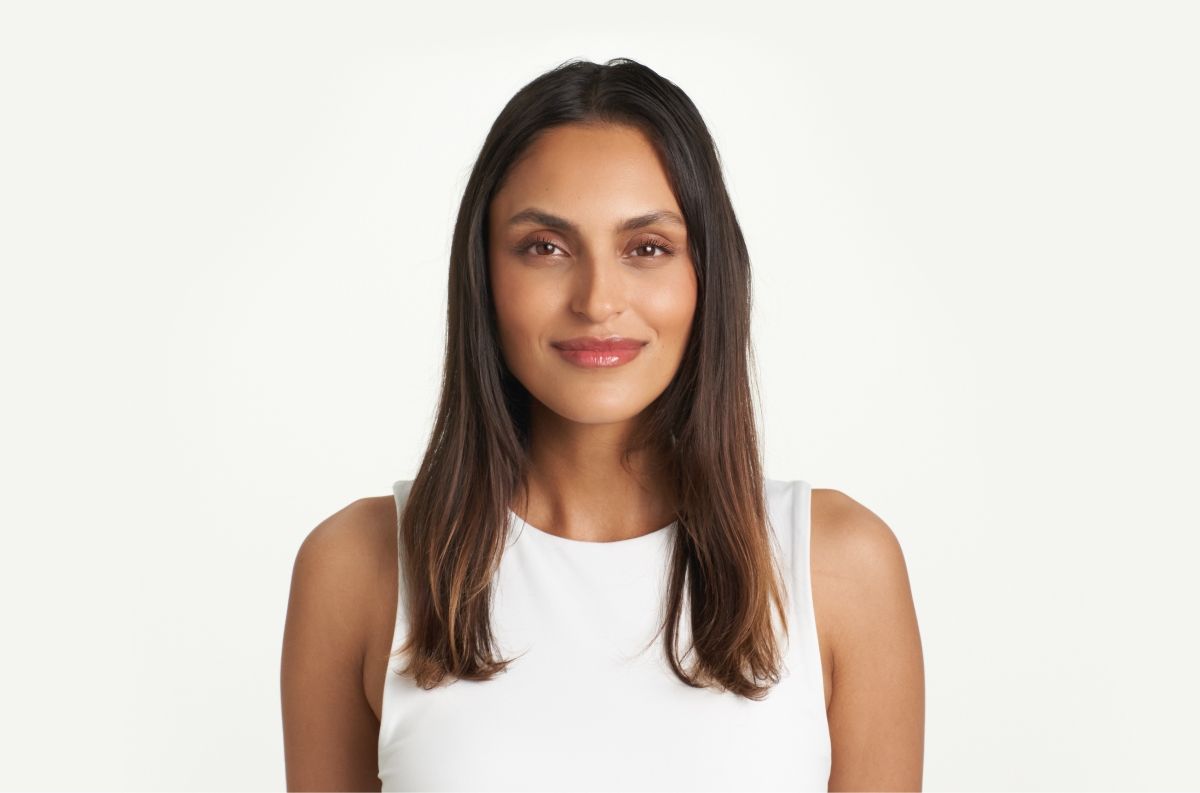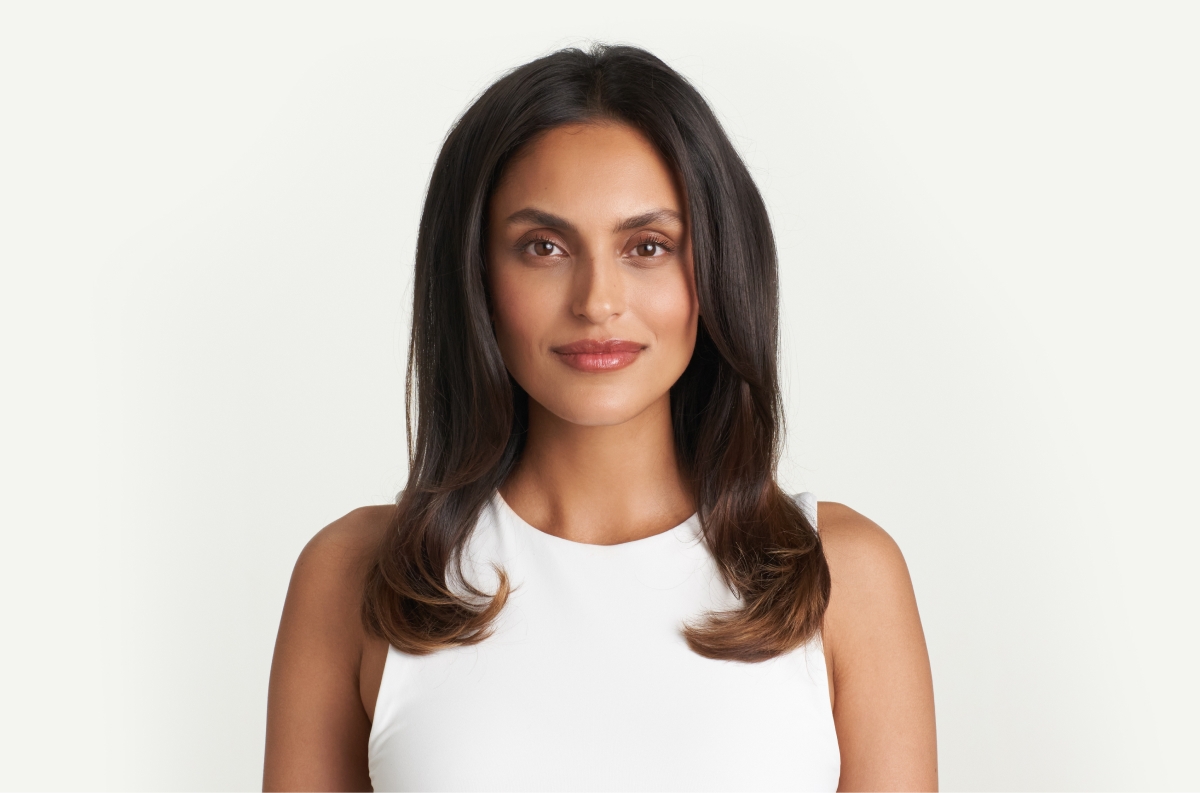 What are the causes for hair loss?
Many things can cause hair thinning. For some people, it's their diet — they might be lacking the recommended amounts of iron or vitamin D. For others, it's high levels of stress or certain prescription medications. And then there are factors that are completely out of our control, like genetics and hormones. Your hair takes cues from hormones like estrogen, and if you've ever been pregnant, you've likely experienced the rollercoaster: wild hair growth (and a slowdown in shedding) as your body is flooded with estrogen to support the baby, and then a dramatic amount of hair loss shortly after giving birth as estrogen levels return to normal. According to the American Academy of Dermatology, this is actually not true hair loss but rather excessive hair shedding…but it's still very frustrating.
As always, you can talk to your doctor about the causes of hair loss and whether there are treatment options available. While you're making that appointment, here's a tip that can help the look of fullness in the hair you have! Remember earlier we mentioned diet might be a factor? Make sure you're eating tons of healthy foods that are rich in vitamins and minerals, like zinc, essential fatty acids, biotin, and proteins. A balanced diet will go a long way to promote lustrous locks, a nourished scalp, and countless health benefits.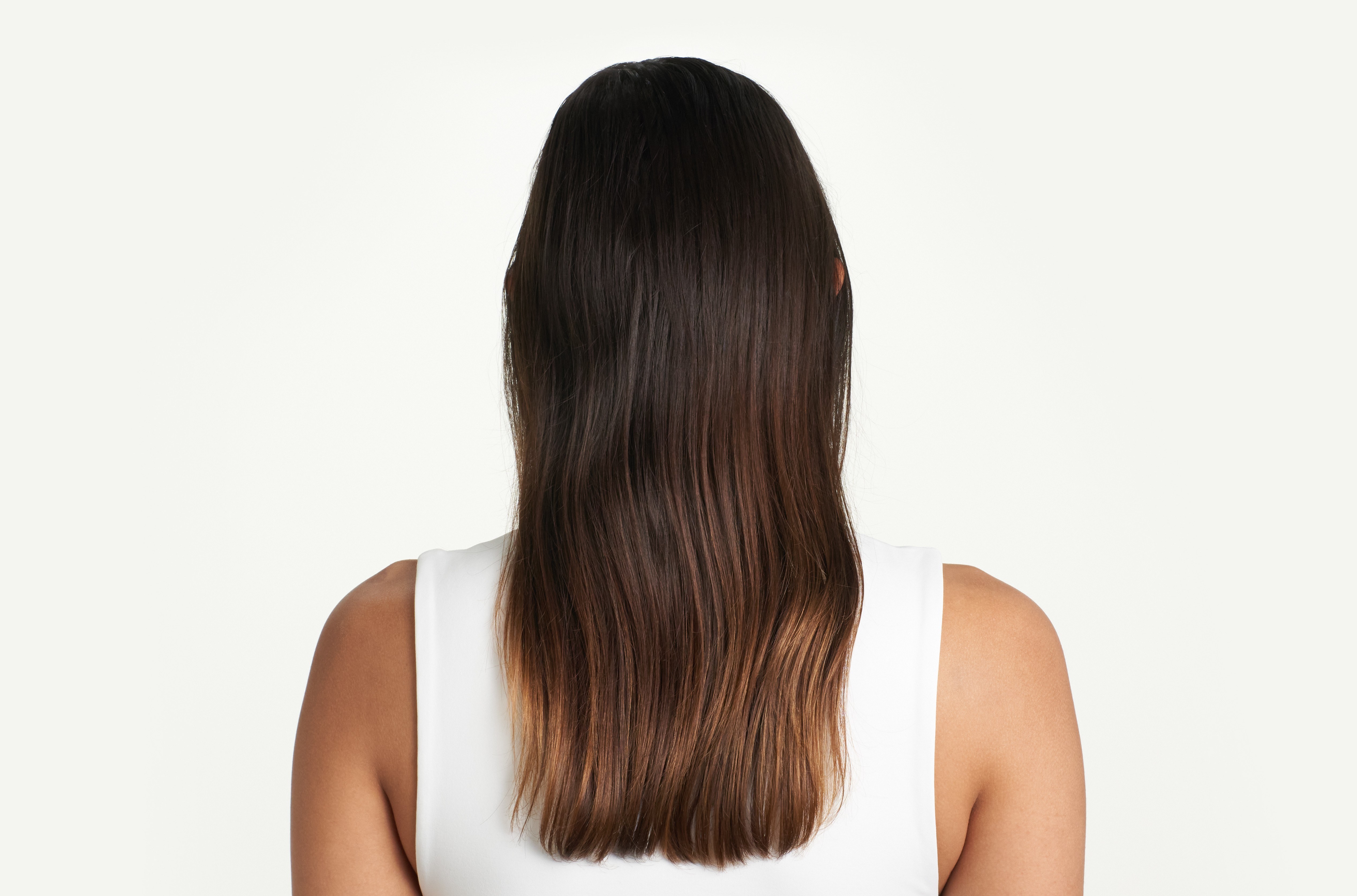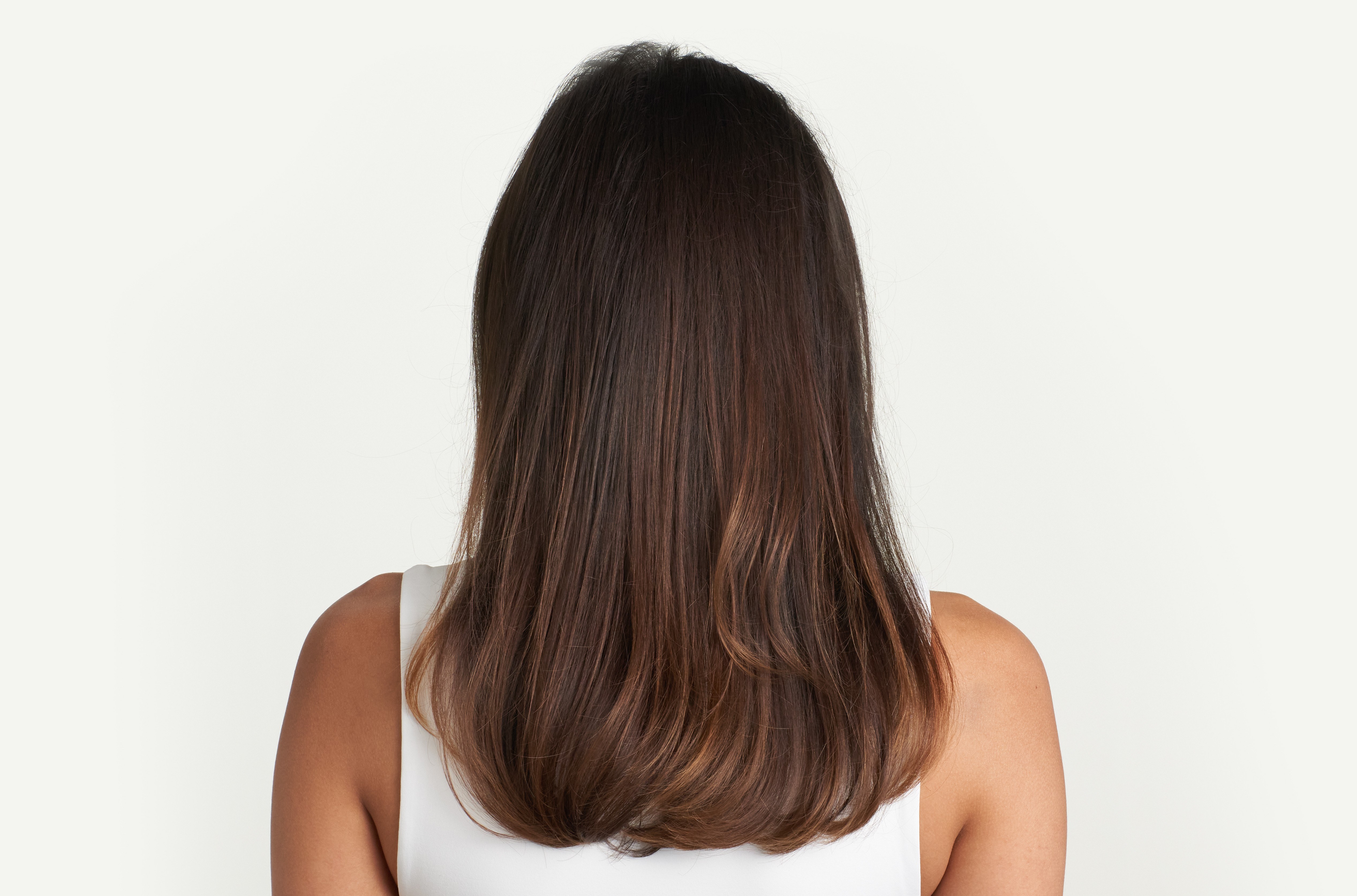 What can help with the appearance of hair thinning?
Whatever the cause, thinning hair can leave you feeling insecure about your appearance. Luckily, there are ways to boost the look of density, and haircare can help!
Alterna's Caviar Anti-Aging Clinical Densifying Collection was designed specifically for thin hair to protect your precious existing strands and improve the appearance of fullness. At the core of each product is a Clinical Densifying Complex formulated with two key ingredients: amla Indian gooseberry and red clover extract.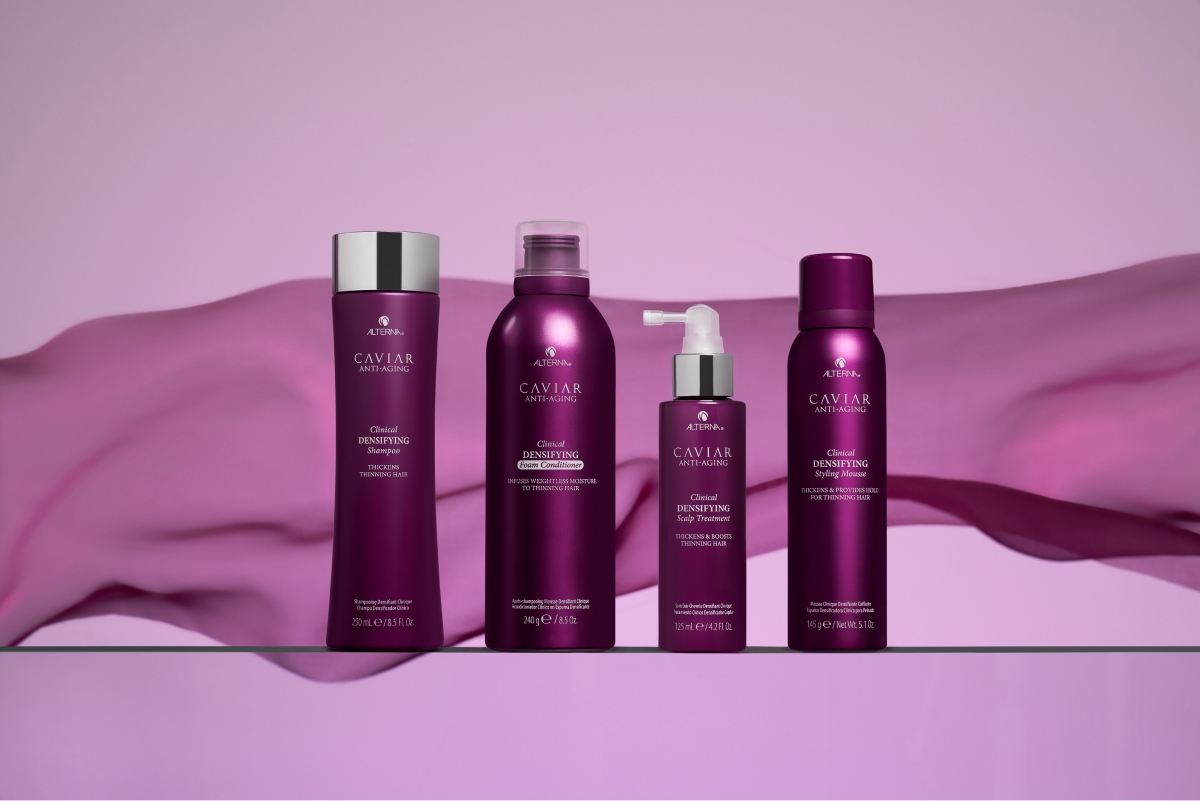 What's the best regimen to help the appearance of hair thinning?
If you have thin hair, buck traditional advice and consider shampooing every day since you are likely to have more sebum throughout your strands, which can cause hair to appear greasy. Alterna's Clinical Densifying Shampoo delivers detoxifying and protecting properties — basically, everything thinning hair craves. To use, you know the drill: Massage it throughout wet hair, then rinse thoroughly.
Follow your daily shampoo cleanse with the Clinical Densifying Foam Conditioner, a frothy and lightweight formula that infuses nourishing moisture to delicate strands without weighing them down.
Finally, apply the Clinical Densifying Scalp Treatment directly onto your scalp. Think of this concentrated serum as a skincare-inspired treatment for the foundation of your hair — a healthy scalp equals a healthy environment for hair! For best results, use twice daily.
What's the best way to style thinning hair?
When it comes to styling thin hair, heavy products will only weigh it down. Uplift (and un-limp!) instead with the Clinical Densifying Styling Mousse, a lightweight formula that helps hair appear and feel denser while protecting against breakage.
Just like the Clinical Densifying Conditioner, the Styling Mousse works best when shaken well, dispensed into an egg-size amount on your palm, and applied to damp hair. But unlike the conditioner, distribute it evenly from roots to mid-lengths (versus mid-lengths to ends) to create volume at the scalp. Then style as usual with a round brush, using a smaller diameter for shorter hair and a wider diameter to score looser curls or soft volume.
---
If you're still unsure whether Alterna's Caviar Anti-Aging Clinical Densifying collection is right for you, let us help you decide based on your hair goals.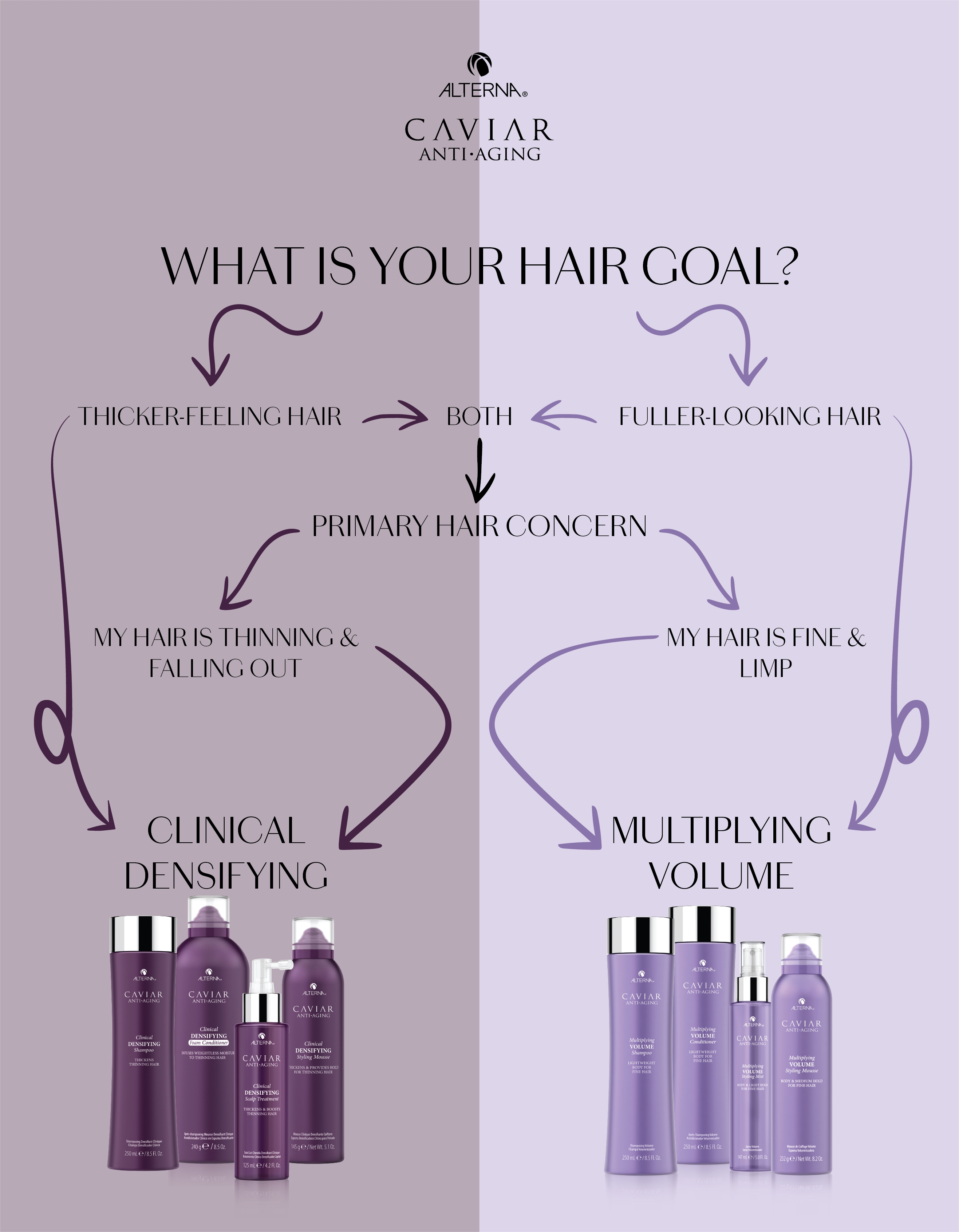 Learn even more about the Clinical Densifying collection for fine, thinning hair.