How to Get Incredible Volume — the Healthy Way
Sep 12, 2022
Who doesn't want voluminous hair? Full, thick-looking hair always looks gorgeous and can totally make or break your mood. (Look good, feel good and all that.) But not all of us are blessed with hair that's naturally chock-full of body. Thin, fine, and limp strands are an extremely common struggle. For those lacking that coveted all-over full volume, there's a path to the fuller side — and it begins with using the right haircare products.
Seek Out Ingredients Specifically for Fine Hair
Just like you would at the grocery store when focusing on your diet, you'll want to scour the ingredients list on any hair product you use. There are certain ingredients commonly used in hair volumizing products that can indeed add lift — at best only temporarily, and at worst at the cost of your hair health.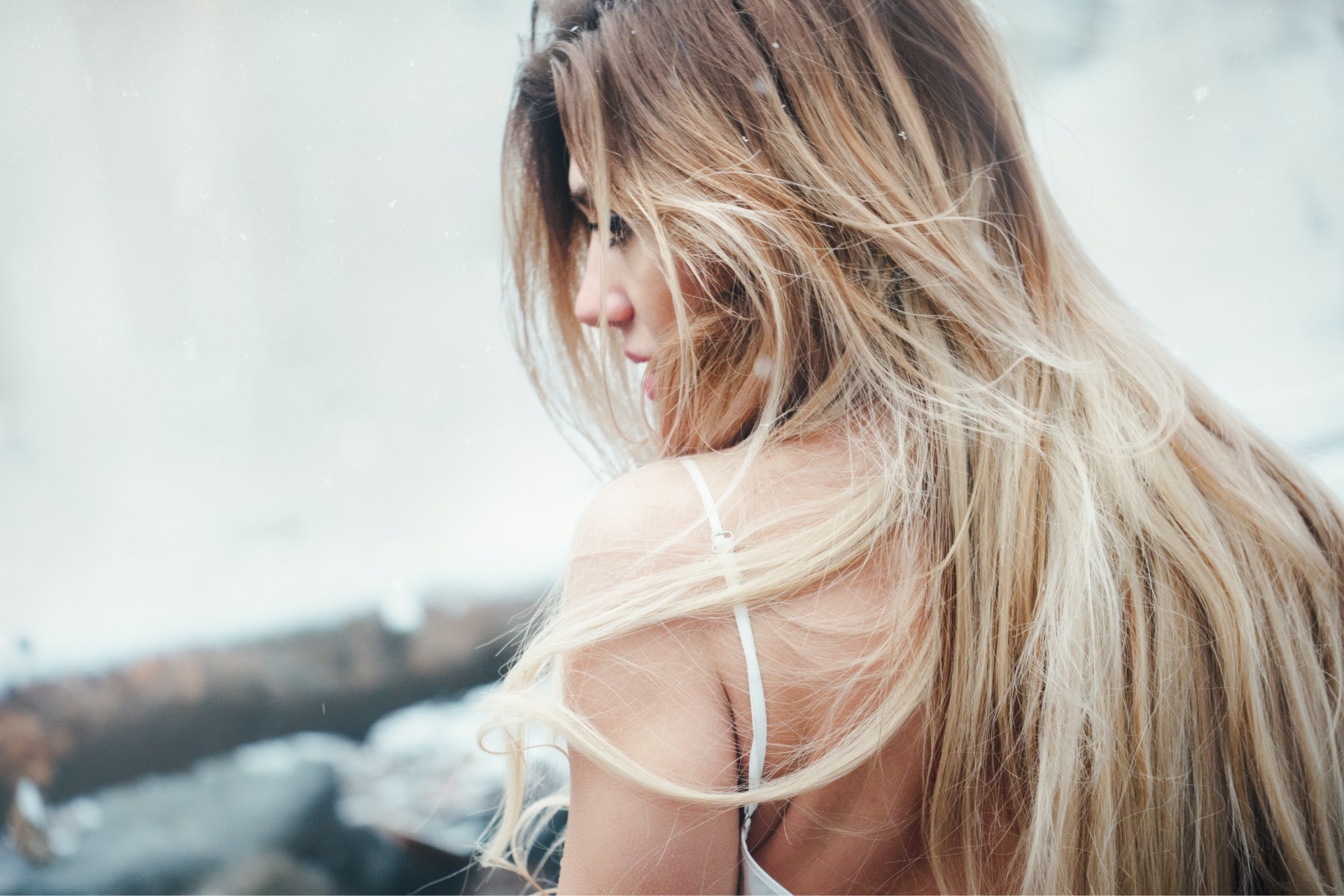 A prime example: alcohol. Found in everything from volumizing shampoos to hair sprays, alcohol works by lifting the hair cuticle to create volume. But while adding lift, many forms of alcohol also zap the all-important moisture from your hair and often cause scalp irritation. Not worth it for the short-lived volume boost.
On the other end of the spectrum are overly moisturizing ingredients, like heavy oils. Popular haircare ingredients like mineral oils, argan oil, and coconut oil can be considered miracle workers for adding tons of moisture and shine — but unfortunately, they'll also add tons of weight to fine hair, making it fall flat instantly. Look for lighter oils instead.
How to get more volume in your hair?
So what ingredients will create volume in hair, no strings attached? Alterna's Caviar Anti-Aging Multiplying Volume collection is inspired by skin-plumping technology that gently nourishes and restores your hair's natural fullness for supremely voluminous hair. All Multiplying Volume products are formulated with a Marine Plumping Complex comprising unique and gentle ingredients: Sea kelp provides a lightweight wrap around each strand, plumping while replenishing moisture. Keratin, panthenol (an expert-approved alcohol derivative that actually retains moisture), and biotin (you can also take biotin for hair growth!) help fortify and strengthen the natural structure of the hair strand. And two lighter oils, sunflower seed and linseed oils, as well as caviar extract, add moisture without the grease.
Alterna's Multiplying Volume formulas are proven to deliver more fullness and volume both after one use, based on a study when used together as a regimen versus untreated hair.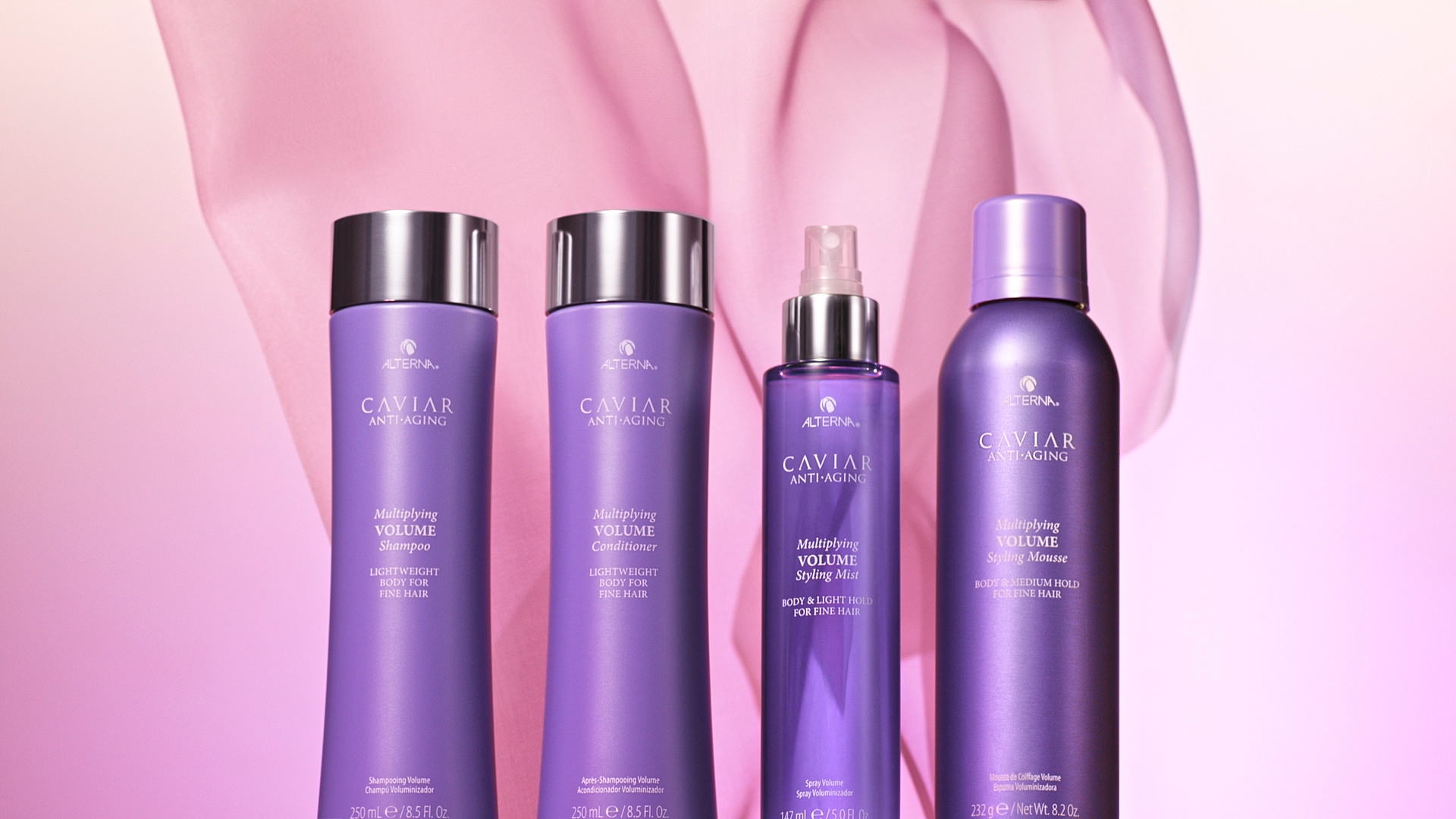 Create an Effective Volumizing Routine
Now that you know which products to use (and which ones to steer clear of), it's time for the fun part: incorporating them into your haircare ritual!
Every time you wash your hair — which may not be every day — use a small amount of Alterna's Multiplying Volume Shampoo and Conditioner. They'll leave your hair looking and feeling its best: healthy, volumized, and moisturized. For shorter hair (meaning less than 3 to 5 inches), you actually don't need to use a conditioner, since the natural oils from your scalp are already conditioning your hair. For longer hair, condition only the ends to score as much volume as possible.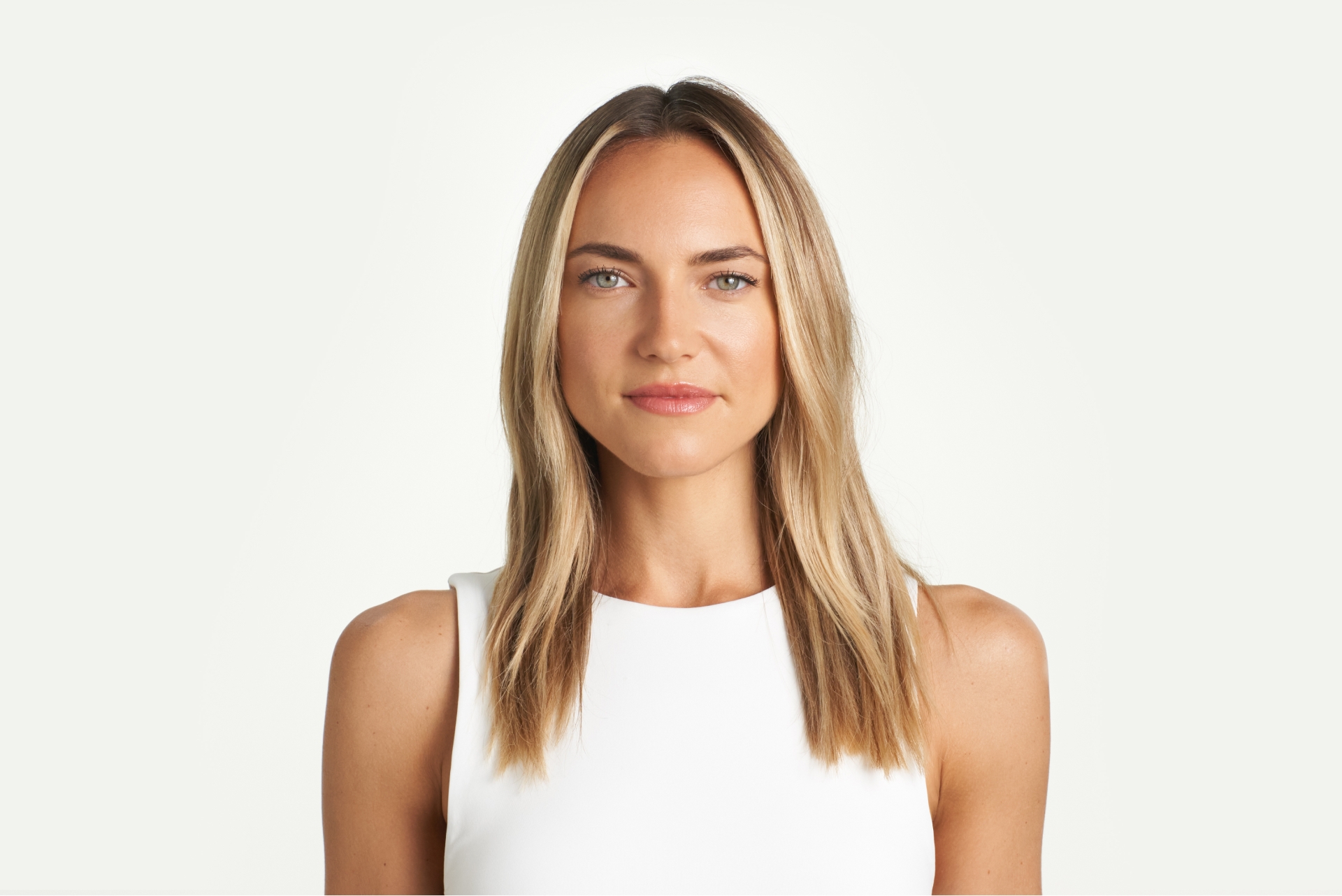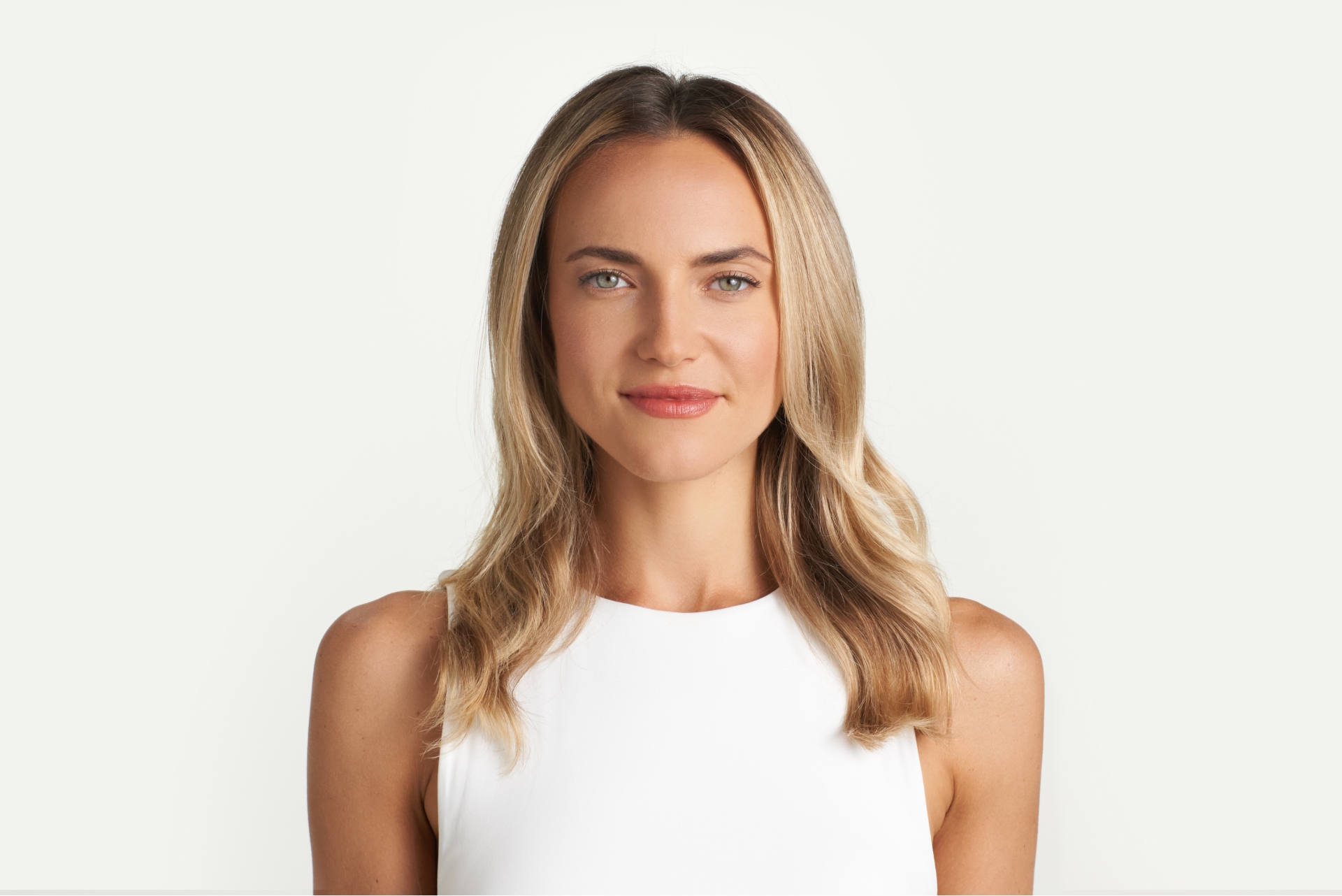 The collection also features two multitasking stylers: the Multiplying Volume Styling Mist and the Multiplying Volume Styling Mousse. To determine which one is right for you, ask yourself where exactly you want to see volume.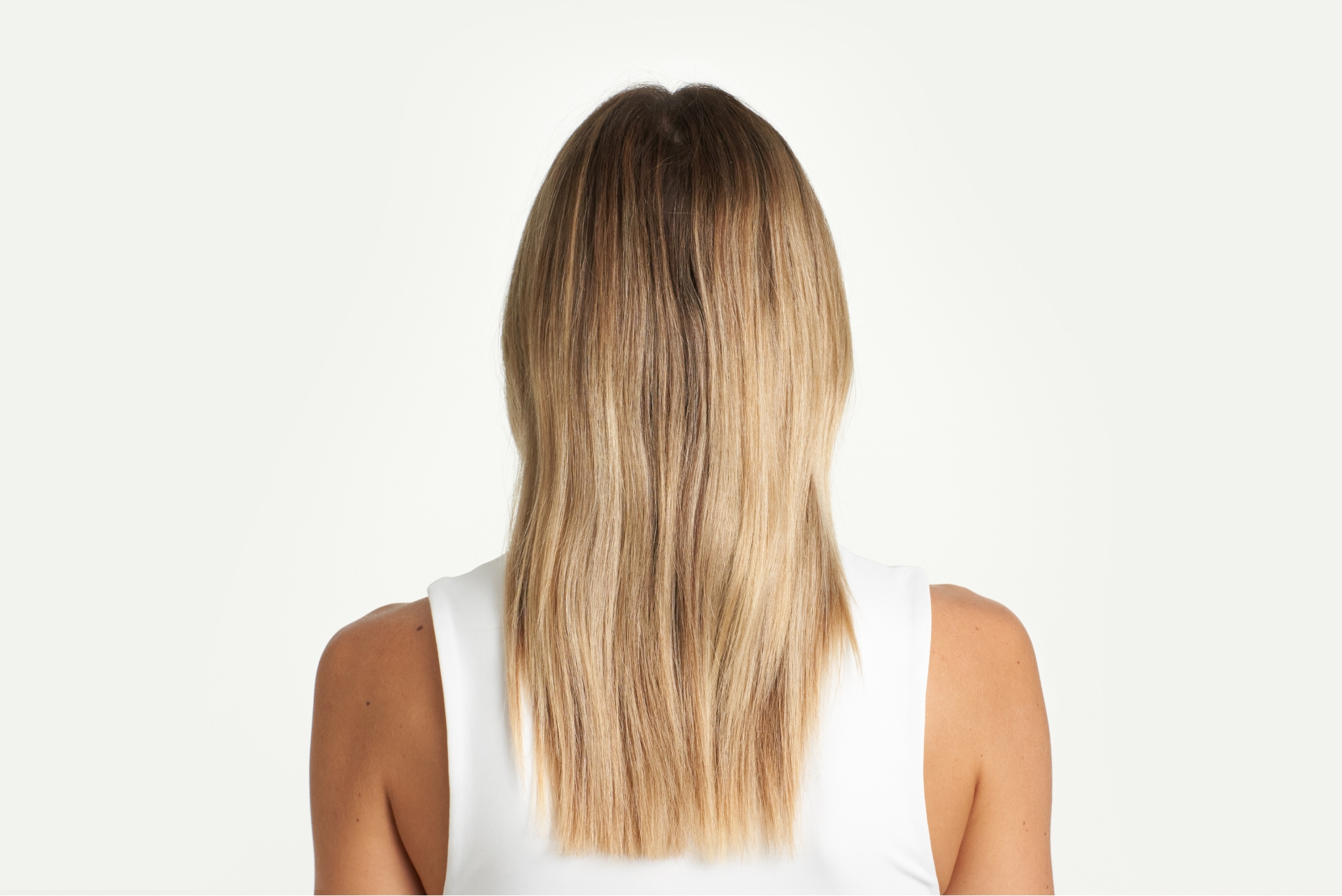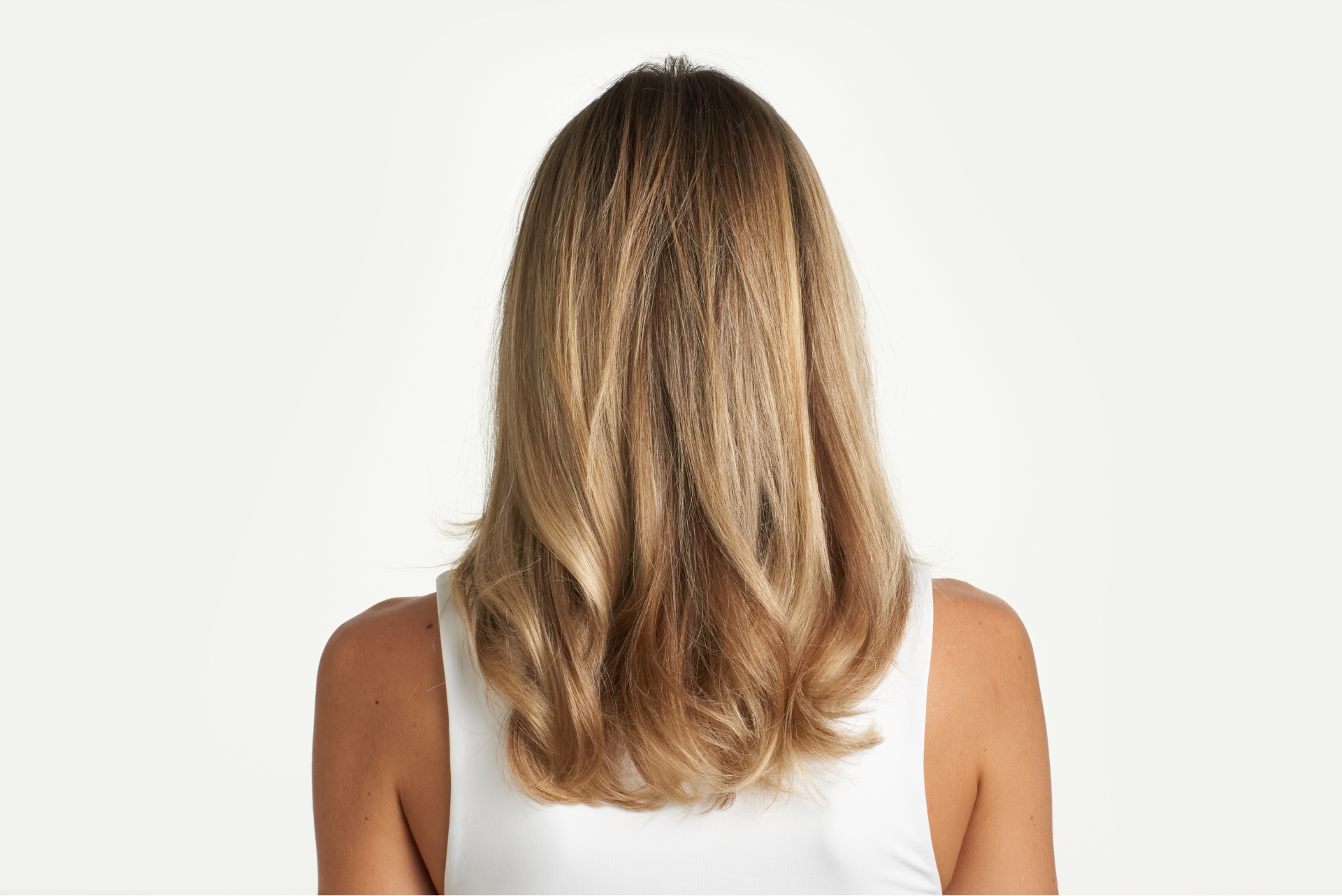 Volumizing Tools and Styling Tricks
There are a few ways to enhance the fullness you get from the Multiplying Volume collection. Start by making sure you're using the right tools at every step of your routine. Always use a wide-tooth comb on wet and damp hair to avoid breakage. When styling dry hair, use a round brush with a smaller diameter for shorter hair and a wider diameter for looser curls or soft volume. Add polish to your go-to style, whether it's down or up, by pumping up the volume at the roots.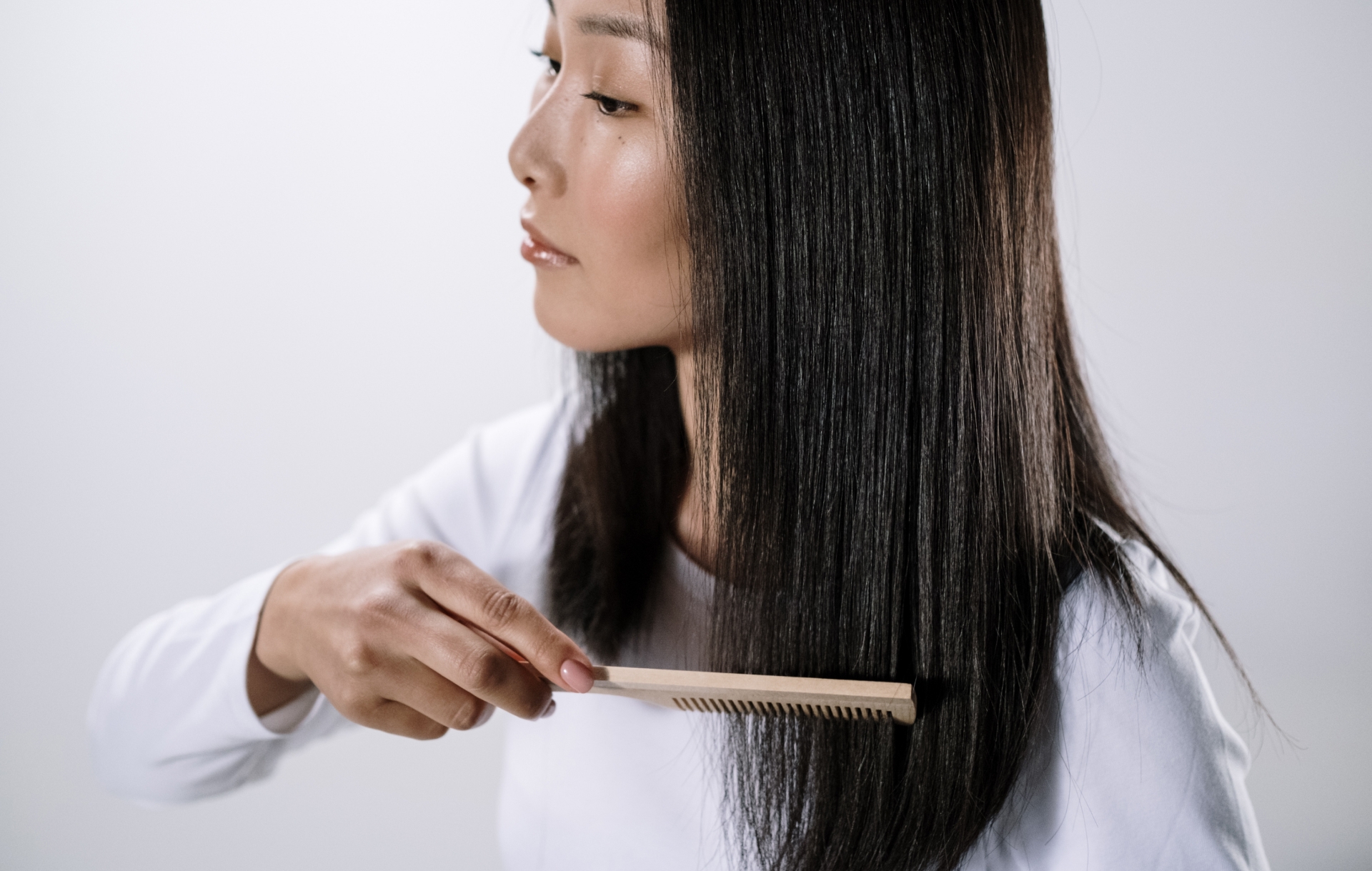 And don't be afraid to try something new! If you've logged onto TikTok in the past year, you've likely seen the heatless curls trend. Here's how to pull it off: Spray damp hair with the Multiplying Volume Styling Mist, which will add flexible hold, shine, and touchably soft volume from roots to ends. Then wrap and set with the viral satin-covered rod-shaped roller tool — you'll wake up with effortless waves and voluminous movement. This technique is especially great for fine and processed hair, since it avoids hot tools.
If you're still unsure whether Alterna's Caviar Anti-Aging Multiplying Volume collection is right for you, let us help you decide based on your hair goals.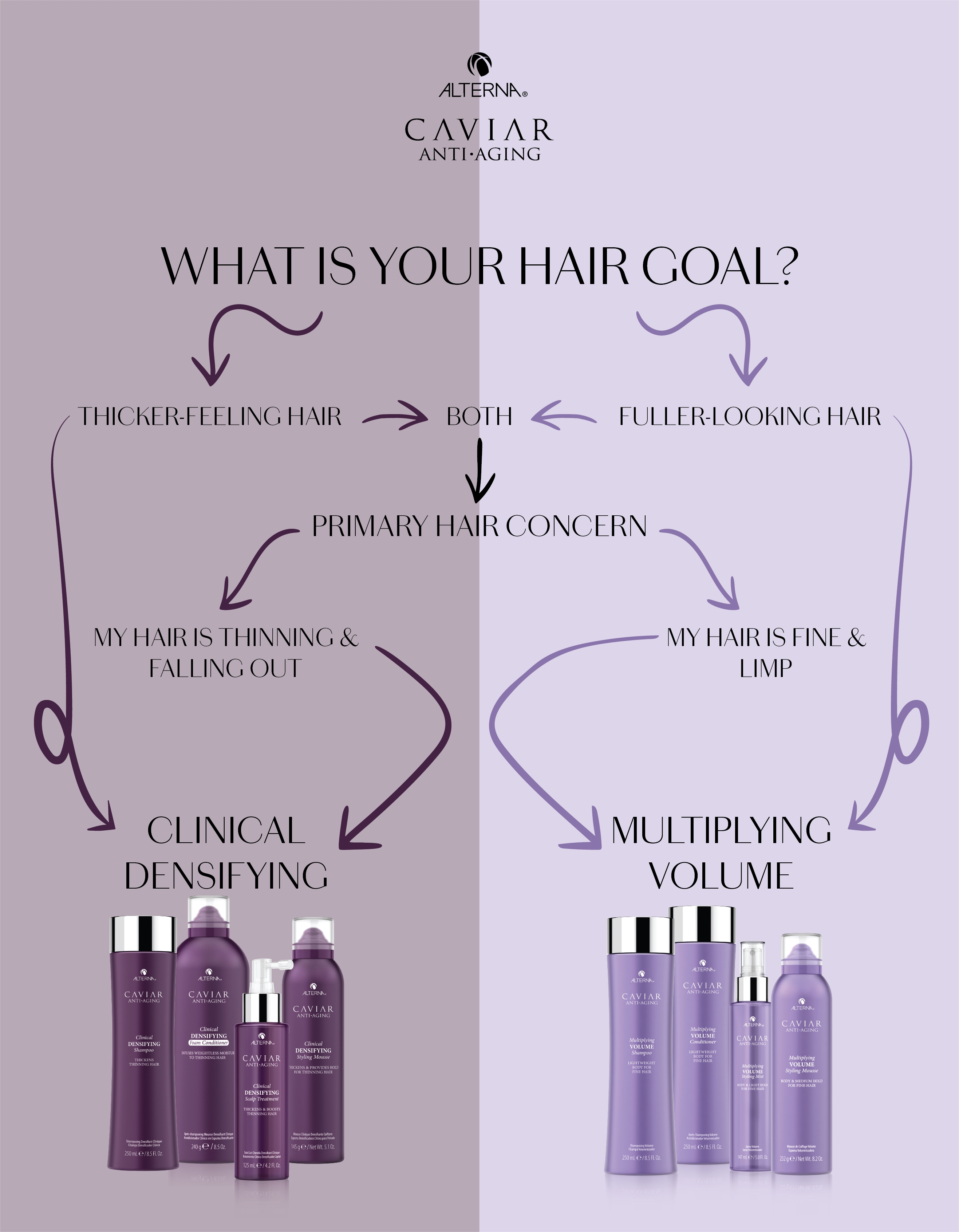 For even more volumizing tips, tricks, and tutorials, follow us on Instagram — you'll find all kinds of inspiration to incorporate into your haircare routine.