How to Shop Consciously on Black Friday Weekend
Nov 24, 2021
It's that time of the year again when all the products seem to be such a deal and you can see lineups outside of shops and people fighting over the last available discounted items. In other words, it's Black Friday this week.
Black Friday is the busiest shopping day in the US for retailers across the country. Shops tend to open earlier on Black Friday to accommodate the crowds, sometimes as early as midnight, or even Thursday evening. Online, deals tend to start a week or so before. For the average consumer, Black Friday puts an enormous emphasis on the 'importance' of buying in excess.
It's not only Black Friday that many people look forward to. The day after is also known as Small Business Saturday, which encourages everyone to buy from local independent businesses. Next, there's Cyber Monday, which features the best deals online, and GivingTuesday, which serves as a counterbalance to the crazy weekend and invites people to donate to meaningful causes.
So what do you do when you don't want to miss out on the best discounts of the year but, at the same time, don't want to contribute to overconsumption, fast fashion and disposable goods?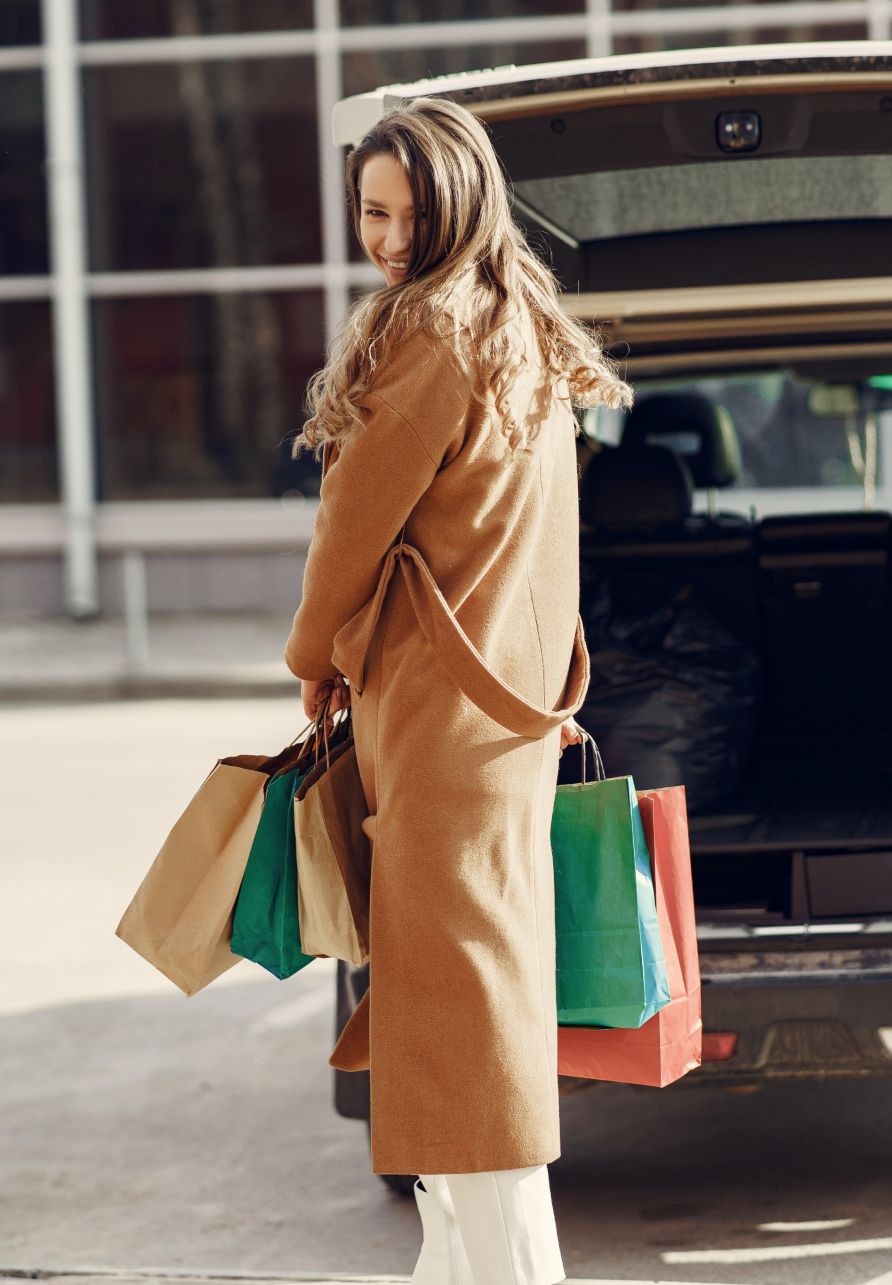 A Mindful Guide to Black Friday
For conscious consumers, the dilemma of how to spend Black Friday tends to be primarily ethical: do you chase good deals or do you take a stand for a better planet in the long term?
We don't think it has to be an "either or" proposition. There's nothing bad about wanting to save money on something you want to buy. The key, however, is planning and thinking through such purchases ahead of time.
So here's a short checklist of questions you should ask yourself before joining the Black Friday crowds.
Why do you need it?
All of us want something from time to time. We see an interesting product on display and get instantly overwhelmed by the desire to buy it. That's why asking yourself and honestly answering the why question helps curb the spending spree. How do you justify a new purchase to yourself? Do you need it for work or hobbies? Will it make your life better in some way?
If you often make buying decisions you regret later, write a ranked list of all the things you need and only consider deals that fall into those categories. It doesn't matter how big of a discount you're getting on something you don't need — you save 100% on everything you don't buy.
Can you buy it used?
Even when you have something on your shopping list, it doesn't mean you have to buy it brand new. A more sustainable way to go would be to find a slightly used option in your local Facebook community group, for example, or an independent thrift store. This would reduce the need for new production, consume less materials and save on shipping.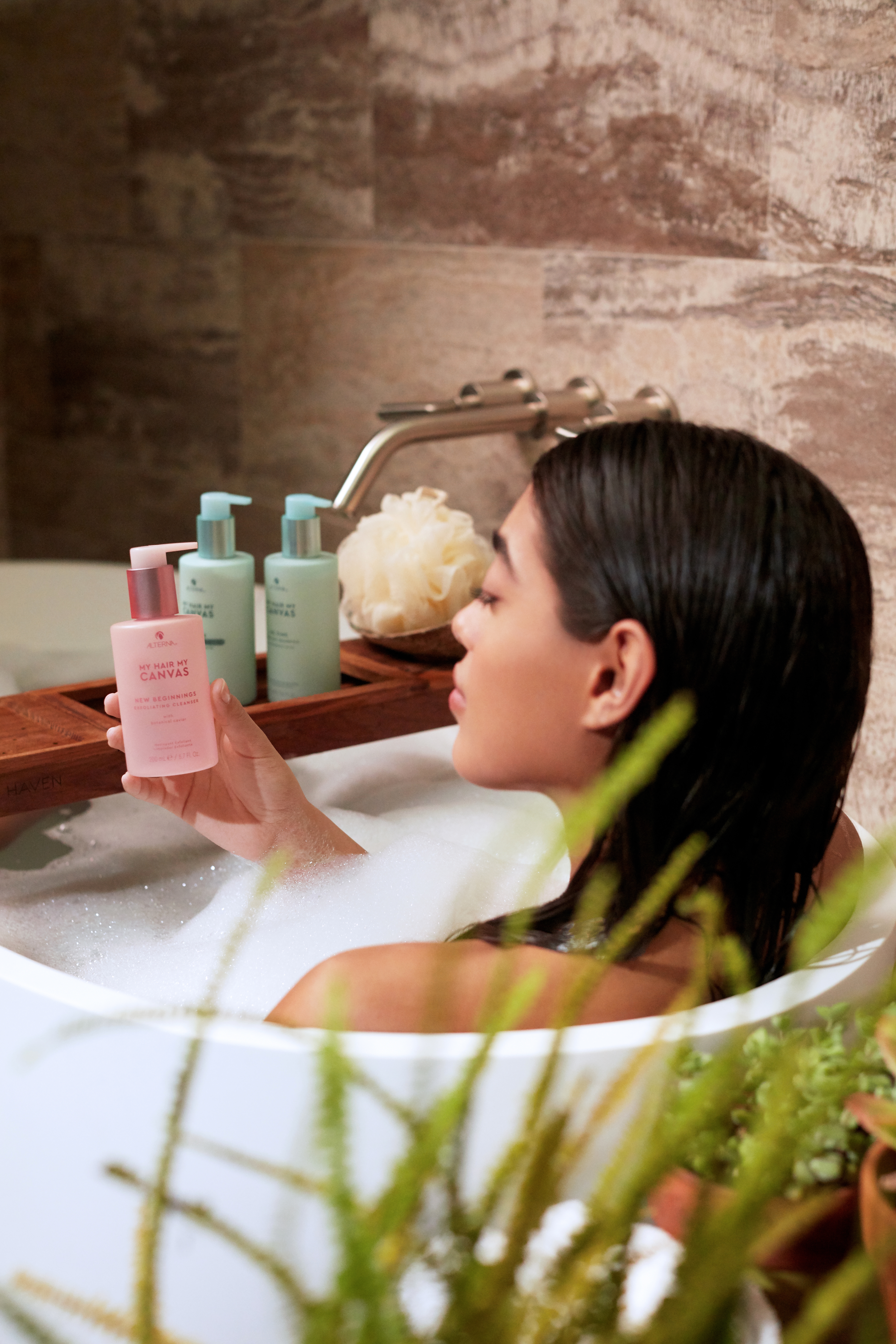 Is it good for the world?
While some products have to be new, it still matters what they are made of and how they were produced. Last year, we started a new vegan hair care line called My Hair. My Canvas. — top-quality vegan hair products packaged in post consumer recycled materials that take our principles of Clean Philosophy to a whole new level.
Designing the My Hair. My Canvas. collection, we made sure that all the bottles and tubes we use are made of 50% post consumer recycled plastic, with twist-open and close pumps to minimize plastic waste even further. If you're searching for a more sustainable haircare option to pick up this Black Friday, keep an eye out for My Hair. My Canvas on sale at Macy's, Nordstrom, and Salonory!
Caviar Moisture Intensive Ceramide Shots are another recent example of sustainability innovation. Inspired by on-the-go natural hair cleansers, this potent ceramide concentrate is packaged in biodegradable capsules that simply dissolve in hot water. The product, however, not only moisturizes your hair it also boosts hair strength, repairs damage, controls frizz and adds shine.
This is just a short overview of how we try to approach the Black Friday weekend. We prepare ahead of time, know exactly what we want to buy and make sure it is as sustainable as possible. And, well, haircare products tick all of those boxes!
Not sure which haircare products to buy? Take our short Hair Quiz and receive a personalized hair treatment plan right in your inbox.