How Alterna Uses Innovative Packaging for a Cleaner Planet
Nov 10, 2021
There's a little known awareness day that nevertheless has been gaining traction in the past few years and that we're really excited about — National Recycling Day on November 15.
In 2013, researchers at Yale University estimated that Americans send around 294 million tons of waste to landfills each year. That's 1,871 pounds per person!
Since the very beginnings of Alterna, we knew that waste and pollution were big problems. At that time, we devised our Clean Philosophy, which continues to lead our commitment to producing haircare products of the highest quality without the use of parabens, sulfates or other chemicals that would be harmful for us and our environment. Chemicals don't belong to your hair or the ocean.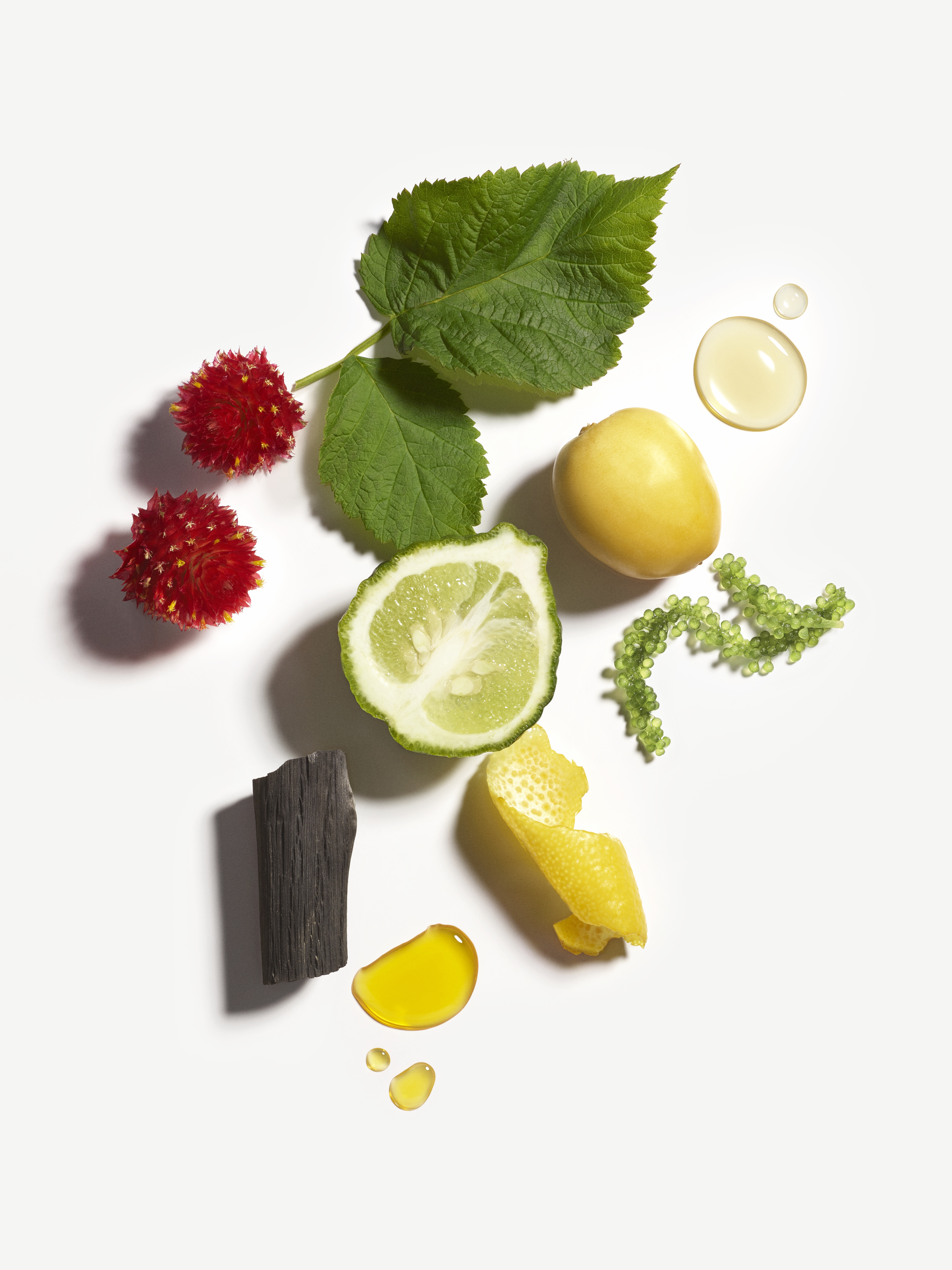 Fortunately, consumer behavior and demand are changing. More than half of US consumers now say that brands should be responsible for thinking about recyclable packaging. In the same vein, 69% of global consumers are more likely to buy cosmetics and personal care products with reduced carbon footprint. Other initiatives related to sustainability are on the rise as well, such as the desire to refill and reuse existing product packaging.
We're happy to say Alterna is making rapid progress in developing new innovative ideas when it comes to post-consumer recycled materials and bringing them into the world.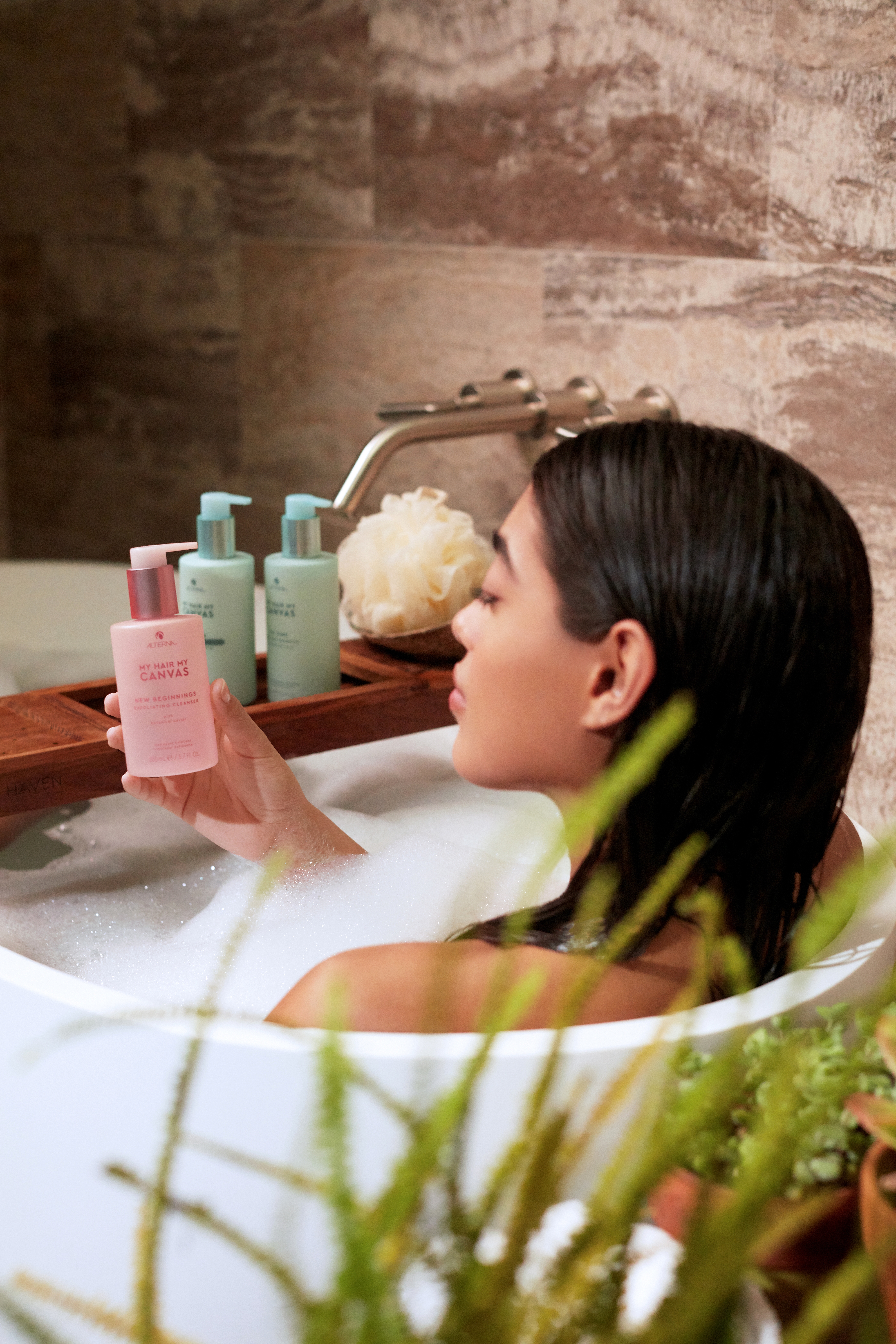 My Hair. My Canvas. Uses 50% Post Consumer Recycled Plastic
Our core idea for the new My Hair. My Canvas. line of products released in 2020 was to inspire the notions of self-care and creative expression through everyday high-quality haircare.
We created a range of versatile and high-performing formulas that not only avoided any chemicals but were also 100% vegan, featuring our signature Vegan Botanical Caviar with Water Lily Extract, Coconut Sugar Blend, White Charcoal and more.
Our second innovation was the result of our efforts to minimize our environmental impact. All bottles, jars and tubes featured in the collection were designed with 50% post consumer recycled plastic. We also included twist-open and close pumps to reduce plastic waste even more.
My Hair. My Canvas. was a major step forward in our Clean Philosophy, and its success spurred more innovation and influenced our thinking with regard to redesigning the packaging for our existing product lines.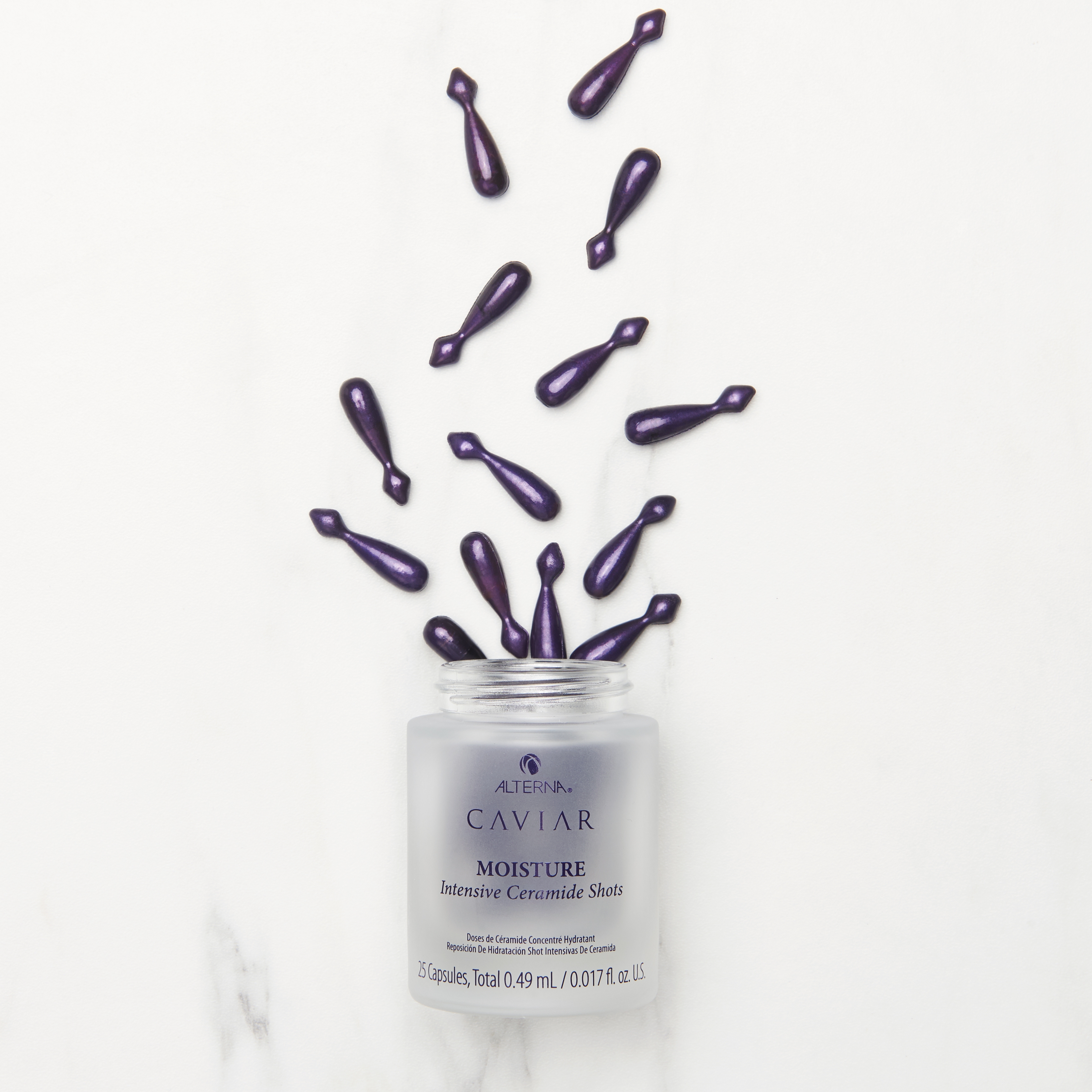 Biodegradable Caviar Anti-Aging Moisture Intensive Ceramide Shots
Inspired by the success of My Hair. My Canvas., we decided to go even further.
Our new product — Caviar Anti-Aging Moisture Intensive Ceramide Shots — is a wonderful serum for all hair types that comes in single-dose biodegradable capsules and doesn't need to be rinsed off (using less water!).
You can take Ceramide Shots anywhere with you and then simply compost the capsules or dissolve them in hot water (also wait for it to cool and water plants after). The capsules themselves come in a reusable glass jar — no plastic involved, no waste left behind.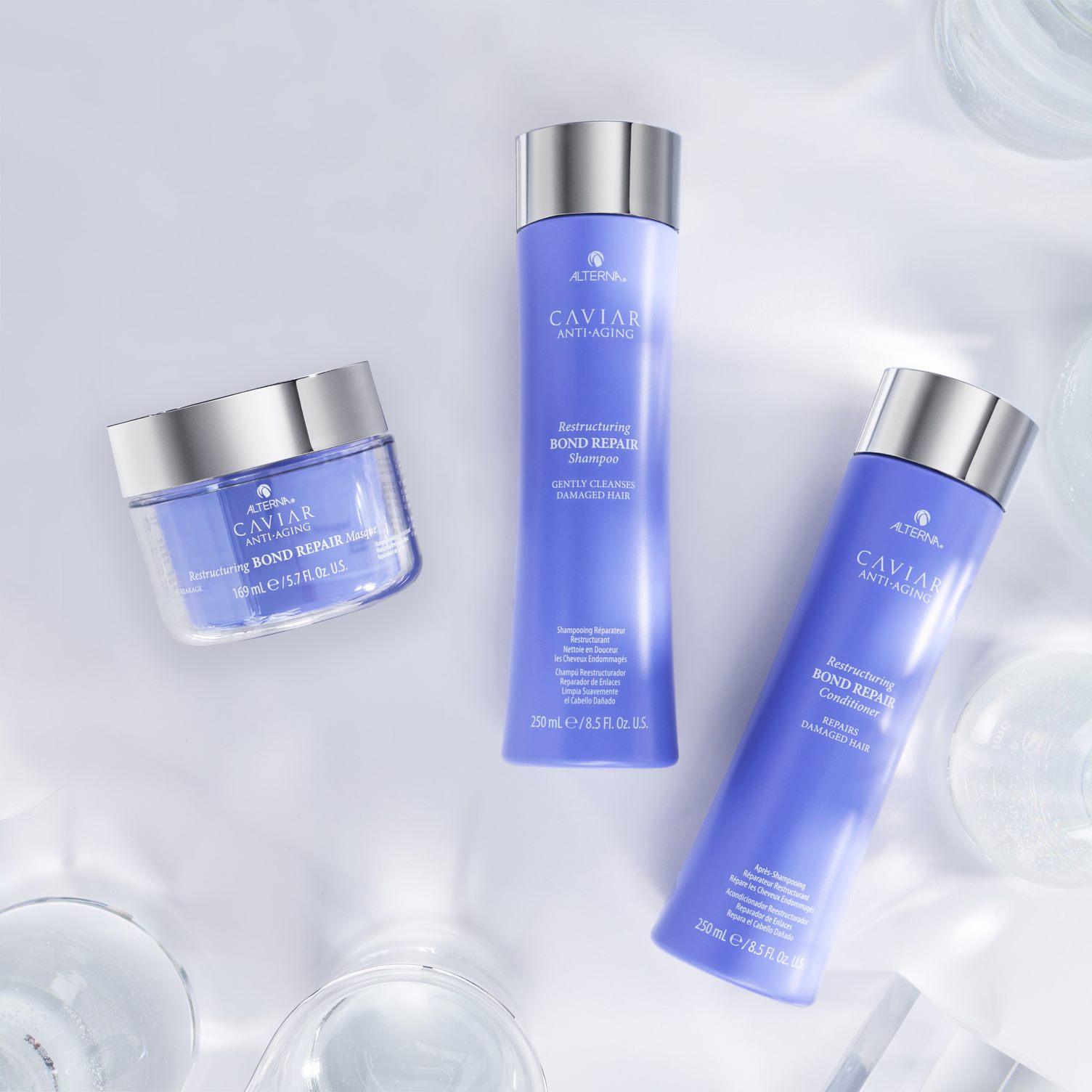 New Alterna Caviar Anti-Aging Bond Repair Packaging
Most recently, we've been working on updating the formula for our popular Caviar Anti-Aging Bond Repair Collection to not only include our exclusive Caviar Bond Enforcing technology but also blend it with sustainably sourced Maracuja Oil, which helps to add extra moisture, smoothness and shine. No harsh ingredients used as always.
Simultaneously, the packaging for the collection also got an upgrade. Now the Shampoo, Conditioner and Masque are packed in post consumer recycled plastic that is much easier on the environment.
The new bottles for the Shampoo and Conditioner now also use less plastic overall, which was achieved by integrating innovative thin-wall technology. At the same time, the packaging for the Masque is now refillable, which also reduces plastic waste.
These are just a few examples of the thinking and innovations that are going on at Alterna non-stop. We hope our progress toward using more post consumer recycled materials and recyclable packaging in general will inspire other brands to follow suit and help decrease our reliance on brand new plastic overall. On National Recycling Day, we encourage everyone to think about how they can reduce their plastic use in everyday life.
Not sure which haircare products would suit you best? Take our 2-minute Hair Quiz and get your personalized haircare treatment plan delivered right to your inbox.