My Hair. My Canvas. One-Year Anniversary!
Oct 6, 2021
We're excited to say that this year marks the first anniversary of our latest line of the best vegan hair products — My Hair. My Canvas.
Since its launch just a year ago, the collection has expanded considerably and now covers all vegan hair care needs, from an Everyday Shampoo and Conditioner to a Shielding Hairspray and Air-Dry Balm.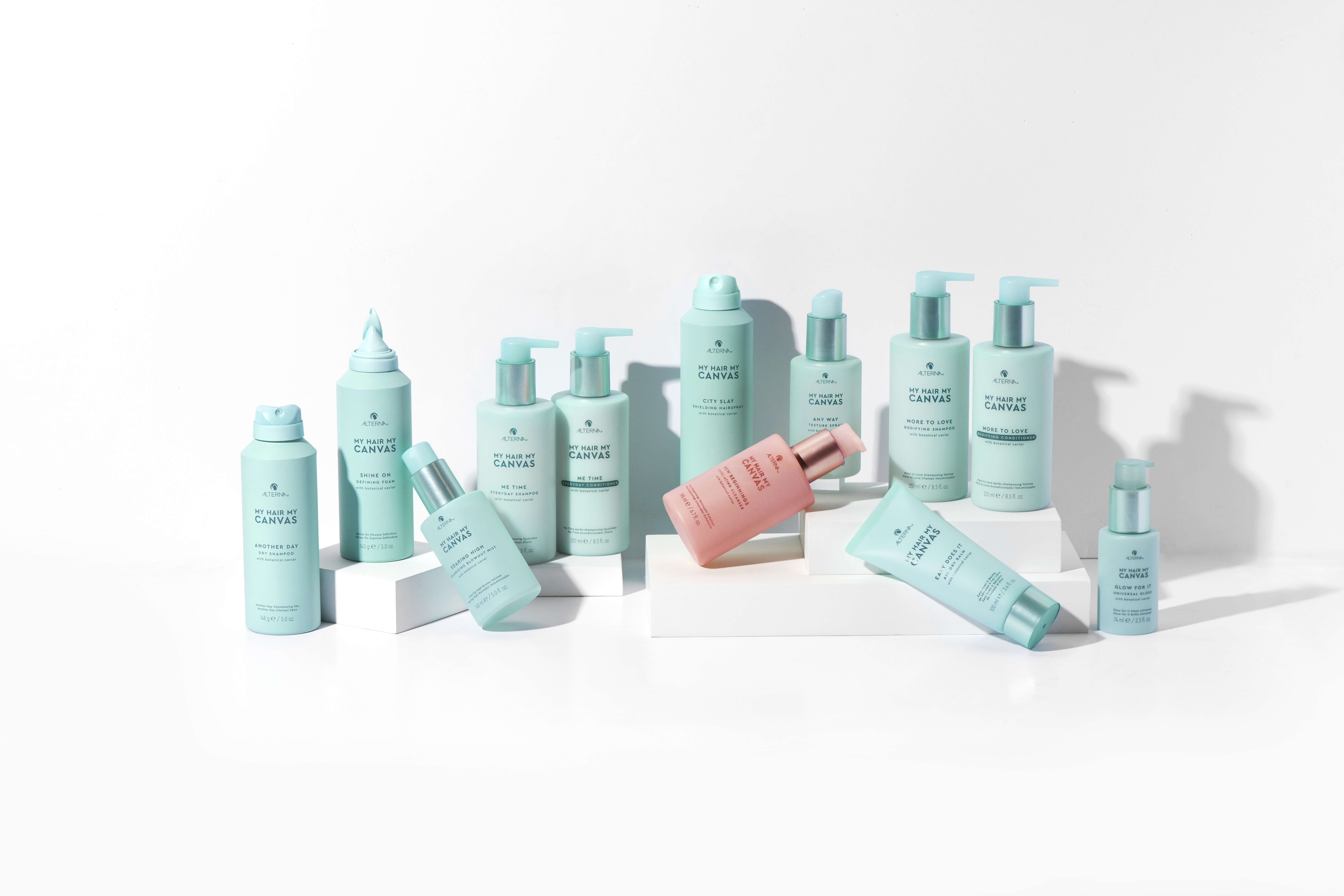 Our latest additions were a Meltaway No-Rinse Micellar Hair Cleanser and the Restore Rituals collection, which includes a Cool Hydrations Masque, a Jelly Fix Repair Booster and a Glow Crazy Shine Booster.
Some of My Hair. My Canvas. hair products, particularly our Any Way Texture Spray and Glow For It Universal Gloss, have already won haircare awards in their respective categories.

Let's rewind a little bit and remember why we decided that the world was ready for a high-quality, kind and empathetic vegan haircare brand.
Why We Created My Hair. My Canvas.
More than anything, our ideas about the new brand were steered by the belief that haircare is self-care. We saw the everyday haircare routine as an act of kindness and creativity, but couldn't find versatile and high-performing products that gave us that particular feeling. So we decided to create our own.
The first job of My Hair. My Canvas. was to elevate your daily haircare habit — make it fun and effortless to create beautiful looks and reimagine yourself at the same time.
We also wanted to push boundaries when it came to sustainability and create 100% vegan formulas while still adding the unique benefits of caviar, which we had successfully used in our products for over 20 years (read more about our sustainable approach). So we've found similar transformative benefits in Vegan Botanical Caviar, manufactured using Eco-Sound® technology with minimal environmental impact, which now serves as a base for all My Hair. My Canvas. products.
In addition, we designed all My Hair. My Canvas. bottles, jars and tubes with 50% post-consumer recycled plastic and twist-open and close pumps to reduce plastic waste.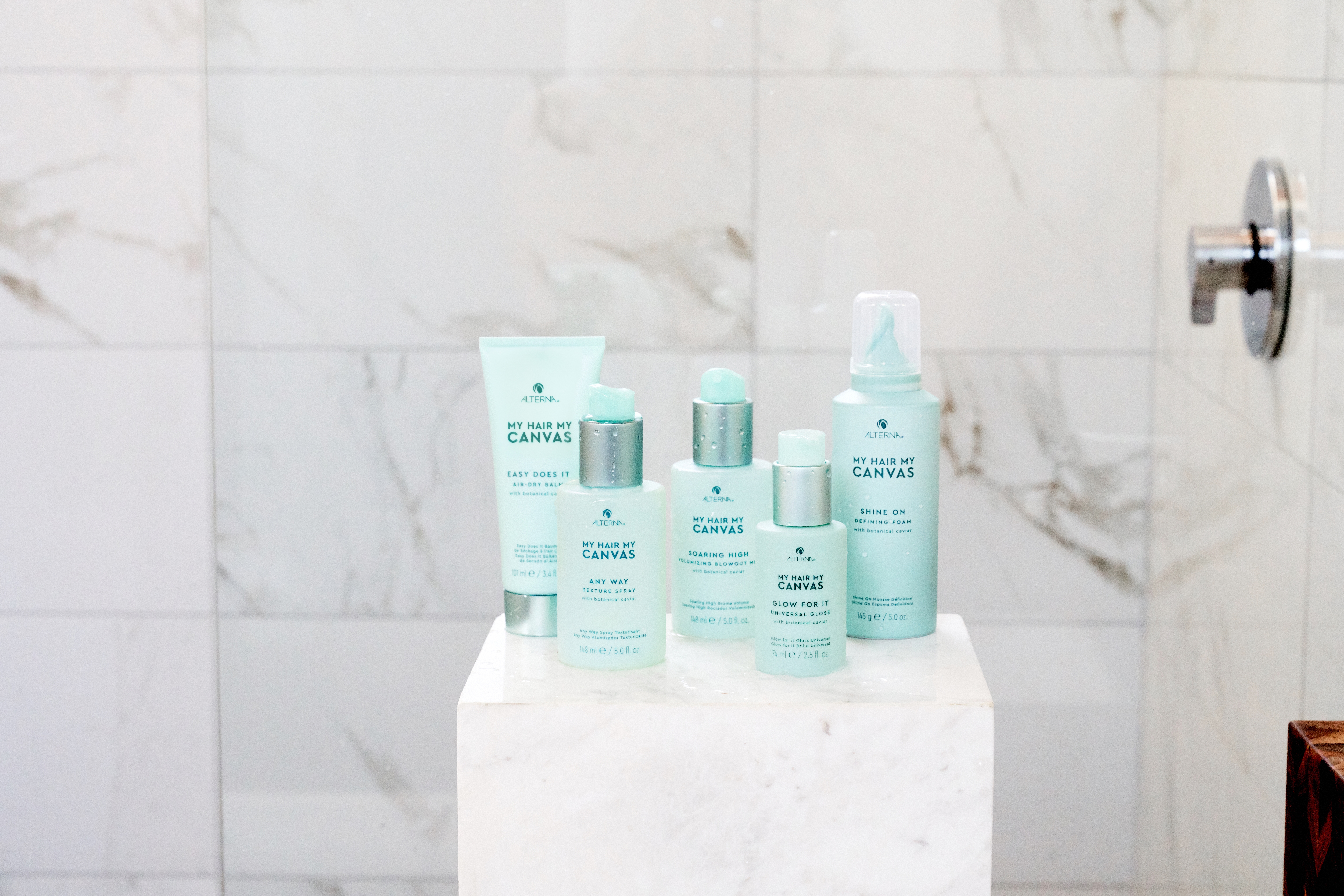 Finally, this year we also achieved another significant milestone — certifying the whole My Hair. My Canvas. collection by PETA to be completely cruelty-free, without any animal testing for any of the products.
My Hair. My Canvas. Collection
Let's do a quick overview of all of the My Hair My Canvas hair products to show why we think this newest expression of Alterna Haircare's transformational experience is truly special.
Meltaway No-Rinse Micellar Hair Cleanser is our latest addition to the collection. This vegan crème-to-powder hair cleanser absorbs oil or sweat and makes your hair feel shower-clean and ready to take on the day.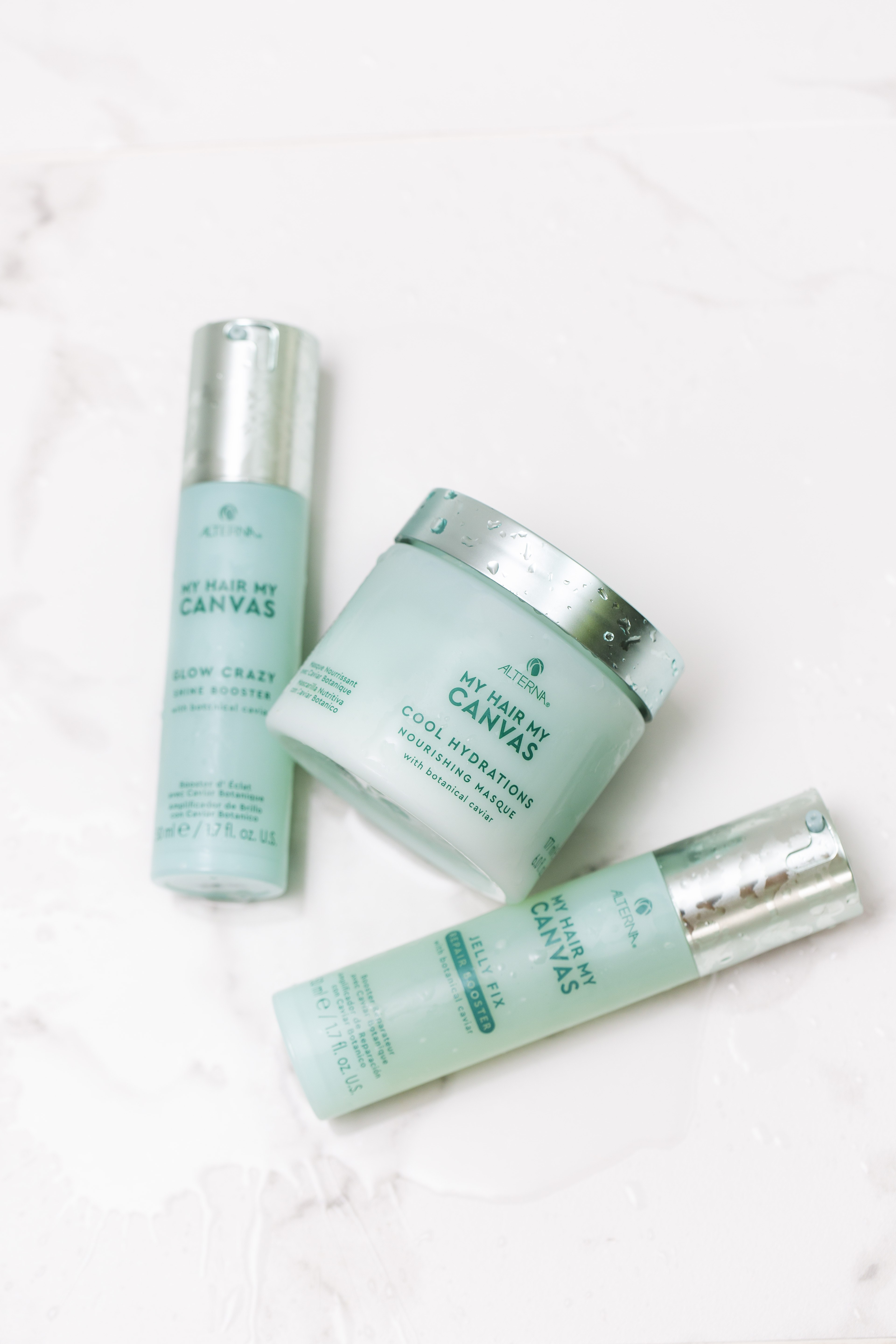 Our Restore Rituals collection includes a Glow Crazy Shine Booster that adds a lasting shine for up to 10 washes, a Jelly Fix Repair Booster that shields your hair from the detrimental effects of pollution and a Cool Hydrations Masque — a vegan hair mask that provides deep hydration and reduces breakage.
Another Day Dry Shampoo is made to refresh and soften your hair by absorbing any extra oil on the go.
Any Way Texture Spray is our award-winning product for creating natural-looking texture while taming frizz and humidity for up to 24 hours.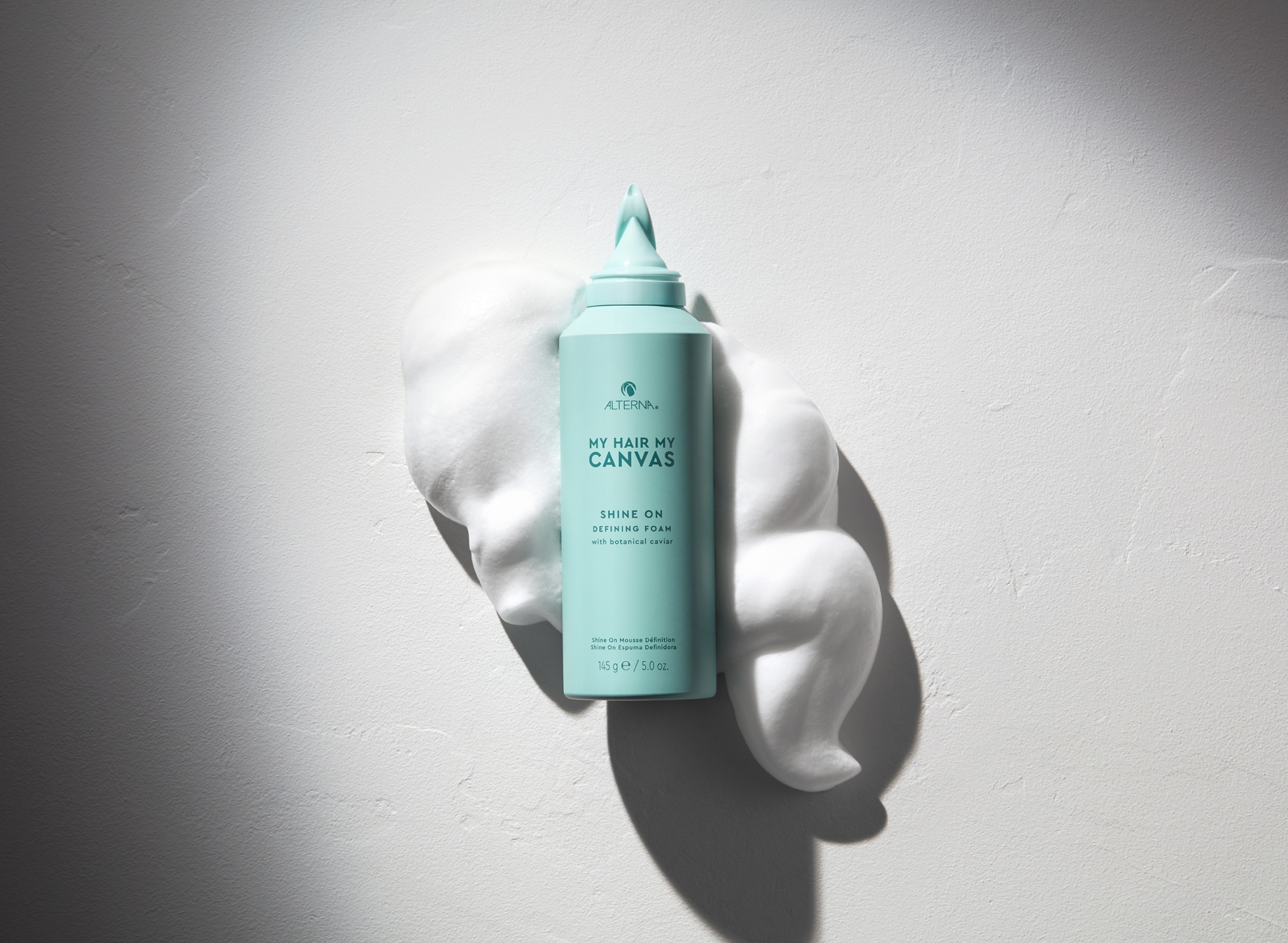 Shine On Defining Foam creates radiance and smoothness, and helps manage your hair better, whether you're air-drying or using heat tools.
Soaring High Volumizing Blowout Mist provides over 72 hours of humidity and heat protection for up to 450 ºF.
New Beginnings Exfoliating Cleanser gently removes impurities and extra buildup from your hair, without stripping color.
Easy Does It Air-Dry Balm controls frizz and helps maintain your natural hair style without using any heat.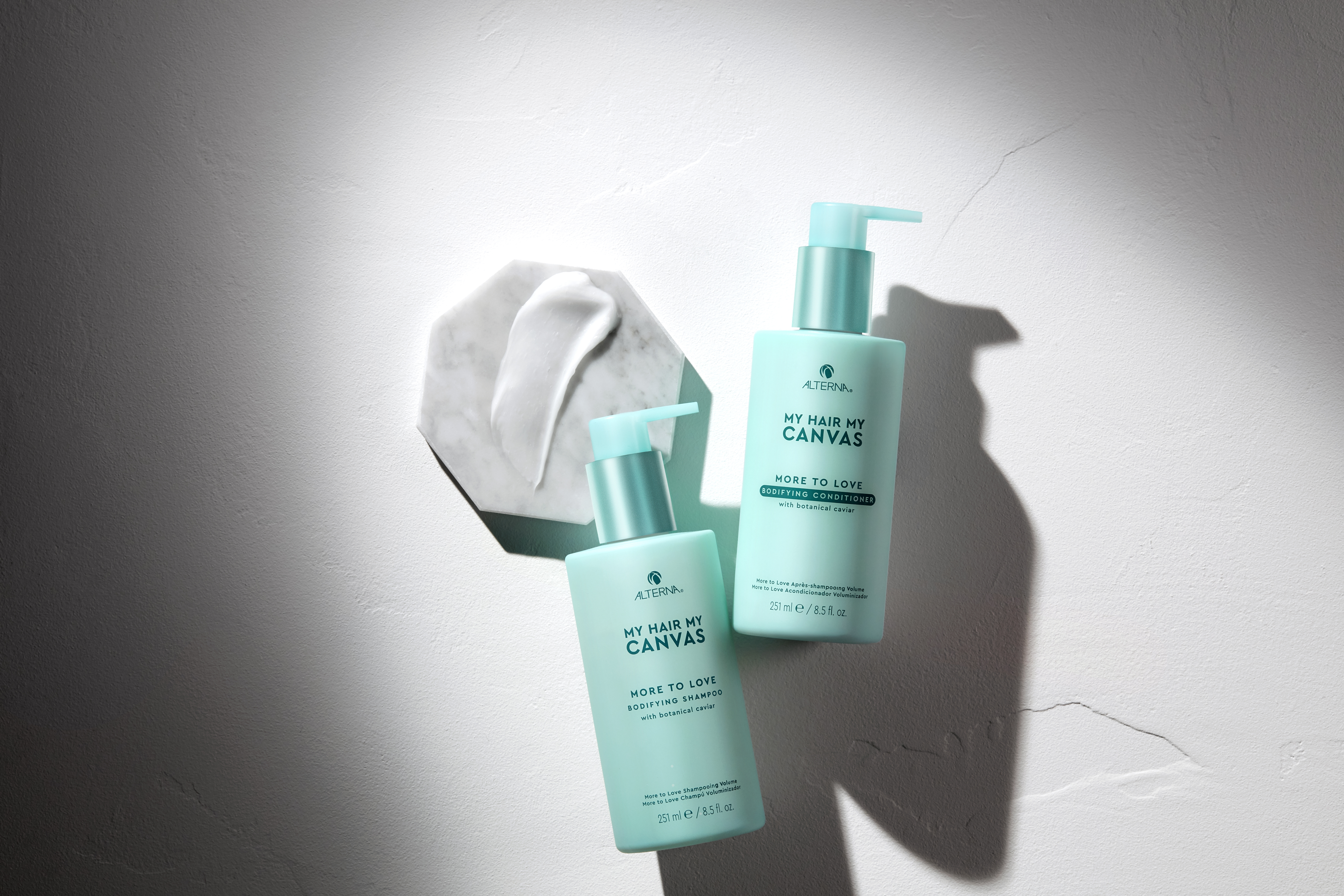 More To Love Bodifying Shampoo and Conditioner create a foundation of fullness, texture and movement without drying out your hair.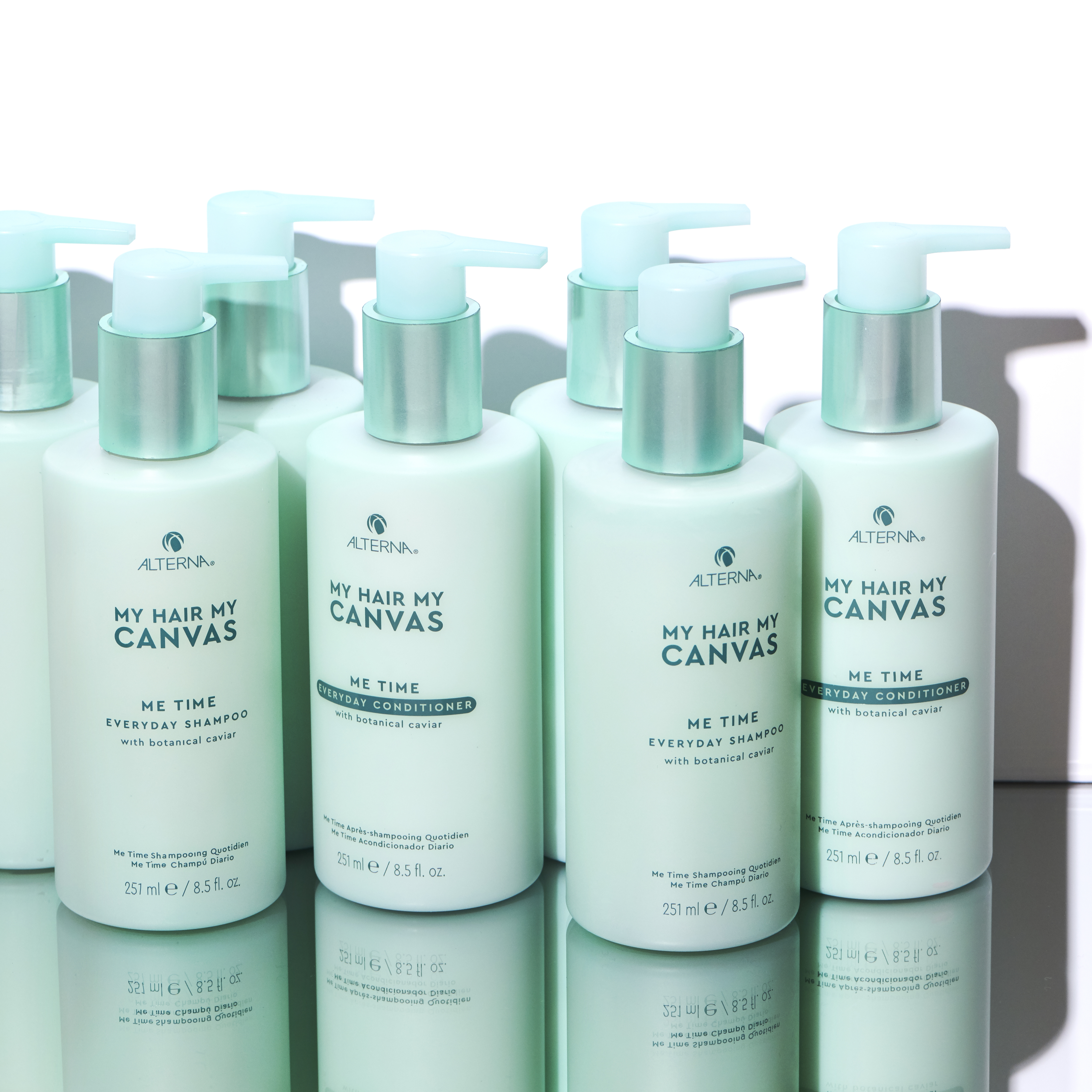 Me Time Everyday Shampoo and Conditioner add smoothness, improve manageability and enhance shine. Both can be used as frequently as needed.
City Slay Shielding Hairspray is a buildable hairspray with a flexible hold that provides humidity and heat protection for up to 450 ºF.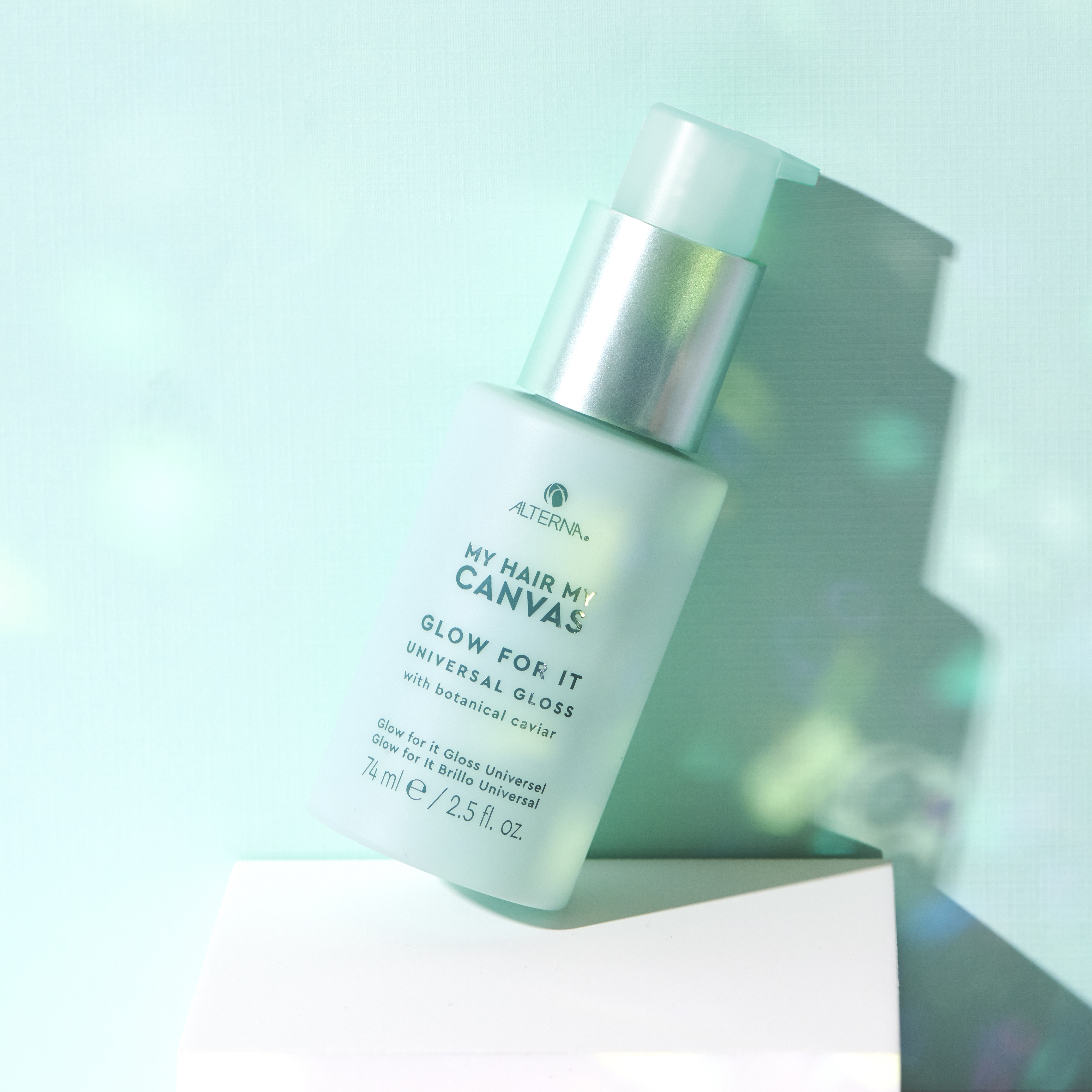 Glow For It Universal Gloss helps not only recondition and seal the hair but also control frizz and increase shine. It also includes 450 ºF heat protection.
There you go — the whole My Hair. My Canvas. collection so far. We're constantly working on new products and have a variety of interesting offerings from our other collection, Alterna Caviar Anti-Aging, as well. You can follow all the updates on our blog.
Want to receive a personalized haircare plan? Take a quick Hair Quiz and we'll email one right to you.