Proactive Tips to Manage Thinning Hair
Jul 27, 2022
Thinning hair is a real (and scary!) thing and it affects individuals of all ages with all kinds of hair types. A lot of people ask, "What causes thinning hair?" and the truth is there are a lot of different factors. It can be hereditary, hormonal, medical, or just a part of the aging process.
That said, there are things we can all do to manage thinning hair that vary from your diet, new hairstyles, and products you can start folding into your hair care routine.
Eating Well
It's true what they say, "You are what you eat" and in a lot of cases our outer body is a reflection of what we ingest. Diets that severely restrict the intake of vitamins and minerals can affect hair growth patterns. Eating well-balanced and nourishing meals that are packed full of these vitamins and minerals can promote hair growth and is a great way to be proactive about your hair health.
Looking for ways you can incorporate this easily? Try foods that are high in protein and biotin like legumes which are great for hair loss prevention. You may also consider adding foods that are high in iron, vitamin A, C, and E like avocados, citrus, and leafy greens.
Read more about how Eating Healthy For Hair Growth can help manage hair loss.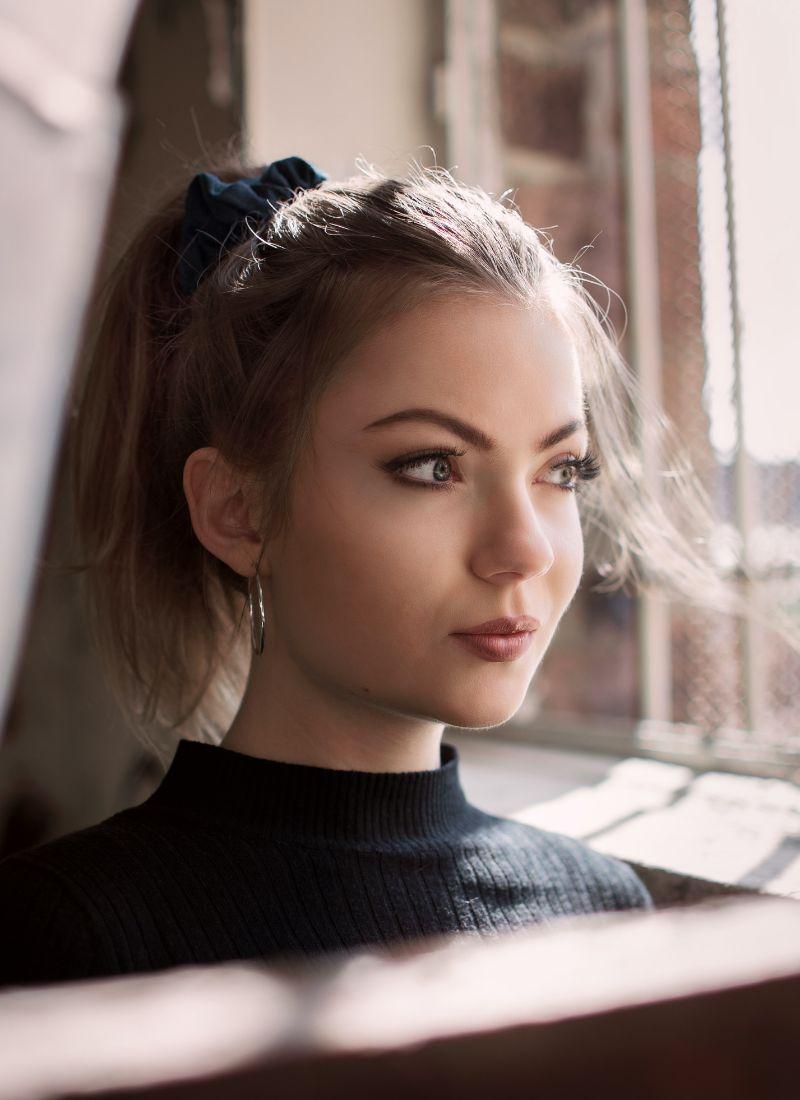 Try A Different Hairstyle For Thinning Hair
Don't panic, we promise not to use the word "combover." There are an abundance of hairstyles specifically for thin hair, and if your hair starts going down this path, the best thing you can do is change up your style.

Cutting your hair can create more volume. Bobs, lobs, and pixie cuts, oh my! When your hair is thin and long it weighs it down and that leads to less volume up top. Giving your hair a healthy chop alleviates it from appearing stringy.
Texture over layers. Heavy layers are not advised for thinning hair but adding texture around the top of your head gives your hair a lift and will make it appear fuller and thicker overall.
Avoid bangs. Female pattern baldness tends to start from the crown and adding bangs means you're removing hair from where hair is needed most! Using the texture method to frame your face can give the illusion of bangs without risking the loss of any volume.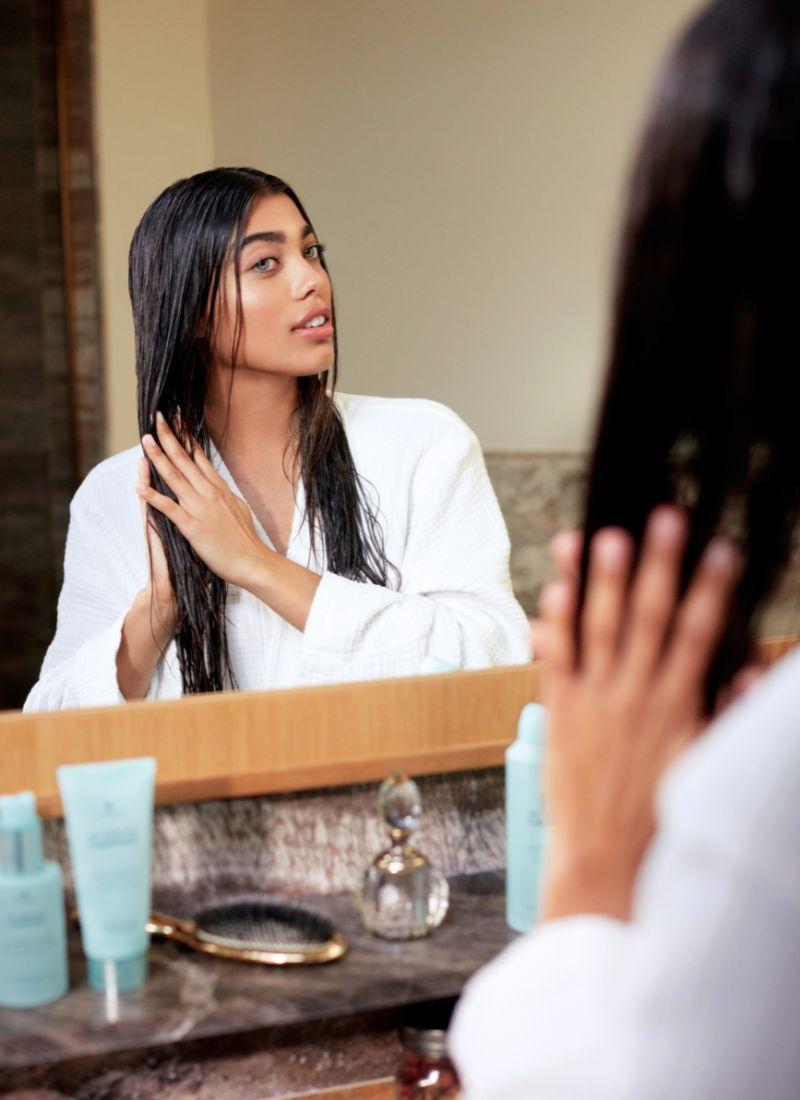 Use High-Quality Hair Products
We often say, "choice may be the ultimate luxury" and what we mean by that is when you choose products that are made with high-quality ingredients, are free of harmful chemicals and are designed to specifically treat your unique hair needs, you're making a choice to prioritize your hair health.
You can read all about it in our Clean Philosophy which outlines our commitment to creating hair care products, like our Anti-Aging Clinical Densifying Shampoo, Conditioner, and Scalp Treatment all designed for thinning hair, that are good for your body and the environment.
---
If you're curious about your hair type and want to learn more about what products are best suited for you, take our Hair Quiz and get the answers you're looking for in just a few clicks!