The Things To Eat (and Avoid!) For Your Hair Health
Mar 2, 2022
Whether you have a great haircare routine or you're brand new to the process, healthy hair starts from within. Eating well-balanced and nourishing meals that are packed full of vitamins and minerals can promote hair growth, strengthen your locks, and give them that silky shine that'll complement your external care routine seamlessly.
So what are those vitamins and minerals you ask? Things like protein, biotin, iron, omega, and vitamins D, E, C, and A. Now before you start thinking, "how am I going to get all that into my diet?" rest assured — you probably already are. Below we've outlined how you can get healthy hair with a list of some foods you can fold into your diet and ones you may want to tiptoe around and avoid.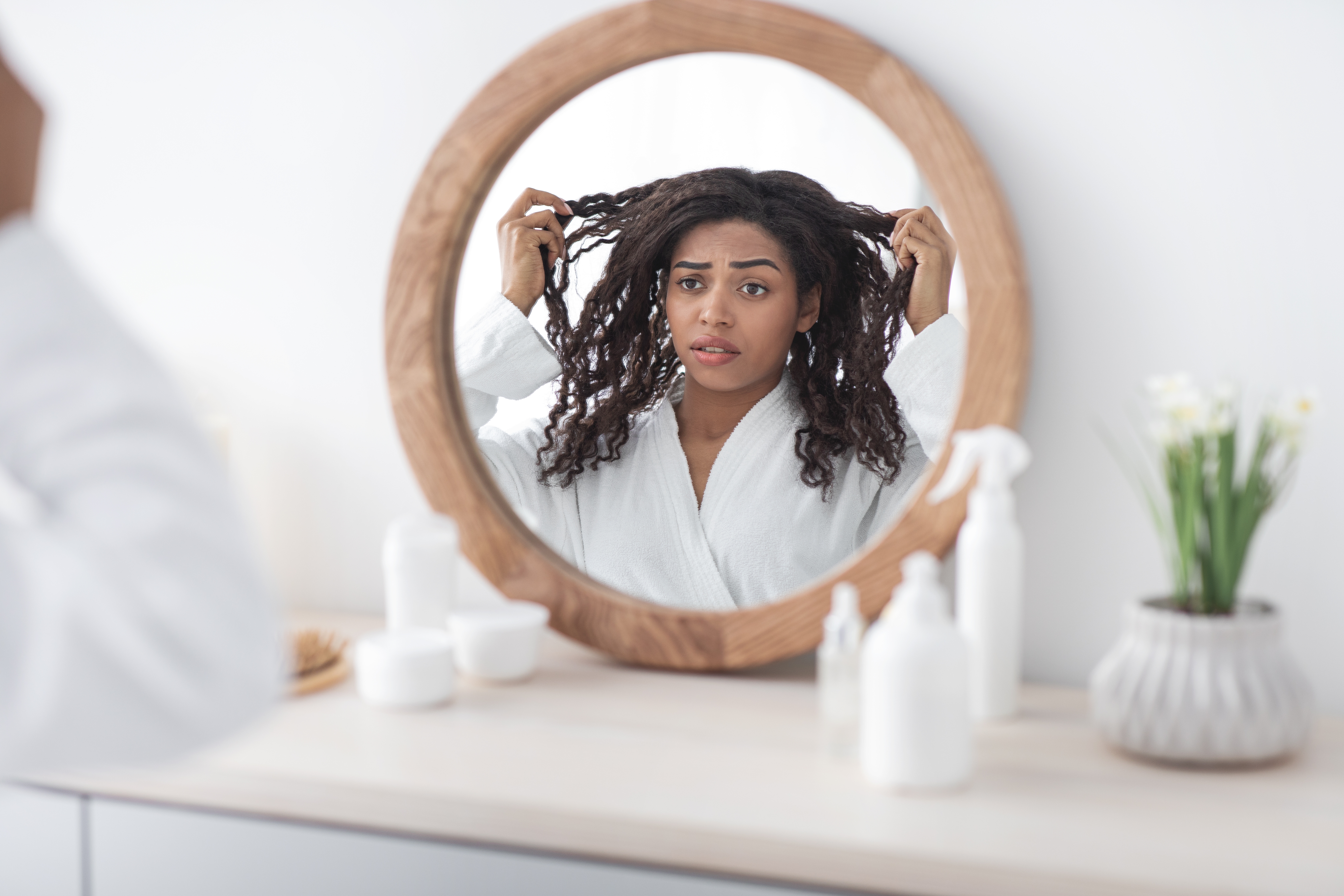 Indulge:
Eggs
Protein? Check. Omega? Check. Biotin? Check! Eggs are a superfood for your hair and let's be honest, we'll take any excuse to say yes to brunch!
Eggs are high in protein and something called biotin which you may know as vitamin B7 — the main character in hair and nail growth. Eggs are also high in vitamins A and D and this combination leaves your hair healthy with a natural shine.
Suggested recipes: Simple California Style Omelet
Similar options with the same benefit: Salmon, Shrimp, Oysters, Beans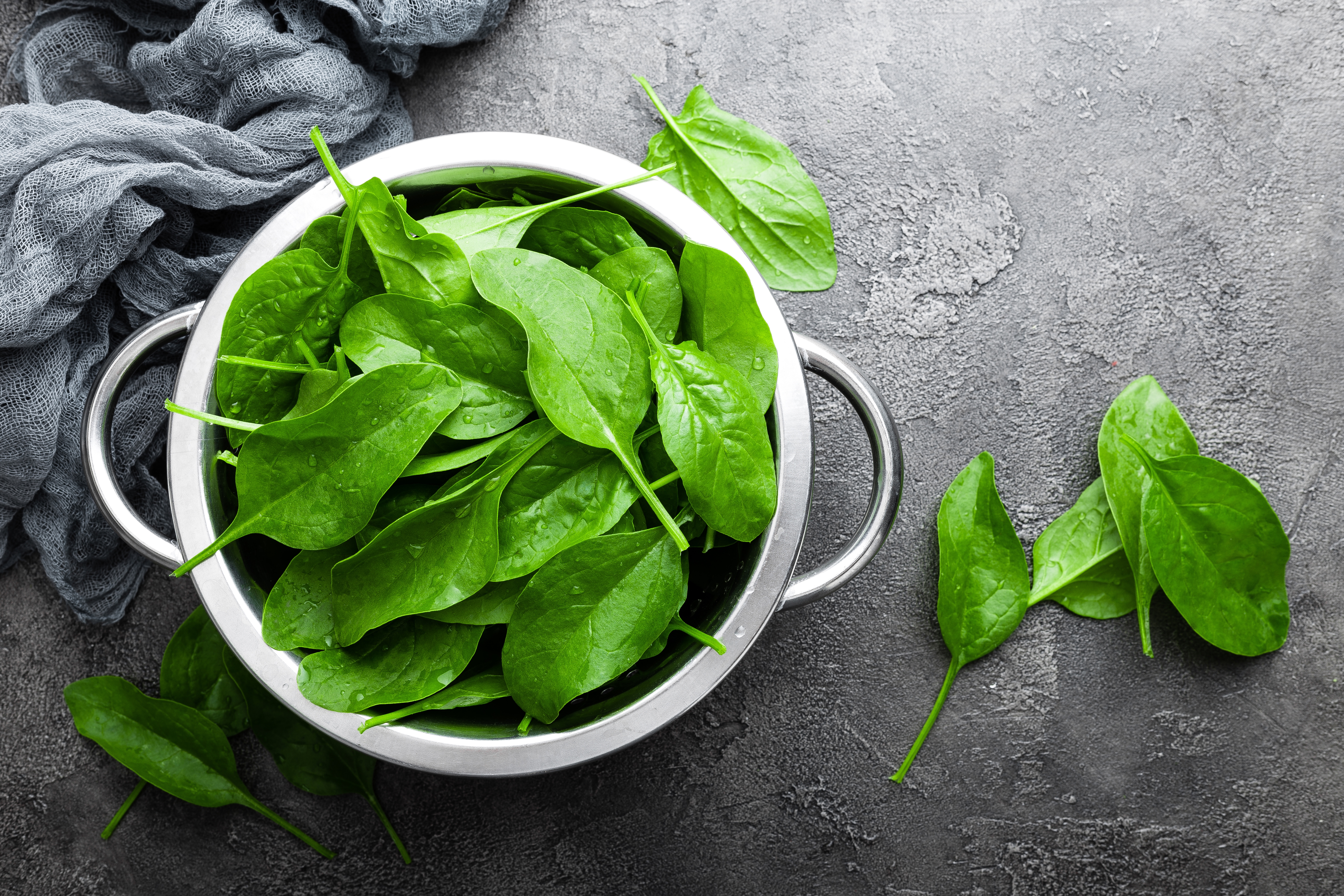 Spinach
Much like Popeye, we know the benefit of adding spinach to our diet. It has all the vitamins we're looking for, as well as, iron and folate. Folate, better known to most as folic acid, is used to promote hair growth and iron is a crucial ingredient to prevent hair thinning.
Iron deficiencies occur more commonly in women than men so it's important to ensure a healthy level of iron in the body to combat fatigue, help oxygen flow in our bloodstream, and keep our hair moisturized (and intact!)
Suggested recipes: Delicious Detoxifying Smoothies
Similar options with the same benefit: Beans, Kale

Avocado
Guac may be extra, but after learning that it's chock-full of vitamin E, we're adding it every time. Vitamin E prevents hair loss, improves blood circulation in your scalp, balances oil production, and adds shine.
Fixing damaged hair requires the integration of vitamin E. A single avocado gives you 21% of your daily intake and we can't think of a better way to protect our hair than with a few scoops of guacamole.
Suggested recipe: Harissa, Smashed Avocado and Egg Toast with Goat Cheese and Honey Drizzle.
Similar options with the same benefit: Nuts, Seeds, Red Bell Pepper

Avoid: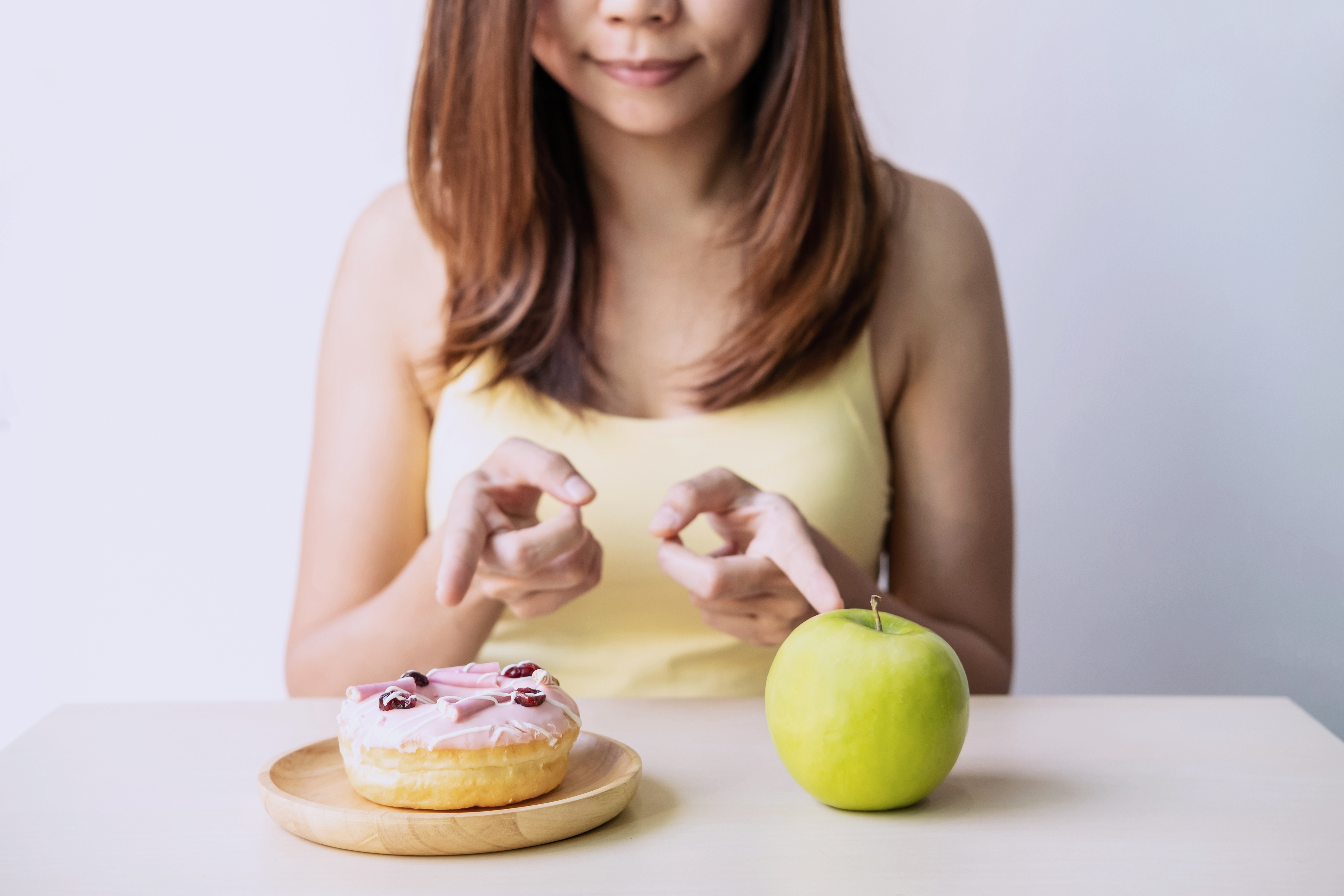 Sugar
I know you don't want to hear it, but someone had to say it. We've talked about how important protein is for your hair and sugar doesn't allow for that protein to be fully absorbed into the body. To fix damaged hair, try your best to avoid refined sugars and stick to more natural sources like fruit.
Suggested recipes: 9 Surprisingly Healthy Desserts

Phytates

You may be thinking, "Huh?" But phytates are more common than you think. They're a compound commonly found in legumes — which, don't get us wrong, are great for you, but an excess amount can make it hard for the body to absorb zinc.
Zinc is a mineral that stimulates hair growth and the repair cycle and can be found in foods like whole grains, mushrooms, kale, and oysters.
So pop down to the nearest Buck-A-Shuck in town — your hair will thank you.
Now that you're armed with what you can do to enhance your hair health from the inside, it's time to think about what you need for the outside too! Try our quick Hair Quiz, which will specify all products your hair type needs in just a few minutes.