How To Get Rid Of Static Hair In Winter
Dec 16, 2020
Even if you're generally fond of winter, there's at least one thing you definitely could live without — hair static. As if dry skin and chapped lips aren't enough, winter months also greet us with almost uncontrollable frizz and flyaways.

Luckily, there are a few ways to get static out of hair, from picking the best anti static hair products (e.g. an anti static spray for hair) to using some time-tested static hair fixes, such as dryer sheets (they actually do work). But before we go into everything you can do to get rid of static hair, let's talk about why it happens in the first place.
What Causes Hair Static?
In general, when two surfaces made of different materials rub against each other, electrons can move around and switch sides. But if their chosen surface doesn't conduct electricity that well (e.g. dry hair), they have nowhere to go beyond that and build up in one spot. That's why your hair electrifies and starts to look all wild with frizzy flyaways.

Why is the hair static problem more apparent during the winter? Mostly because the air lacks moisture, and we frequently rub our hair against lots of clothing, such as scarves, beanies and wool sweaters.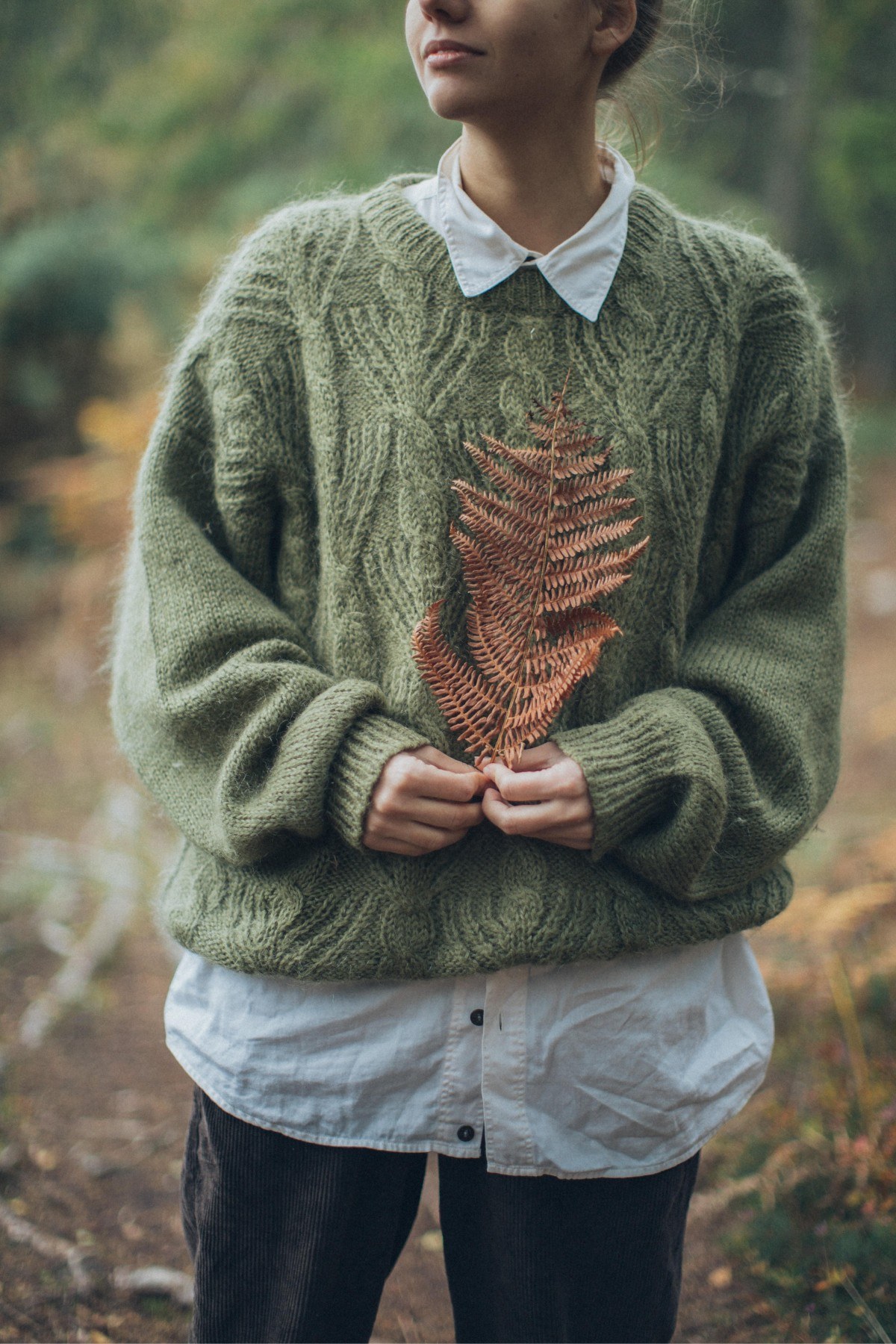 So what's a reliable static hair fix? Start by choosing the right hair care products.
Pick a moisturizing shampoo
Since the frosty winter air is devoid of humidity, you need to make sure your hair gets its hydration somewhere else — like in your shampoo.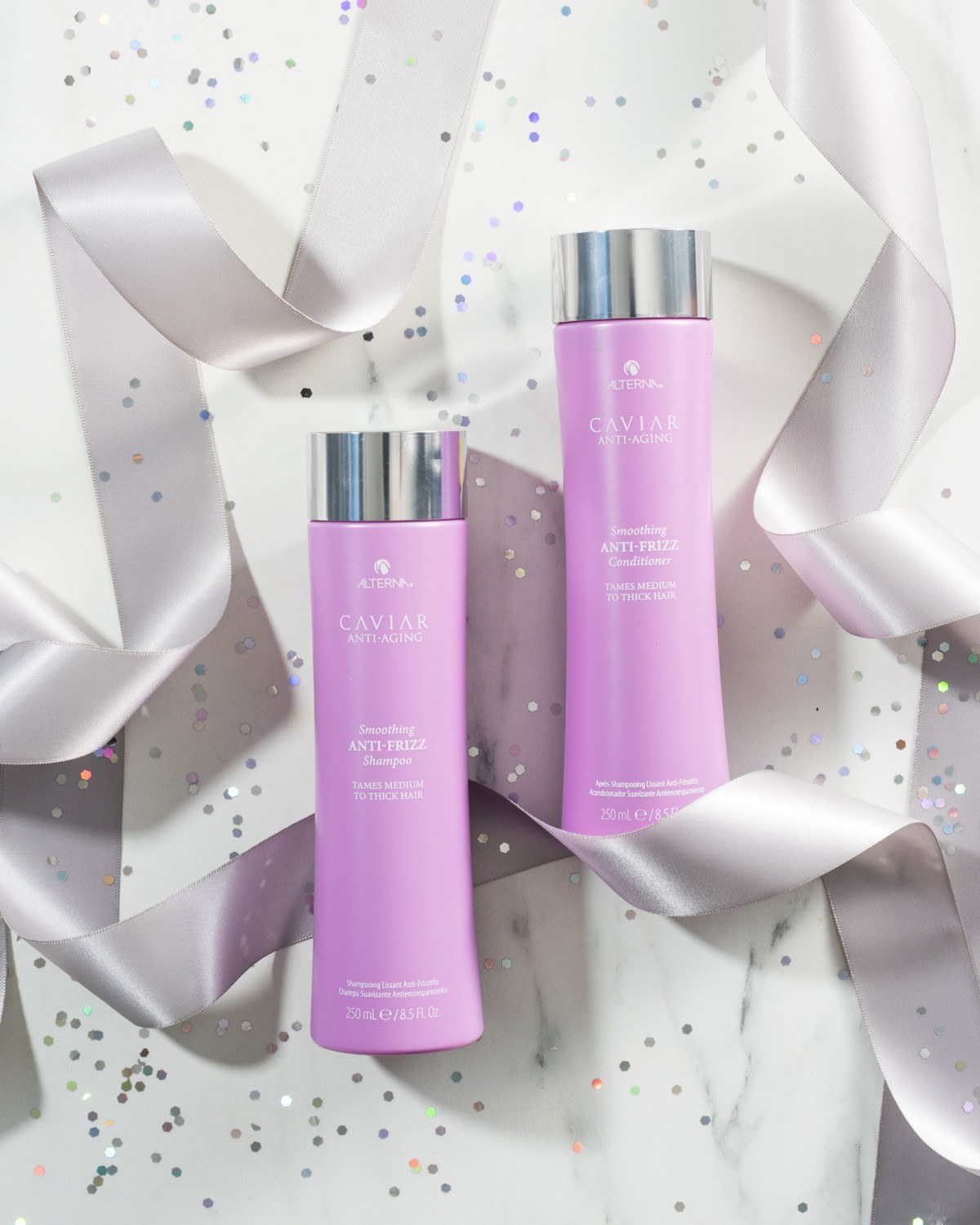 Alterna's Caviar Anti-Aging Smoothing Anti-Frizz Shampoo, for example, is formulated to control the level of humidity in the hair while gently cleansing it and taming the frizz at the same time.
Always condition your hair
While some of us tend to skip conditioners in the summer, during the winter they become essential, since they not only add extra moisture but also improve hair manageability, smoothness and shine. Some conditioners are specifically designed to decrease frizz, but feel free to pick any moisturizing conditioner you like. We recommend My Hair. My Canvas. Me Time Everyday Conditioner, which fits most hair types.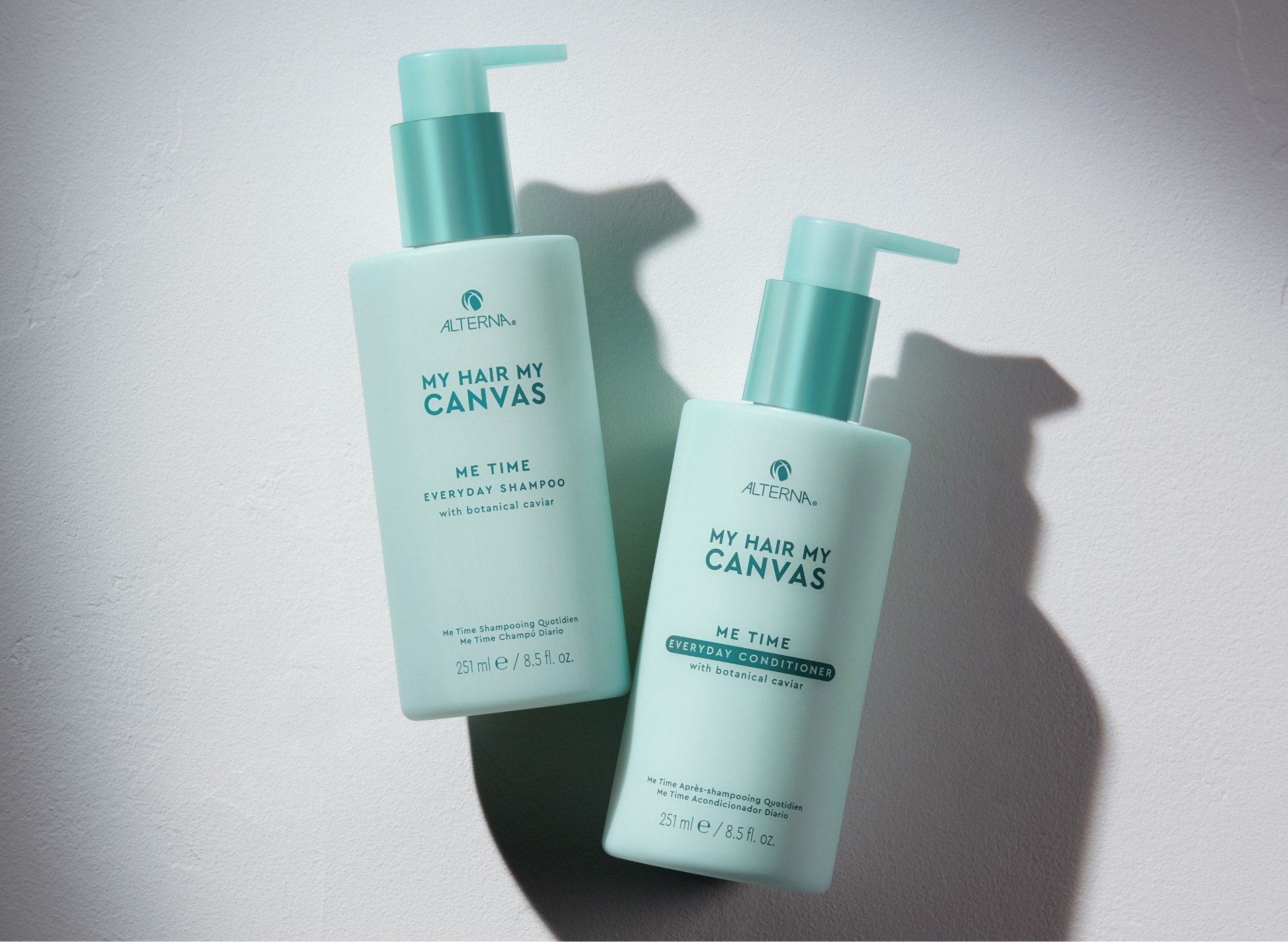 Use a deep conditioning masque
If your hair tends to be dry in the summer, the usual shampoo and conditioner combo might not be enough for you during the winter.

To help keep your hair nourished and restored, make sure to use an intensive moisturizing treatment at least once a week. Alterna's Caviar Anti-Aging Replenishing Moisture Masque will leave your hair smooth, silky and deeply hydrated due to its unique formula combining luxurious caviar extract and omega-3 fatty acids.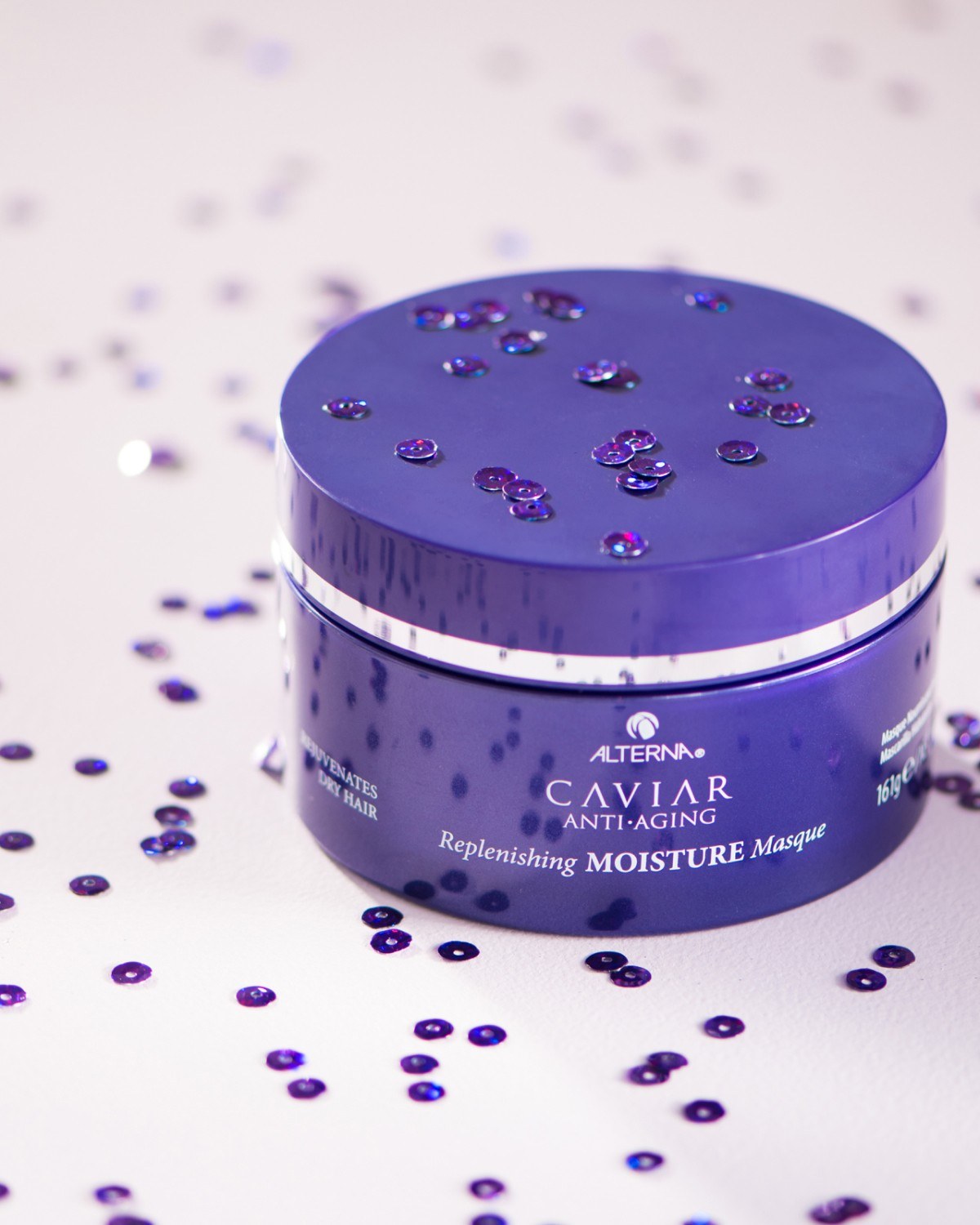 Add a protective spray or mist
No matter how good your shampoo and conditioner are, they won't save you against frizz and flyaways if you're out and about all day. So it's best if you add another lightweight protective layer just as you're about to leave the house.

For colored hair, Alterna's Caviar Anti-Aging Infinite Color Hold Topcoat Spray not only locks in long-lasting color and provides shine but also acts as a guard against any changes in humidity.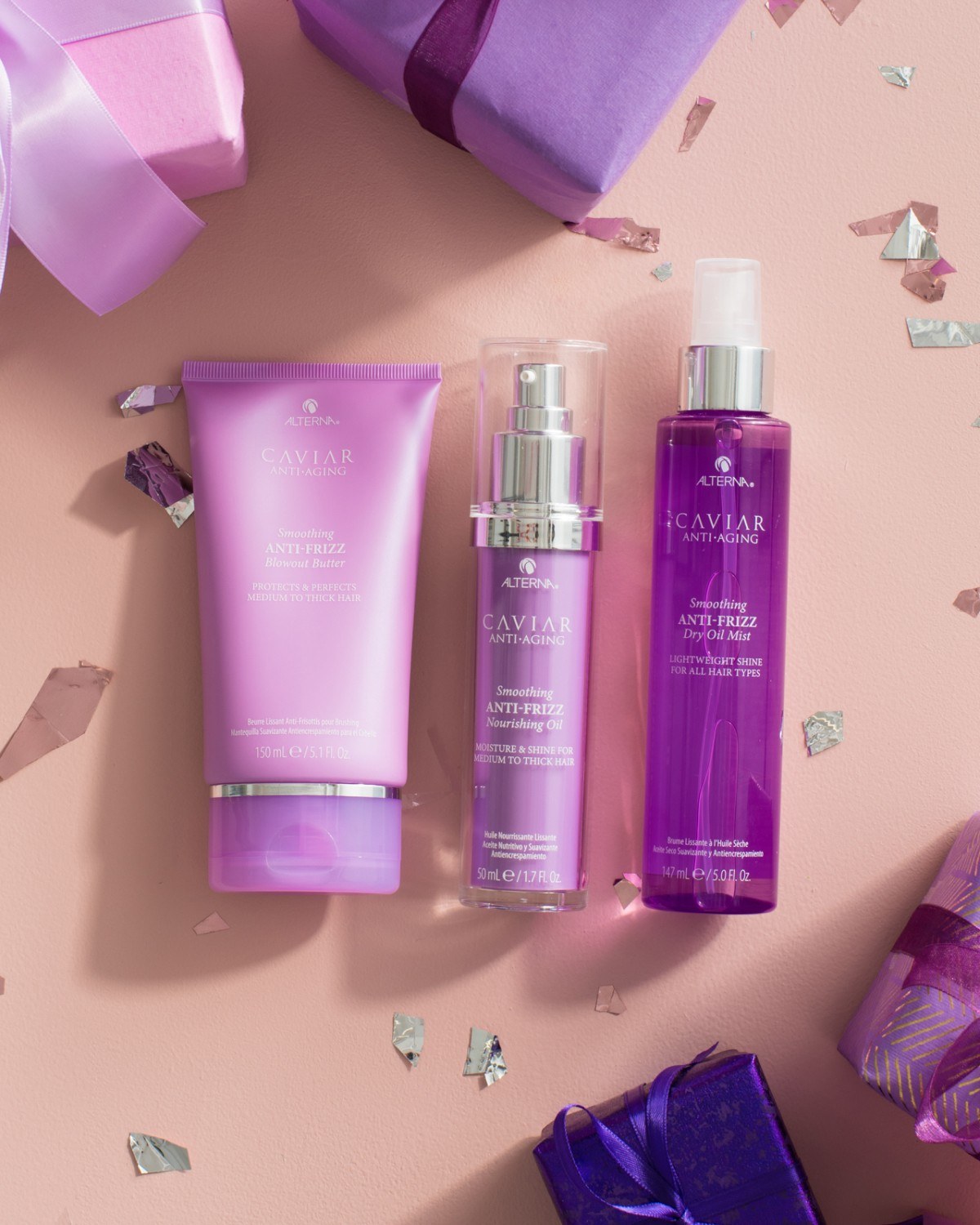 Another good lightweight option to use against winter frizz is Alterna's Caviar Anti-Aging Smoothing Anti-Frizz Dry Oil Mist, which instantly adds shine, controls frizz and tames flyaways so you can confidently go about your day.
Go easy on heat styling
All of us love to style our hair with hot tools in the morning, even just a little bit. But, naturally, hot tools are great at draining our hair of moisture and even damaging it — especially so during the winter.

However, don't throw away your curling iron just yet. Adding a few high-quality products to your routine could still let you wear something more interesting than simple buns and ponytails.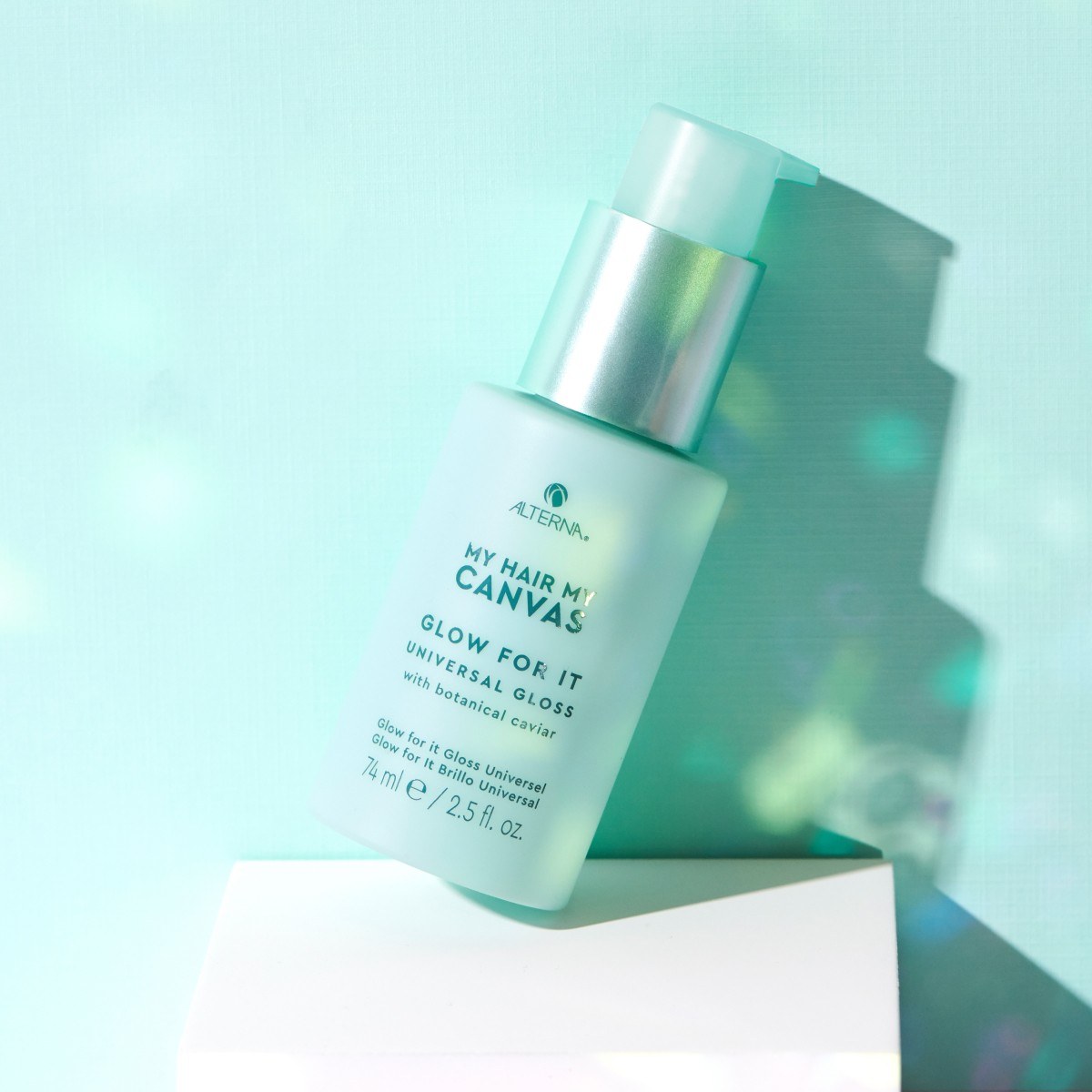 My Hair. My Canvas. Glow For It Universal Gloss will help you recondition and seal your hair while controlling frizz, increasing shine and, most importantly, providing both environmental and heat protection for up to 450 ºF. And it fits most hair types.

In addition, Alterna's Caviar Anti-Aging Professional Styling Rapid Repair Spray will revitalize your hair's microstructure to add instant shine and moisture after heat styling.
More tips to get static out of hair
Using the best anti static hair products will take you 90% of the way there when it comes to eliminating frizz. But there are a few extra things you can do to get the other 10%.

First of all, switch your plastic comb for the one made of wood or another material. That's because rubbing plastic against your hair is a sure way to generate static electricity.

Second, if your hair feels frizzy, just rub a dryer sheet over it. It's an old trick and it really works. You can even use it on your pillow if you find it getting electric too.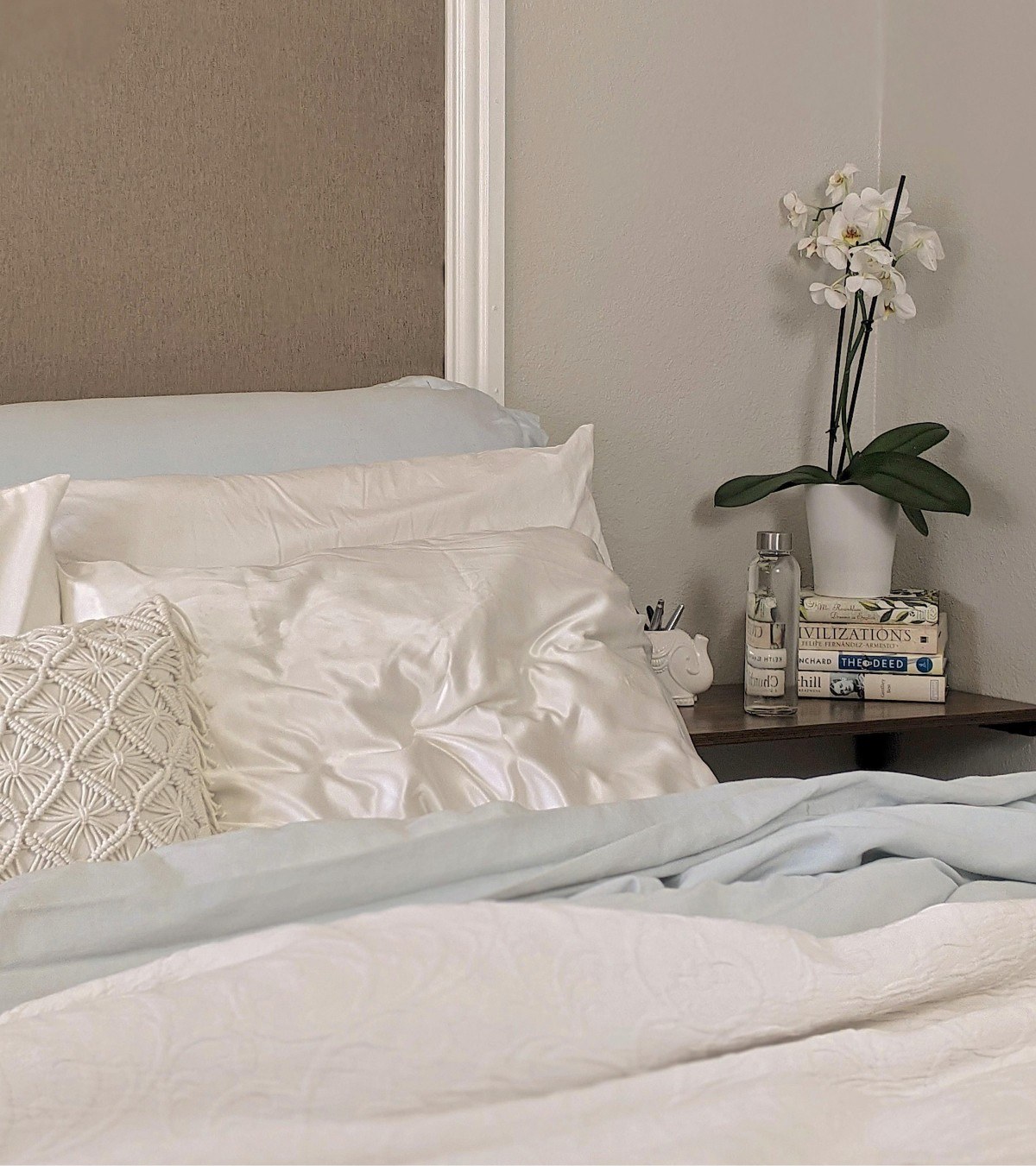 Third, speaking of pillows, it might be beneficial for you to get a silk pillowcase. Not only is it better for your hair and skin in general, it also tends to generate less static compared to its cotton alternatives.

Fourth, when you find your hair getting frizzy and you're just about to jump on a Zoom call, using a little bit of water on your brush really does wonders.


Finally, if your hair is increasingly susceptible to breakage due to the cold and dry conditions outside, make sure to incorporate our recommended cold-weather routine for damaged hair as soon as you can. Good news is, once you learn to minimize static hair in winter, you'll find your mood won't be affected nearly as much by even the harshest weather — all seasons have their own beauty, after all!